How to choose a bicycle
The best option is a racing bike without shock absorbers if you're planning to ride along proper roads: the lighter the bike, the easier it is to pedal.
You can take a bicycle onto an airplane if you are within the weight limit (20-23 kg) and its dimensions are allowed. Before you wrap the bike in duct tape, you can put some of your belongings inside the bike cover to avoid paying for additional luggage. The main point is to meet the weight and dimensions requirements, so first read up on the rules of the airline whose ticket you plan to buy.
Rules for carrying a bicycle on an aircraft
British Airways

:

you

may bring a bike

as part of your luggage if it's not motorized and its height doesn't exceed 190 cm. You also have to call the airline at least three days before your flight and tell them the bike's dimensions — this is needed so that the company can estimate the baggage's total weight. The bike needs to be packed up, and including packaging the dimensions must not exceed

190 x 95 x 65 cm.

EasyJet

: bikes

may

be carried

on condition that you remove the pedals, turn the handlebars to the side and deflate the tires. There is no extra charge for bringing a bike, but you have to say during booking that you'll be doing so (and you need the appropriate packaging: a special bike cover or plastic sheet).

Wizz Air

: you can bring sports equipment providing you pay the

charge

for transporting sports equipment

. You are allowed to bring a bike wrapped in a special cover for transportation, but the wheels and pedals have to be detached and the handlebar has to be turned parallel to the main body (you are also allowed to use cardboard to pack the bikes provided that the tires are deflated).
When you arrive, you should collect the bike in the airport (usually where oversized luggage is collected), assemble it, recycle any plastic sheet that you used for transporting and then off you go, to adventures new.
Cycle hire in Europe
To hire a bike in European countries you should download the rental company's app and leave your driving licence or passport as security. You may also be asked to leave a deposit.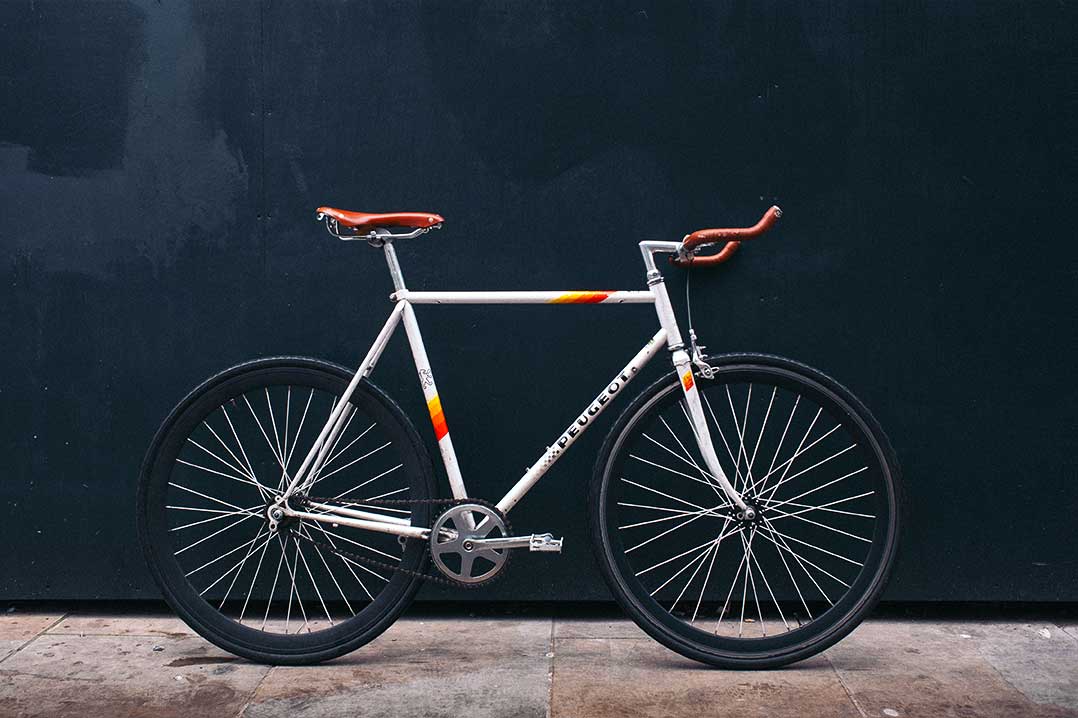 For example, in Paris there is a single network of bike hire outlets called Velib. The rental cost is €1 for the first half hour, and then €1 per hour. In Amsterdam, a number of services are available, including Yellow Bike, MacBike, and Black Bikes.
On average, a 24-hour rental will cost €12. In Copenhagen the Bycyklen bike rental outlets are found throughout the Danish capital. You can hire a bike for 10 hours at the cost of 300 Danish krones (DKK), while 20 hours will cost you DKK 500. Another option is a monthly subscription costing DKK 70, which includes 140 minutes of free riding per month.
How to choose a route
The choice of a route is deeply individual and depends on both your physical capacity and ability to use the internet. Some countries are fully adapted for unhurried trips from town to town and are as flat as a table. The Netherlands, for example, is ideal for beginners. The minimum effort and the maximum sightseeing.
If you want to try something more challenging, there are special cycle routes throughout Europe. For example, the Rhine Cycle Route, which starts in Switzerland and follows the Rhine River through France and Germany. There are specially created routes that pass through the whole of Europe, known as EuroVelo, with details of the journey available, including the heights reached.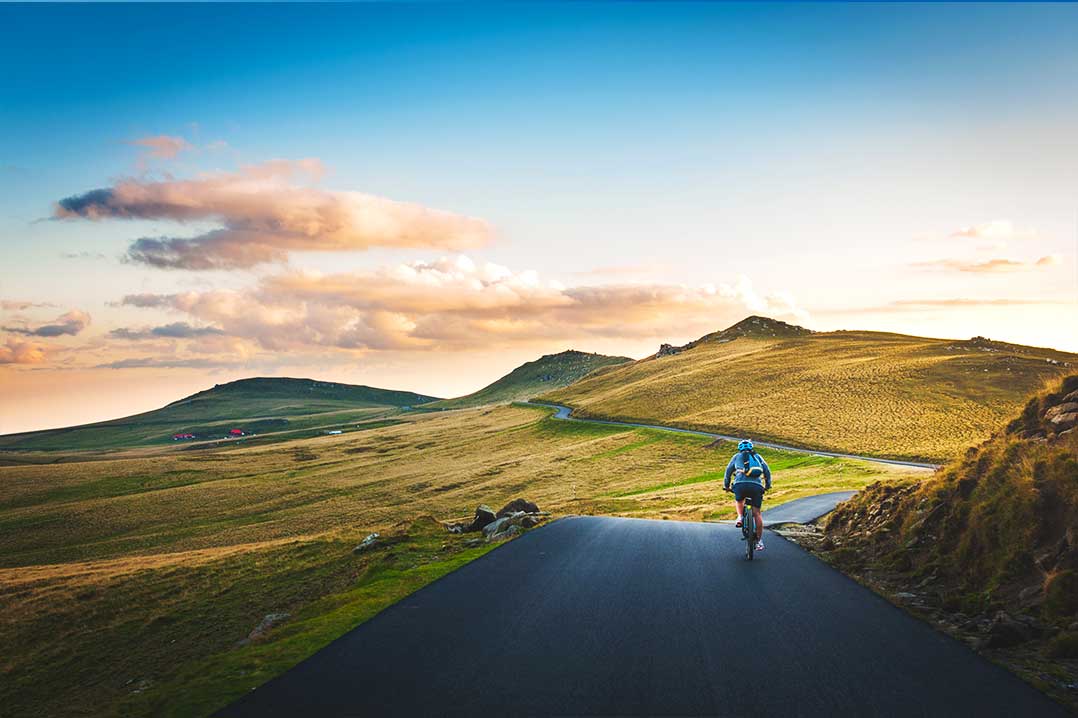 What to take with you
Cycle shorts

. These are as important as the bikes themselves. Without decent cycle shorts containing soft chamois you won't go far. You can buy them in sports shops or those specializing in cycling. Believe me, you'll never regret spending money on these, because no matter how comfortable a bike saddle may seem it will never be anything like sitting in a soft armchair.

Satnav

. I use the program

MAPS.ME

to build my route. It works offline and creates routes for cyclists among others. You can't ride a bike down an autobahn, so the app builds a route along secondary roads and cycle roads instead. Be careful if it's not a red line (a bike road), but a perforated one that the satnav nevertheless insists you take: it will probably be a dirt road, stones, a path through scrublands or some other unpleasant experience. So you always need to keep your wits about you and don't unthinkingly follow the blue arrow.

Luggage

. Your journey might last a few days, weeks or even months, so you will have to carry your luggage with you. You can attach a special luggage rack to your bike, as well as special cycle bags. Remember: the more luggage you take with you, the heavier and less maneuverable your bike, meaning the slower you will travel. In this case, you really should leave your pajamas and favorite teddy bear at home.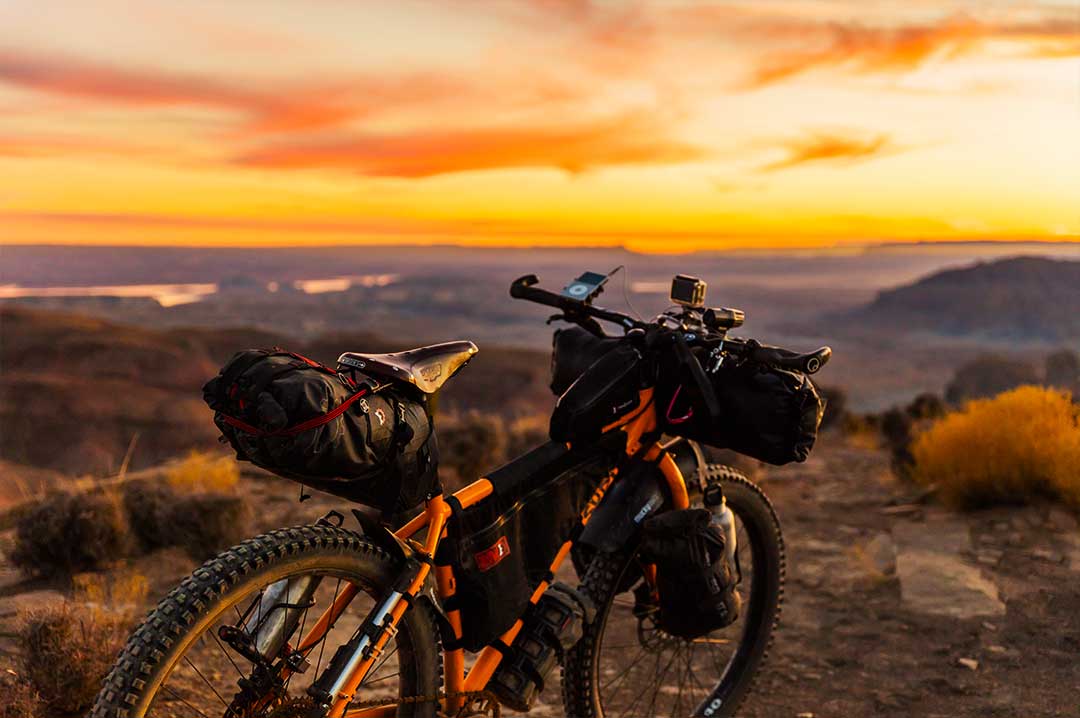 Clothes.

You definitely need to take a set of clothes, ordinary shorts and a spare vest, thermal underwear, a jumper or blouse, windbreaker jacket, a cape and rainproof trousers. Plus two sets of underwear (you wear one while the other dries), and perhaps swimming clothes.

Helmet

. A cycle helmet is compulsory in Europe when cycling along roads with cars, but you don't have to wear them on dedicated cycle routes. On other occasions it's best not to take it off, so that you avoid any incidents with the police. You can forget any item but this one, so check and recheck that you have a helmet with you five times. You can read more details on requirements for wearing a helmet in different countries

here

. For example, in Spain a cyclist risks a €200 fine for riding helmet-free.

Highly recommended:

first-aid kit, personal hygiene items, bike repair kit, chargers, a power bank, and a pump.
I frequently use all the items that I take with me and have never felt lacking in anything. In any case, you can always buy what you need along the way.
The highway code for bicycle riders
The highway code for bike riders is essentially the same throughout Europe. What you definitely shouldn't do is cycle when intoxicated, ride on the left-hand side of the road, forget to wear your helmet or leave your two-wheeled companion in some random place: the local services might take your bike away to a compound and fine you.
Make sure you're fit enough!
Before my first trip to Spain I cycled 40 km once a week along the coast with a coffee break, and I didn't have any experience of longer rides than that. On the first day of my big journey, I had to ride through a mountain pass in the Pyrenees and I swore damnation at everything: at my bike, Europe and myself. But then I got used to it and would confidently chalk up 80-120 km per day.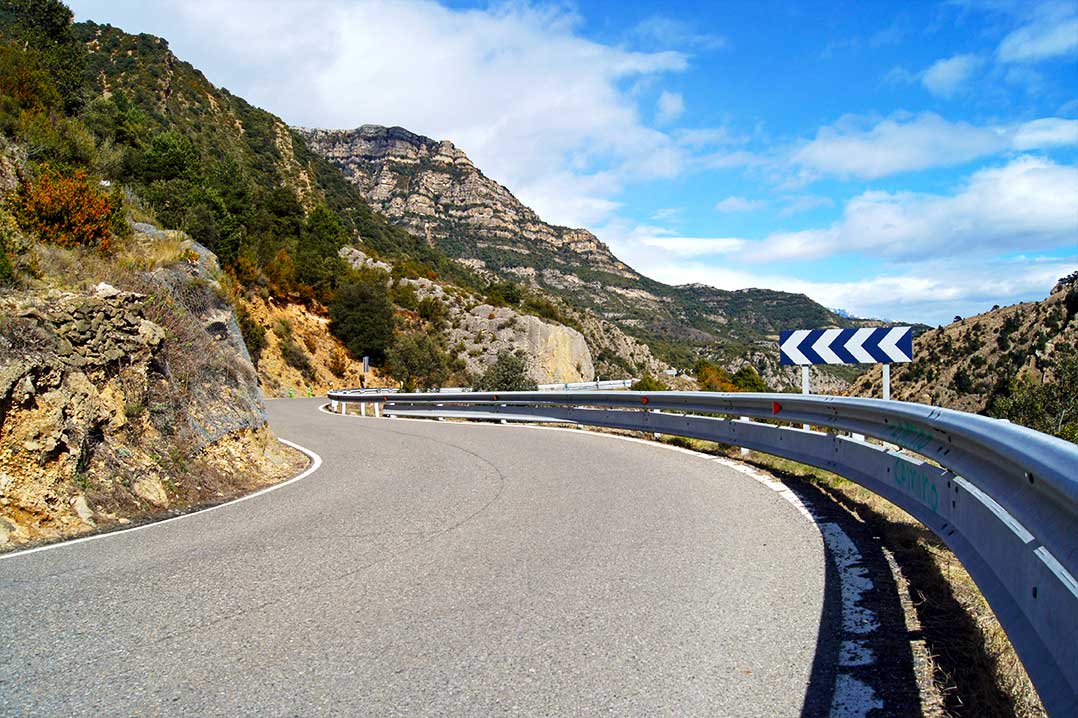 I'm a sporty person and am used to tough work-outs. I enjoy turning the pedals, so I build routes intending to cover 100-160 km per day. I recommend beginning with small trips of 10-20 km a couple of times per week, no matter what the weather is and preferably travelling without a break for as long as possible, increasing your distance each time. At the same time, you can test your clothes and equipment as well as estimate the distance that you will be able to travel per day.
In any case, you need to choose by yourself how far to ride, how often to stop, whether to take a break or travel for 12 hours non-stop. No option will make your journey worse or less interesting, but it will be different and, above all, your personal experience.
What will it cost?
Expenses fully depend on how luxurious you want your holiday to be. I don't go to cafes except to buy coffee, which in Italy itself doesn't cost over €2. And I buy all my food in supermarkets. You can also choose hotels where breakfast is included in the price so you can eat a decent amount in the morning and grab something from the table to take with you. There are tons of ways to economize if you have the desire.
As for choosing hotels, I never book in advance. Instead, once it gets past noon I find a cafe with wi-fi, estimate how much further I'll travel that day, open the ZenHotels.com website and book accommodation using the search by location function.
Parking
Check the hotel's parking charge when you review its tariffs. You need free private parking on the hotel's territory. No other options are likely to be of any use, as a public bike stand near the hotel means that your bicycle will remain on the street, chained to some pole and looking very tempting and unwanted – so you may never see it again. At the same time, a payable parking lot means additional expenses. The cost of public bike parks in some European cities can reach €5 per hour or €40-50 per night.
Insurance
I once bought a special policy for sports activities, but it was much more expensive.
A cycling holiday will give you an incomparable feeling of freedom: you travel at whatever speed works for you, stop to rest as often as you want, and build any route you fancy.
---
So why not switch to a bike and head off on an exciting trip? Firstly, turning the pedals, you definitely won't put on any weight, and you'll return from your holiday fit as a fiddle. Secondly, you will see even more cultural and natural sights hidden away from the curious gaze of most tourists. Finally, you will gain a unique experience from moving from one country to another. Who knows: maybe this trip will turn out to be the best holiday you ever had?