City hotels
Think Paris or Florence – celebrating a wedding in one of these cities, or one like them, is a magnificent idea, not least because it is so much easier for people to get to these places than, say, to an isolated villa on the coast somewhere. Airports are right there on the doorstep and there is plenty to keep the guests entertained. This is the kind of wedding which suits perfectionists, people who cannot sit still even on their wedding day as they worry about how to make the perfect event even better. There is so much out there to inspire you as you walk through the famous streets looking for hints and ideas in the latest exhibitions. If this cultural feast isn't everyone's cup of tea, then of course you might prefer to simply enjoy the delights of the latest trendy restaurant.
Paris
If pure romance is what you and your intended are dreaming of then the Mandarin Oriental hotel in Paris, the world's capital of love, is the natural destination. In this luxurious property you can relax in the spa to calm those pre-wedding nerves – and then go back after the ceremony to regain your composure.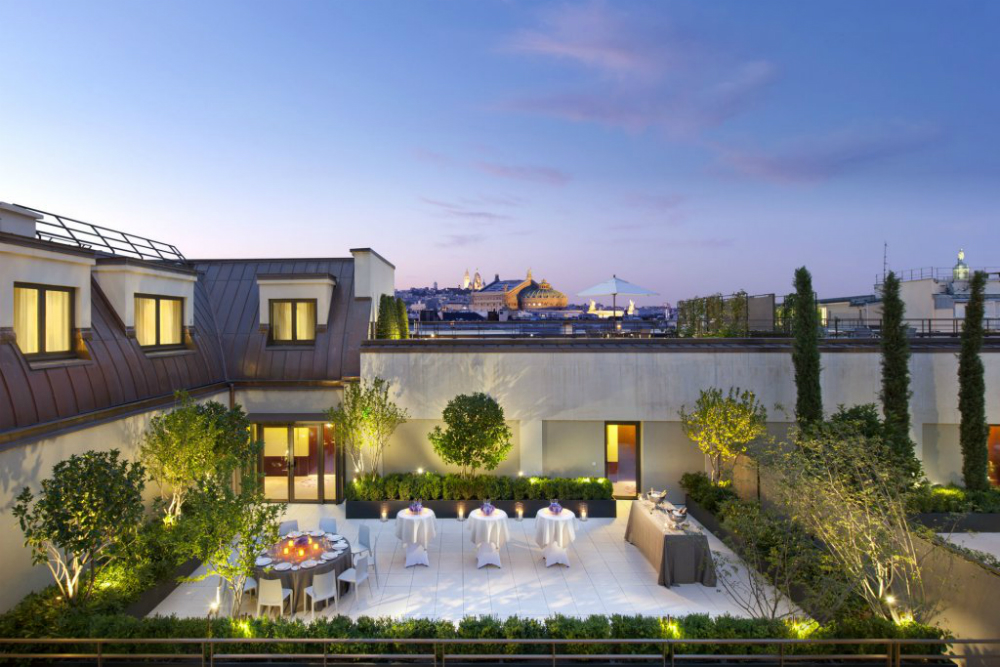 This is also the ideal place to spend a luxurious honeymoon. This hotel will especially appeal to both bride and groom if they enjoy shopping, since the Mandarin Oriental is located on the rue St Honoré where it is impossible to resist temptation at the best of times and which is the ideal place to spend all wedding present cash in one go.
A double room in Mandarin Oriental costs from US$1223 per night. See the rooms.
Florence
If fine art, Chianti and the Divine Comedy are your thing, then the Four Seasons in Florence is the ideal venue.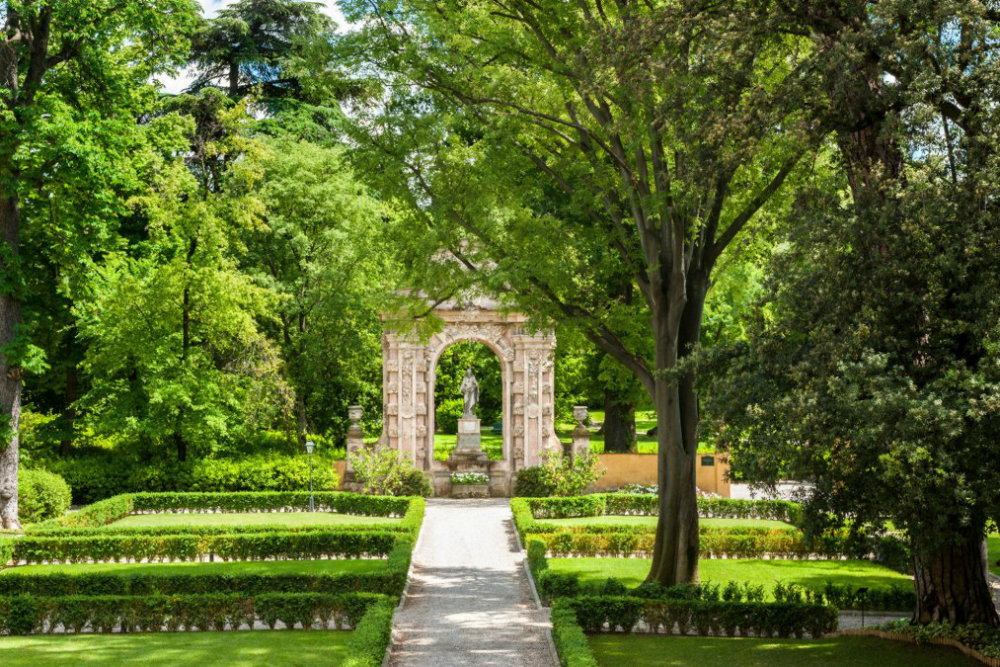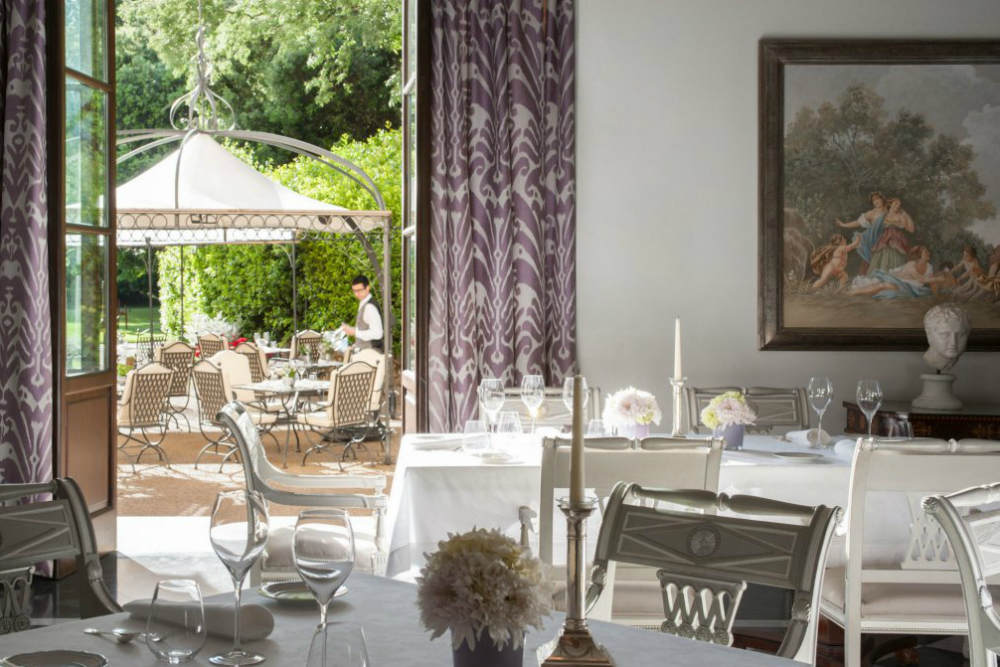 You glide through fresco covered walkways as you enter a fairy tale garden and stop beneath an archway of hyacinths beneath which you will exchange rings, just like the royal Medicis in the past. Your wedding breakfast will be taken care of by Michelin star Executive Chef Vito Mollica.
A double room in Four Seasons Hotel costs from US$600 per night. See the rooms.
Hotels with terraces
London and Berlin don't have a monopoly on rain – we also get it in the sunny south of Italy. If it's a big Italian wedding you have in mind and you're planning it in early spring or late autumn, it's wise to choose a hotel with a terrace, as the weather can be unpredictable at that time – the torrential rain showers could well undo the brides' and bridesmaids' immaculate coiffures.
Sicily
Taormina is simply the only place in Sicily to have a wedding. Its beauty and finesse can only be compared with Capri itself. The ceremony takes place in a traditional Sicilian style pumice stone hotel with endless views of the bay and of Mount Etna behind you.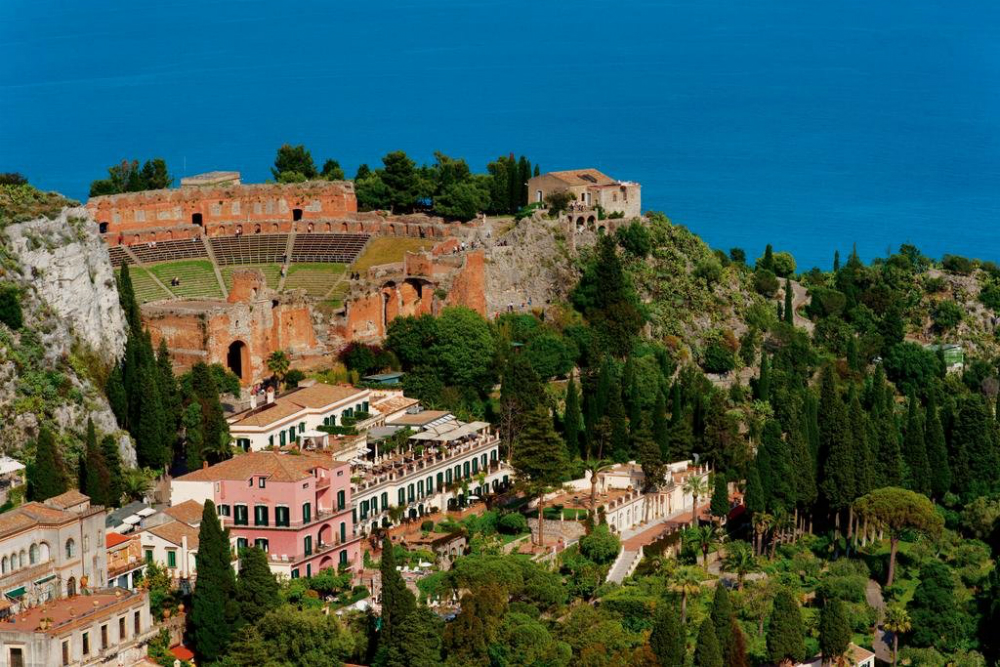 The restaurant can seat up to 120 people (66 inside and 54 outside) and, as an added bonus for couples who want to make themselves scarce after the ceremony, the beach is only an 8-minute walk away.
See the rooms in Belmond Grand Hotel Timeo.
Amalfi
If it's something low-key you're looking for, this hotel terrace fits the bill perfectly and will give you good reason to think very carefully about the guest list.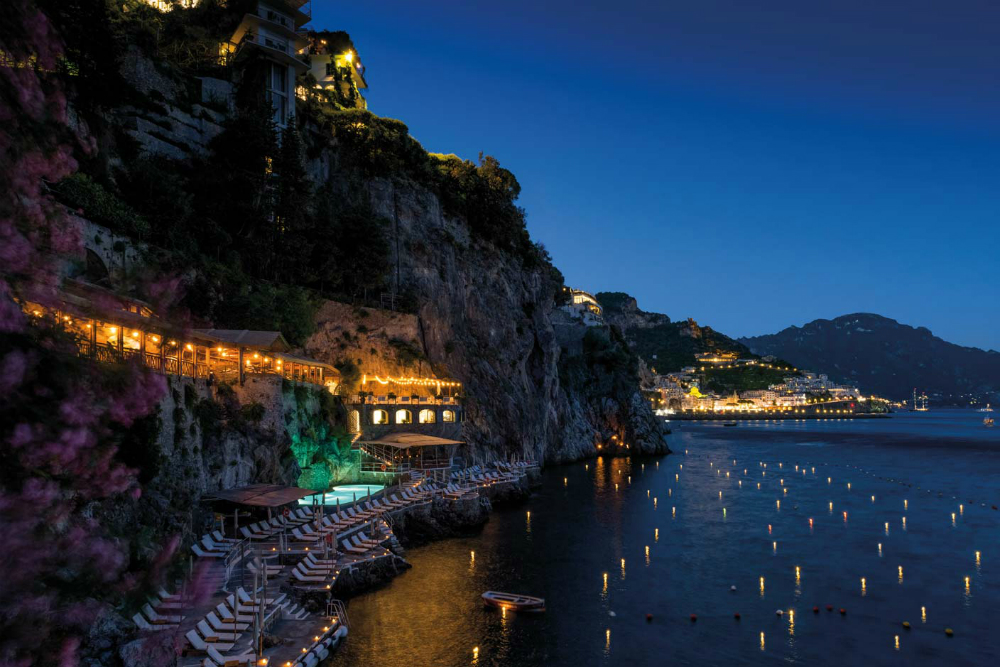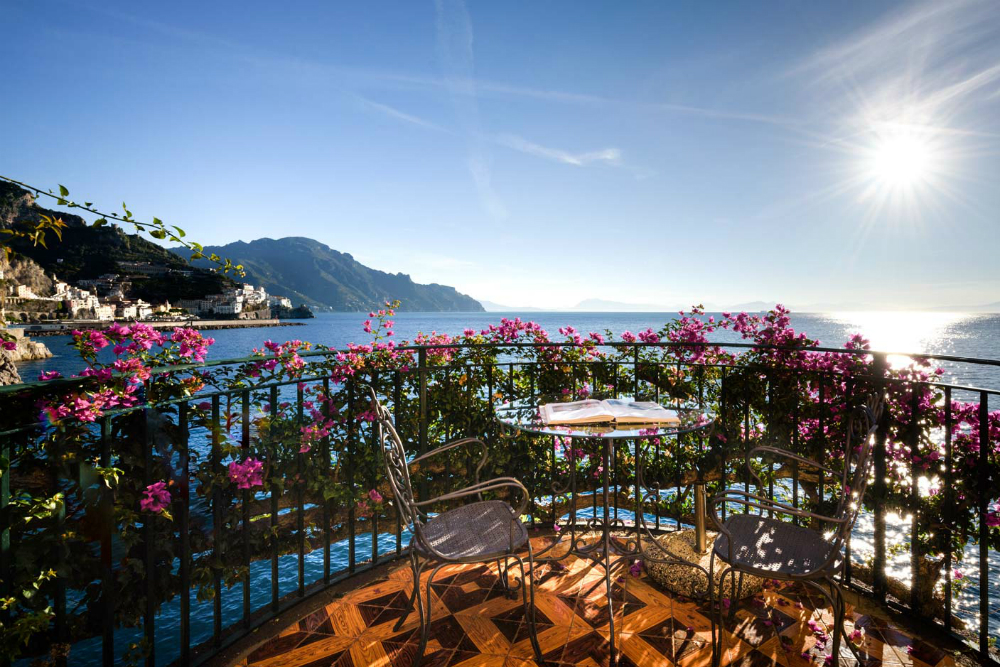 Those who are lucky enough to make the grade and earn their place to be with you on your special day will be entranced by the view over the seemingly never-ending Amalfi coast. The best feature this property offers is the jacuzzi in the bridal suite, with views over the coastline, made just for you.
See the rooms in Santa Caterina.
Hotels for indoor ceremonies
If you like to buck the trend and a summer wedding is not for you, then here are some suggestions for venues which will still take your breath away. Inside these places winter will be forgotten as the wedding party can still relax in light garments – when you look back at the photos it would be as if you were being hosted at an elegant ball.
Venice
George and Amal Clooney aren't the only ones with the good taste to celebrate their special day in Venice. This hotel is situated on the Grand Canal, but be careful, as this view over serene Venice can drive even the most hard-hearted to tears.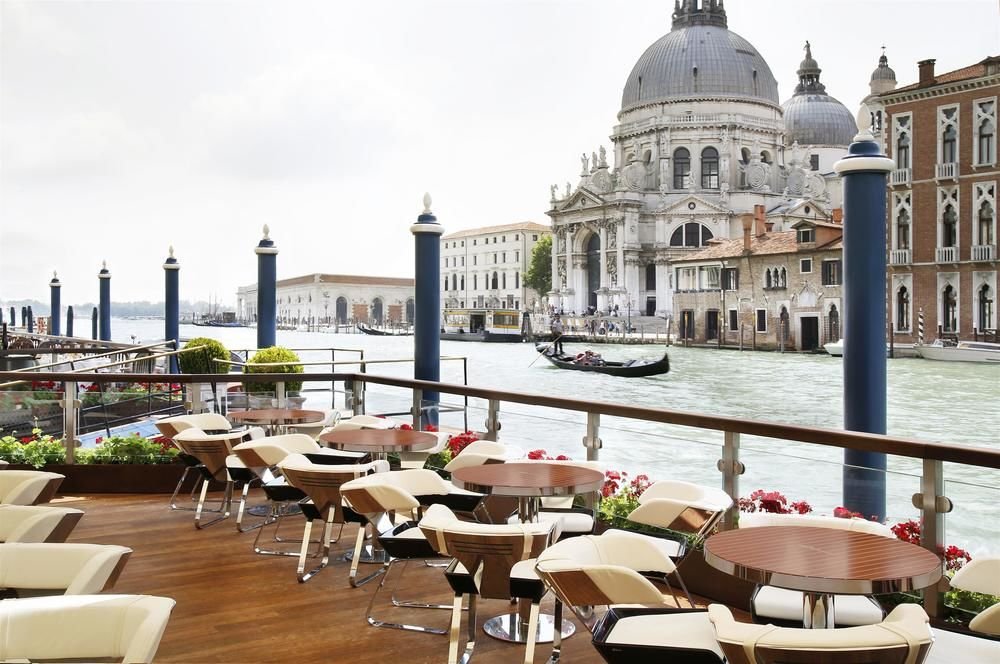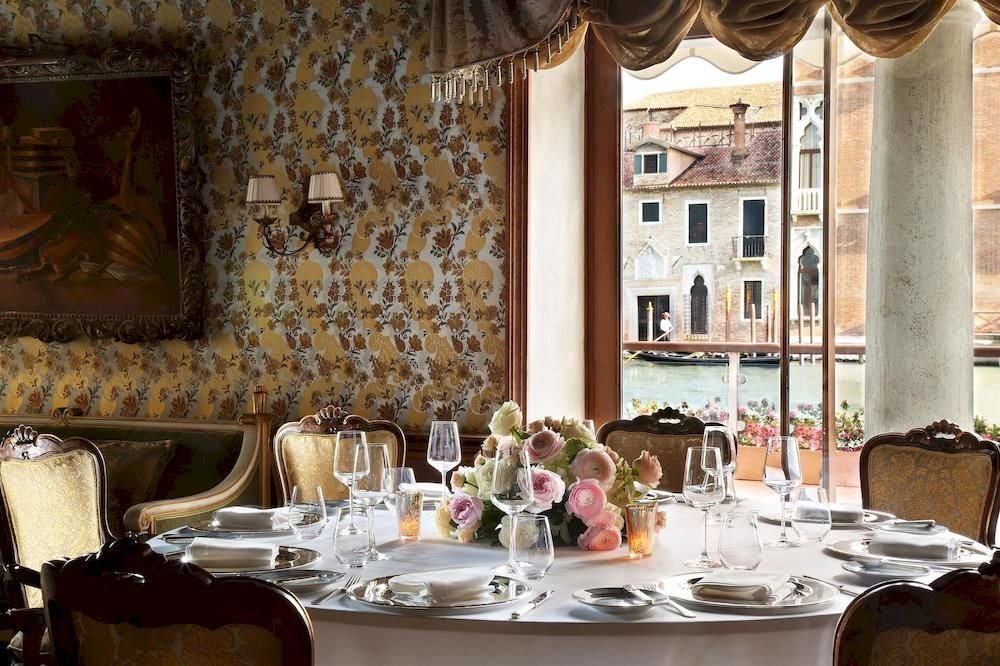 To try and focus more on the happiness of the day, why not serve your guests some delicious Venetian wine while you sneak off and take a trip on a gondola – no-one will notice you've gone as they sip their wine in the luxurious Italian Baroque surroundings with their abundance of gold and frescoes. 
A double room in The Gritti Palace costs from $700 per night. See the rooms.
London
Those who agree that London is the main European capital city will be pleased to celebrate their wedding day in the Palm Court room at this property. The room was built in the Edwardian era and is protected by English Heritage.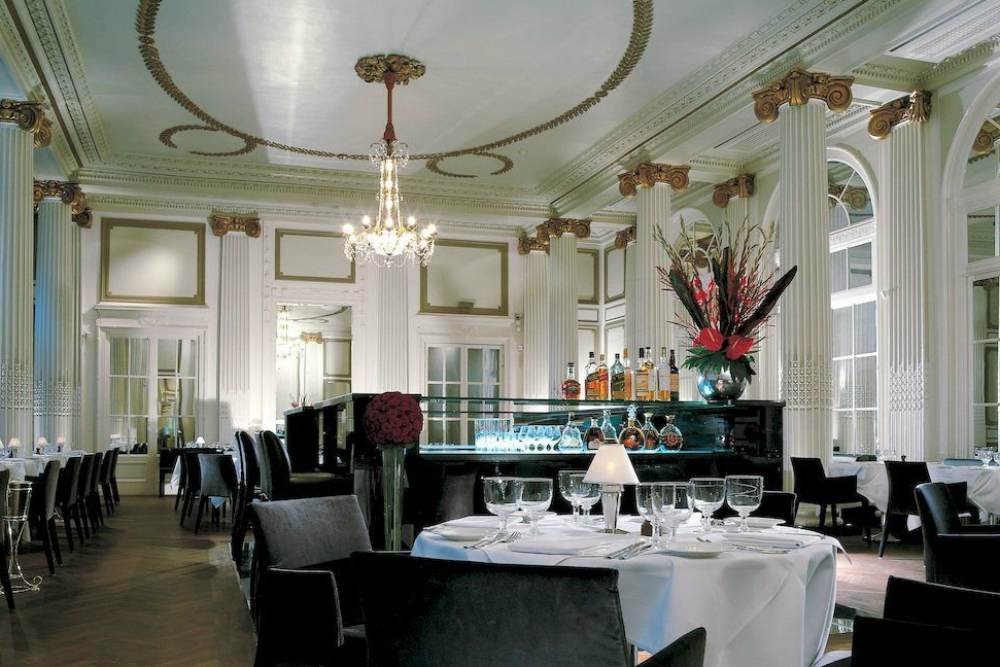 The first tango in England was danced here, which caused a social scandal at the time – maybe something to consider for your first dance. Daylight streams in through the glass ceiling and, at night, the main decorations for your celebrations will be the stars in the sky.
A double room in The Waldorf Hilton costs from US$295 per night. See the rooms.
Beach hotels
Getting married on the beach is probably one of the most romantic gestures any couple can make. Imagine a backdrop of turquoise seas and lavender sunsets, freshly caught fish at the wedding breakfast and the musical accompaniment of the waves breaking on the shore – for all you pirates, swimmers, mermaids and mermen out there, here are some of the best beach hotels for you to tie the knot.
Bahamas
If your dream is to get as far away as you can from the big city, from its daily commute and from office politics, then maybe you should try the Bahamas. The men can get married in shorts, while for ladies a light summer dress will suffice, with your guests in Hawaiian shirts adorned with flower garlands. Having said that, you can go more traditional if you want to – after all, what better combination is there than a Vera Wang wedding dress with the ocean as a backdrop?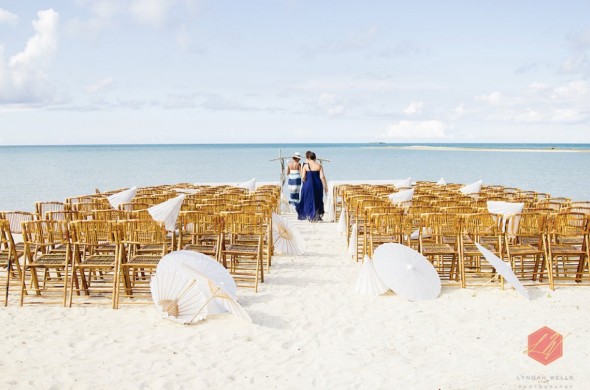 This remote island hotel is great for both mid-range and more modest weddings, with its 75 rooms complete with private Bahaman sun-drenched beach, snow-white sand, a pool for those who don't take well to salt water – and, of course, the sea itself.
See the rooms in Kamalame Cay.
Corfu
Greece is a place where you get much more for your beach wedding budget than many other countries. Not only do you get the beach itself, but also the ancient culture, reasonably priced local wine and a hospitable, friendly local population.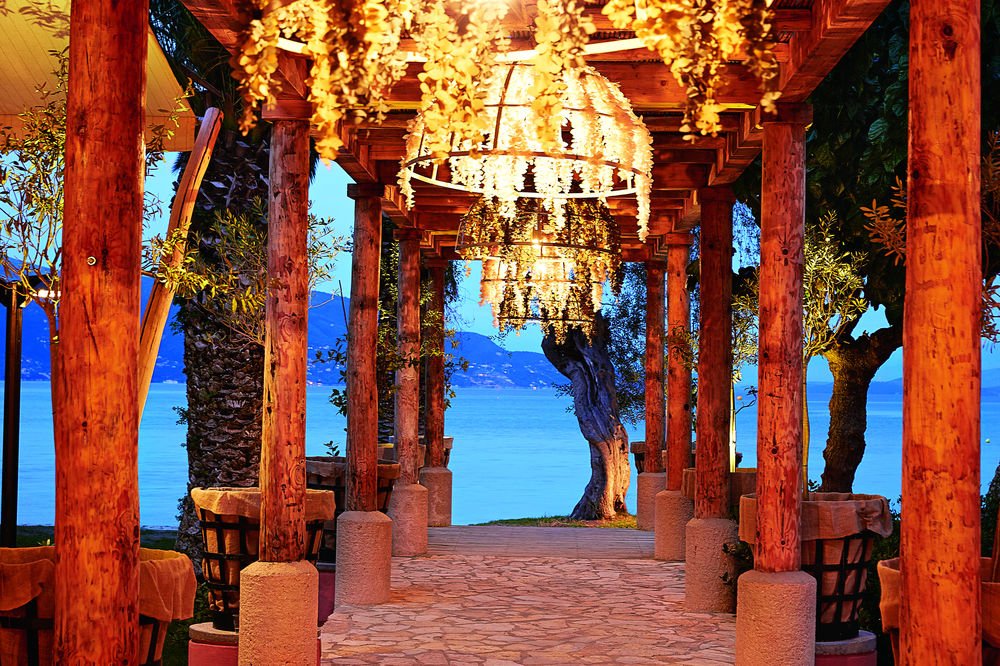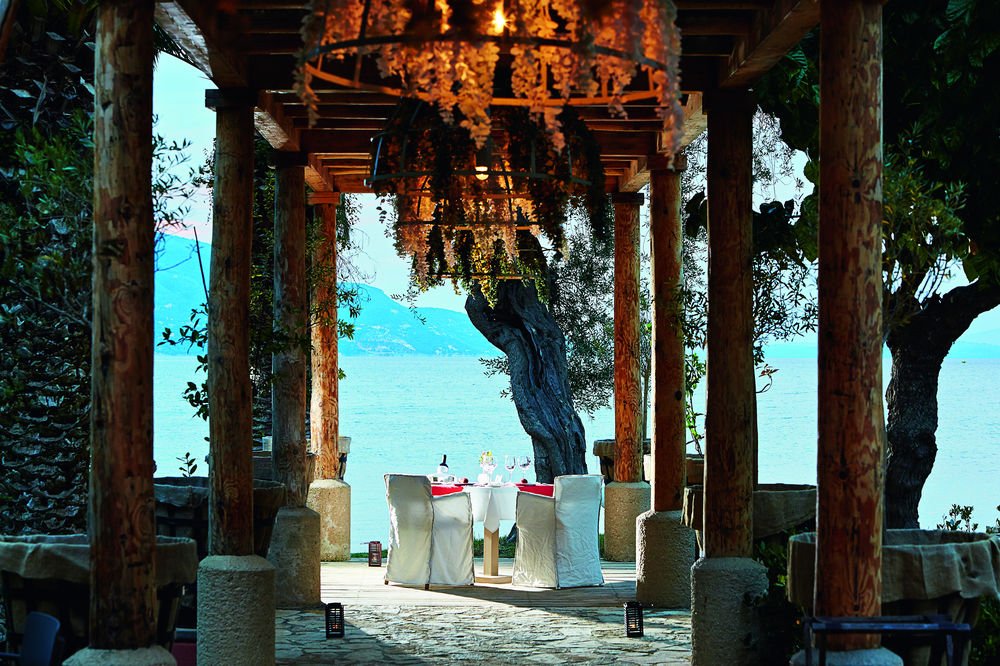 Put down your picnic rug on the hotel's private beach, hand out local wine and tzatziki to your guests and start dancing. But not just any dance – it has to be Zorba's dance, the Sirtaki. There's a spa in this hotel too, so if the flight over gets to you, you can always find somewhere for some peace and quiet.
See the rooms in Grecotel Daphnila Bay.
Hotels with unusual views
If your other half's Instagram page looks like a travel magazine and your friends complain when one of you is endlessly uploading the same panoramic shot, then you're probably in one of those hotels. The views from these places are one-off and will provide more than enough material to make your friends really jealous.
New York
If you really did get in to New York, I Love You then you should head for this place first. The hotel is in the very centre of Manhattan on Times Square and can handle anything from the quietest, most discrete wedding for close friends and relatives up to large events of 200 people.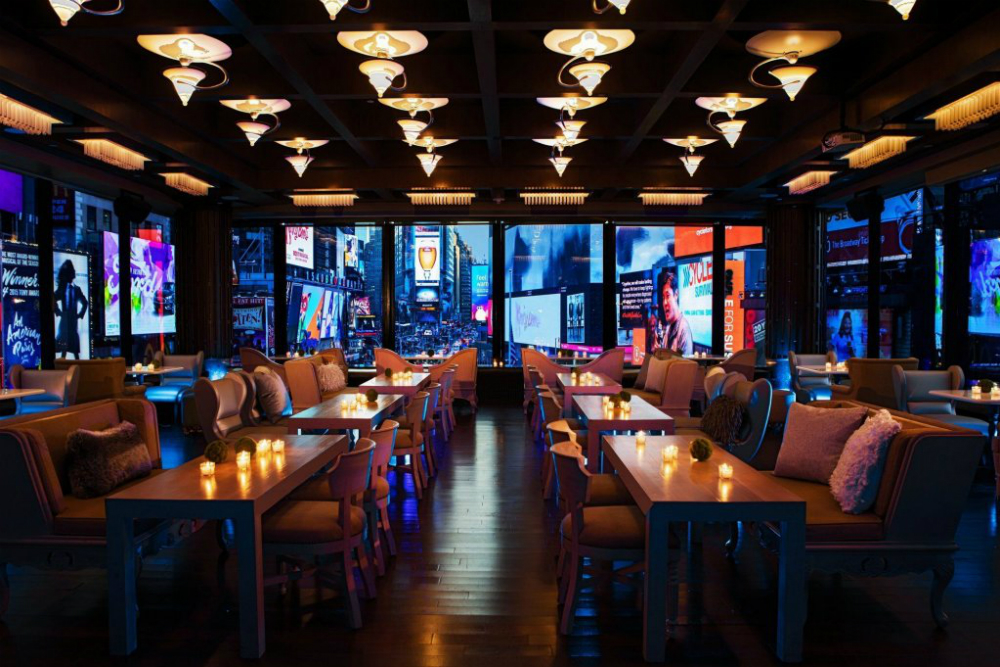 You can be assured that all your guests will be amazed by the incredible view over the pulsating city from this hotel – each room in the events suite has a huge window in the floor.
A double room in Renaissance New York Times Square costs from US$275 per night. See the rooms.
Florence
Don't be put off by this hotel's star rating – this is one of the best wedding villas anywhere in Tuscany – and let's hope it stays under the radar at least until you have managed to hold your ceremony in this little corner of paradise.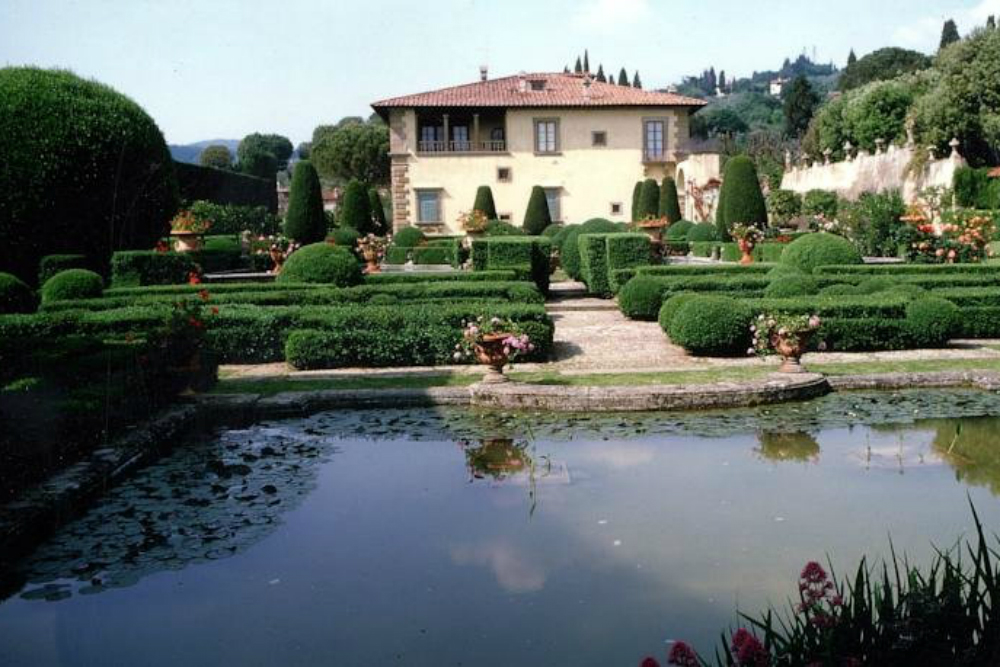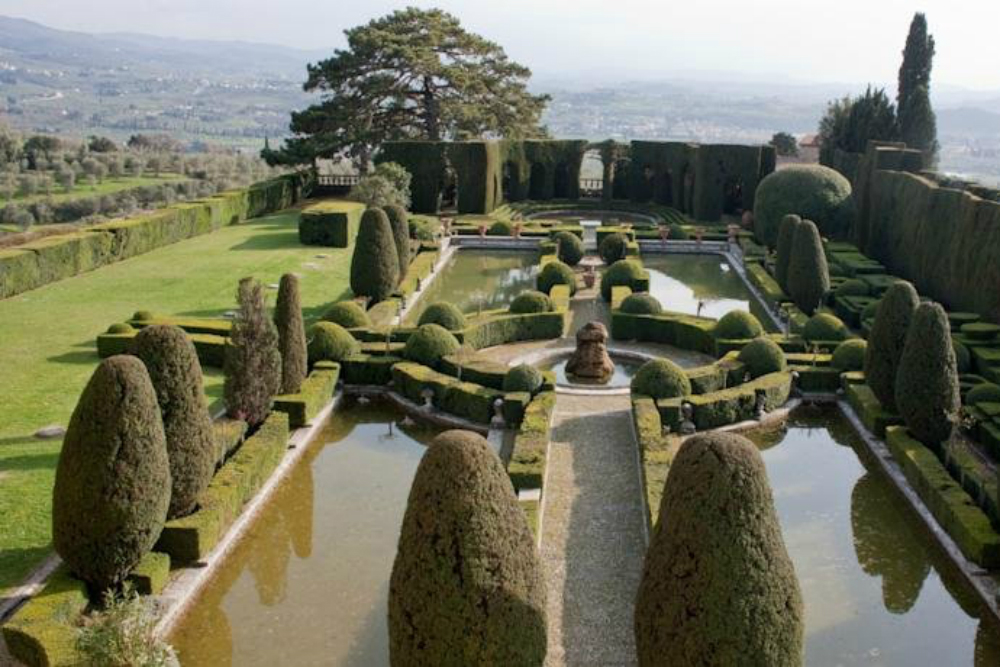 The villa is about a 10-minute drive from town. It has a beautiful historic garden for the wedding photo and a charming terrace area with a view over Florence and the Arno Valley, while the inner rooms are fitted out in 17th century Tuscan style. We would recommend you invite no more than 50 guests.
See the rooms in Villa Gamberaia.
France or Italy, city or by the sea, inside or out, of course none of this matters when you're in love. We hope that we have inspired you to create that wedding in the fairy tale written about you and you only.