The StandArt boutique hotel in Moscow was the first hotel in Russia to become a member of the Design Hotels collection. The owners took a bet on a retro-futurist design and their gamble paid off.  Mosaics sit alongside rough plastered walls and the utopian paintings of Stas Tratsevsky featuring cosmic flora and fauna, all this complemented by Scandinavian decor helping you to appreciate the scenic views over Pushkin Square.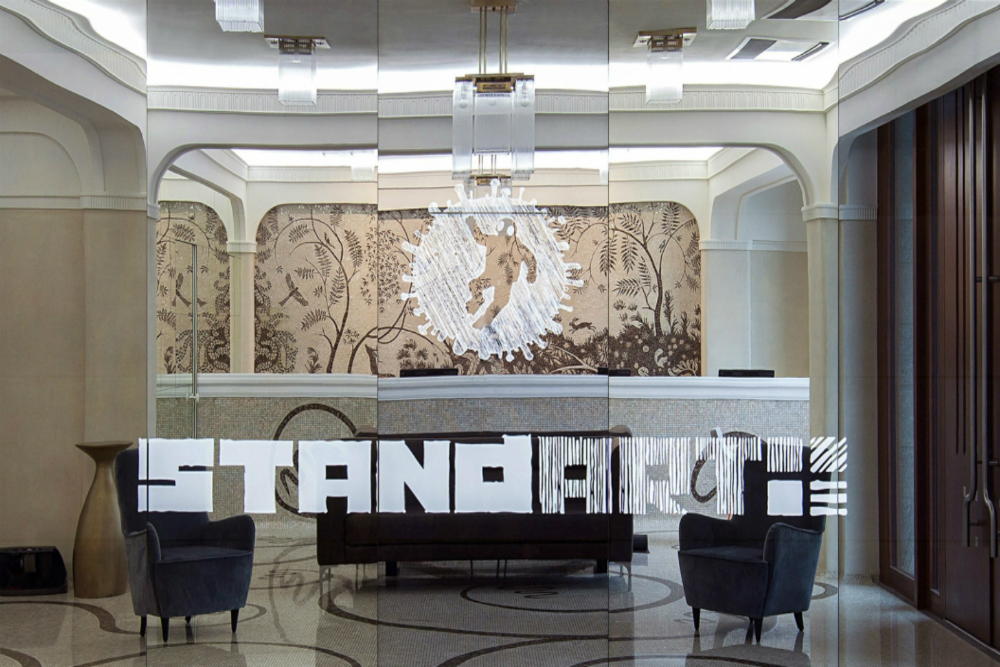 Rooms Hotel Tbilisi was originally a Soviet print works, featuring wide factory windows and aged wood features on the external façades. The owner's dream was to combine harsh post-industrial views of New York City in the thirties with traditional Georgian motifs. The walls in the rooms are covered in hand-made wallpaper, the floors are of solid wood and a huge collection of Georgian paintings hangs throughout. Naturally, luxurious floor coverings also have not been forgotten.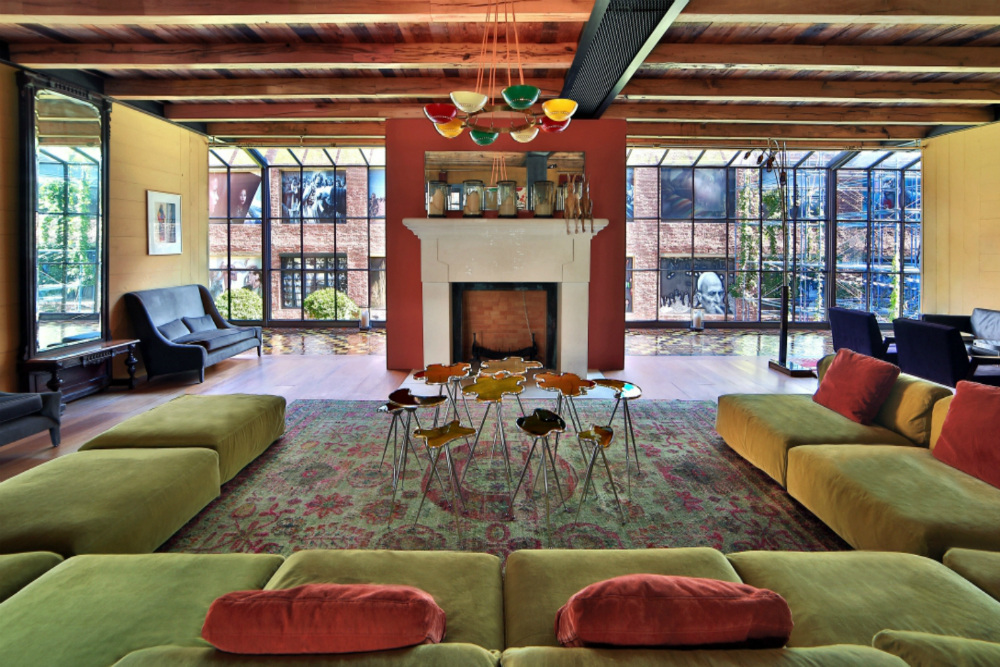 The entire Kruisherenhotel is, in fact, a former 15th century monastery surrounded by luxurious gardens. A glass elevator takes you directly from the hotel lobby straight to its own Gothic church. All around you, you can feel the austere Gothic contrasts with innovative contemporary design. Each of the 60 rooms has a unique look and feel created by Dutch designer Hank Vos, pitching the aged window panes and the original medieval frescoes on the walls and ceiling against one another. It is a controversial approach, but the combination under one roof of styles from different eras really works.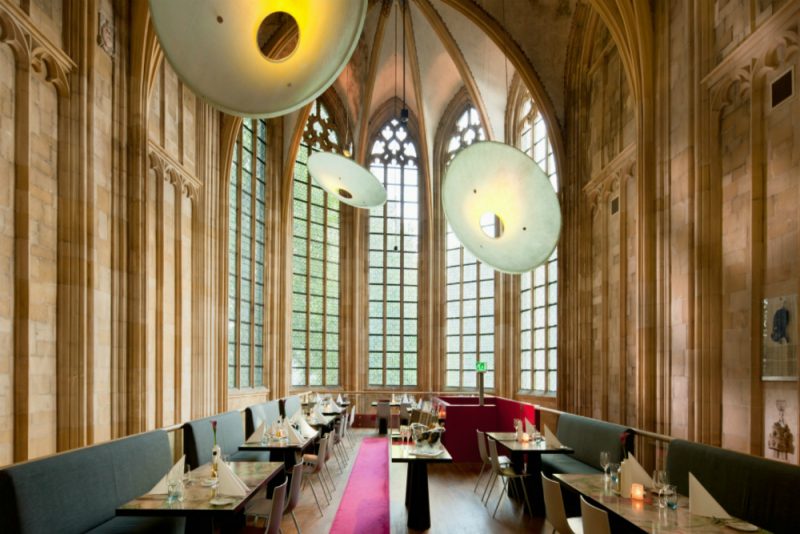 Anemi Hotel, Folegandros Island, Greece
Tucked away in a remote location on the island of Folegandros, the Anemi Hotel is almost indistinguishable from the surrounding countryside. The small white two-storey buildings of the hotel deliberately downplay the understated interiors: rounded corners, no straight lines and the everything in a uniform a "white on white". Photographs of the island are integrated into the headboards in every room, and with the heavy beamed ceilings and balconies flooding the rooms with light, you are immersed in the most Mediterranean of experiences.  
Gramercy is one of two private parks in New York. It is only open to residents of the nearby townhouses and the guests of the Gramercy Park Hotel. In the mid-twentieth century the hotel gained a reputation all over Manhattan for its Bohemian atmosphere. Artists, designers and poets turned this place into a legend that in the early noughties got a new lease of life thanks to the minimalistic architecture and design of Julian Schnabel. All 185 rooms are decorated with hand-crafted furniture covered in velvet upholstery, original works of art by Jean Michel Basquiat and David Salle and photographs by the legendary Robert Mapplethorpe.