What you need for a trip
We monitor information on domestic and international tourism on a daily basis and update it as soon as the new data arrives. Here you can find out what you need for a trip to Zanzibar.
When to travel
Zanzibar will welcome you all year round, but there are important nuances. The best time for a beach holiday is considered to be from June to October — the African winter. You will enjoy temperatures up to +25 degrees without rainfall. But if that's not hot enough for you, then we recommend staying between December and March: temperatures will reach +35, and then it's advisable not to lie on the beach, but diving and deep sea fishing are available.
Trips in any other month mean that you risk getting caught in the rainy season, but there are also advantages: prices for flights, accommodation and services of the local tour operators are far lower.
Top five places in Zanzibar
Stone Town. This town features an amazing assortment of architecture and is a totally living being: narrow lanes, souvenir stands and incredible doors that will win you over with their diversity and beauty. Of course, this ancient town has grown slightly rickety, but its atmosphere breathes history. This location is protected by UNESCO and now there is a chance that this town will please visitors for longer with its unique pillar-based architecture.
Jaws Corner coffee house. A colorful location in that same Stone Town. Locals come here to chat over a small cup of strong Arabic coffee with cardamom. Here you can slow down and observe life going on around.
Freddie Mercury House. Yes, Stone Town contains that very house (now a hotel) where the genius was born. But my advice to everybody: don't just take a photo next to the plaque on the house, but also take a languid walk around the district with Freddie's early songs playing in your earphones. Immerse yourself in those scenes that the young lad, who would later stun the world with his voice and songs, experienced during his life there.
A sea safari. Take an ocean cruise on board an authentic boat with a guide. This is what awaits you: coral reefs, a visit to 'disappearing' islands, and a mangrove lagoon. And once all your adventures are over, your rewards will be a lunch of seafood on a little island's beach under a gigantic baobab.
Jozani Park. Come and meet red colobuses and avoid a date with a black mamba. This immense national park is part of Zanzibar's heritage, with real jungle, endless liana and giant ferns.
And now for a brief overview of Zanzibar hotels in three price categories — our calculations are based on a stay for two for a week in September 2021. We are sure that you will find the hotel of your dreams with an African flavor.
Up to Euro 800 for two for a week
Aluna Nungwi
A great hotel for staying with children: a quiet courtyard, caring staff, swimming pool and delicious food. Each hotel room has a modest terrace for relaxation, while deluxe rooms are equipped with a jacuzzi sporting a view over the ocean!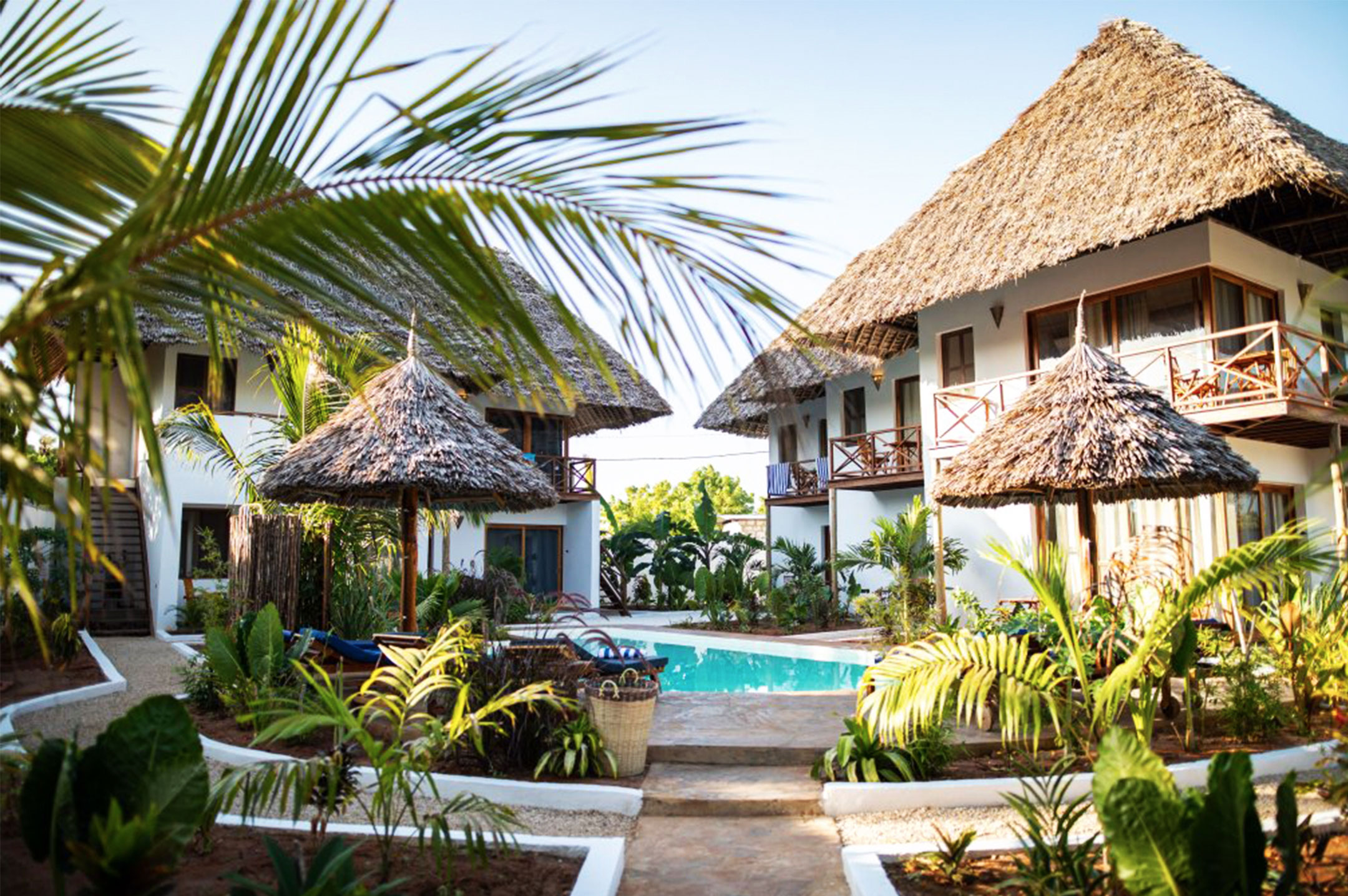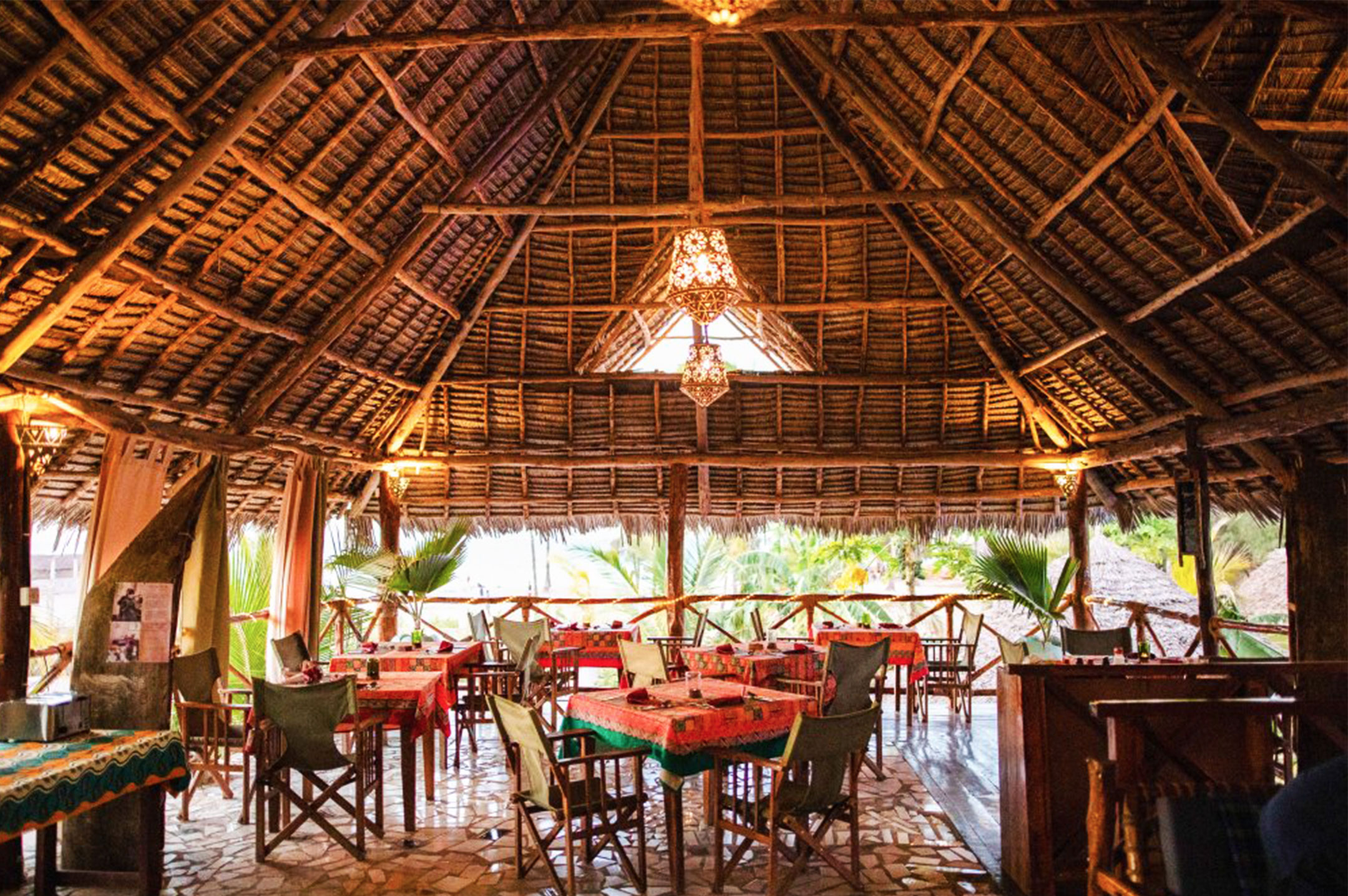 Kholle House
This hotel is located near the port in narrow lanes and it seems totally filled with interior items from different corners of the world. Its location right next to Stone Town is good news for those planning to investigate mysterious Zanzibar. While after a long walk it's so nice to cool down in the swimming pool.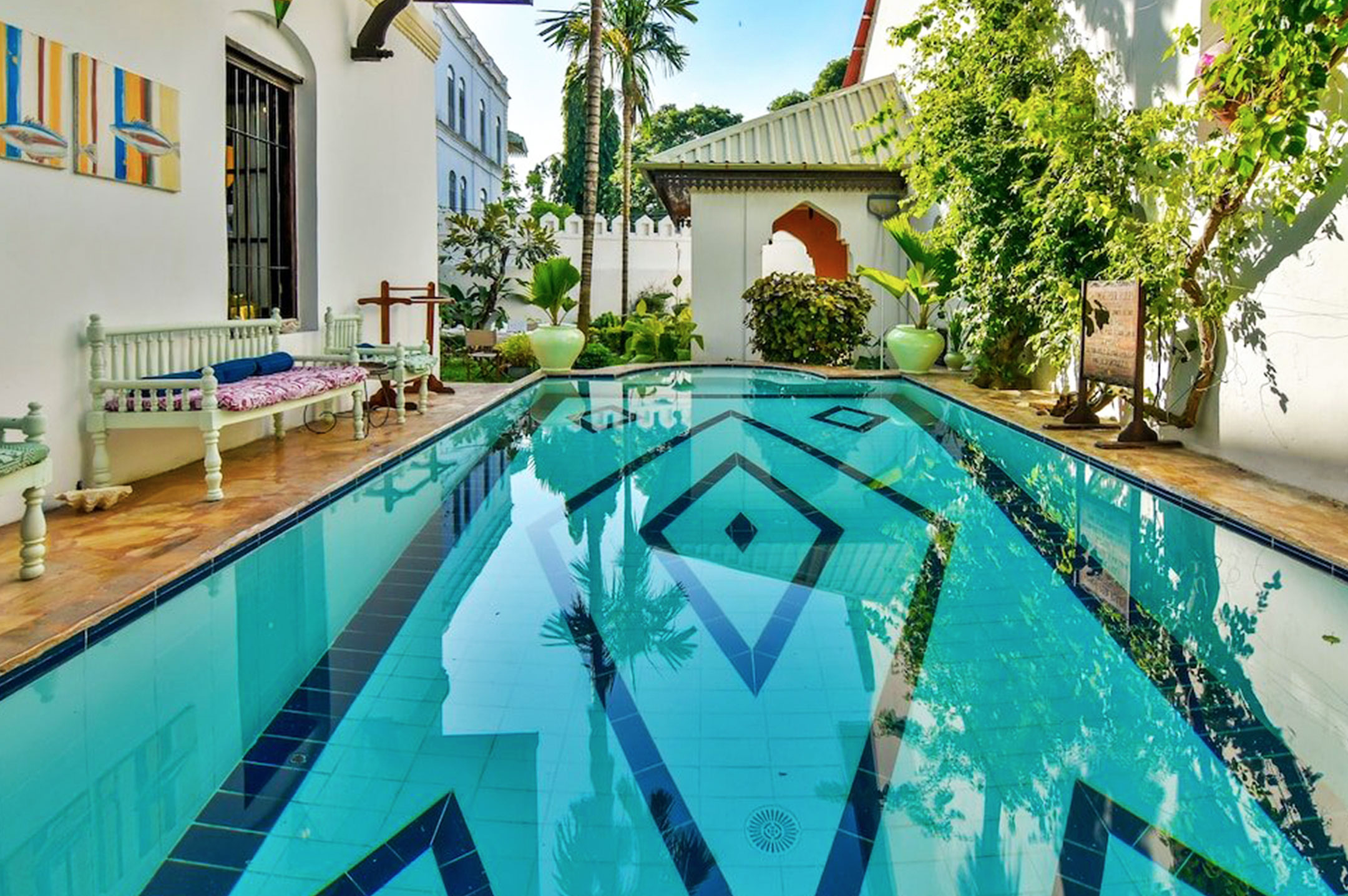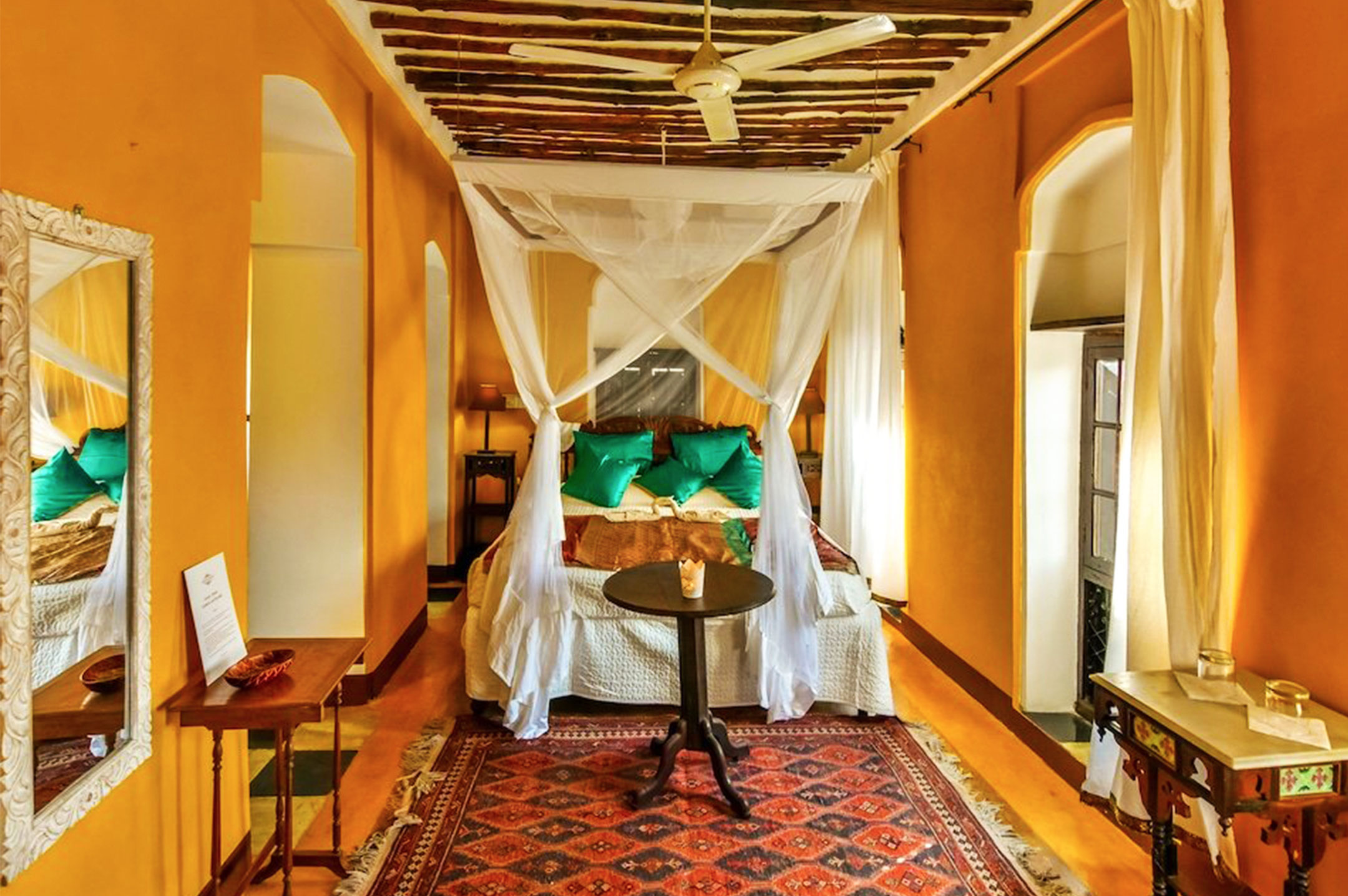 From 800 € to 1,000 €
Sunshine Hotel Zanzibar
Hidden under the shade of palm trees, the hotel is located by the ocean itself. Sloping roofs covered in dry palm twigs, clay walls and flower pots, ethnic interiors — all this makes up a perfect place for an autumn holiday while everybody else mopes about in grey cities. Oh how they will envy you!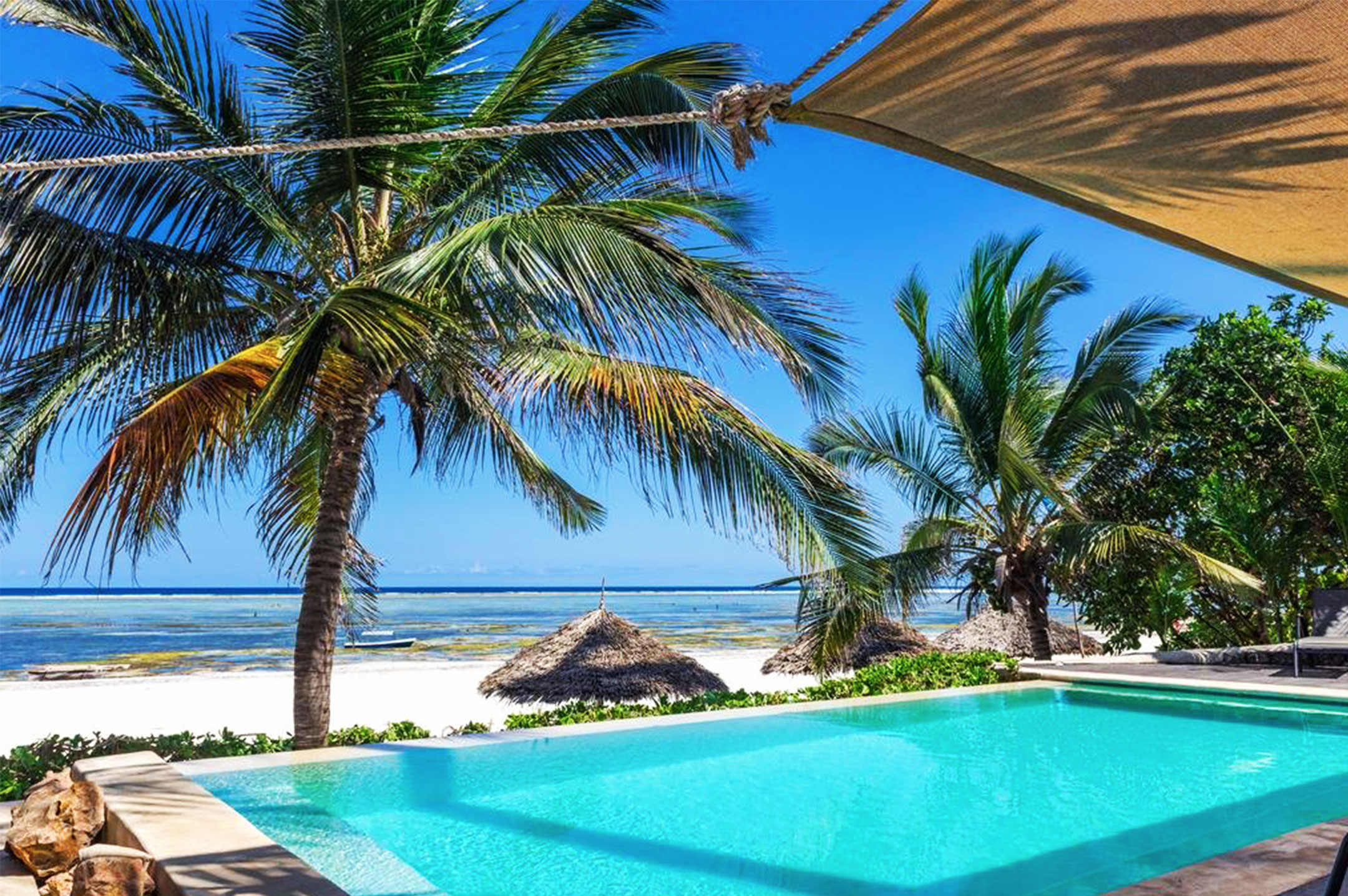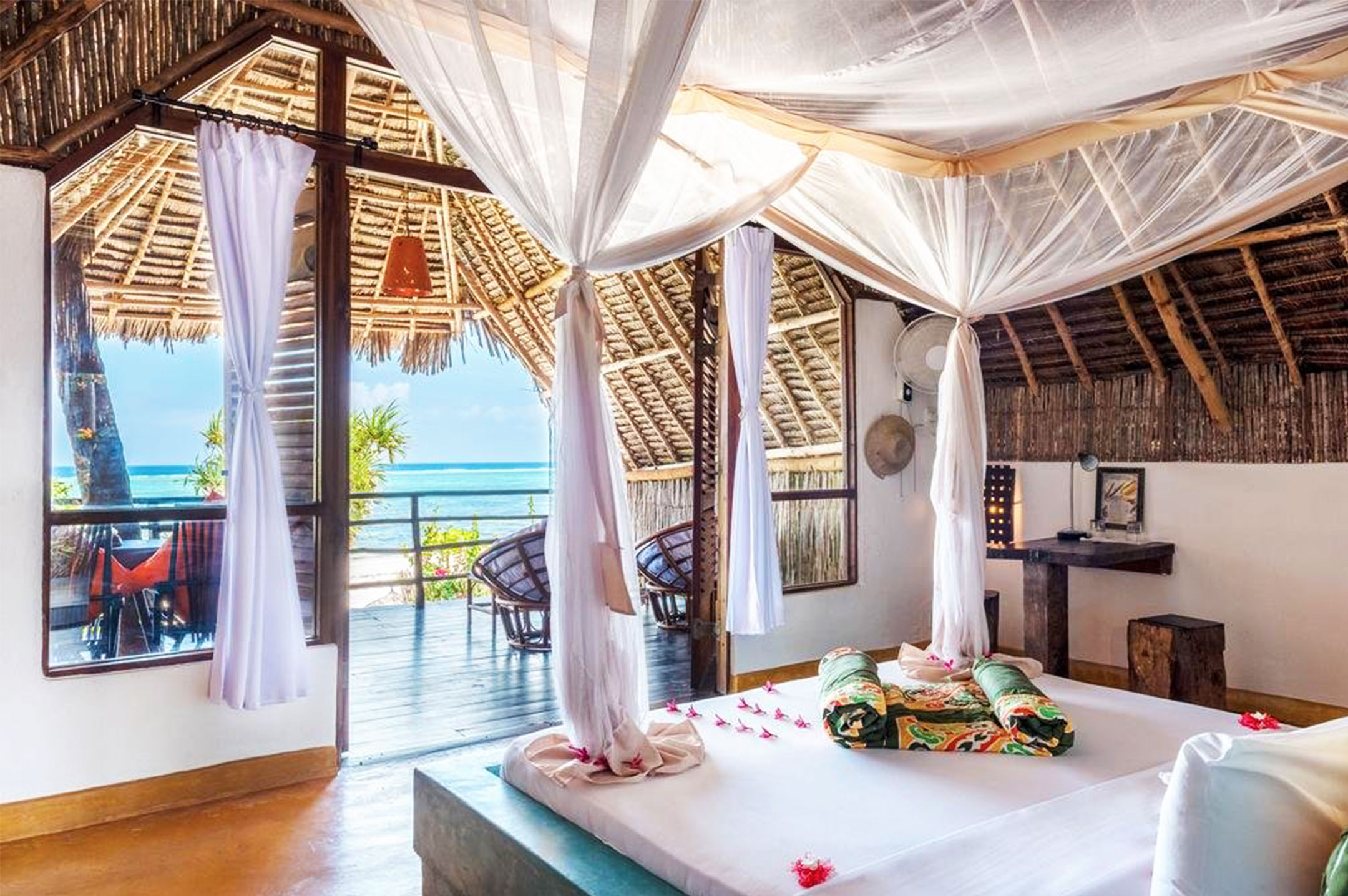 Kisiwa House
They pay attention to detail in this hotel: in the common areas you can incessantly admire the interior items, carved pillars and wicker furniture, chests and wild plants. During dinner on the hotel roof you can admire the sunset — that's exactly where the restaurant is located. Oh, and of course its merits include the purest beaches and transparent water right at your feet!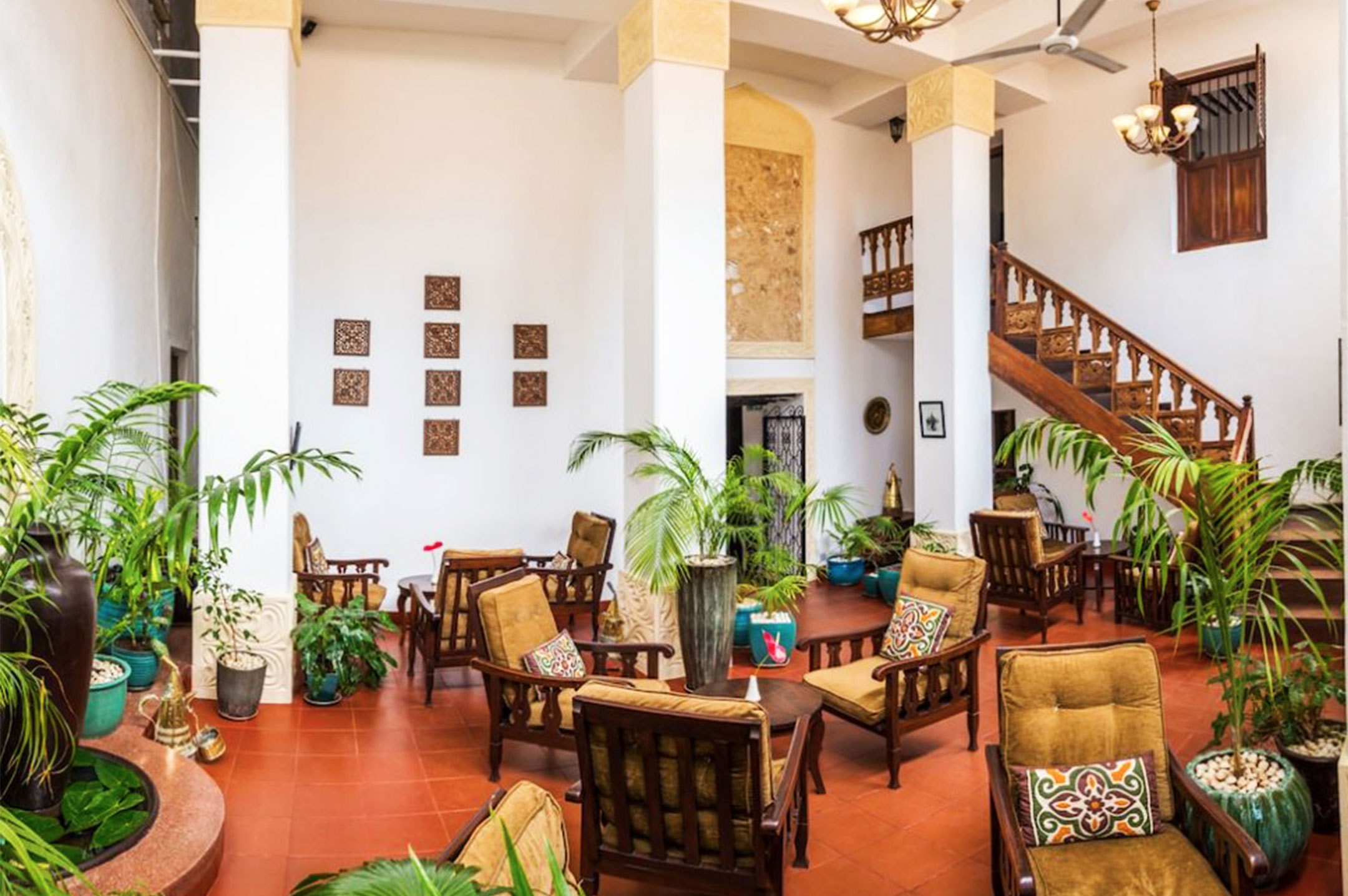 From 1,300 €
Sharazad Villa
A boutique hotel with wonderful, stylish bungalows.  The surrounding views are so ideal that you'll remember your holiday for a long time after. And they even have cats here!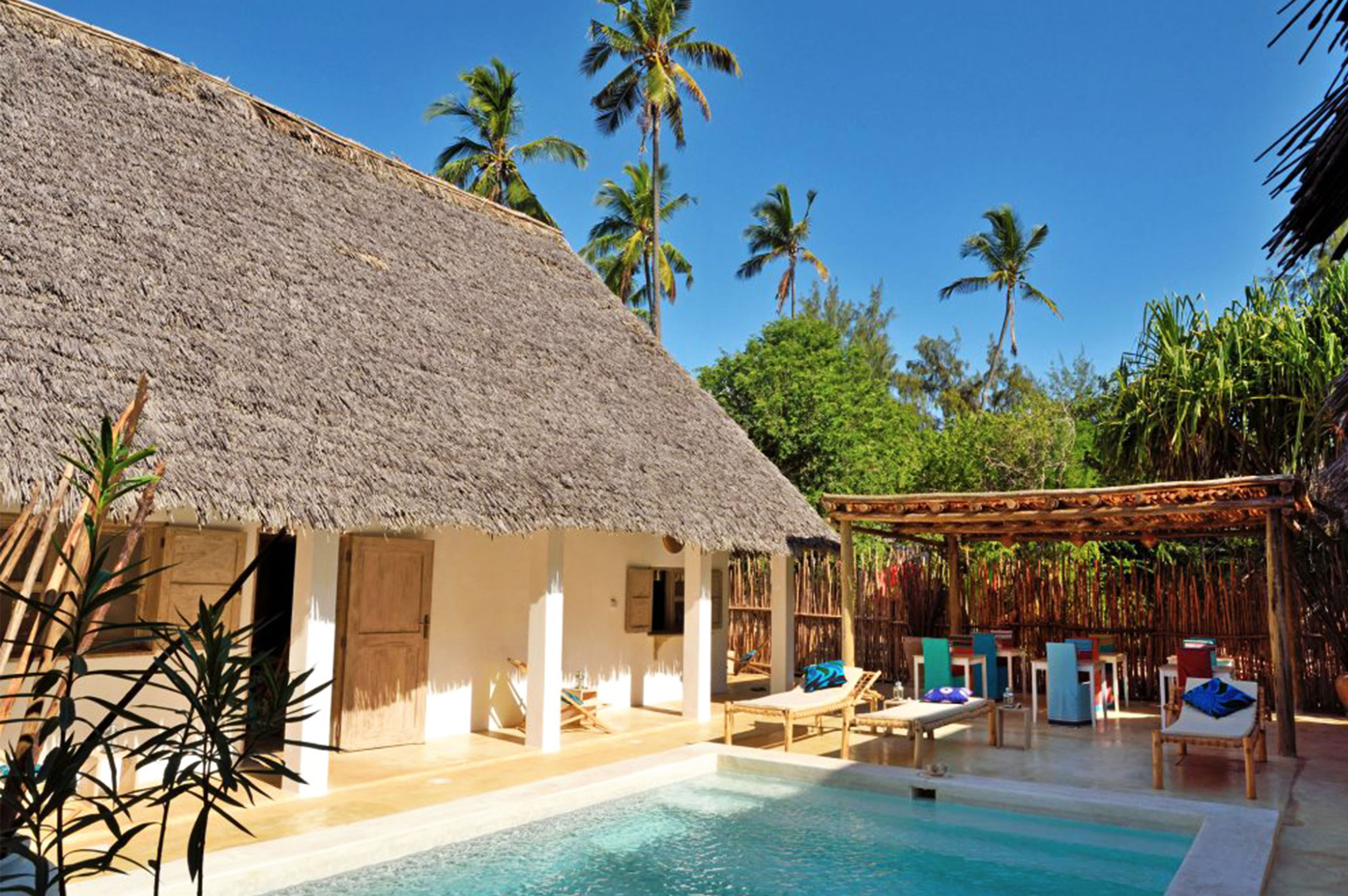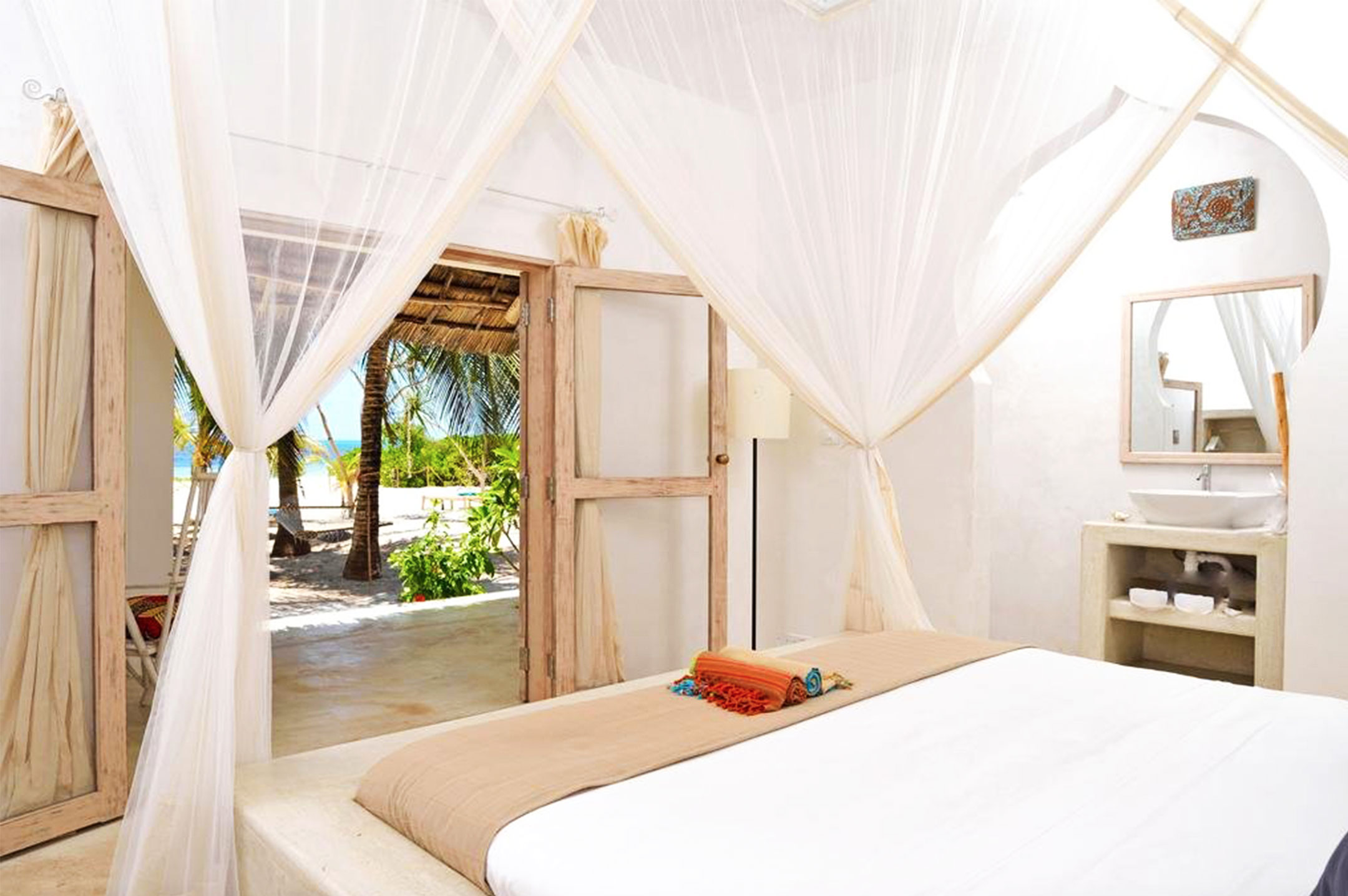 Zanzibar Serena
An entire colonial palace at your service — here you can feel like royalty: carved furniture, spacious rooms, attention paid to every detail of the interior, tinted windows and amazing staff. Live music and diverse cuisine in the evenings. An amazing place for a holiday and the opportunity to immerse yourself in the local culture.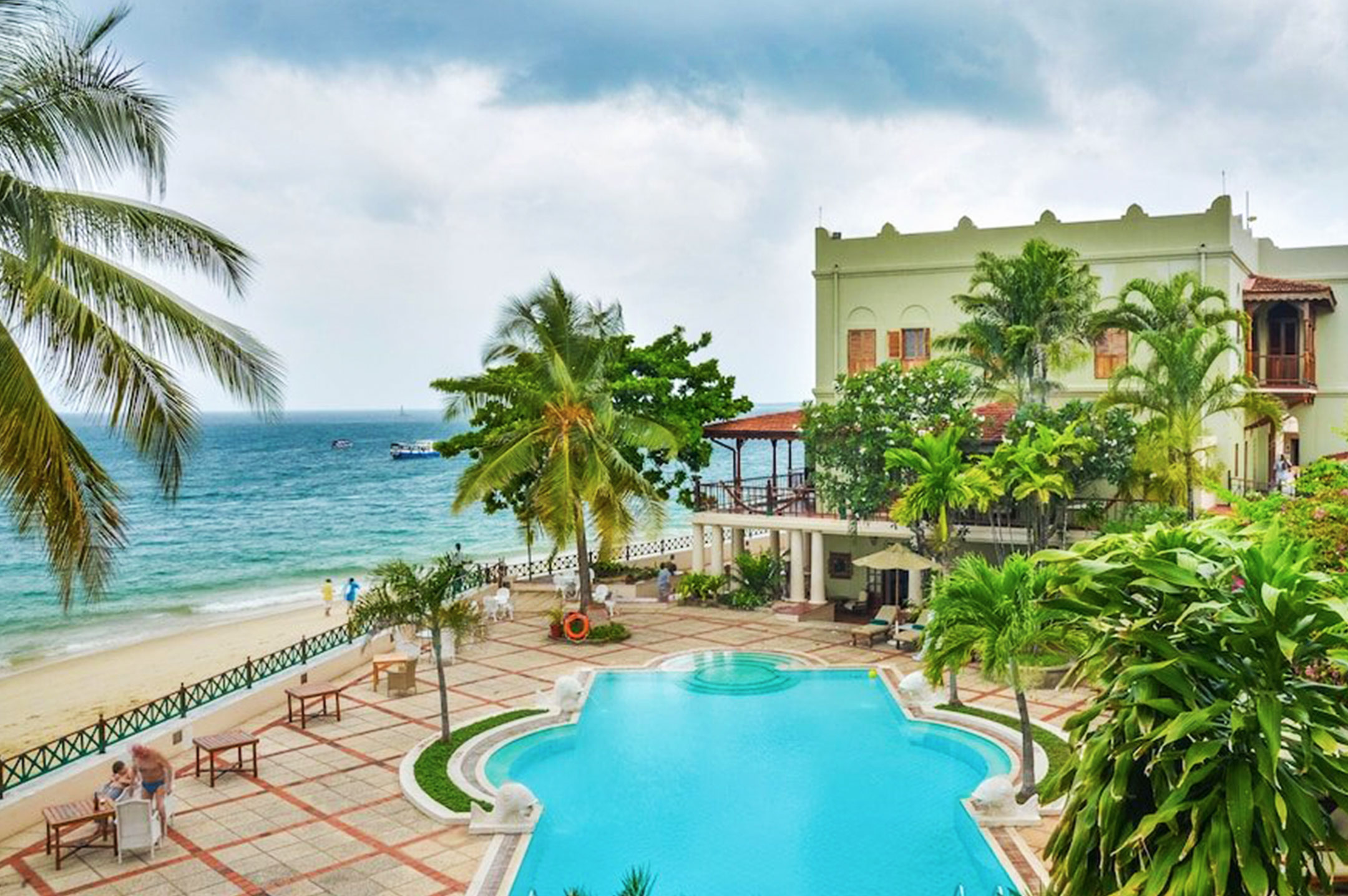 ---
Zanzibar is a magical place where you can boldly cry out Hakuna matata! Set off for Tanzania and remember what wild nature means. May your eyes calm down viewing the green jungles and may your ears rest from the noise of the city and pick up the sounds of the ocean. Zanzibar will definitely meet your expectations.