Typically, it's when you want to find a hotel that all sorts of problems arise. For example, I want to stay on a higher floor — so how many floors are there in total? But the building's old — in which year was it built? People write that the furniture is tatty — when was the last renovation carried out? Oh, and what's the situation with wi-fi: does it only work at reception, or in the rooms as well? Oh, and what's with electric sockets? — can I charge my smart-phone-laptop-iPad-GoPro-watch with an ordinary adapter?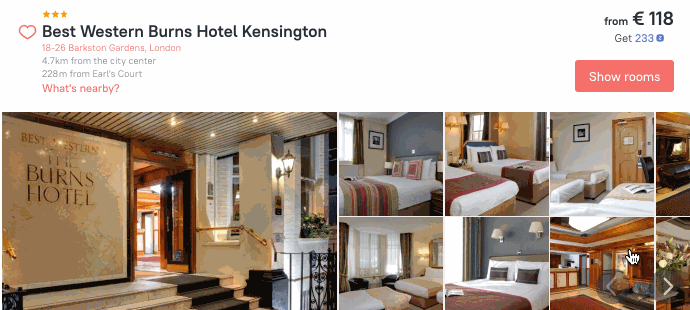 Now you will find answers to all of those questions. The hotel page with the description section now includes a column called Hotel info. Here you will find information on the number of floors, year of construction and last renovation, types of supported sockets (with pictures!) and whether there is Wi-Fi in the room. 
---
Check, select and off you go on your journey!