Before you travel
Getting there by air: You can get to Belgrade from most European capitals on low cost airlines such as WizzAir, EasyJet, Norwegian, Vueling and other carriers. There is a lot of choice and the prices are currently good.
Accommodation: Accommodation for visitors to Serbia is very good value. You can easily find a separate room in a decent hostel for 15-20 euros per night, while for 30-40 euros per night you can rent a whole apartment within easy walking distance of the city centre and important landmarks such as the Bulevar Kralja Aleksandra. Another 30 euros per day (taking you to 50-60 euros per person per day) and your apartment will be in the very centre of town on the main square, Trg Republike, or on Terazije Street. If you prefer an international hotel, 100-150 euros per night will get you a room in a property like the Holiday Inn or Hyatt Regency. Here are a couple of places where you can't lose if you want to stay in a hotel in downtown Belgrade.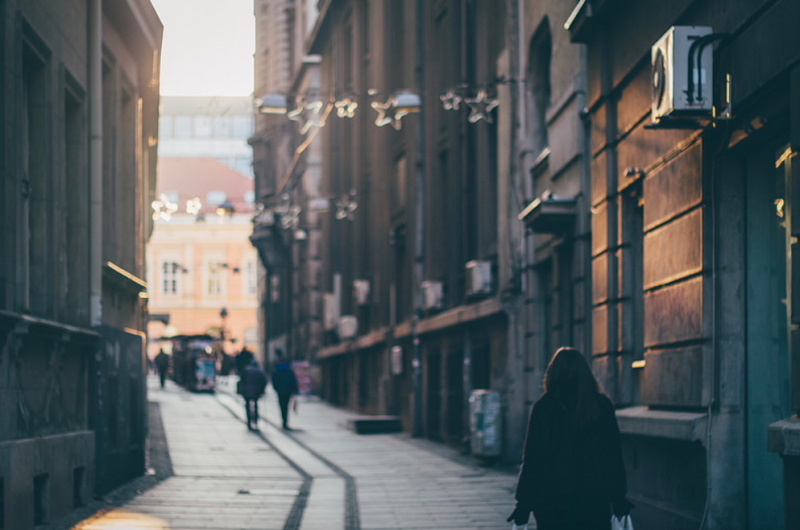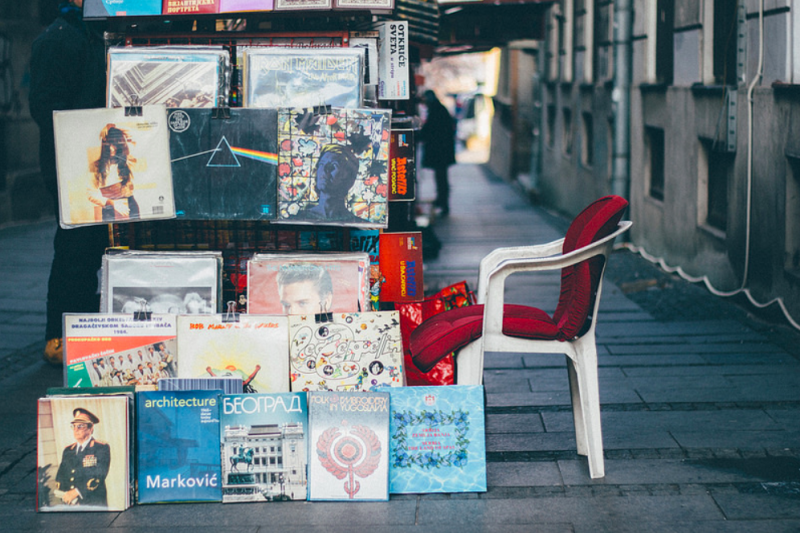 Hotel Moskva from approximately 104 euros per room per night. This architectural monument built in Empire style was constructed at the beginning of the 20th century. Marble and ceramic tiles are used extensively in the façade of the property, making it a unique structure in the city. Many famous people have stayed here, including ballerina Anna Pavlova, Soviet leader Leonid Brezhnev, Indian Prime Minister Indira Gandhi and film star Michael Douglas. Inside, it is laid out like an old palace where the floors in the bedrooms are parquet and the walls are draped in elegant beige coloured fabrics. The ceilings in the public areas are decorated with stucco, gilt frescos and huge chandeliers. The property was recently renovated so you can be assured of a comfortable stay.
Envoy Hotel Belgrade, 4* from 116 euros per room per night. The hotel is of a contemporary design and is newly renovated. It's located in the centre of town very close to Republic Square.
Getting around. Belgrade doesn't have a subway system but there is one in the pipeline. Having said that, an excellent network of trams, buses and trolleybuses has grown up instead. It's quite quick to get into the centre of town using public transport, even from the further suburbs – for instance, to get from Zemun, which is right on the edge of the city, into the centre takes about 20 minutes by bus, while from the airport it takes only about 40 minutes. If you're coming for a few days, it's worth trying to stay near the sights – that way you can get away with doing everything on foot.
A weekend in the city of contrasts
A stroll around the historic centre. Belgrade is a city of many faces and manages to win over visitors with their widely varying expectations. Belgrade Fortress is an absolute must for those who love historic monuments; it is the de facto heart of the city and is its greatest landmark. It's here that the history of the city began. The earliest fortifications were laid by the Romans as protection against the Celts. And in the 11th Century CE this building certainly did resemble a fortress. In the 16-18th centuries, the Fortress gained the Slav name "White City" which is where the current name of the city comes from. Although there are Roman remains on the site where the Fortress is located, what you see there today are the fruits of the labour of the later Serbs, Ottomans and Austro-Hungarians.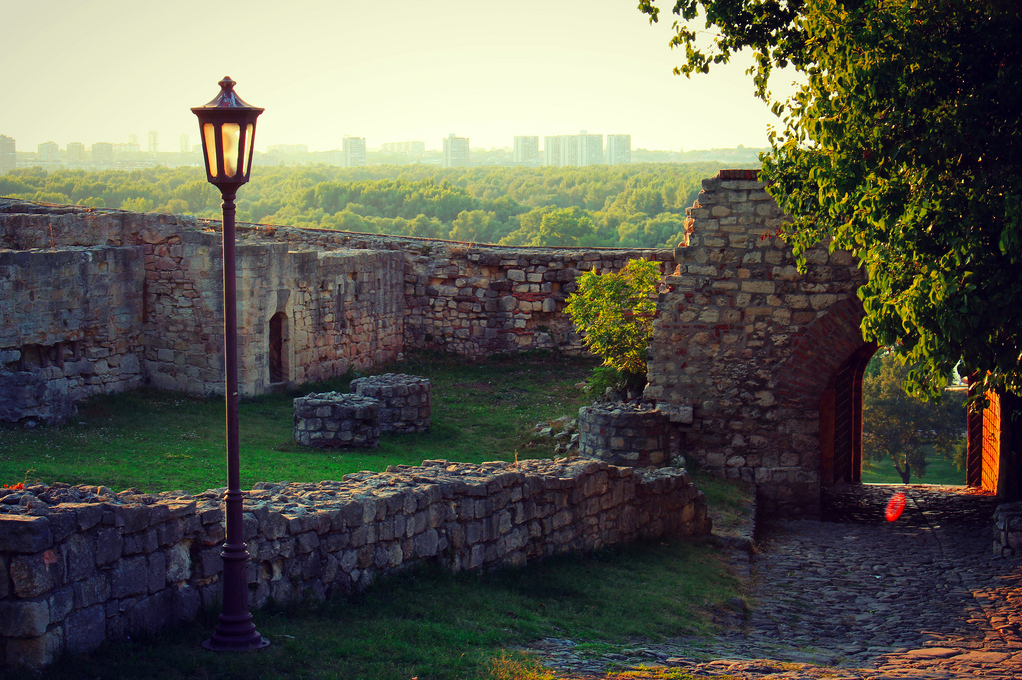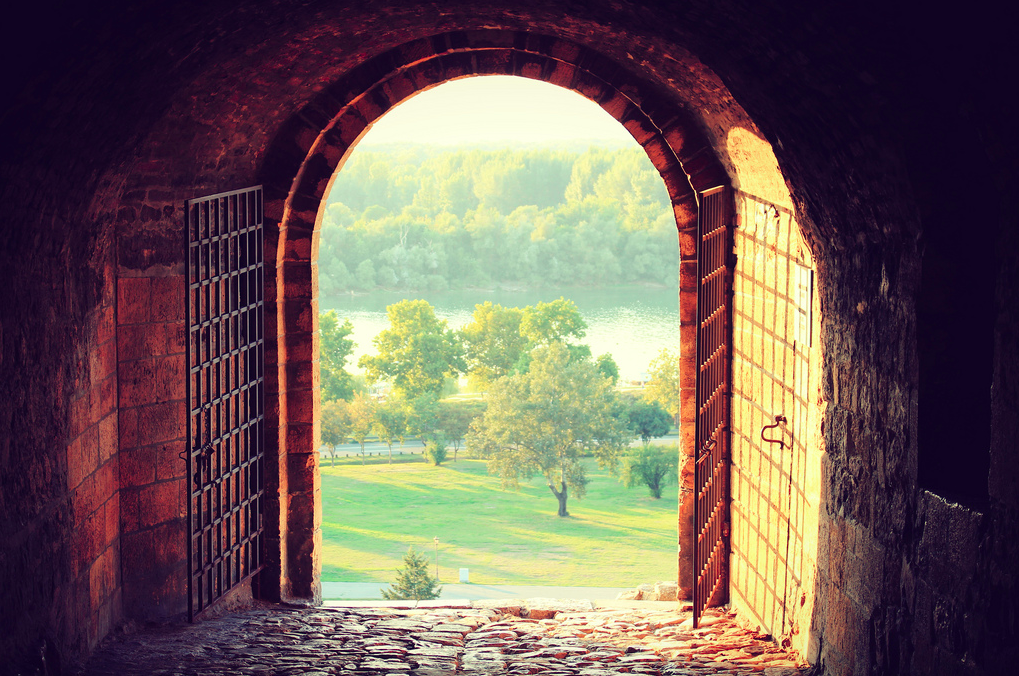 Spectacular views are to be had from the Fortress over the newer parts of the city and the confluence of the Danube and Sava rivers. Kalemegdan Park surrounds the Fortress and is a favourite meeting place for the locals. It's open 24 hours to visitors and it's worth seeing by day when the sun is out and also at sunset as twilight sets in, so as to appreciate the contrast.
Getting to grips with the soul of the old city. Nowadays, Belgrade is a Slav city, but as you stroll around it you will come across reminders of the many eras and cultures which made up its past, such as the Roman ruins, the mausoleum of the Ottoman Pashas and the Baroque buildings of Austria-Hungary.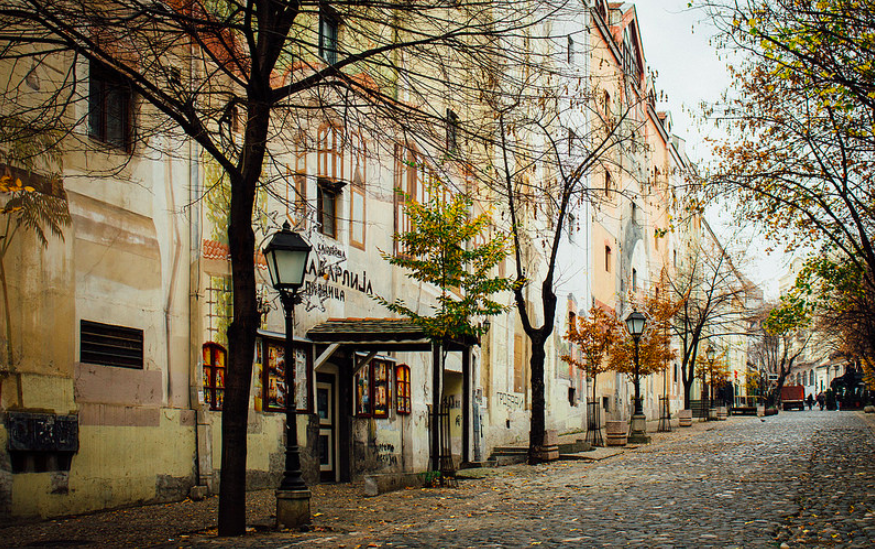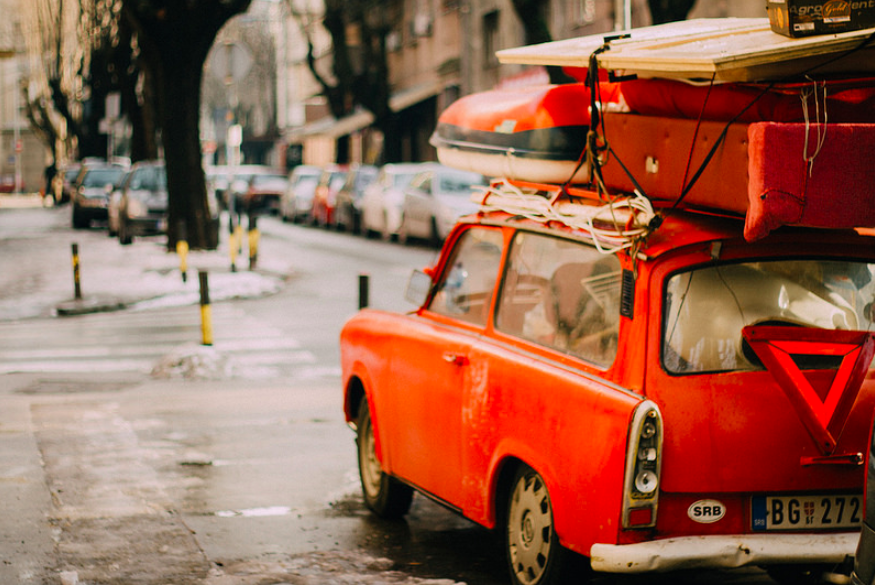 Belgrade also boasts its very own Bohemian Quarter – Skadarlija – whose main thoroughfare is Skadarska Street. This part of the city is clinging on to the declining atmosphere of the 19th and early 20th centuries when the Ottomans finally left Belgrade after many centuries of oppression. It was then that Serbian national culture quickly began to take hold in Belgrade and grow again; the National Theatre was opened near Skadarska St and the area quickly attracted artists – a real sense of freedom hung in the air. It was said that the performers did not eat prior to going on stage – perhaps because of all this excitement.
Restaurant prices in Skadarlija are higher than average for the city, but despite this it is worth getting something to eat here to get a feel for the Bohemian side of this part of the old town, to hear the street musicians and to do the whole tourist thing.
Getting out of town. Belgrade has two green areas – Topčider and Košutnjak. You really feel the difference between downtown Belgrade and the shaded alleyways of these peaceful green parks, even more so in the sultry heat of summer. And there are normally far fewer tourists here than in Kalemegdan.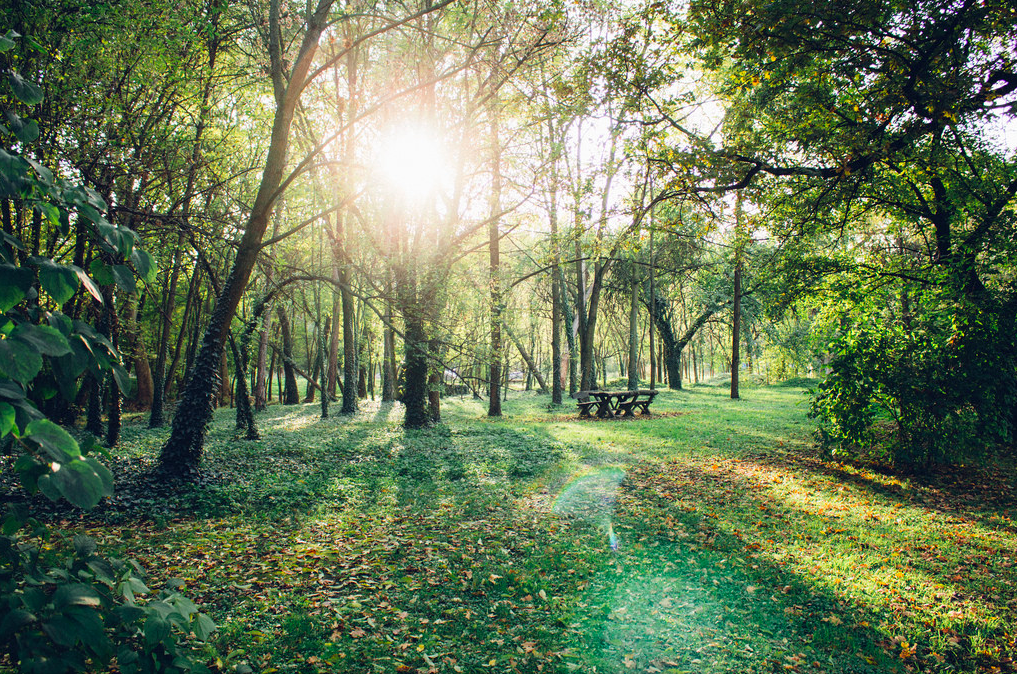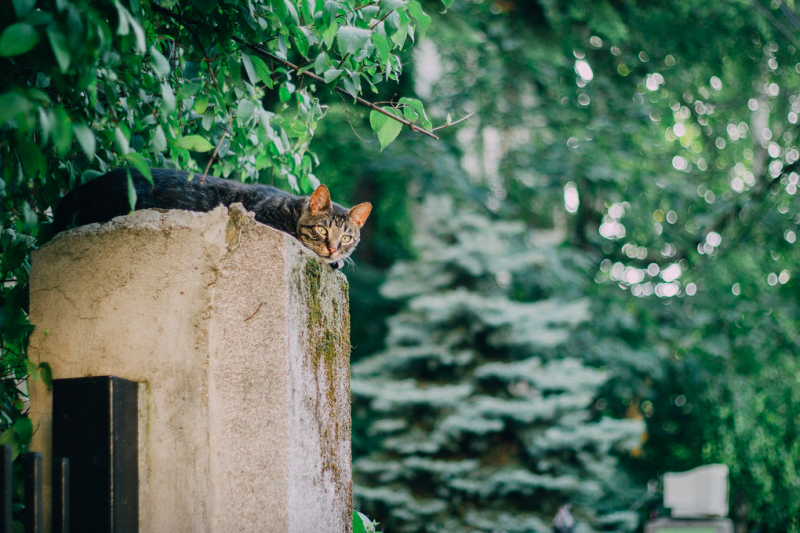 Another favourite spot for the locals when they want to relax is the national park at Mount Avala 16km to the south of Belgrade. There is a television tower at Avala in which an express lift will take you to a café at the top where you can take in fantastic views of the city and its surroundings.
If you fancy going for a swim, then you can head for Ada Ciganlija Island on the Sava river. Ada is considered the most popular place for water-based entertainment in Belgrade. There is plenty of sporting activity available – volleyball, basketball and football as well as tennis are all catered for.
Take in a bit of Austria-Hungary. On the right bank of the Danube, on the edge of town, is the neighbourhood of Zemun, which differs in character from the rest of Belgrade. Apart from the Old Town and the centre, this is one of the most impressive areas of the capital, a typical southern town where the buildings all look similar with their faded façades turned to the sun and the two- and three-storey houses with red-tiled roofs. For many years Zemun was part of the Austro-Hungarian Empire and only in the 1930s did it pass to Belgrade. This is why there is so much Austro-Hungarian architecture here, delightfully twisting streets, stone-block pavements and pleasant little houses.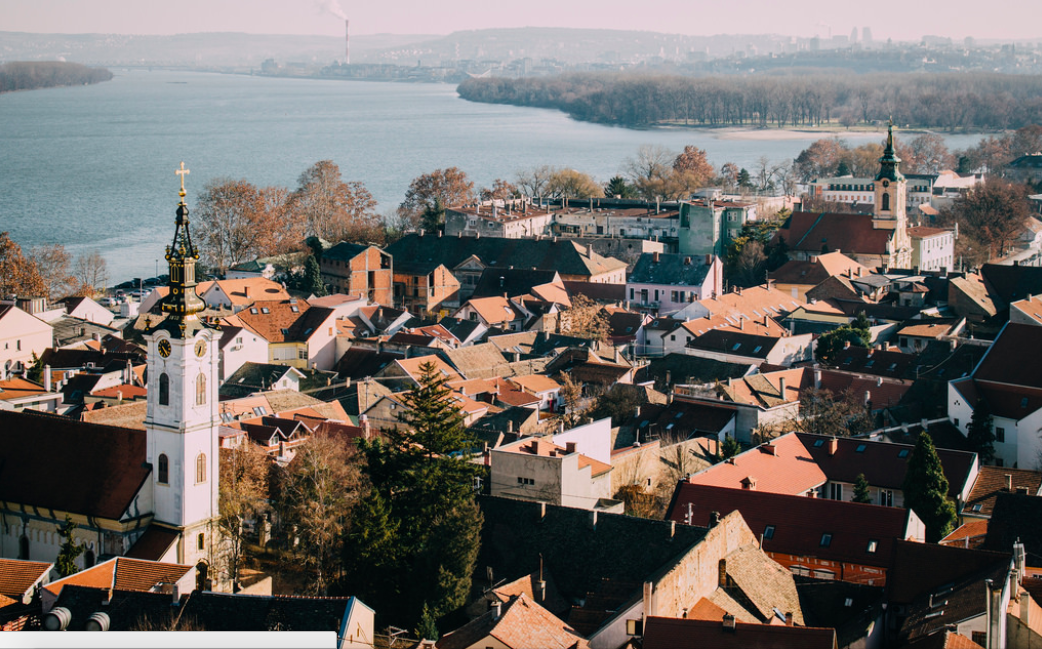 Gardoše is the area at the top of the hill overlooking the historical area of Zemun and here is where you'll find the Millennium Tower. The monument was built by the Hungarians in 1896 to commemorate their 1,000-year presence in the central Danube basin. It's possible to go up the tower from which you get a panoramic view over tiled roofs, church spires, the Danube and the outlying districts of Belgrade.
Retail therapy. Most shops selling international brands are to be found on Knez Mihailova Street – if you need to buy anything, this is where you are most likely to find the best-known brands. A more "authentic" experience may be had on King Alexander Boulevard or Balkanska Street, where there are many small stalls and kiosks selling locally-made products. Pay special attention to knitwear and jeans. Serbia is known for its cotton tailoring.
Pulling an all-nighter. The youth of Belgrade don't restrict themselves to Friday and Saturday nights to enjoy themselves – they go for it throughout the week. They generally get together in cafés in town in the early evening and then head off to go dancing around midnight. The city is full of run-of-the-mill nightclubs, but it's much more interesting to head for the floating discotheque moored to the bank of the Danube or the Sheba dock. During the day many of the eateries on the river bank work normal restaurant hours – you can go for lunch and take a view on what's what. One of the night-life must-do's is a late dinner/early breakfast in a street food café after spending the evening dancing. In Belgrade, unlike Moscow and London, for example, these places are going 24 hours a day.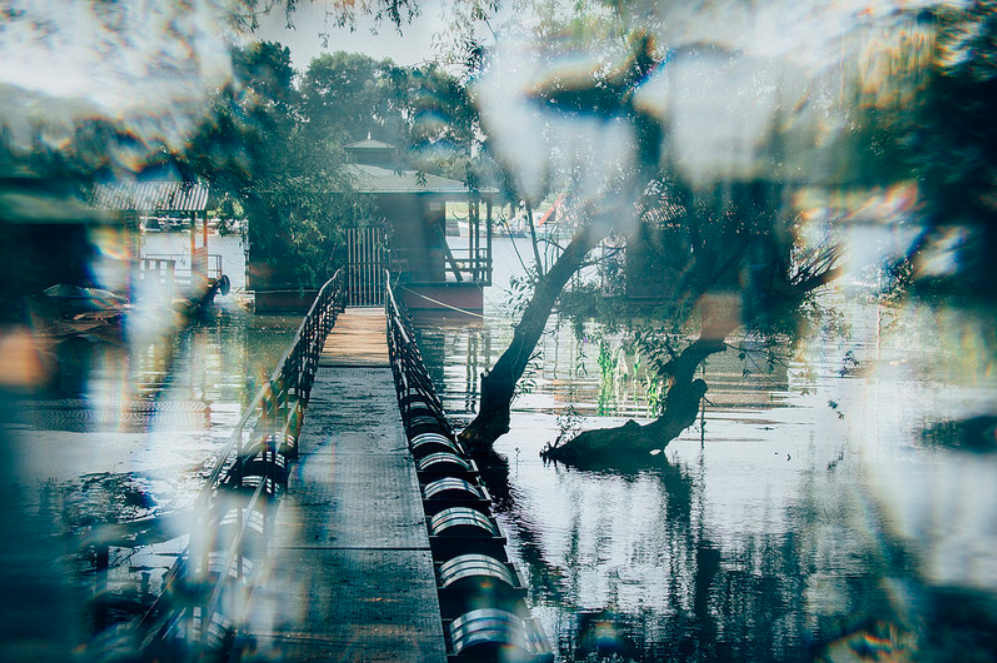 Serbs tend not to hurry, tend not to make a fuss and live their life according to the principle of "samo polako" – just don't rush me.
Serbia is a southern country with all the usual characteristics. The working day finishes early, while many shops close by 6pm and they don't open at all on a Sunday. Local cafés are full of people 24 hours a day in the summer. At the height of the working day, Belgraders get together with their friends over a cup of coffee and can spend hours on end chatting.
The local food as the national brand
Like most Balkan countries, Serbia has a great traditional of warm hospitality. Food is taken very seriously – they always try to feed up guests with plenty of tasty dishes. Restaurant portions are huge so it's wise to ask for a half – a main course is more than a challenge for a normal person. If you do order a full portion and you can't finish it, try to explain to your host what the problem is, otherwise they will be upset at the thought that you didn't like what they served up.
Serbian cuisine involves a lot of meat in many guises. It is roasted, smoked, cooked over hot coals or stewed – and they stuff cabbages with it as well as sweet peppers.
Of course, there are vegetables, salads and cakes, but meat is the absolute favourite in Serbian cuisine. You can choose anything on the menu in Serbia – you can't go wrong, it will always be tasty.
Some typical Serbian dishes
Pleskavica – a large grilled meat patty

Čevapčiči – a kind of local version of a sheesh kebab, but with a different taste – it's hard to describe so you should definitely give it a try. Its name is derived from the Turkish word for kebab and although there are similarities in taste and ingredients, the shape of čevapčiči is a bit different

Šopskij salad – tomatoes, cucumber, peppers, onions and white cheese.

Serbian salad – as above, without the cheese

Roast peppers – peeled, roasted and then marinated in oil and garlic

Kajmak – salted soured cream

Ajvar – a vegetable puree made of roast peppers and aubergines.
On average you will pay about 1,500-2,000 dinars for two in a Belgrade restaurant, including alcohol (a bit more than 20 euros). If you opt for pleskavica bought from a street vendor you're looking at around 300 dinars, or about 5 euros, but it's still good. In fact, the street food might turn out tastier than what you get in a restaurant.
Most people coming to Serbia are not tourists, but locals tempted in, so the restaurants do their utmost not to disappoint. As well as many happy memories, there's every chance you'll bring home some extra kilograms round your midriff. Just be strong and walk those extra few hundred metres every day.
---
Belgrade is a relatively unknown tourist destination which surprises visitors with its hospitality, welcoming atmosphere and relatively low prices. Apart from anything else, this is a good place to change planes when you're heading somewhere warm. A huge number of European low-cost airlines fly to Belgrade – you can stay a couple of days and then head for the Adriatic coast.