The Primavera Sound music festival, Barcelona
Music fans from around the world will gather in Barcelona this year from 30 May to 1 June — the Primavera festival has been a hit for 18 years with its varied line-ups. (Do you want to feel like an old git? The first Primavera was held in 2001!)
The list of performers includes Primal Scream, Tame Impala, Interpol, Robyn, and over 150 others. A ticket will set you back €195. The organizers also provide accommodation: a festival ticket plus three nights in the Primavera hostel will cost €359. You can also buy a day ticket: €80  without accommodation or €119 with a hostel bed.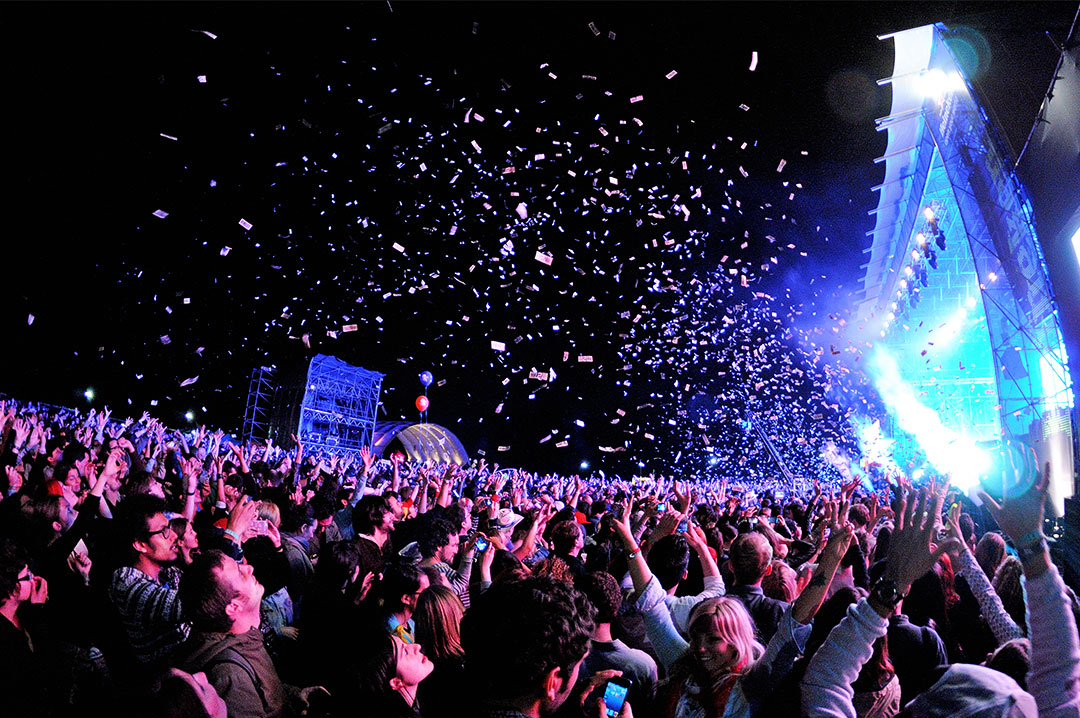 Obviously, the more days you stay there, the more music-loving friends you'll make (and new ones every day!) — you'll sing along to your favorite songs together on a Spanish beach.
The festival is held at the Parc Del Forum venue center in the open air. You can get there on a special shuttle from Placa de Catalunya in 30 minutes for €2.
The London Underground at rush hour
Rush hour in the London Underground can be experienced twice a day — from 7:30 to 9:30 and from 16:40 to 18:30, so if you are anxious to make a new friend by stepping on their foot (hopefully, this will lead to the desired result!) then that is the time to head there. In truth, though, the touristy Piccadilly Line is in permanent rush hour — so if you don't have time to wait for the crowds to build up then this is your destination.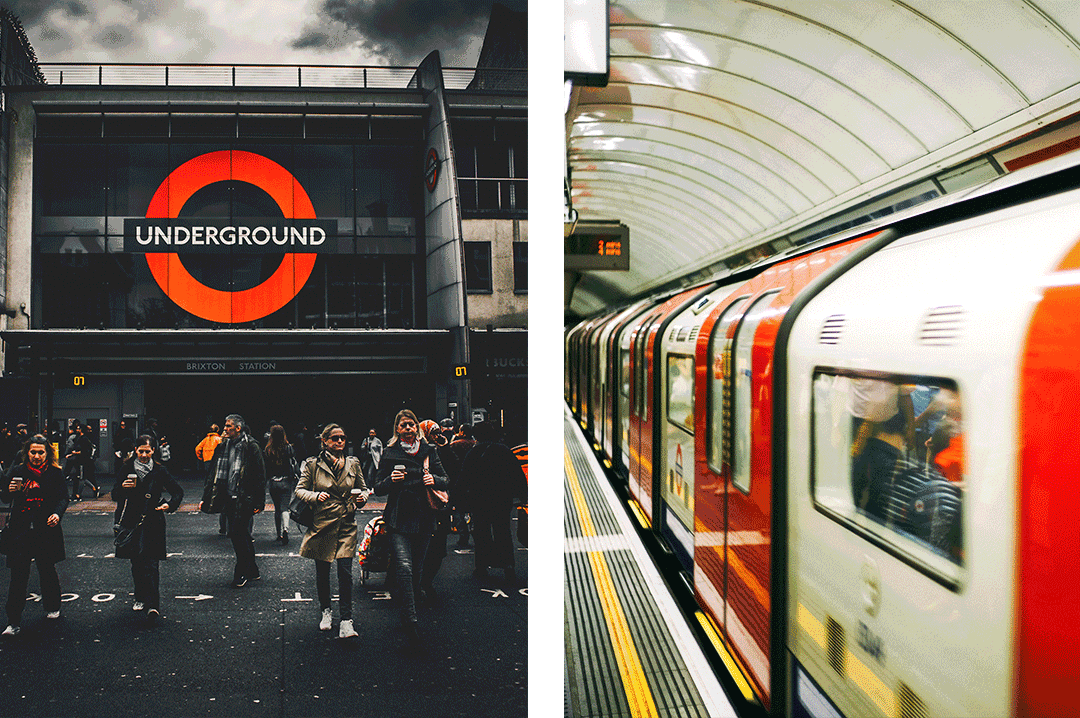 If that way to make friends isn't to your taste, we recommend taking a trip on the famous double-decker bus, rather than the Underground. In particular, we suggest bus no. 11, which passes London's most famous attractions: Saint Paul's Cathedral, Trafalgar Square, the Houses of Parliament and Westminster Abbey.
Don't forget your Oyster Card
It's best to pay for your trips with an Oyster card (which you can purchase at any Underground station for £5 and top up whenever needed). It is valid on both the Underground and London buses, and what's more, when you are about to leave the city, you can get back any outstanding credit at a station.
And while double-deckers are also exposed to rush hour, the number of passengers on them is limited by the number of seats. So you can see the sights and strike up a conversation with your neighbor without having to crush anybody's foot.
Széchenyi Thermal Bath, Budapest
This is probably among the most famous bathing houses of Europe (and one of the most crowded as a result). Here you will find 15 pools under the roof of a baroque-style palace as well as three open-air ones. Add to that steam baths, saunas, and aqua-aerobics equipment.
Parties are held here on Saturdays in the summer, from three p.m. in the afternoon — with music, films, and laser shows, all the trimmings in fact.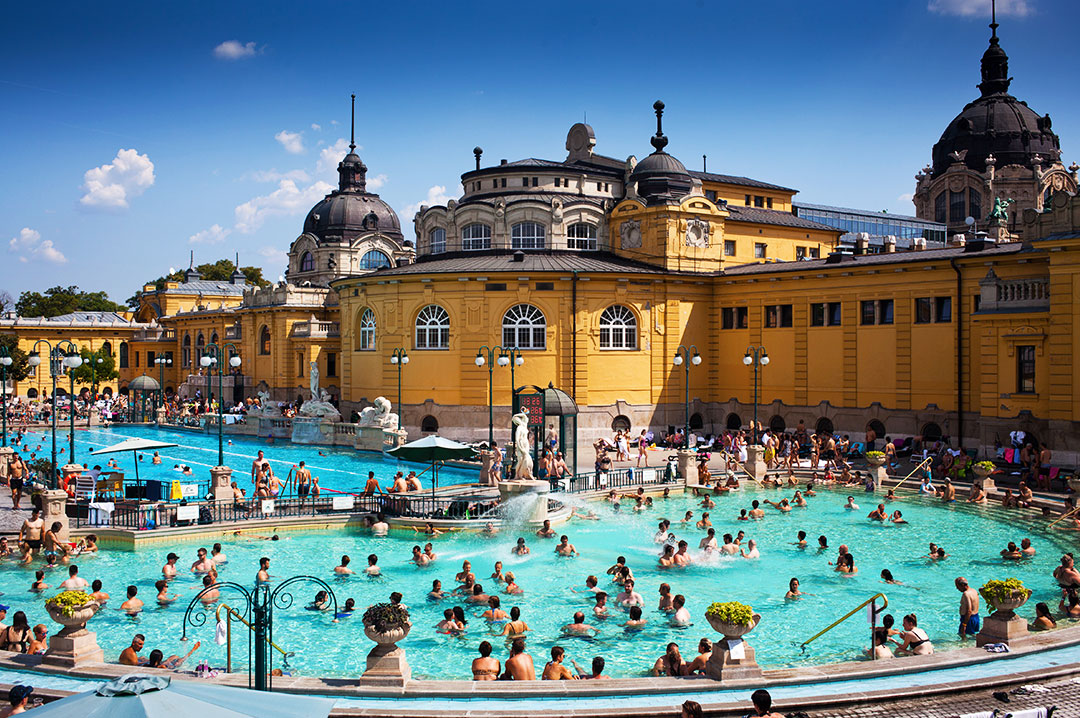 The bathing house is open all year — the outside swimming pools maintain a temperature of over 30 degrees Celsius. One of them allows you to relax by turning your back, weary from sitting on an office chair, into the stream of a jet massage.
There are so many people in the pools that you cannot avoid bumping into each other skin-on-skin — which should not be treated as a sign of flirting!
Prices begin at 5,200 forints.
Ameyoko Shopping Street, Tokyo
If your thing is walking around for hours in search of souvenirs, eating on the go and eyeing knick-knacks for which you will never have any need, Ameyoko is just your place. This is a shopping street in Tokyo consisting of a huge market where you can find absolutely anything, from clothes to souvenirs.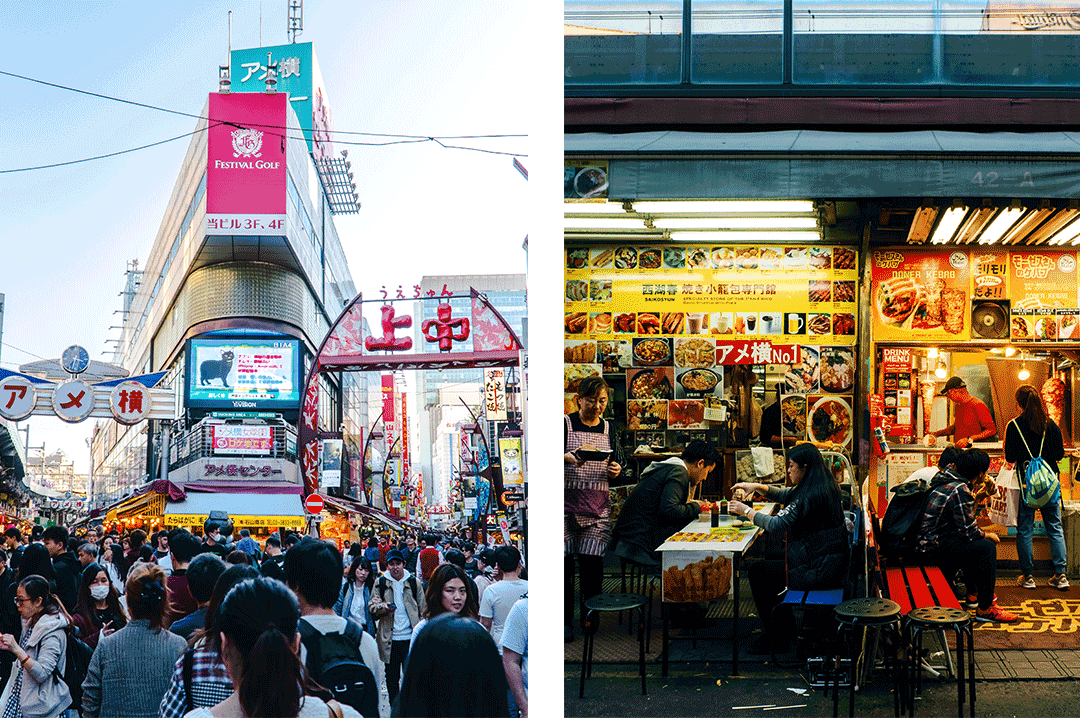 Those who have visited Ameyoko will tell you unanimously about its amazing flamboyancy. Oh, and take your passport with you: you can shop tax-free in many of the shops.
A big benefit for the extrovert is that almost nobody in Japan speaks English. So your shopping trip will result not only in your purchase of a heap of both useful and useless goods but in some new Japanese skills (or, more likely, in hand waving skills).
Hairy Lemon pub, Dublin
Once upon a time in Ireland there lived some blood-thirsty but very friendly and jolly Vikings who liked to fight bravely and drink heartily. So it should come as no surprise that a legendary atmosphere here reigns. Lonely Planet claims that the city has the firmest of reputations: once you get here, the population mix and city's hedonism won't disappoint you.
Meanwhile, we will recommend just where the most ardent of extrovert travelers should head. Although in Dublin you can find a new best friend, or at least a beer buddy for the evening, just about anywhere, you will have the best chances in the Hairy Lemon pub.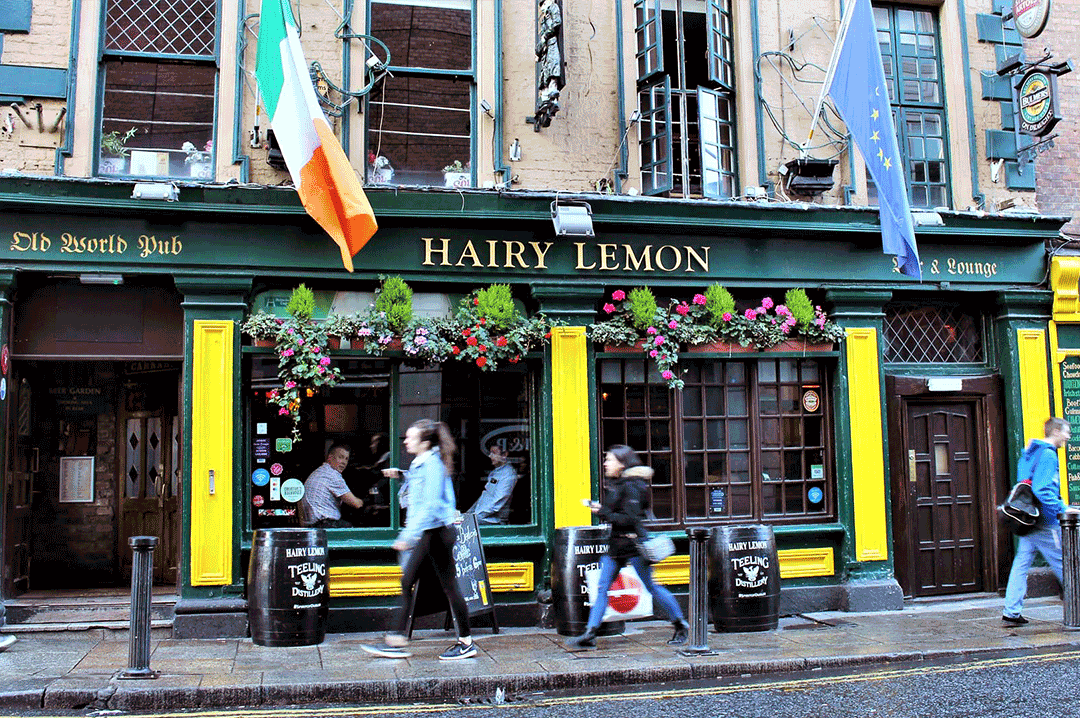 Here it's not just a friendly atmosphere, but great tasting food, too: try the meat and Guinness pie (€16.95), Voodoo chicken wings in blue cheese sauce (€13.95) or a classic Irish burger (€15.95). And for dessert, obviously, go for the chocolate mousse with Guinness (€6.90). And with what should you wash it down? You've guessed it — Guinness!
Holland Casino Amsterdam
You can be an ordinary extrovert and talk to people out of the blue. Or you can be a smarter extrovert and talk to people who've won a hefty sum at the casino! It's a bit far to travel to Las Vegas, so we've found you an option closer to home — Amsterdam!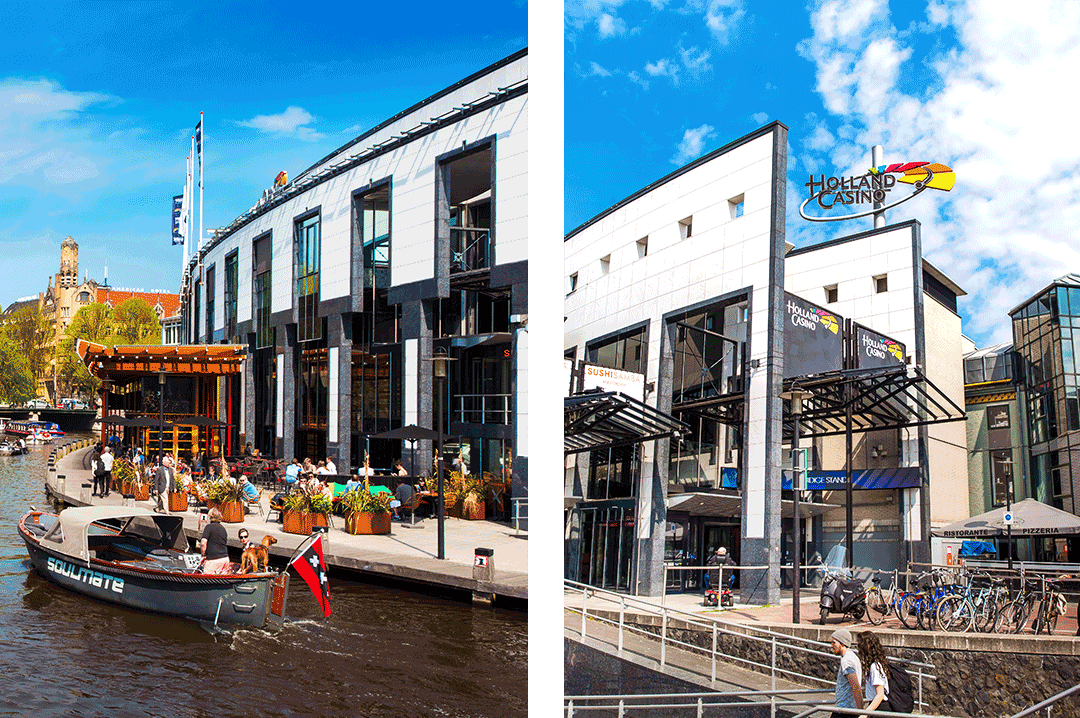 The entry fee to the Holland Casino is just €5, and you'll get a free drink thrown in. Once inside, you can choose from slot machines, roulette, and card games. Experts say that here, unlike in Las Vegas, you can keep your phone on the table during the game (so if you've forgotten how to play Twenty-One, you can always look it up).
Good luck in finding friends and in winnings for all of you!
PortAventura Park, Spain
If you're not just an extrovert but also a dare-devil, then PortAventura is the place for you — the most popular theme park in Europe. The roller-coasters here are no child's play, as can be testified by the Dragon Khan alone — a roller-coaster with eight inversions. Or take Furius Baco, one of the fastest roller-coasters in Europe — in just three seconds your cabin accelerates to 135 km/h!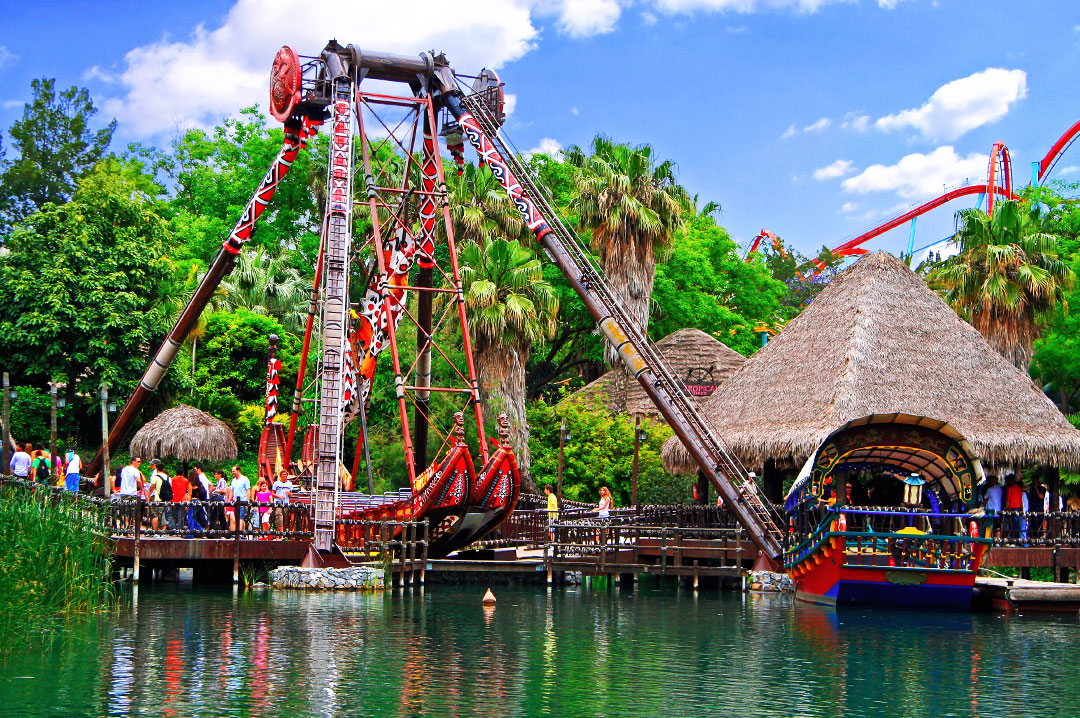 The park is split into thematic zones, including Sesame Street for children, so even a child extrovert will have fun here (actually, absolutely any child will have fun here).
It's not cheap: €57 for a ticket purchased at the park, or €55 if bought online. It's not much of a difference, but it also means you won't be standing in a queue at the ticket office (there will be queues at the attractions themselves, but this is just another excuse for you to make some more friends!)
---
Of course, an extrovert on an uninhabited island will manage to find a talking tortoise and tell it a thousand stories (many of which will be classified with TMI — too much information). However, going to one of the places in our selection guarantees you not only a pleasant company but an unusual experience! As the film Casablanca ends: "I think this is the beginning of a beautiful friendship!"