What you need for your journey
Everyone arriving in the Maldives over 1 year old must provide a negative PCR test certificate for COVID-19 in English in both printed and electronic form. PCR-the test must be done no earlier than 96 hours before the 1st port of embarkation. You can find detailed information on the link.
All non-tourist passengers travelling to Maldives by air (such as residents and returning students) are required to self-isolate for 14 days and register on the Haalubelun portal. These requirements do not apply to tourists. During the 10 day quarantine period, visitors must also get tested for Covid-19 after 5 days and again after 10 days.
Up to
€

500

It turns out that there are very attractive hotels in the Maldives that won't shock you with their prices, yet will pleasantly surprise you with their service. Most rates include breakfast. They also include the most amazing sand, that famous sea and stunning sunsets.
Salt Beach Hotel At Maafushi
From €

370 breakfast included
A beautiful hotel on the waterfront, where several rooms provide an amazing view of palm trees and the ocean. You may also hire a boat or canoe, as well as equipment for watersports, windsurfing and snorkeling. So this is no hotel for sloths!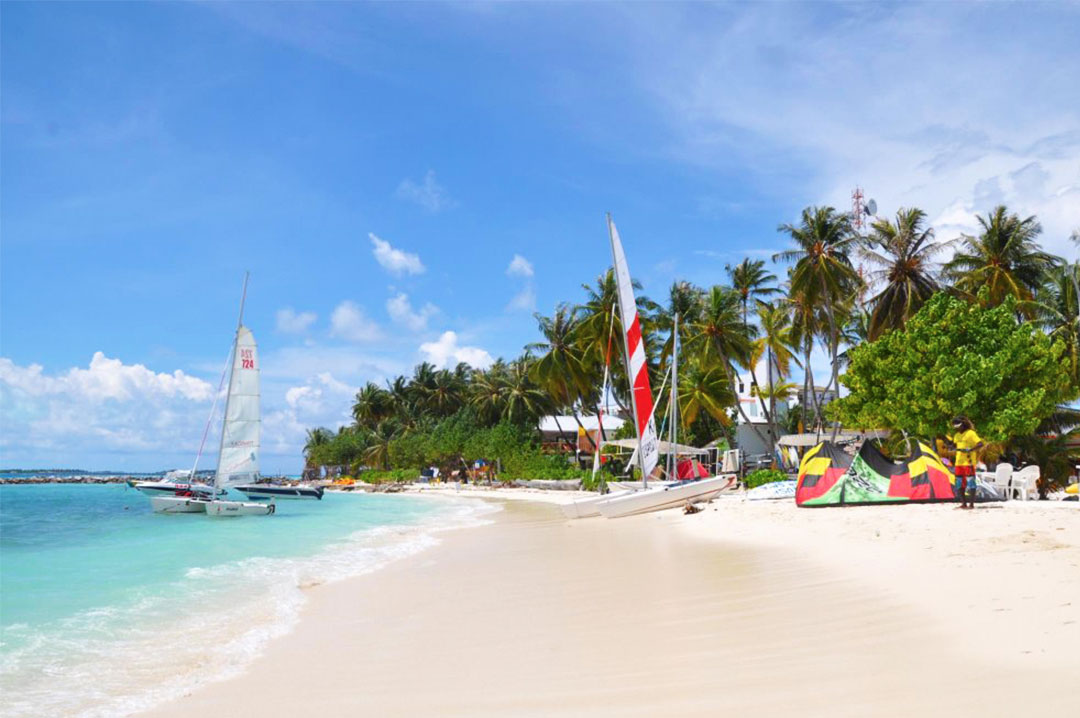 Kaafu Inn Guraidhoo
From €303 breakfast included
A friendly guest-house with a few rooms. The latter are quite basic, but equipped with all essentials. Guests name the owner as the hotel's main virtue, saying he is most kind and jovial. So maybe you'll make a new friend!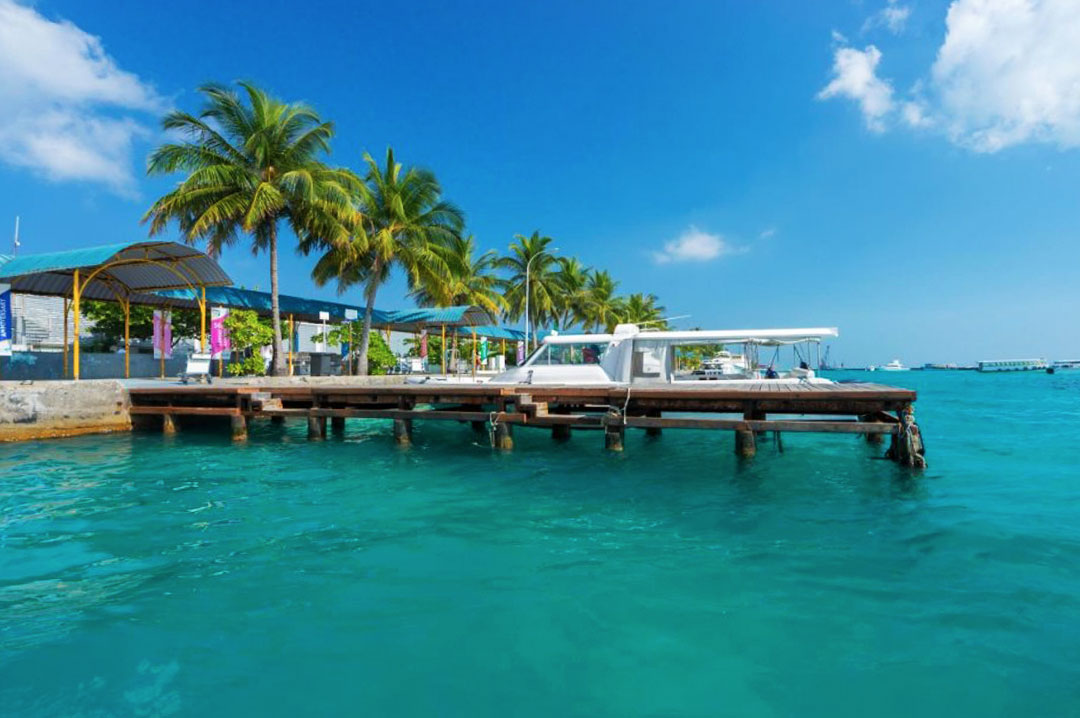 Crystal Sands Beach
From €404 breakfast included
A stylish hotel among the inexpensive options. The interior has been decorated with love for details and the local character. Reviews note that dreamers celebrating their wedding in the Maldives gladly selected this particular hotel.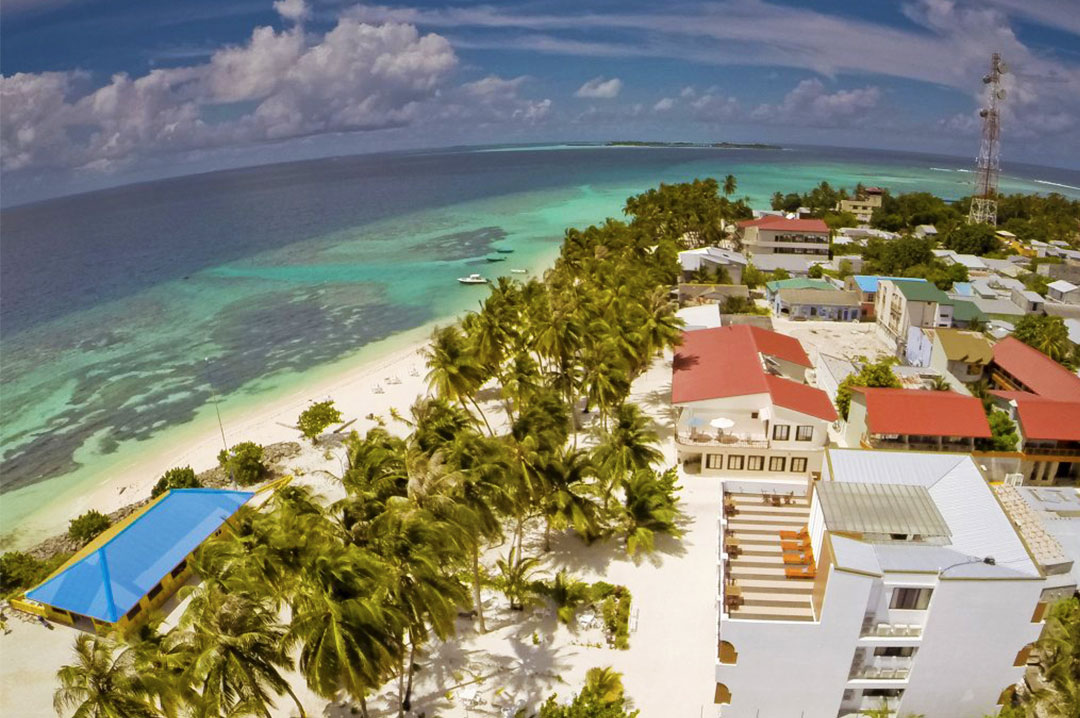 Up to
€

1,000 

If the postcard pictures don't stop bugging you but your wallet begs you to be kind to it, if only a little, then here is our selection of beautiful locations where the postcards are certain to come alive.

Note the additional charges

Make sure to check the final cost of stay. Many hotels make additional charges: the ecological levy, resort tax and transport levy. You can see all additional charges not included in the price immediately before you pay in ZenHotels.
Summer Island Maldives
From €888 breakfast included
The hotel is located very close to the ocean. The rooms' panoramic windows let in the dawn sun and you are guaranteed an ideal view. Another big advantage is that each bungalow is fully detached, meaning that guests can feel they are alone with nature.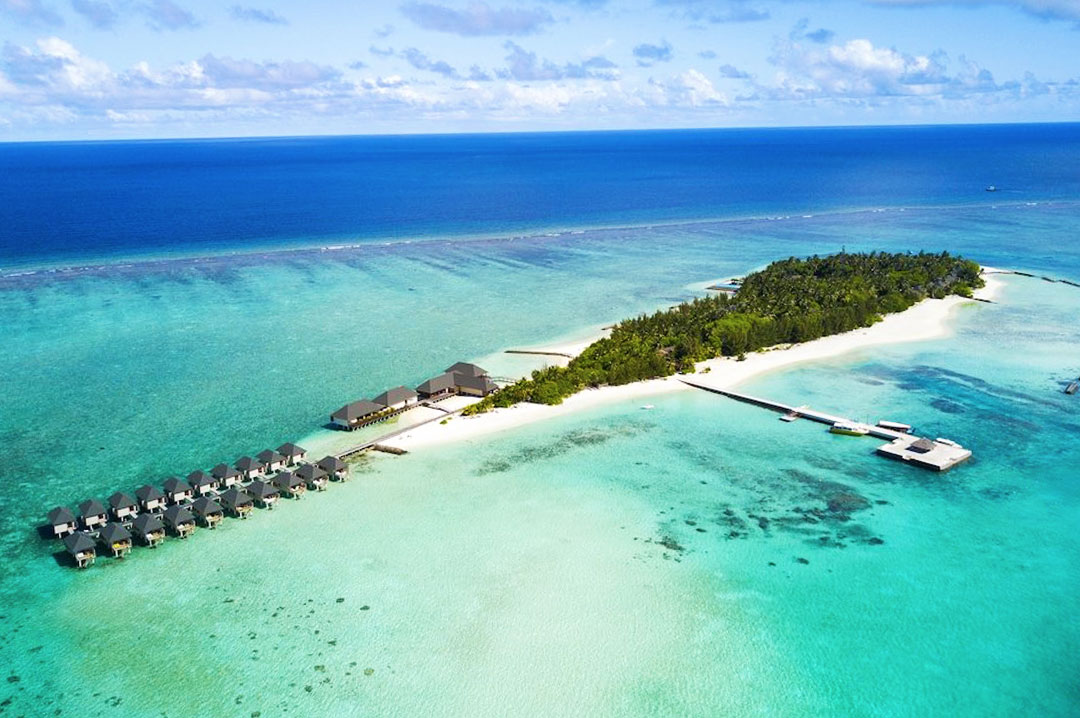 Ellaidhoo Maldives By Cinnamon
From €834 breakfast included
Well-lit rooms decorated with wood, excellent service and your long-awaited peace and quiet. The territory encompasses lots of lounge zones, a swimming pool and restaurants.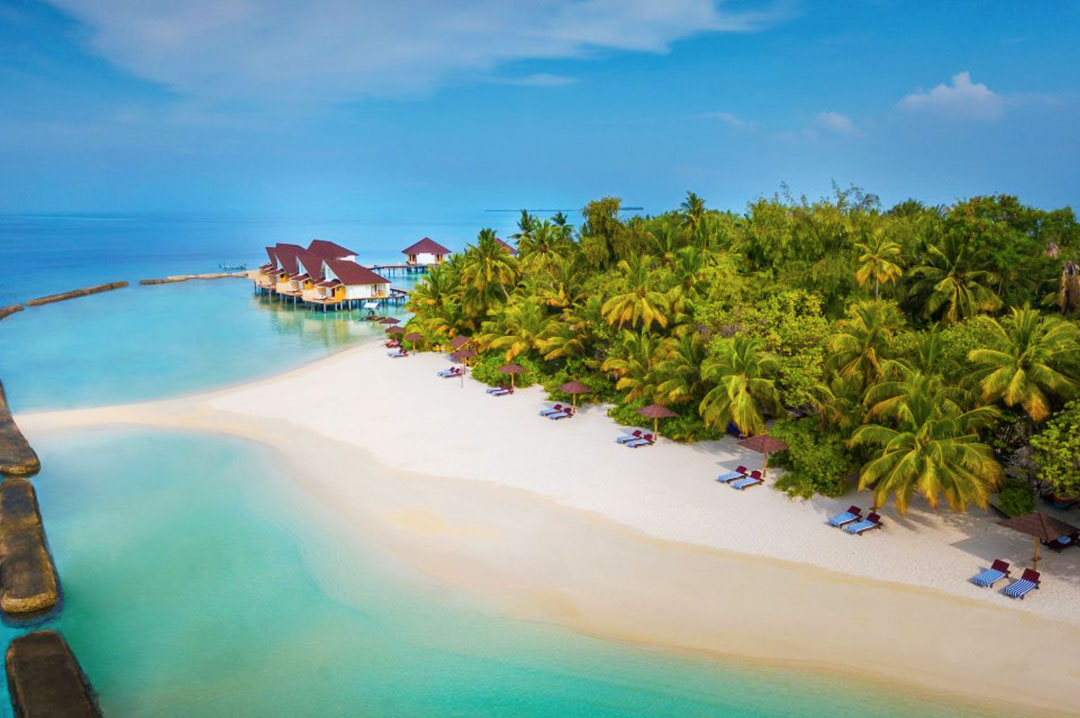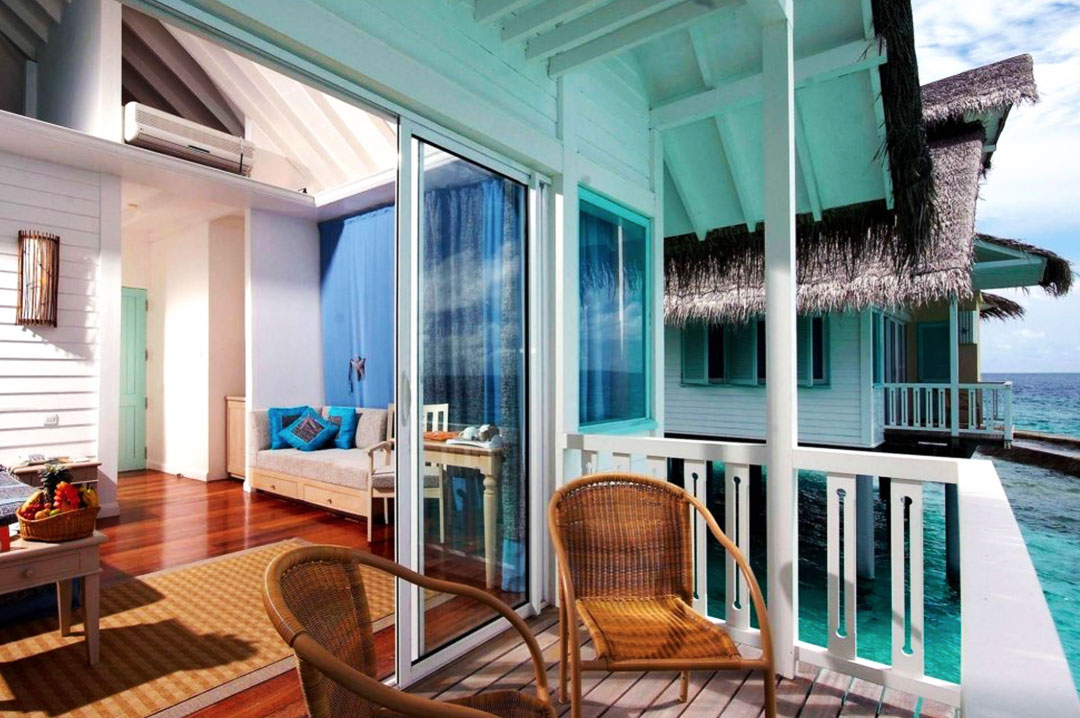 From €1,000 to €1,500 
Cinnamon Hakuraa Huraa Maldives
From €1,000 all inclusive
Cinnamon Hakuraa Huraa is next in the parade of ideal places in the Maldives. It is quite appropriate for a honeymoon and solitude. But if it's fun you're after, wild parties are held in the hotel bars. Fantastic views and a stylish interior are of course included.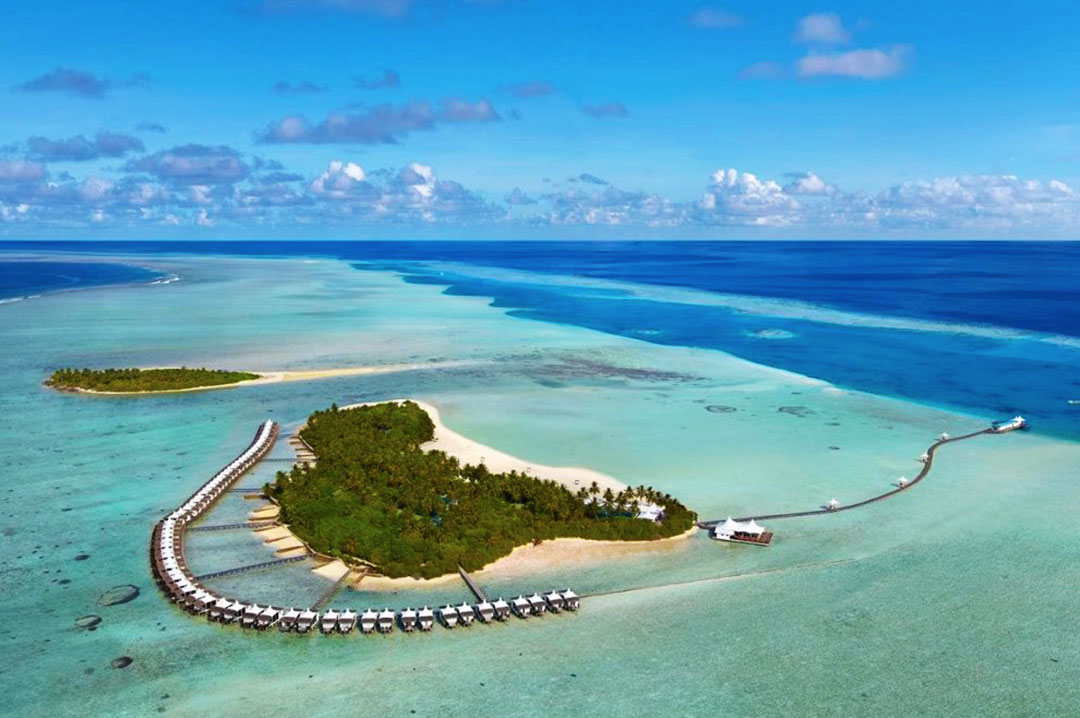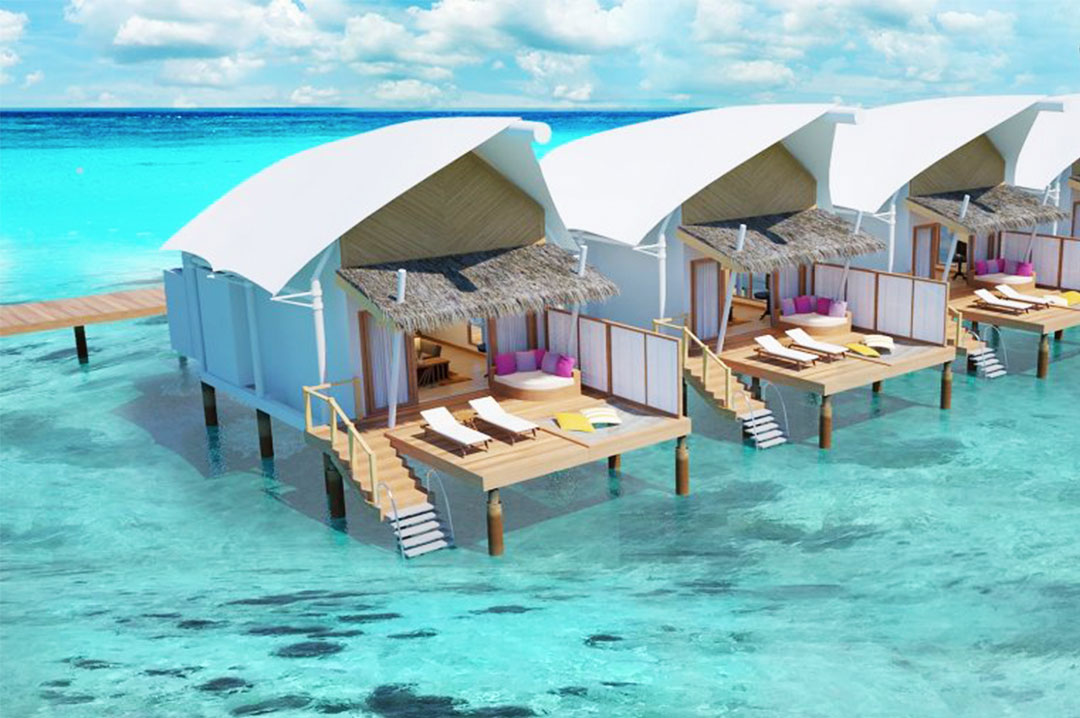 Amaya Kuda Rah
From €1,160 breakfast included
A cozy hotel with its own, 'private' reef, where you can see various fish and other sea dwellers. The territory includes restaurants, a gym and swimming pool, as well as hammocks and swings for those who prefer to lie down with a good book.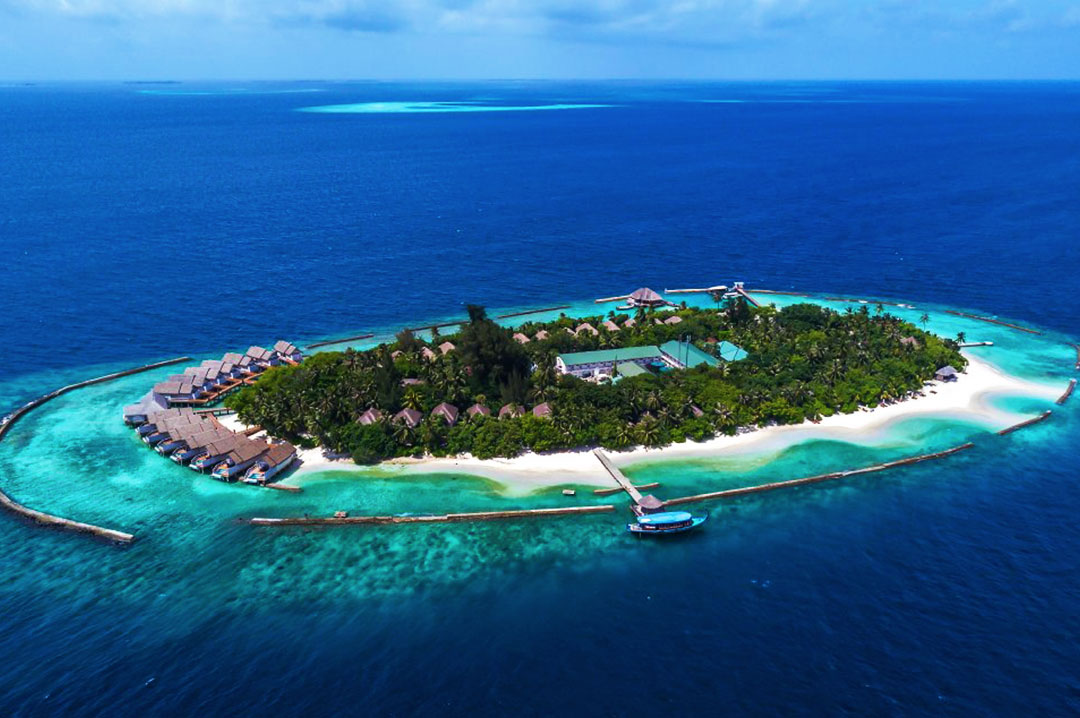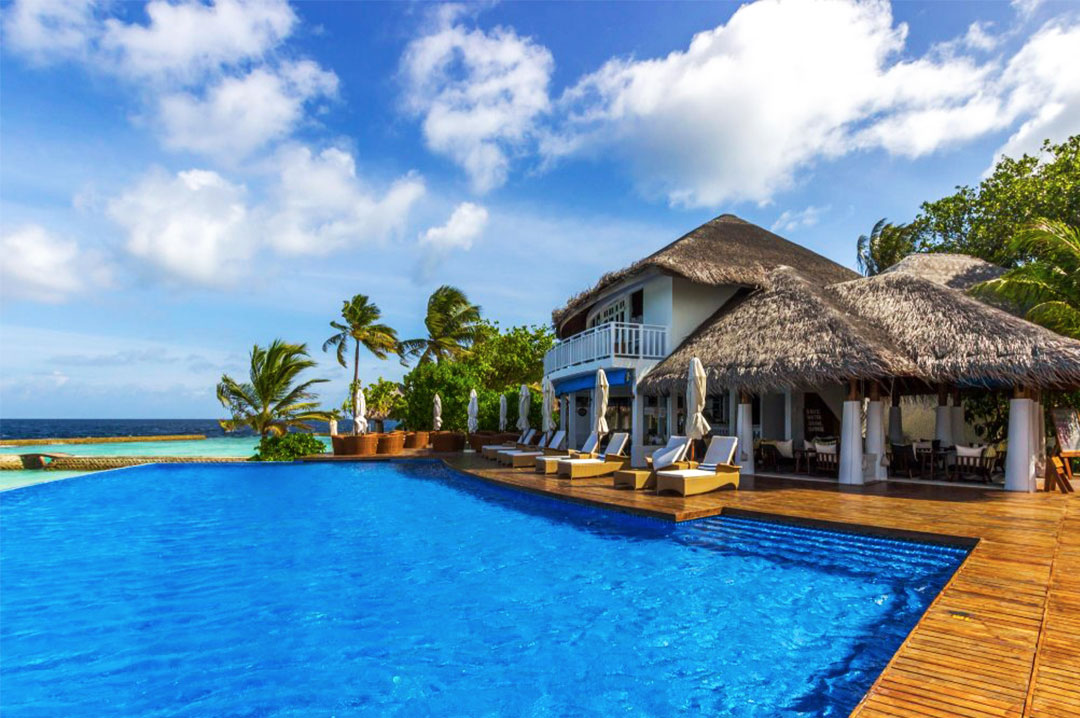 Nika Island Resort
From €1482 breakfast included
Amazing attention to detail in the interior: you could take a million photos, and each would appear to be from different locations. The hotel itself occupies an entire mini-island, which you can walk around in fifteen minutes. Nevertheless, there are several restaurants here, a spa-center, bars, a swimming pool and lots more.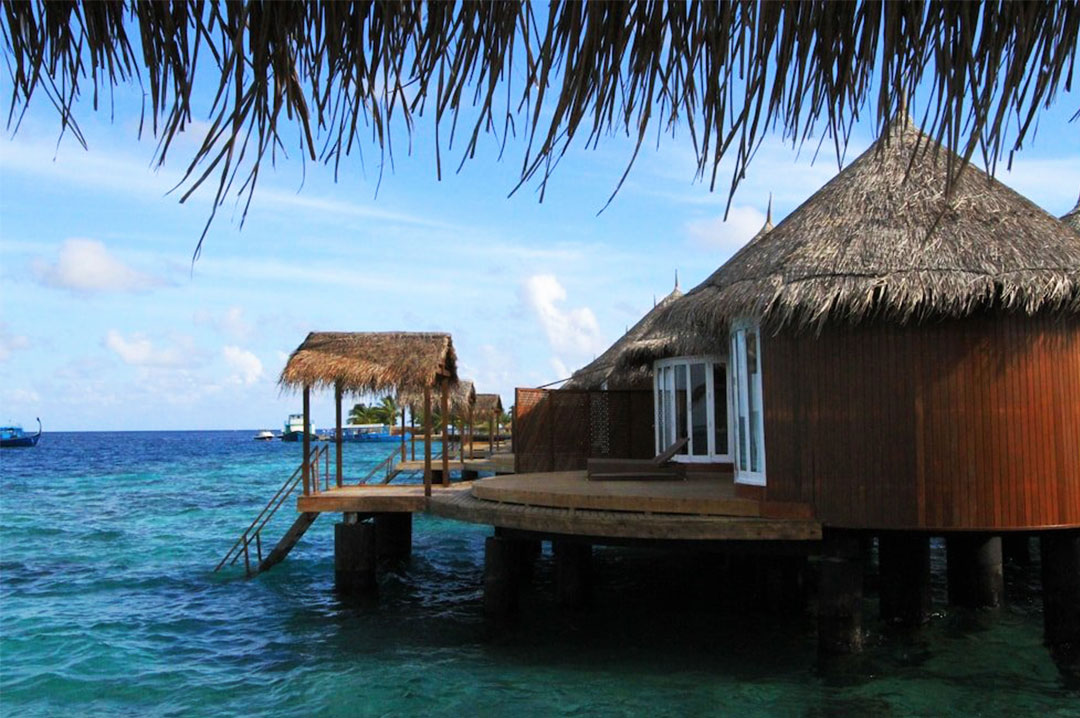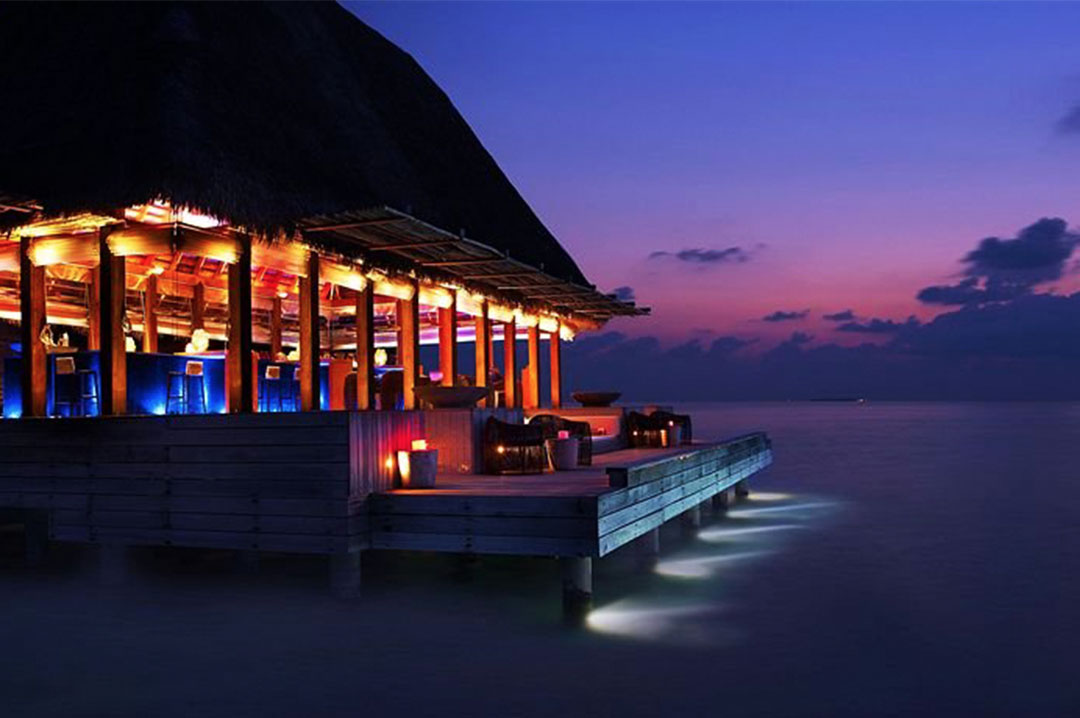 From
€

1,500

Little houses on poles, floating breakfasts, your own personal path to the sea and hundreds of photos for Instagram. So maybe you should go and spend all the money you saved up during lockdown?
Komandoo Island Resort
From €1,768 breakfast included
The hotel is perfect for a family holiday. This beauty is surrounded by two reefs with amazing sea dwellers and even little reef sharks sometimes head there (it's of course safe for you to swim there).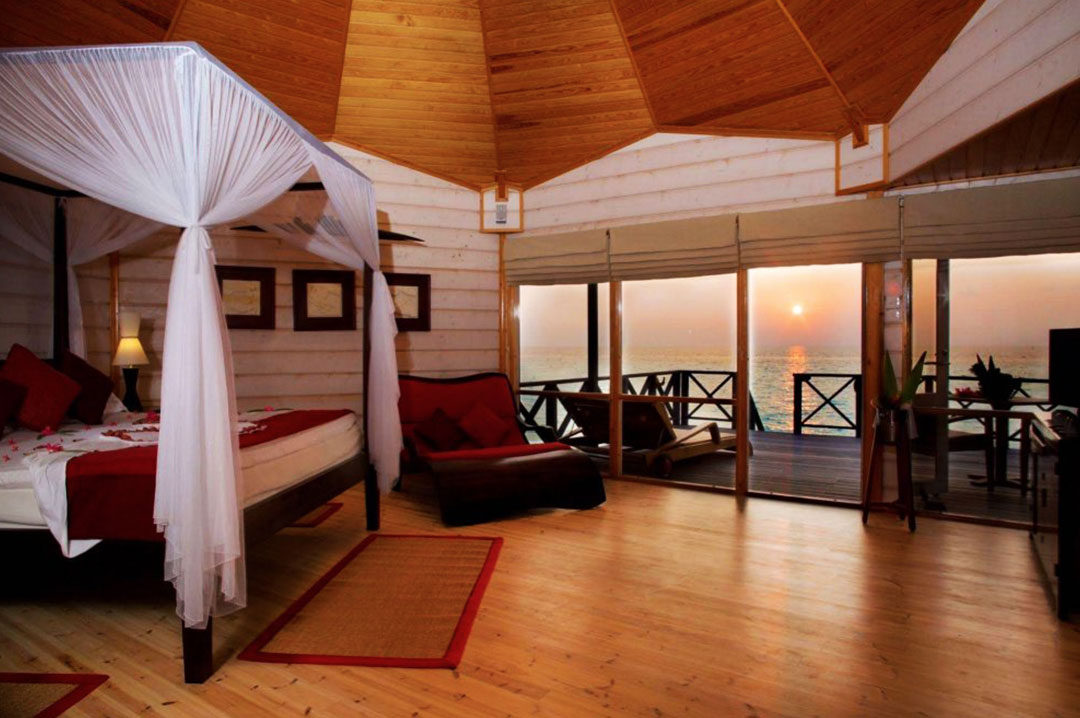 The Sun Siyam Iru Fushi
From €1,843 breakfast included
Apart from the now familiar ideal interiors, bungalows and amazing views, a gastronomic adventure awaits you in this hotel: 11 (!) restaurants with various types of cuisine will surprise you!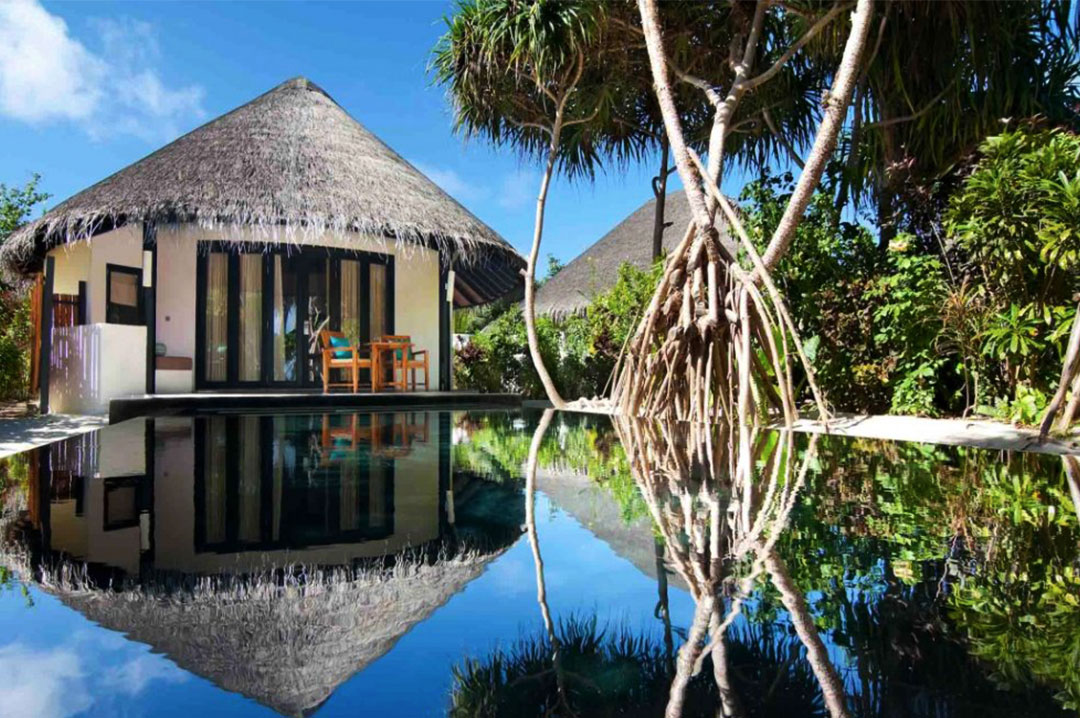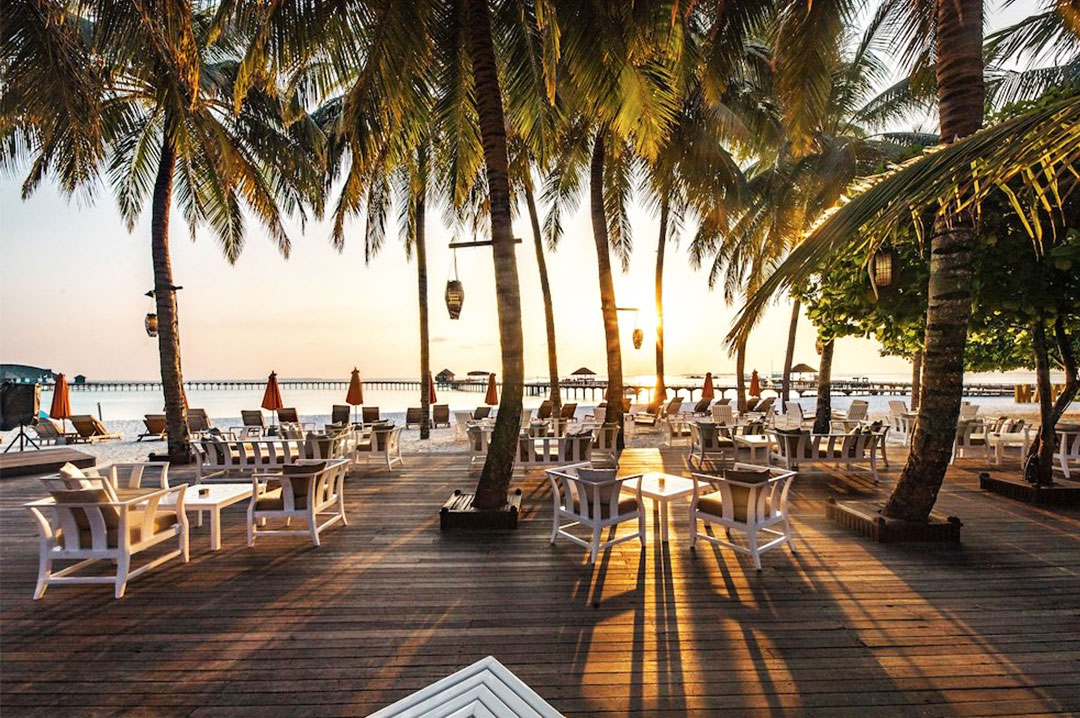 Drift Thelu Veliga Retreat
From €2,905 breakfast included
Another corner of paradise: you will be offered a private beach, snorkeling, fishing, diverse cuisine and lots more. The staff are very friendly towards guests with little children and can provide children's entertainment.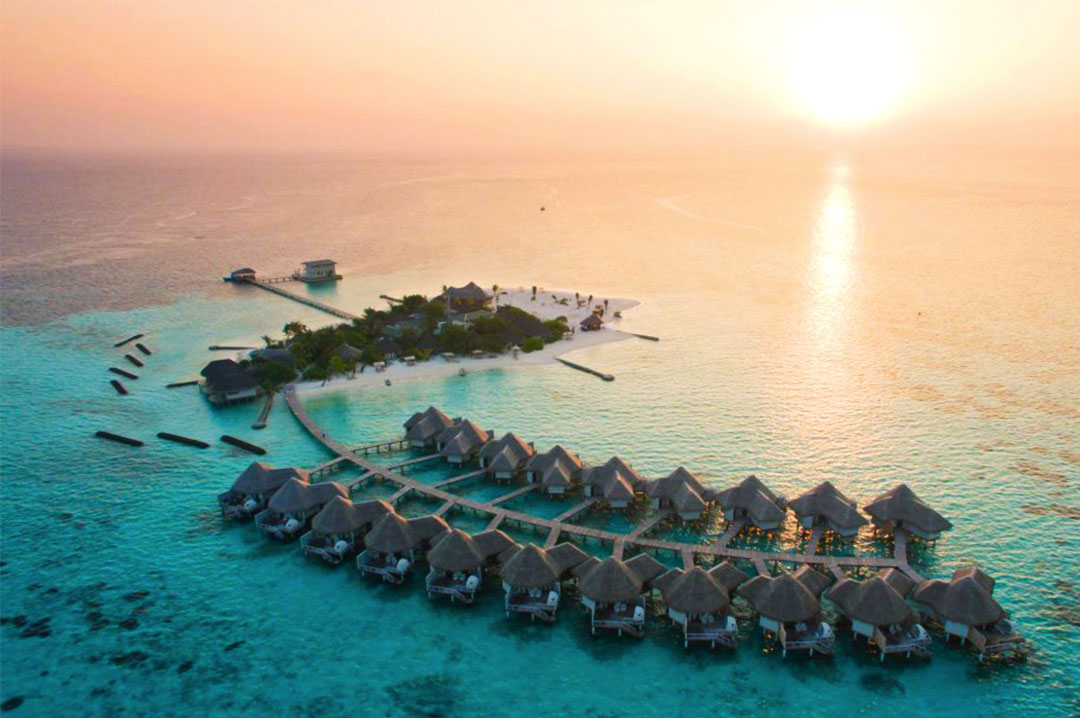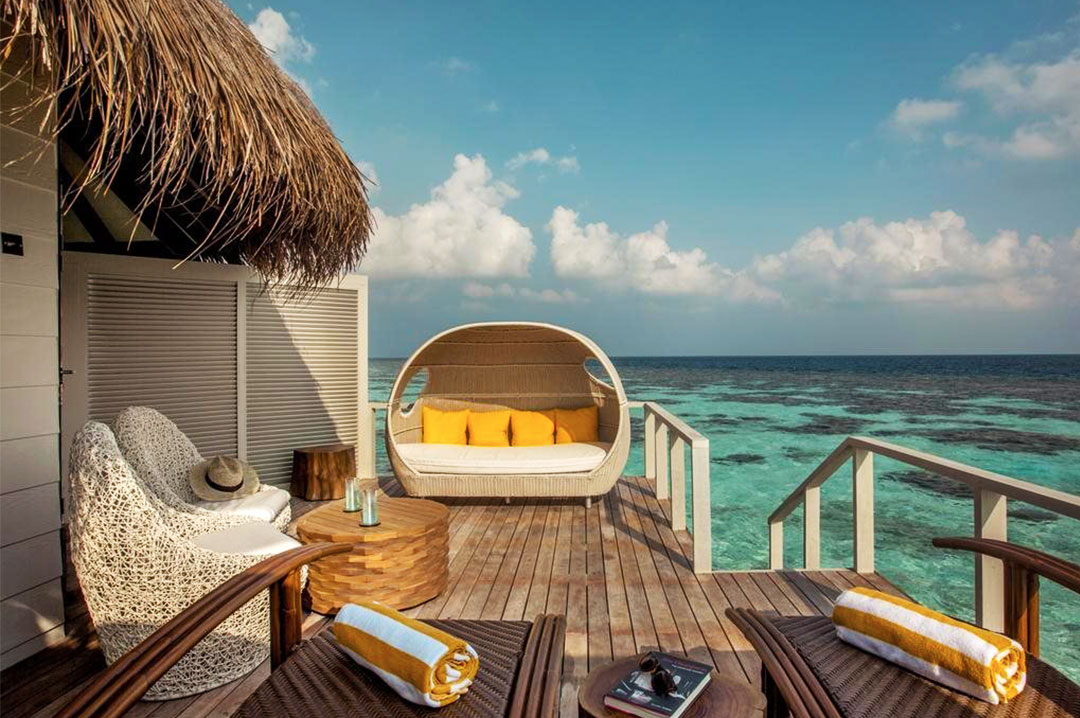 Adaaran Prestige Water Villas
From €4,077 all inclusive
One of the most luxurious holiday options in the Maldives. It's impossible not to fall in love with this five-star hotel at first sight. Massages, spas, fitness clubs, tennis courts and, of course, amazing views from the famous bungalows on poles – you will find all that here.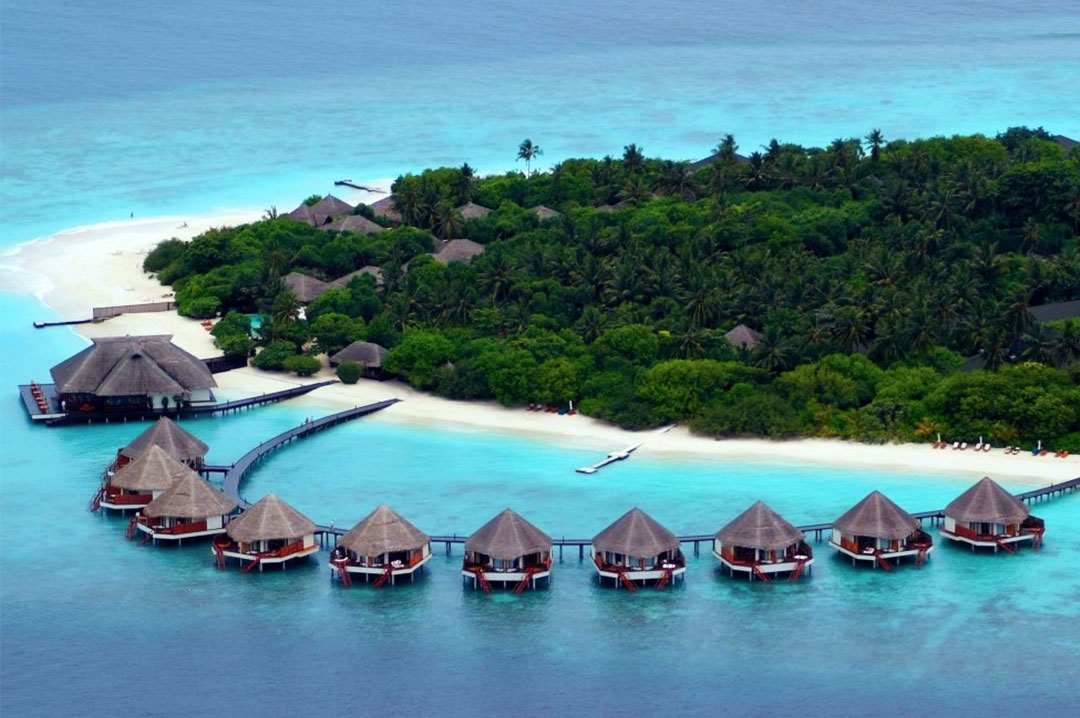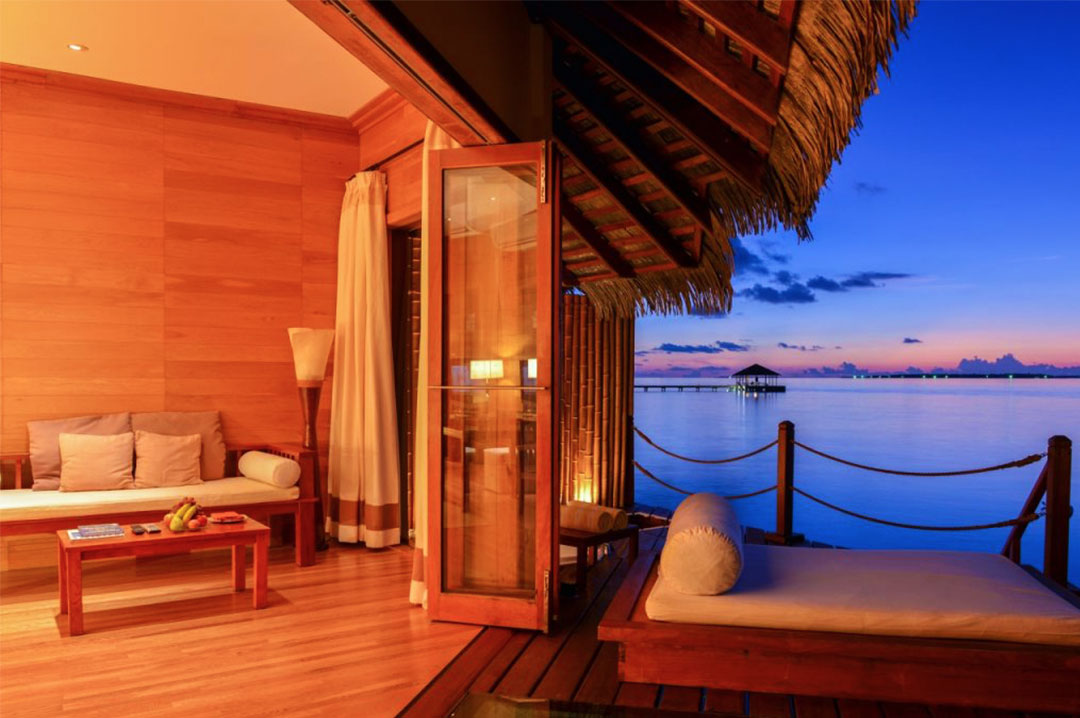 ---
These paradise islands are affordable, so now you can see that the Maldives are not only villas costing a fortune. Here's an amazing paradox: the closed borders enable us to expand our travel horizons and discover countries that we would perhaps not have looked at in other times. So are we going to pack our suitcases and head for paradise?
View other hotels in the Maldives
*All prices are up to date as of 01.03.21