Due to the large number of requests, the time for processing them has significantly increased; therefore, we ask you to cancel orders directly in your online accounts and wait for notifications that the cancellation has been completed with penalties minimized. 
Please note: the instruction is vaild ONLY for bookings with check-in till July 1, 2020. The other bookings are canceled according to the rate cancellation policy.
How to cancel a booking directly
1. Cancel the order in your online account 
If you booked at a refundable rate and the deadline for free cancellation has not passed: cancel the booking in your online account, don't worry about it, and wait for the funds to be returned to your card within the contractual time period.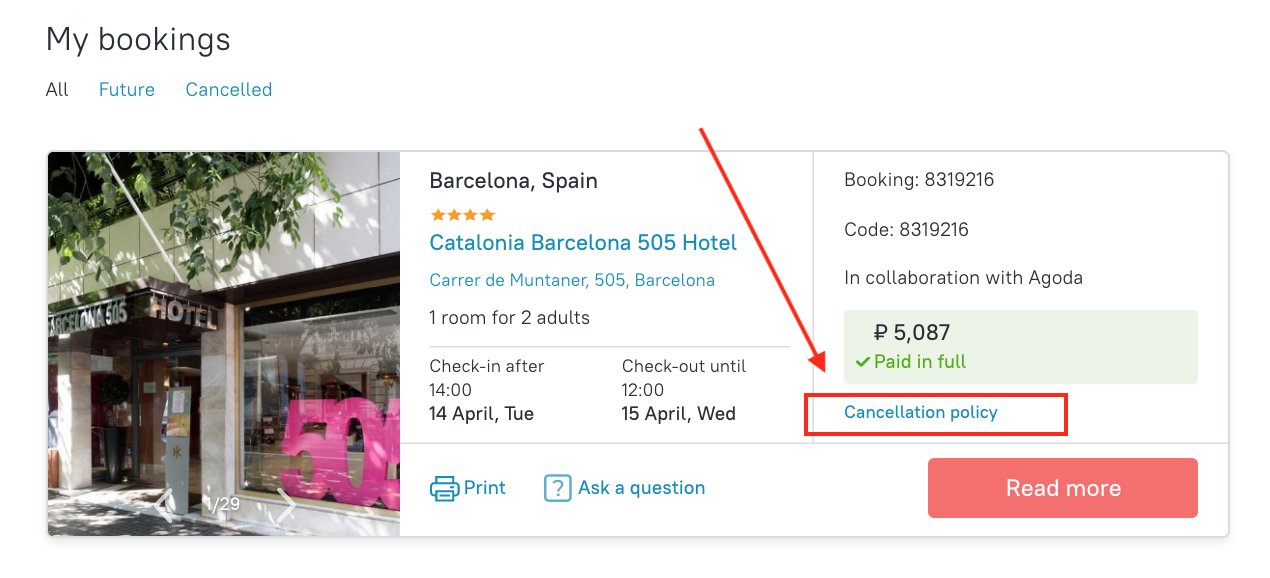 If the bookings are for regions now closed to the epidemiologic situation but were made at a non-refundable rate or the deadline for free cancellation has passed, you should also cancel the booking directly in your online account. We will contact the supplier or hotel and try to minimize the penalties. As soon as we receive a reply, we will inform you of the decision by email. Currently, this takes about one week.
We are asking you to do it this way because the suppliers and hotels process requests to minimize penalties for already canceled bookings as a priority.
About requests
As our company is neither the supplier of hotel inventory nor the hotel owners, we cannot independently make decisions to return funds without the supplier's confirmation and without your cancellation request. 
2. Wait for a letter confirming cancelation
If you have already contacted us or canceled the booking in your online account, we kindly ask you not to call our support service additionally— be assured that your request is being processed, and that we will immediately inform you of the supplier's decision by email. 
Bookings whose check-in dates are in the coming week are processed as a priority. 
If you have any other questions that need to be addressed urgently, please contact us by email [email protected] or phone +35725654148. However, please do not duplicate your requests — this will slow down their processing. 
---
The safety and health of our clients are our top priority, and we are doing everything we can to resolve your requests as quickly as possible.