The origins of Afternoon Tea
Afternoon tea became fashionable in the 19th century, when an English Duchess, observing the traditions of that period, would have her evening meal at around 8 pm. She would get hungry at around 4-5 pm and would drink some tea with some small snacks, initially alone, but would then invite friends to join her. After a while, this became fashionable, and afternoon tea was born.
How to serve the tea
The royal version of afternoon tea dictates that the tea must be loose-leaf and never in a teabag. High-quality black tea, such as Earl Grey, Assam or Darjeeling, is brewed in a teapot and served with milk which is poured sugar separately, and sometimes with a pot of hot water on the side to dilute the tea to taste. Each teacup is accompanied by a small dish for stray tea leaves or to place the used spoon into so as not to stain the snow-white tablecloth.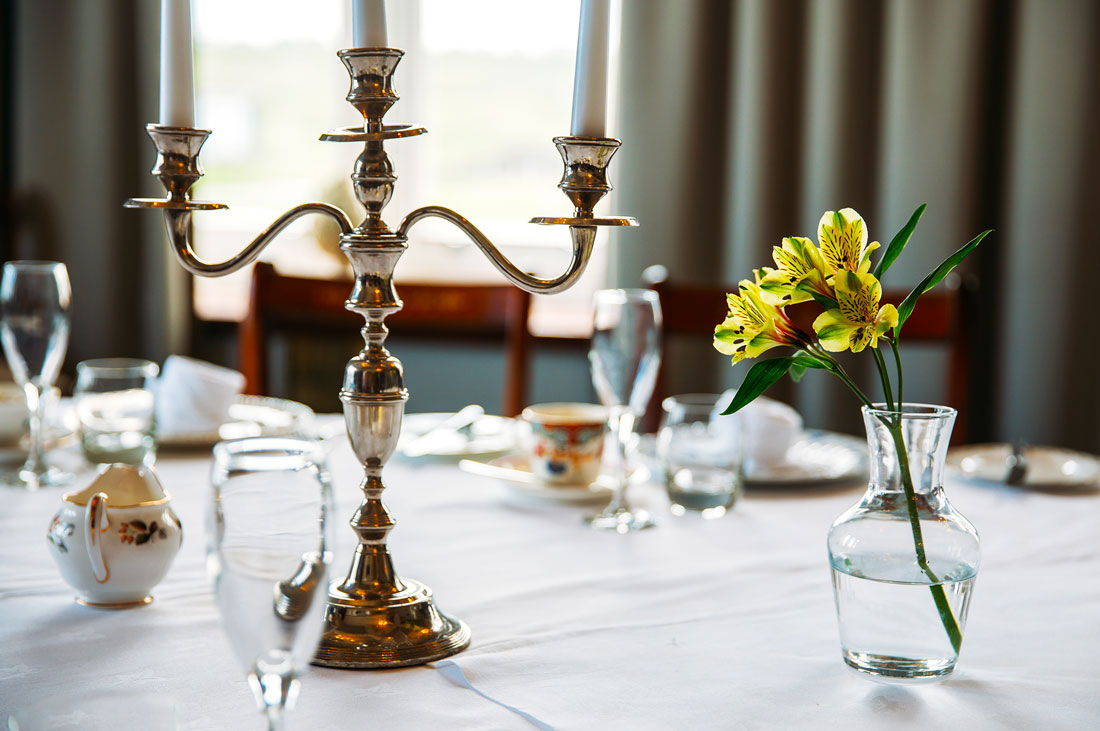 And remember to serve it properly
Etiquette dictates that only one person pours the tea, and that person either nominates him- or herself or is nominated. If this honor befalls you, remember that you pour one cup at a time and pass to the guests before you start pouring the next cup. 
Adding milk or sugar
This is not so straightforward either. Milk should be added after the tea has been poured, never before. It's best to add sugar last, mixing it using an up and down motion (never stirring). After you have finished with all this, the teaspoon is placed horizontally on the accompanying saucer.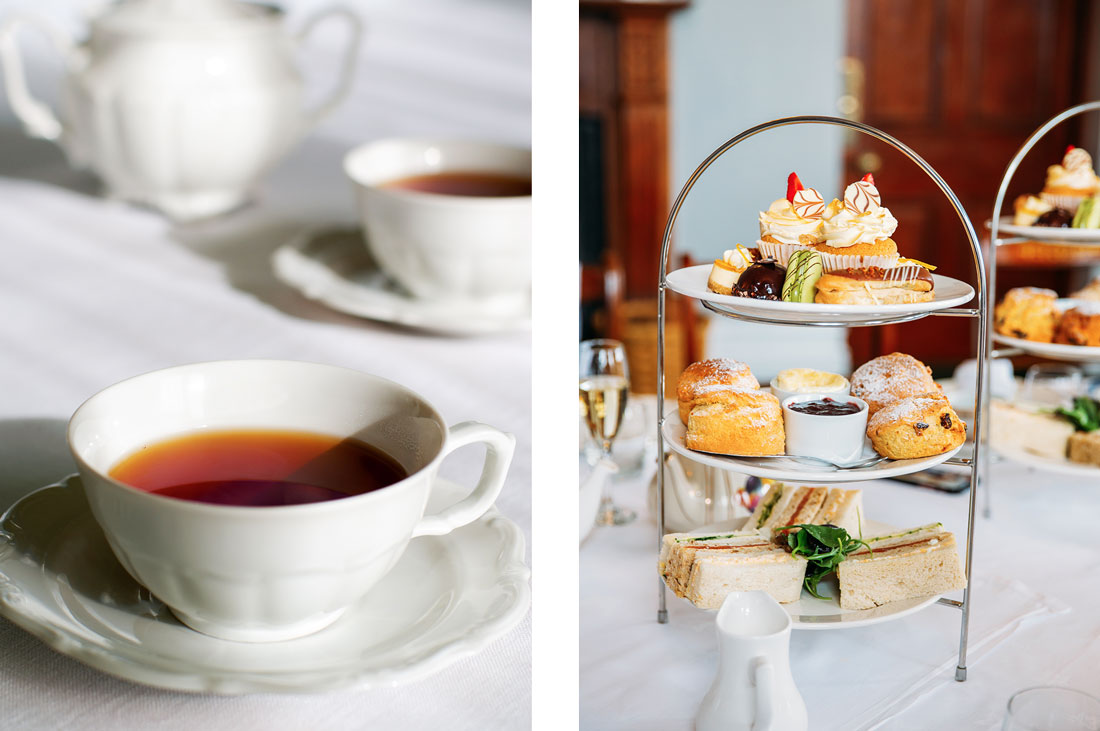 The correct way to drink it
Things are much simpler here. Place your napkin on your knee and take the teacup by the handle, not in the palm of your hand or with your little finger sticking out. In the upper echelons of English high society, it's even forbidden to blow on your tea – you sip it as it cools down, so get ready for the longest and quietest tea drinking session of your life. 
And to eat
Of course, the best thing about afternoon tea is the sandwiches with cucumber and cheese, chicken and prawn and the cakes and scones. The sandwiches come first, followed by everything else. Despite the small portions, you don't eat the sandwiches all at once but take little bites. Scones are served with cream and strawberry jam. You break the scones in half (no knives, please) and then use a knife to smear the first cream and then jam on top. Warning: do not put the two halves back together to try and eat it all at once like a sandwich. You eat each half separately.  
Where to try afternoon tea in London
The Savoy hotel on the banks of the River Thames offers one of the most traditional afternoon teas in the UK. The menu was created by the chef to the royal family, so there is no doubting the authenticity of this experience. It costs around £65.00 per person ($75.70/€68.40), and you can book a table on the restaurant's website.
The Ritz, another five-star hotel, offers an afternoon tea, which is very popular with both tourists and locals alike. Prices start from £58.00 ($68.00/€61.50), and you can book a table here.    
And finally, on our list is Claridge's, which is located in fashionable Mayfair and offers the most instagrammable experience. This particular pleasure will cost you £70.00 each ($82.00/€74.00), and you can book your table here. You spend 1.5 – 2 hours enjoying your tea, and the price includes the tea itself, sandwiches, cakes, and scones.
---
After such an unforgettable feat, enjoy one more cup of tea and then call it a day. Take your napkin from your knee, lay it on the table to the left of the plate, and relax. You've made it through to the end without a hitch.