King's Cross
Best if you want to be close to a public transport hub

Tube station: Kings Cross St Pancras
Taking accommodation close to this major railway station (Kings Cross St Pancras) might sound like an unwise move given that such major transport hubs can be dirty and noisy, and can attract people of dubious character. However, Kings Cross really has proven itself to be the exception to this rule. The attractive station building is surrounded on all sides by interesting venues and attractions such as platform 9¾ of Harry Potter fame, which is to be found on the main station concourse. The strikingly photogenic gothic façade of the Renaissance Hotel St. Pancras and the library containing more books than anywhere else in the world – The British Library – are just next door, 2 minutes' walk away. The location is on top of where 5 tube lines intersect, so it's easy to get to virtually anywhere you want to be.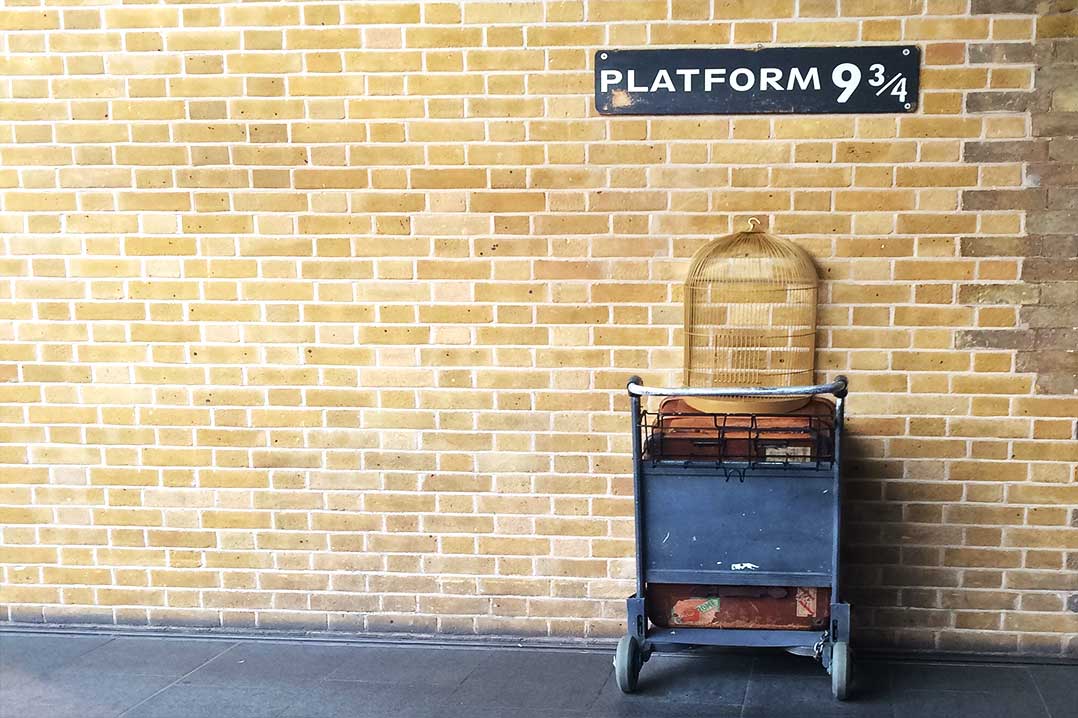 Apart from the tourist sights, the Kings Cross area boasts the trendy shopping and entertainment district of Coal Drops Yard, which opened in 2018. You'll enjoy the nearby fountains which spurt directly out of the ground as well as the Regent's Canal, which cuts right through the heart of London. I'd really recommend having a meal – or at least a cup of coffee – at the minimalist gastropub The Lighterman, with its large windows and views over the canal (the average meal costs approx. £25.00 per person ($32/€29)).
Clerkenwell
When you want to feel like a true Londoner

Tube station: Farringdon
The Clerkenwell area is generally passed over by the majority of visitors to the capital, and yet it is a fantastic way to enjoy the atmosphere of everyday London life as lived by the locals without straying far from the center.
This area is full of small offices and flats in former warehouses. Watch as Clerkenwell's stylish coffee shops fill with office workers in the mornings taking their eagerly anticipated shot of caffeine before work. Throughout the day, trendy boutiques, hair salons and co-working venues seethe with life until evening, when the younger workers head for their favorite gastropubs or indie bars for a couple of after-work drinks.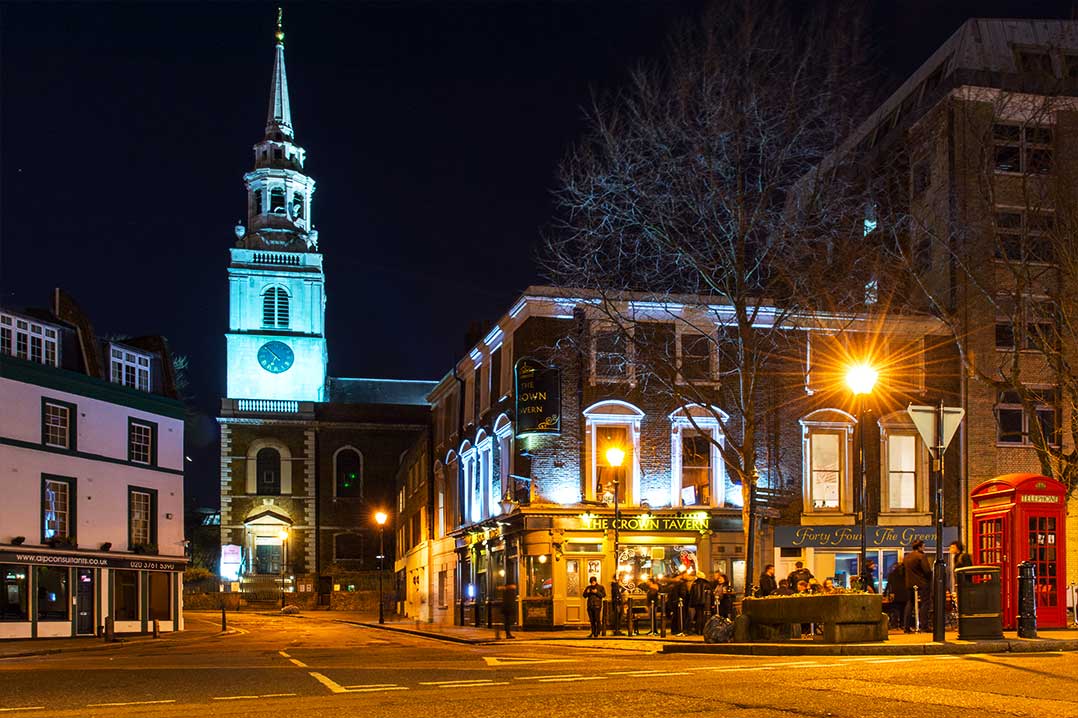 Why not go for a pint of the local beer at the popular Eagle pub (£4-£5 a pint, $5-$6.50, €4.60-€5.80) and take a walk up to Exmouth Market with its cool restaurants and bars hidden from the prying eyes of regular tourists? You'll find some of the best pizza in London here at Santore, an authentic Italian restaurant (around £10, $13, €11.50).          
Shoreditch
For trendy folk

Tube station: Liverpool St, Overground station: Shoreditch High St
This used to be a Mecca for artists and hipsters but now attracts a more laid back crowd of affluent youngsters, where the property has been snapped up by bankers and children of the rich and famous eager to be at the center of all that is fashionable. As expected – no, dictated – by the area, here even the fussiest of Instagrammers will find everything they need to keep them happy – street art on every corner, trendy cafés at democratic prices and with distressed interiors, covered and open-air food markets, art studios and trendy nightclubs.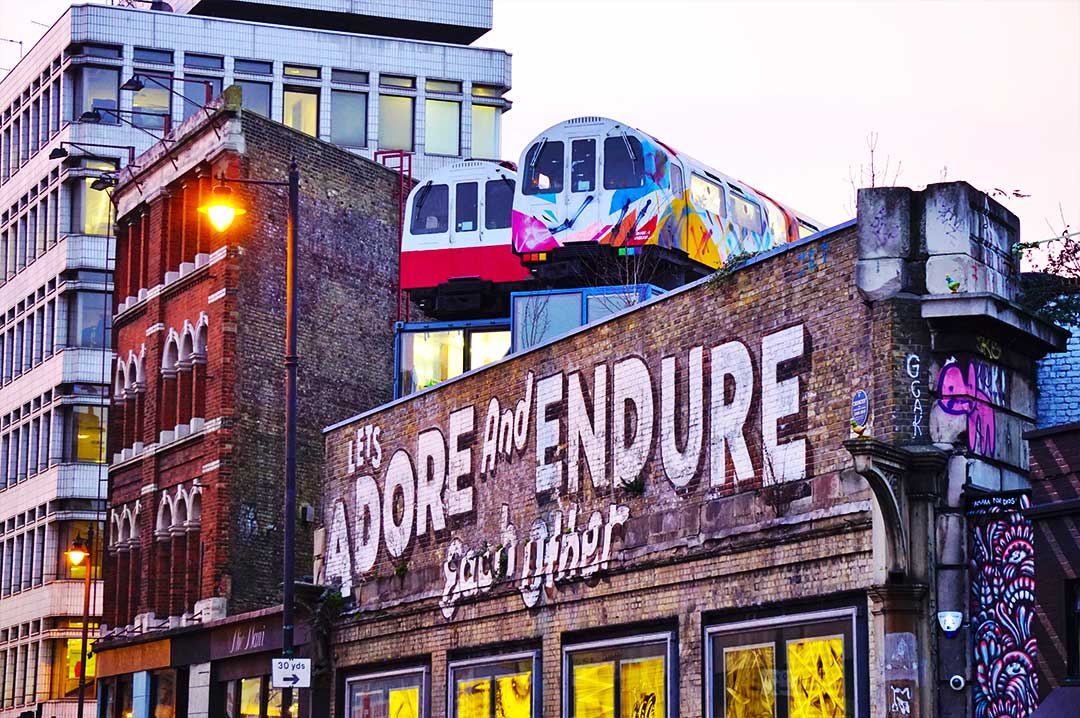 The famous Brick Lane market is in this neighborhood, where you can buy watches, browse in antique shops and enjoy the street food. Music lovers will enjoy Rough Trade East with its large selection of vinyl records, posters, and other musical souvenirs. If you get a chance you should try to get to one of their free weekly evening events when they headline well-known indie bands in the shop itself.
And if you're looking for a bit of action, then you're right near East London's top night club, Cargo, a venue with a great atmosphere located in a former railway station. Entry costs £20 ($26, €23). You could also try the Queen of Hoxton, a club-cum-bar with a roof garden and barbecue offering free entry during the week and costing £5-£7 ($9/€8) on Fridays and Saturdays.
Hampstead
For a taste of real England

Tube station: Hampstead, Overground station: Hampstead Heath
The unhurried atmosphere in Hampstead is more akin to what you'd find in the English countryside, reminding you of how people live outside the big cities. It's a well-to-do area, particularly favored by well-known scientists, artists, and even Arab sheikhs. This is where you will find some of the capital's most expensive and luxurious property. Many famous stars live here, like Sting, the film producer Ridley Scott and the Beatle's drummer Ringo Starr.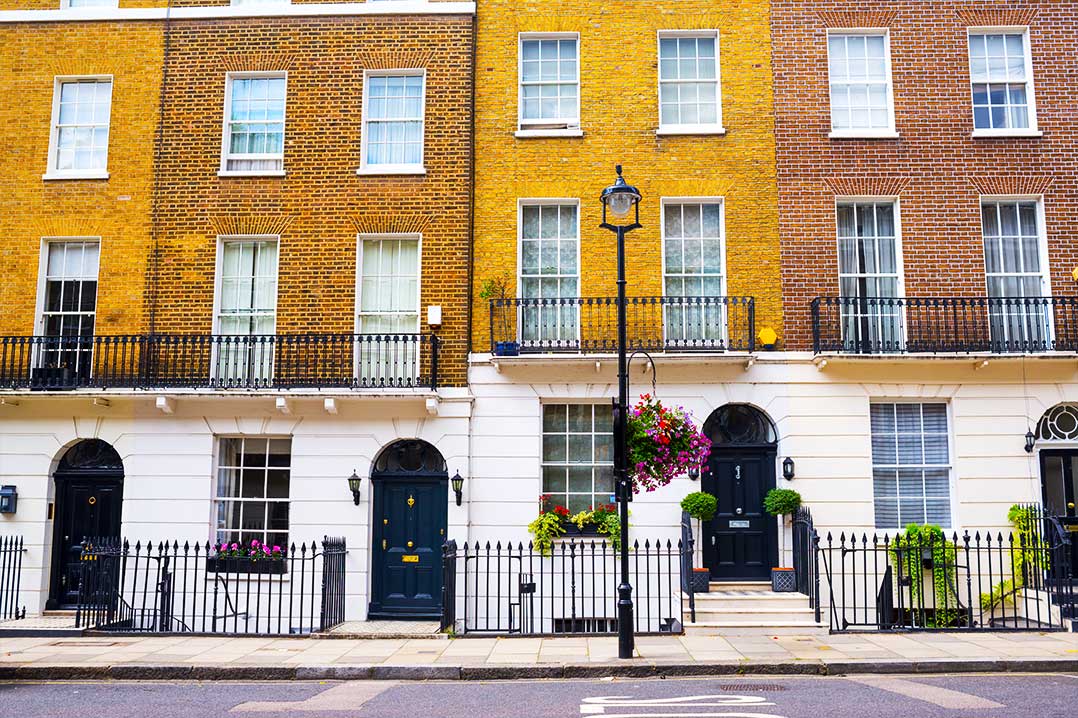 The huge area of parkland known as Hampstead Heath is located here, at the center of which is the 17th century stately home Kenwood House. The interior of the property has been extensively restored and you can explore its art collection free of charge. You can also swim in the nearby ponds and then head for Parliament Hill with its panoramic views over London.
If you are looking for something tasty to eat then head for Hampstead Village, a collection of narrow streets full of cafés and restaurants. If you like traditional English pubs then I suggest you try the beer garden at The Spaniards Inn and order their famous Sunday roast for £19 ($24/€22).  
It's easy to get by tube from Hampstead to Camden Market, Hyde Park, the British Museum, the London Eye and Big Ben, all within 10-30 minutes' journey time at the most.
Public Transport
The London Underground covers 9 zones. You can also get around using the above ground system – in fact, it's much cheaper to use public transport if you choose only to use buses, where one journey costs £1.50 ($2.00/€1.75) or you can pay £4.50 ($5.80/€5.20) for the day, regardless of how many journeys you make. You can buy weekly or monthly passes for all types of transport – or simply top up your Oyster card with the required amount. See here for more details.
Marylebone
City centre living

Tube stations: Marylebone or Baker Street
This is an ideal area for people who want to explore London on foot thanks to its location close to popular attractions such as Oxford Street, Madame Tussauds, Sherlock Holmes Museum, Regents Park – the home of London Zoo – and nearby Primrose Hill (which boasts a spectacular view over London and the City), but you still have to use public transport to get to such fantastic sights as Big Ben or the Tower of London.
Its central location can really make life a lot easier for visitors, for instance, to get to Heathrow Airport takes only 15 minutes by express train from Paddington station (a return ticket costs £37 ($48/€43), which is located close to Baker Street. You can easily walk to the shopping meccas of Oxford Street and Regent Street within 15 minutes.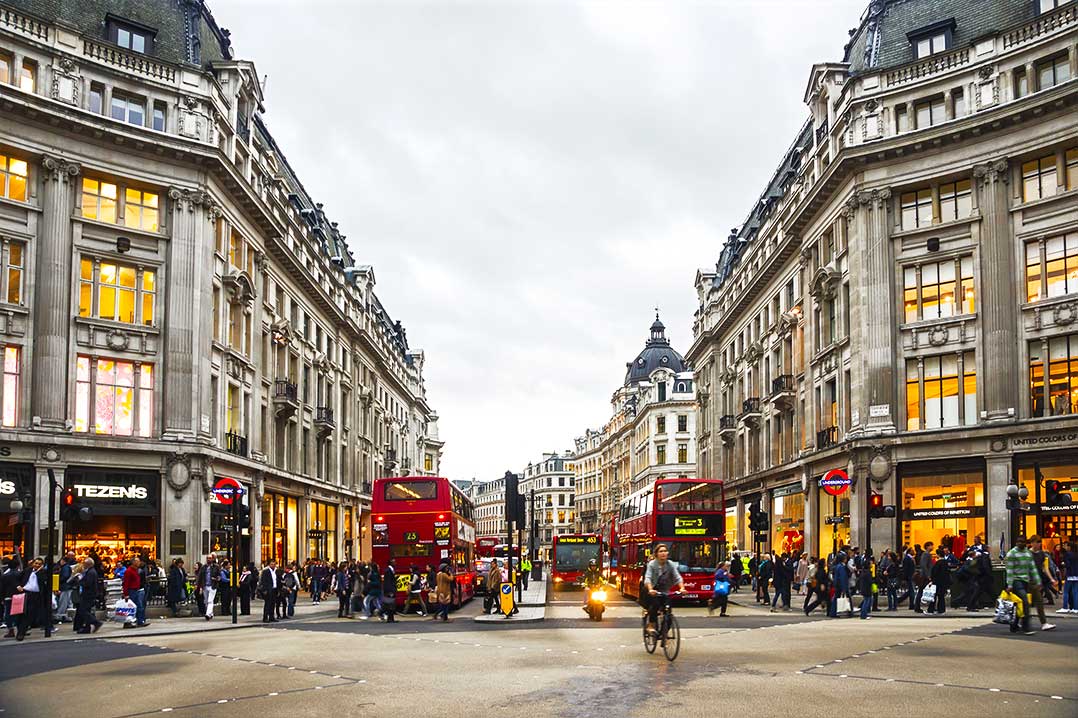 This area also boasts a lot of typically British architecture. The narrow streets are lined with Georgian houses – including Hertford House, a major central London attraction and home to the famous Wallace art collection, which is free to visit.
Marylebone High St, right in the middle of this neighborhood, abounds with small designer boutiques, original restaurants, traditional English pubs and reasonably priced supermarkets such as Tesco and Waitrose. I recommend you visit the two-stored bookshop Daunt Books, with its early 20th century interior décor. You should take breakfast at Providores, famous for its unusual culinary creations such as spicy chorizo sausage with puréed sweet potato and fried eggs for £12 ($15.40/€13.90).
Where not to stay
A British friend of mine sometimes jokes that, in some parts of London which used to be considered dodgy, you're more likely to choke on a falafel than you are to be the victim of a crime. Having said that, and regardless of how safe the city generally is, I would not recommend staying in Whitechapel, Vauxhall (few cafés, restaurants or supermarkets and noisy) or in central Camden (an extremely busy place attracting a lot of tourists – sometimes it's just so packed you can hardly move and it has a very lively night life). Having said that, London is an expensive place, so if you were able to find accommodation at a decent price in any of these places, don't hesitate to take it; finding anything under £120 ($150/€140) a night in London is a steal.