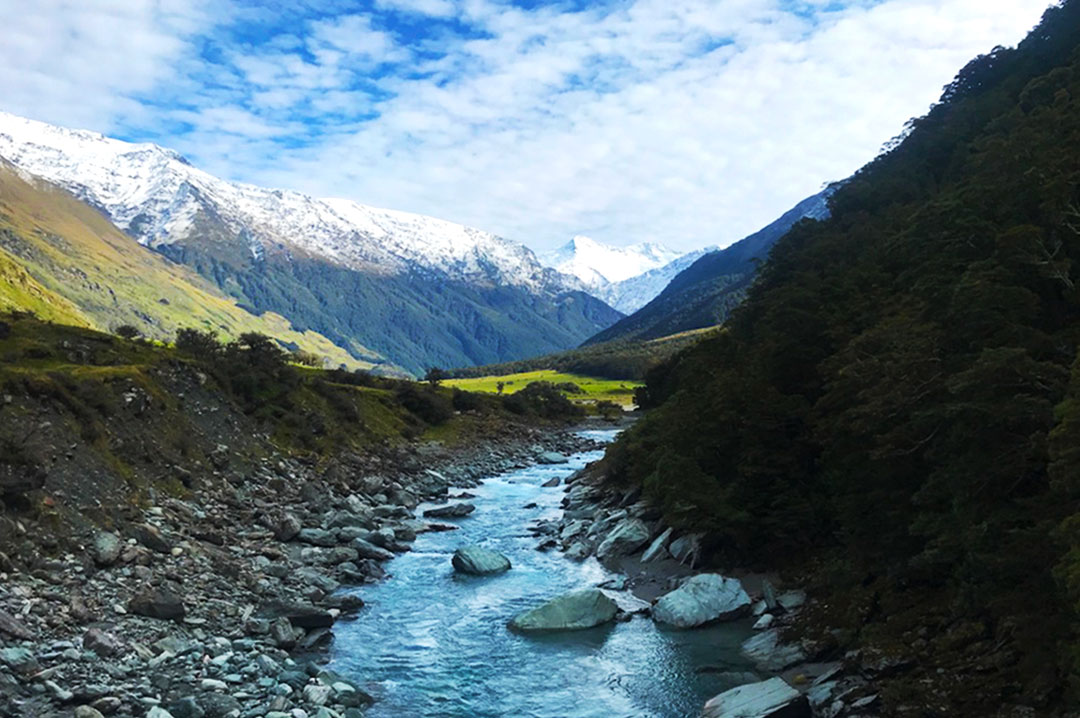 Over the course of three weeks, we traveled 3,500 kilometers by car across both islands from north to south. We have enough stories to last a lifetime. We were attacked by kea parrots, we climbed into caves with fireflies, and were urgently evacuated from a fjord. We saw the sunrise while sitting in hot springs we dug out on the beach, and we spent a night at a real farmer's place. At one point I could no longer comprehend what I admired more: the unbelievable nature, the way New Zealanders protect it, or the people themselves—sociable, simple, and friendly.
When to go
The seasons in New Zealand are the opposite of ours. When it's winter in Europe, it's summer in the country of the kiwi—and this is the most popular time to visit. The second wave of tourists arrives in June-July when the ski season starts. There are fewer travelers and prices are lower throughout the rest of the year.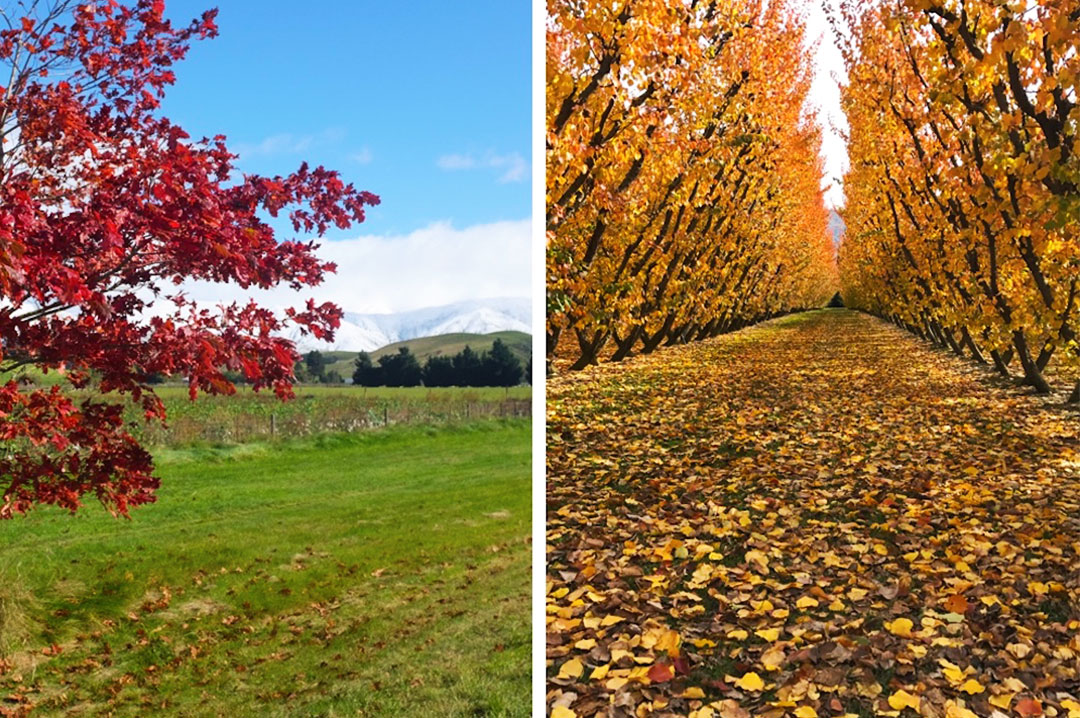 I arrived in April, and it was the height of autumn. At the warmest destination on our route, for example, in Auckland on the North Island, it was +25 degrees Celsius and very sunny. At the coldest spot—at the foot of Mount Cook on the South Island—the temperature was slightly below 0 degrees Celsius, and it was snowing. On the North Island, I was diving into the ocean in a swimsuit, whereas on the South Island we got covered with snow on a mountain pass. A couple of days later, we rode bicycles along the coast of Queenstown that was red and yellow due to the autumn leaves. I saw three seasons, so I had absolutely no regrets about choosing April for my trip.
How to fly there
It's better to buy airplane tickets ahead of time. The following airlines fly from Europe to Auckland (with connecting flights): Qatar Airways flies to Auckland via Doha; China Eastern flies via Beijing and Pudong; China Southern flies via Guangzhou; Swiss International Air Lines and Lufthansa fly via Singapore; Emirates flies via Dubai and Denpasar; and Qantas Airways flies via Singapore and Sydney. You'll also come across other options—it all depends on where you're flying from. Be prepared to pay about $1,000 for a round-trip. I found the best budget options along the following route: Berlin—London—Singapore—Sydney—Auckland (Qantas); taking transfers into account, get ready to spend about 32.5 hours traveling (and this is one way).
How to travel around
If you want to see as much of the country as possible, rent a car. It's easy to move from A to B by car, breaking up your trips with 3-4 hour treks in beautiful places.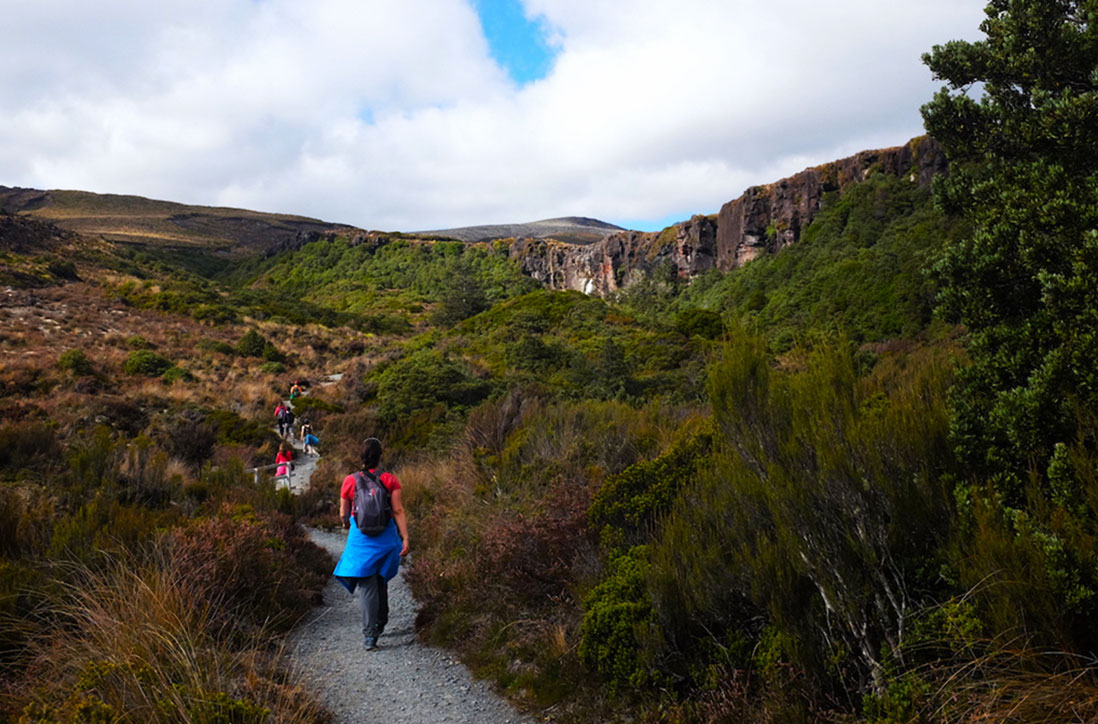 On average, it costs $35 per day to rent a car for two people; a minivan for eight people costs $84. Instead of a regular car, you can rent a motorhome—a real home on wheels. But it certainly costs more, from $105 per day for two-person accommodation. It's best to book a vehicle for half a year in advance.
If you plan on visiting both islands, you'll have to take a ferry across Cook Strait. You'll most likely begin exploring the country from the North Island and then move south. You can leave your car in Wellington, take a ferry to the South Island, and rent a new car in Picton. Ferry tickets are also purchased in advance, and it costs about $37 to go one way.
Where to stay
Travelers who fly to the end of the earth to hike and trek rarely choose to stay at five-star hotels. You can't just set up a tent wherever you want to because you'll receive a fine. However, the campgrounds in New Zealand are very well developed: they have areas where you can drive up with your car, settle into a tent or cottage, and use the common facilities—kitchen, showers, toilet, and laundry. Generally speaking, in the kitchen, besides water and a stove, there's also all the necessary dishes for cooking, and sometimes even pleasant trifles such as a toaster and jars of spices for common use.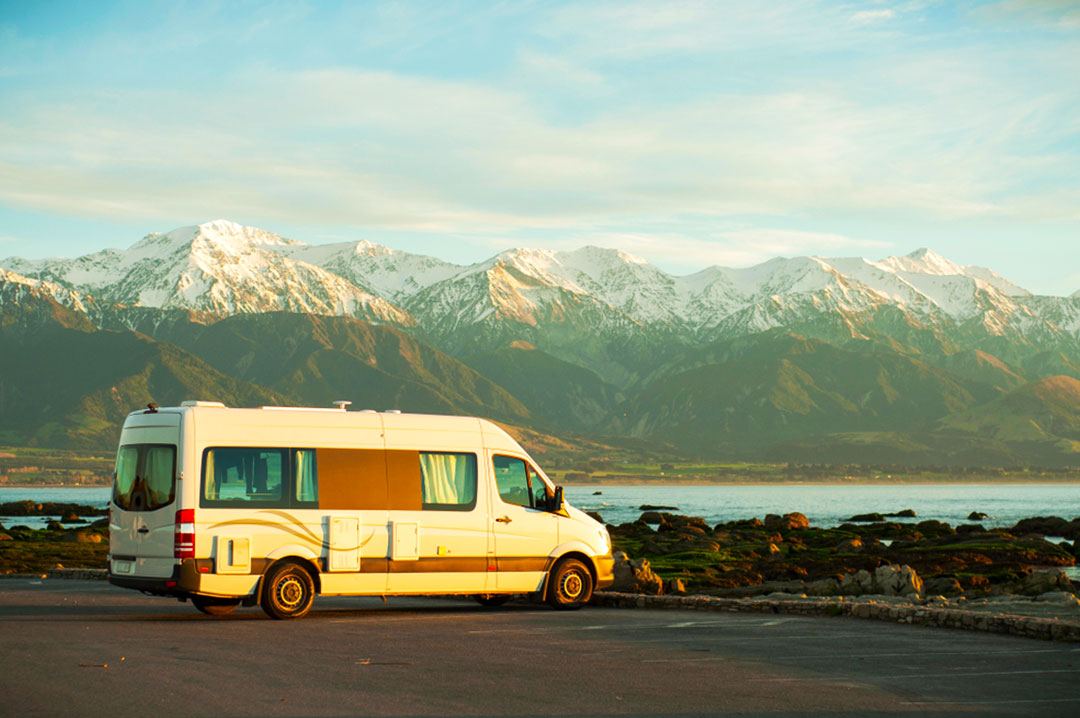 Campgrounds are very convenient when your route requires you to constantly move around: you spend the night, have breakfast, load your belongings back into your car, and travel on to the next attraction on your list. It's best to reserve and pay for your accommodation 5-6 months before your trip, especially if you're going in the high season.
New Zealand is not Australia, and there are no poisonous spiders or snakes here so you can safely fall asleep in a tent. There may be some small sandflies, but they don't live in all areas of New Zealand. While traveling on both islands, we only encountered sandflies once.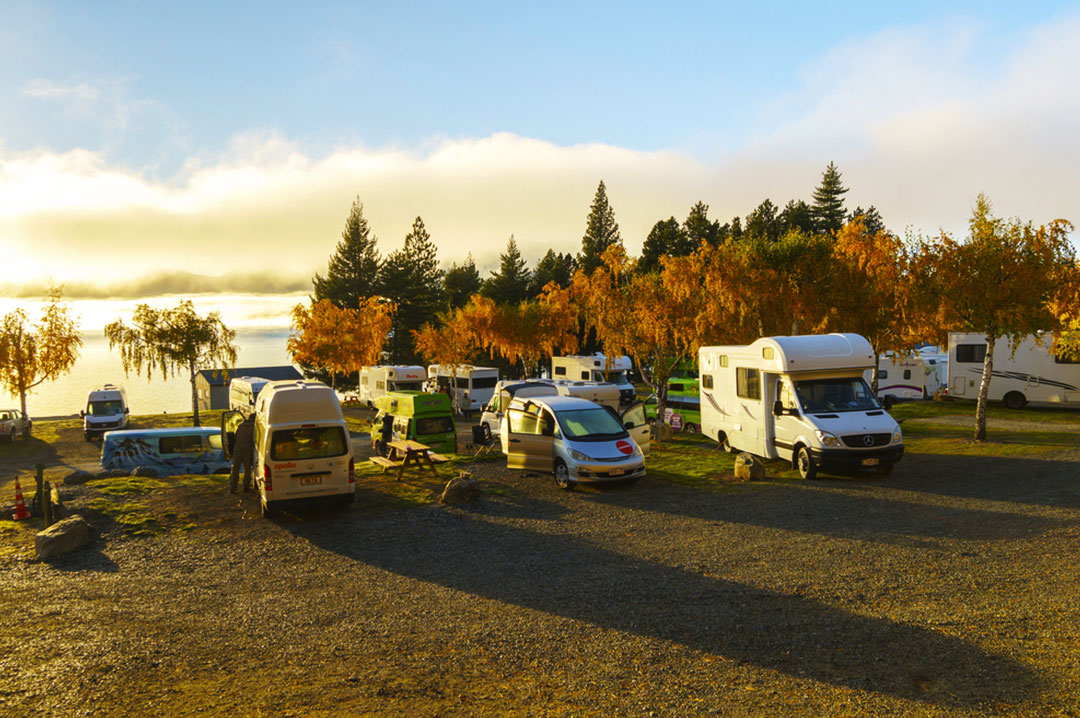 One of the most popular camping networks is Holiday Park, which operates campgrounds throughout the country. There are plenty of accommodation options (for example, North South Holiday Park in Christchurch) that range from campground to campground. On average, it costs $31 for two people to spend the night in a tent. A small cottage with two beds without a shower and toilet will cost about $70, and a studio for four people with all the facilities starts at $125.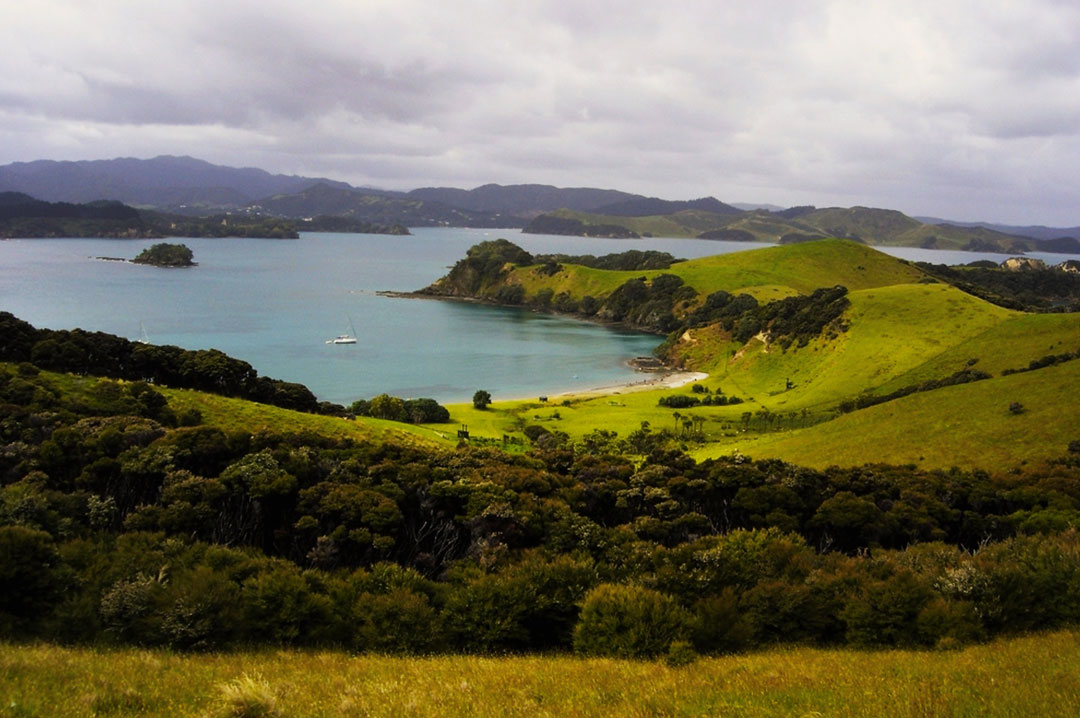 There is usually free Wi-Fi at the campgrounds, but the volume of traffic is most often limited. Sometimes you can buy an additional volume of Internet traffic at the campground's reception for a couple of dollars, but more often than not there's no sense in doing so. The Internet in the campgrounds is slow, especially in the evenings when all the tourists return and try to get online at the same time. You can arrange a real digital detox for yourself in New Zealand, but if you just can't imagine life without the Internet, it's better to buy a local SIM card with Internet access.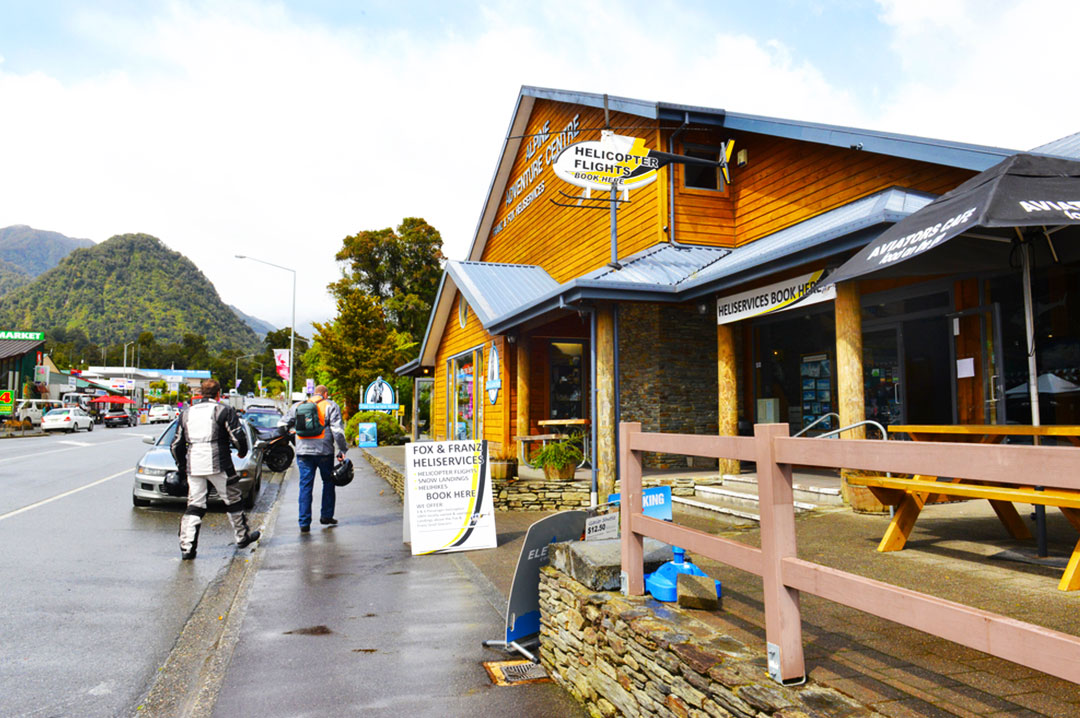 Another interesting option is to stay at a real farm (prices are listed on the website). For example, on South Island we were guests at the home of a Scotsman who moved to New Zealand with his family many years ago. He met us dressed in a real kilt, treated us to homemade jam, showed us his farm with the lambs, and gave us some of his home-grown grapes for the road.
If you enjoy comfort and feel that campgrounds, hostels, and farms are not for you, you can always book hotels, there's a lot of them in New Zealand.
For example, if you want to stay in comfort in the center of Auckland, be sure to check out the Grand Millennium Auckland. A room for two people starts at $195 per day. There are also cheaper options, for example, Base Auckland costs $50 per day for two people.
Prices are lower in Wellington. You can stay at the luxurious Rydges Wellington for $115 per day. If you're satisfied with a simpler option that's only 1 kilometer from the center, then you will like it at the Hotel Waterloo & Backpackers. Double rooms start at $50 per day.
The visa question
If you are traveling with a European or American passport and plan to stay in New Zealand for less than 3 months, you don't need a visa. You can check the list of visa waiver countries (countries whose citizens don't need a visa before coming to New Zealand for a short visit) on the official website of Immigration New Zealand. British citizens can stay in the country without a visa for up to 6 months.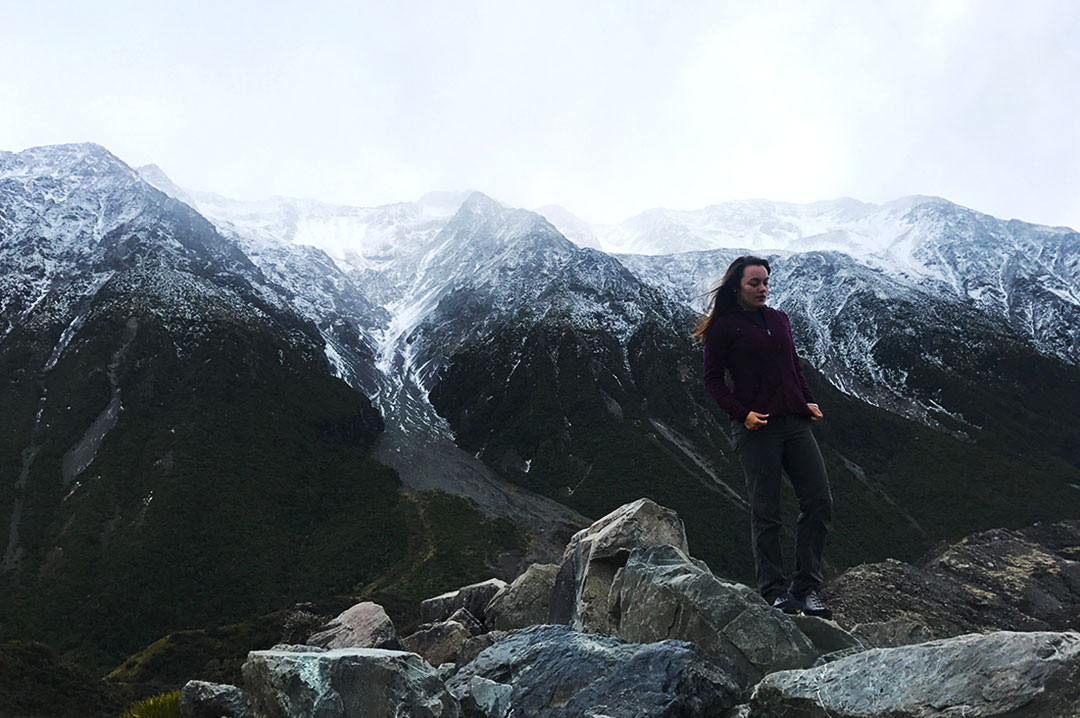 What you should and shouldn't take with you
New Zealand's official currency is the New Zealand dollar. The simplest option is to bring American dollars into the country and exchange money at a bank.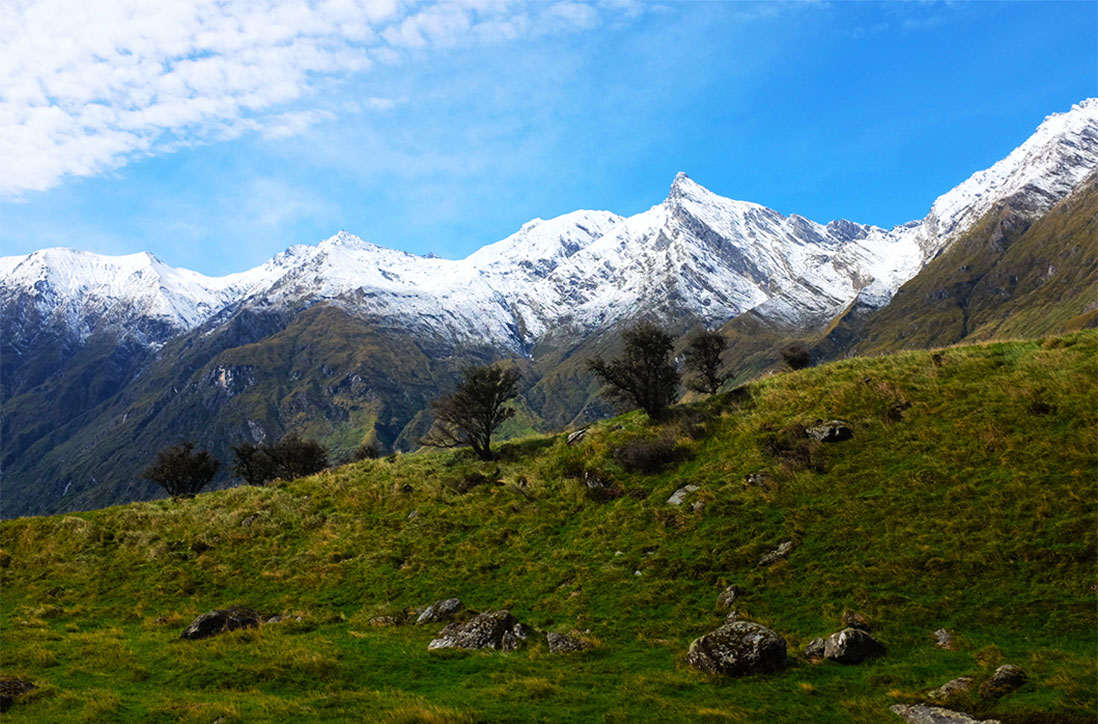 In New Zealand, they use type I electrical outlets; adapters for European electronics can be purchased locally or brought with you from home. A portable battery pack will also really come in handy because you won't find any electrical outlets when you're out in the field.
On the other hand, food is something that should not be brought into New Zealand. The total ban includes vegetables and fruit—in case you unexpectedly bring some outlandish diseases along with them and displace the local varieties. If they discover food items during baggage inspection, they'll issue a $280 fine.
While we were aboard the airplane, we were handed declaration cards on which we had to declare the contents of our baggage, i.e. which medications or food we had with us. Even hiking boots may cause questions if any soil remains on them from previous hikes.
I brought a box of chocolates as a gift for friends from Auckland and indicated this on my declaration card. They let me through without any problems.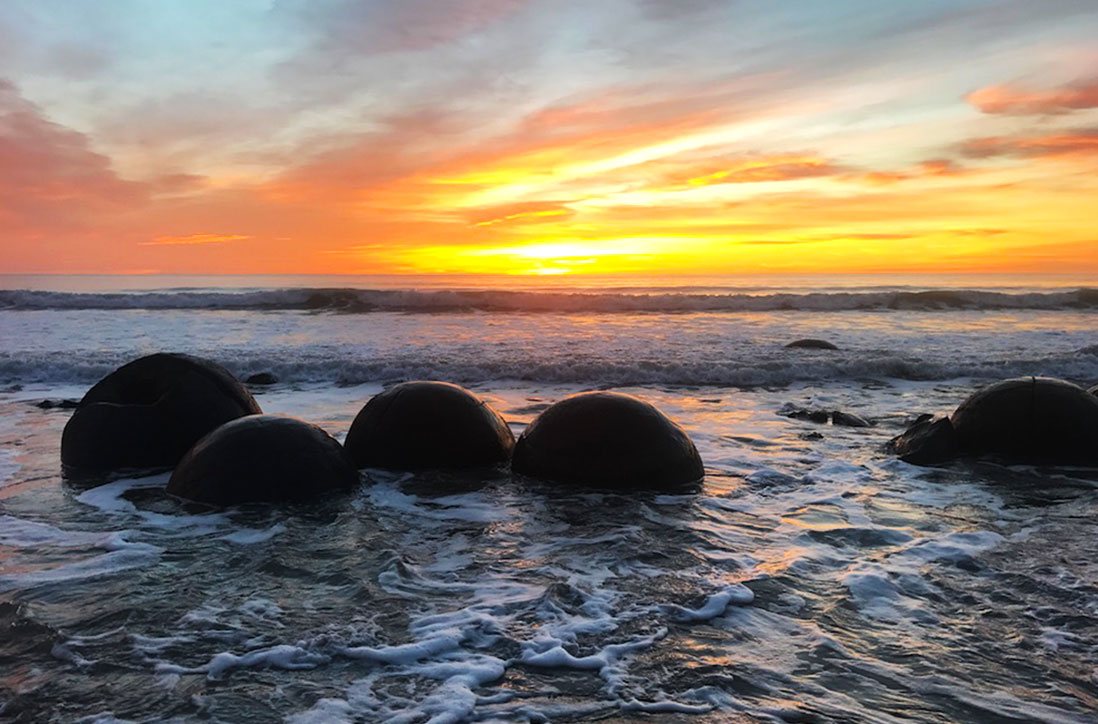 Over the course of three weeks, I spent $415 on food. That said, I only dined out at a restaurant once, went to a bar once, and went to cafés a couple of times. The rest of the time we stocked up on food in supermarkets like Countdown and New World and cooked our own food at campgrounds.
---
New Zealand seems distant and inaccessible, but it's actually not difficult to organize a trip there. The main thing is that you should book your flights, car, and accommodation ahead of time because there are many other people who also want to go there.
The country of the kiwi is good at various times of the year: in April, for example, there aren't so many tourists here as in December and January, and the prices are slightly lower. Moreover, you'll be able to witness three different seasons: summer, autumn, and winter—you can jump in the ocean waves and sunbathe on the beach, take a walk through the colorful autumn parks, and play with snowballs in the mountains. If you're lucky, alongside the road, you will see strange plants, birds, and animals such as kea parrots and sea lions. For this alone, it's worth flying to the other side of the world.