Renaissance Tuscany Il Ciocco Resort & Spa, 4*, Italy
Even in the remotest hotel in Tuscany, it's difficult to be alone, even if you want to be, especially when you have all that delicious Italian wine and those fantastic views from the balcony for company. This hotel is lost in 600 ha of Tuscan parkland, but if you want to get out and about, Lucca, Pisa, and Florence are only an hour away.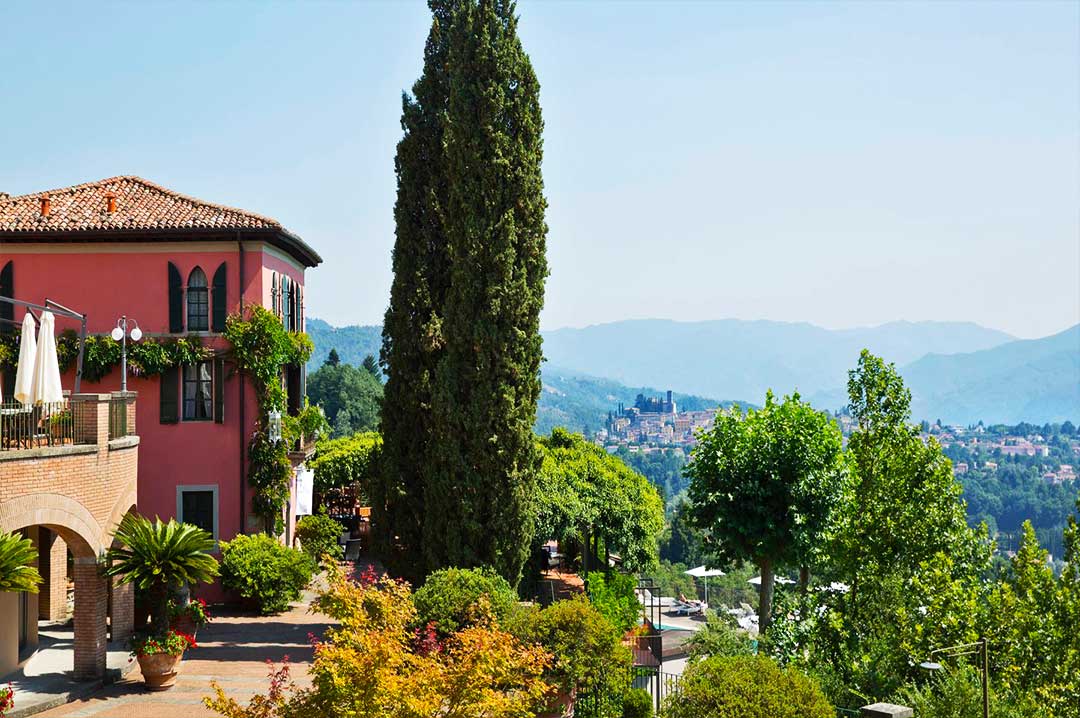 Italian spas are amongst the best in the world, so make sure you take advantage of the massages and anti-aging treatments which are on offer. And of course, no trip to Italy would be complete without taking full advantage of the culinary delights on offer. The local chef at the Renaissance Tuscany Il Ciocco Resort & Spa invites guests to the market with him when he selects the produce for the day's menu, which you can help prepare. Not only will you take some happy memories home, but a pile of new recipes too.
Getting there. Jump onto the People Mover at Pisa airport (tickets are available just outside the airport and cost €2.70/$3) and you will be taken to the central railway station in Pisa. Then take the Pisa-Lucca-Aula local train (€10/$11) and get off at Castelvecchio Pascoli. From here, it's about a 20-minute walk.  
Renaissance Tuscany Il Ciocco Resort & Spa — from €190/$200 per night for a double room.
Wildflower Hall Shimla Hotel, 5*, India
How about taking a break away from it all in some of the world's highest mountains? There you'll be safe from the boss and your ex, as their calls just won't get through. I found the Wildflower Hall hotel in the northern Indian city of Shimla, 2,500m above sea level. The rooms have fantastic views over the Himalayas and you can ask the hotel restaurant to prepare picnics for you – just right for some quality time with yourself.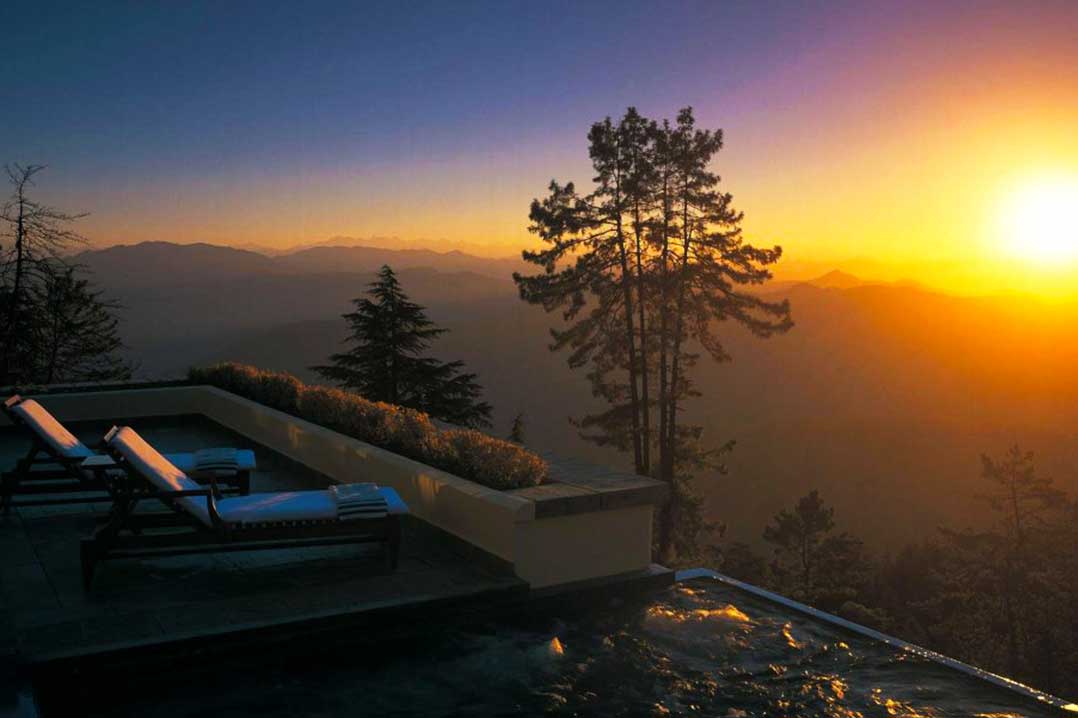 The restaurant, with its views over the mountains, offers local food along with Asian and international specialties. Naturally, there is a spa offering different types of massage, an essential part of anyone's downtime. And then you have the champion of Indian relaxation – yoga…with a Himalayan view.
Getting there. We suggest getting a flight from Delhi to Chandigarh (around 1,600 rupees/$22/€20) and then taking a taxi, which will cost about 1,800 rupees ($26/€23).  
You can order a taxi in advance from Kalka Shimla Taxi Union. Tel: 0177 2651162, 2658 225.
Wildflower Hall, In the Himalayas — from $389/€343 per night in a twin/double.
Banyan Tree Lijiang, 5*, China
Getting away from it all means finding somewhere where few people speak English – somewhere like China.
The hotel is situated an hour's drive outside Lijiang, which is a UNESCO world heritage site. It is somewhere you can explore if you get a bit fed up with solitude. The town boasts perfectly preserved Chinese dwellings from the Middle Ages, so your journey into yourself doubles up as a journey into the past.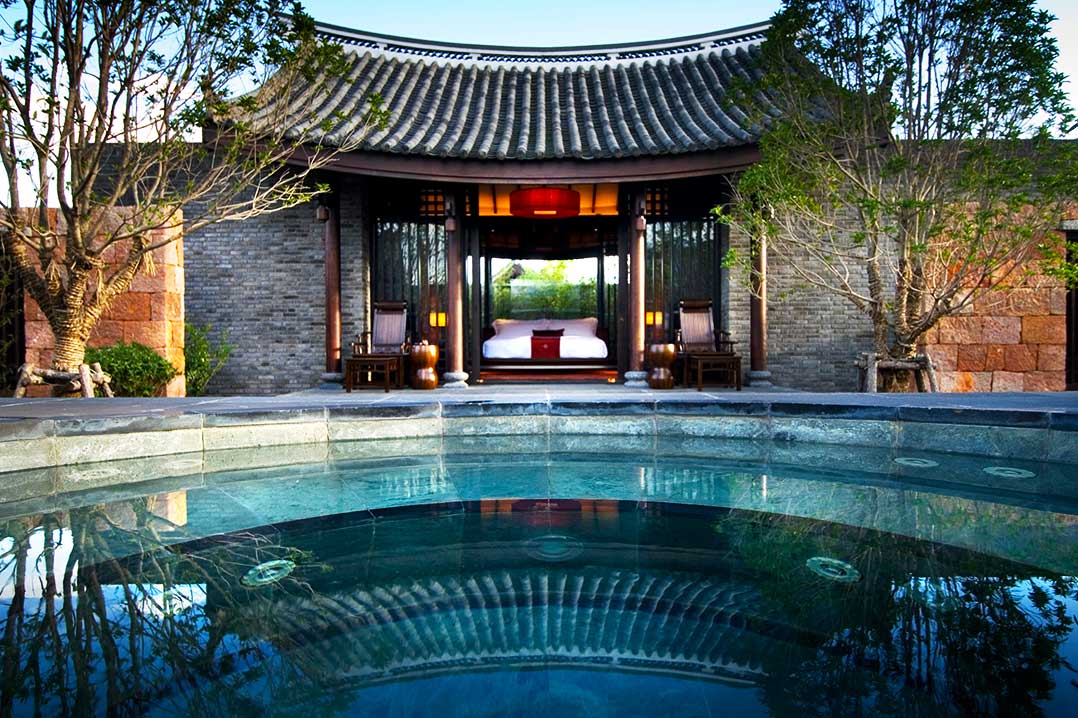 The Banyan Tree Lijiang is 2,400m above sea level, and it looks out over the Yulong Xueshan mountain (roughly translated as "Jade Dragon Snow Mountain"). Bicycles are available for hire – there are a lot of attractive surroundings to explore. The hotel's décor is Chinese style – sloping roofs, large windows, zen and feng shui. The Ming Yue restaurant offers local dishes and has panoramic views over the mountain. The hotel also has a library where you can hide away in a world of literary fantasy and Chinese wisdom.
Getting there: there are direct flights from London to Kunming (from $500/€444), and from there it's another hour's flight to Lijiang (from 569 Yuan/$82/€73. A taxi from the airport on arrival costs around 90 Yuan ($13/€11) and takes about 30 minutes.
Banyan Tree Lijiang — from $381/€342 per night in a twin/double room.
Fretheim Hotel, 4*, Norway
Norway is probably one of the best places anywhere to find remote hotels. A twin/double room in the Fretheim will cost around €175 ($198) per night. For that, you won't just get a breath of fresh air, endless green fields and a way of life dating back to the beginning of the 19th century, but the opportunity to tour the fjords as well, with their stunningly wonderful mountainous natural landscapes, steep slopes, and waterfalls.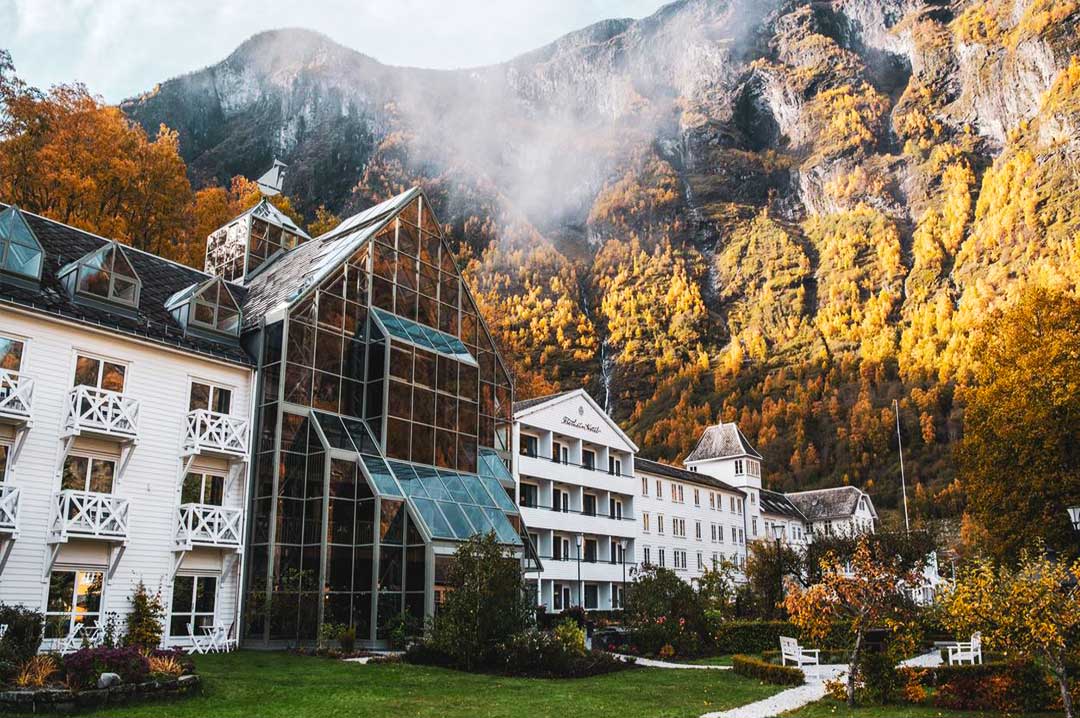 You can hire bikes here, go hiking and rent a kayak. A whole range of outdoor activities is available helping you to turn your back on the rat race and get closer to nature.
Getting there. You can take the night bus NX170 from Oslo airport (about 500 NKR/$60/€56). It takes about five and a half hours to get to Lærdal rådhus, where you get off. Change onto the NX450 and go as far as Flam station (Flåm stasjon), from where it's a 5-6 minute walk to the hotel.     
Fretheim Hotel — from $336 /€297 per night for a twin/double room.
Raven Hall Country House Hotel, 3*, England
This remote property is in the county of Yorkshire, a place where you can imagine what it's like to be an English aristocrat, strolling around his estate. Your estate is resplendent in green fields with the grey, rough sea nearby. The interiors are classical, transporting you back to times past. You can take time out for yourself on long walks or maybe take a swim or play tennis – what else would an English lord do in his spare time?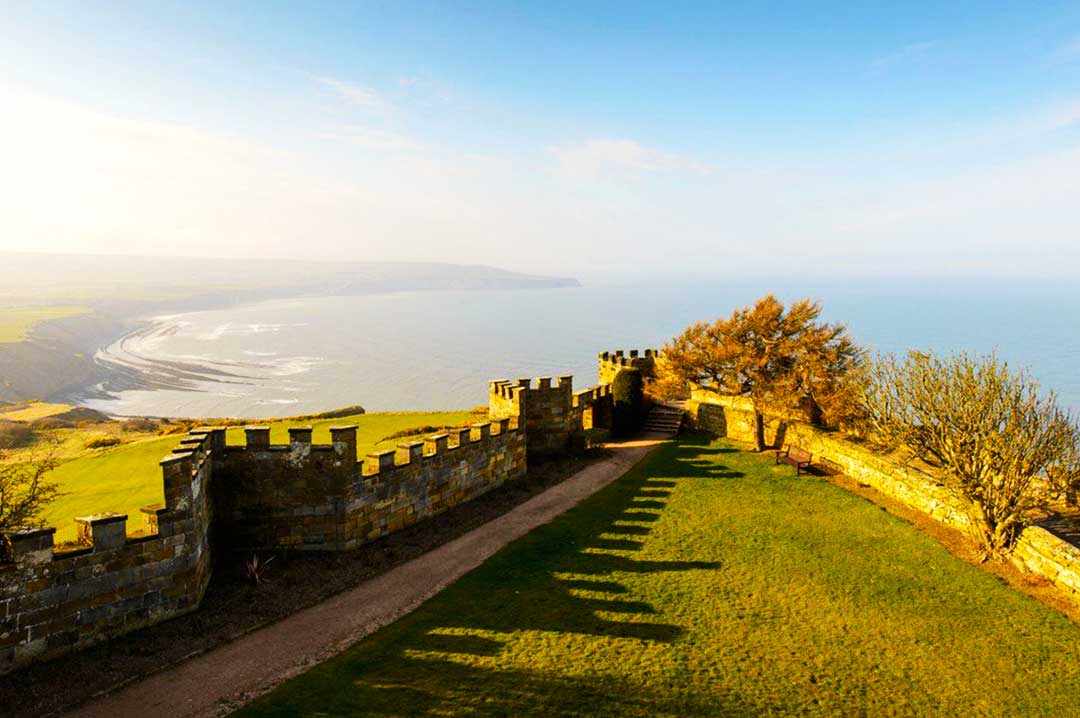 Getting there. Going by public transport from Heathrow Airport involves a number of changes, so it's best to hire a car — today's aristocrat needs their own set of wheels.
Raven Hall Country House Hotel — from $180/€162 per double room per night.
---
Getting away from it all, telephone switched off (or cast to one side) and no social media – all you need now is to book a hotel where no-one can find you.