Only the most exquisite luxury
If you can't live without those boots featured on page 15 of the latest Vogue and you believe that the most expensive purchases are the best investment, then the place for you is Via Montenapoleone. This is the home of all the very finest luxury boutiques: Gucci, Prada, Yves Saint-Laurent, Chanel, Brioni and so on. The windows are polished to perfection – a place where men in expensive suits and women in their finest shoes step out of their limousines to spend a quick couple of thousand euros between business meetings.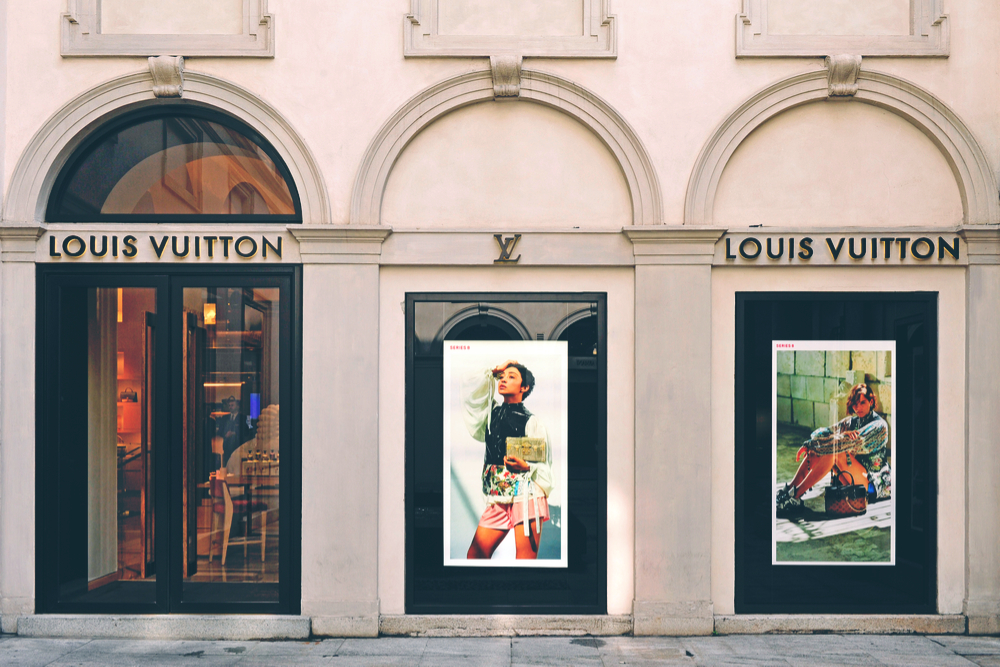 If the via Montenapoleone is not enough, then let's continue our luxury excursion in the Rinascente shopping centre on the Piazza del Duomo, a place not too dissimilar to Harrods or Harvey Nicks. The most exclusive brands of clothing, footwear, household goods and cosmetics are all gathered here under one roof. A Christmas market with designer decorations, gifts and toys opens up here in the run up to the festive holidays.
After all that shopping, you'll need take some time out to relax somewhere more laid back. Go up to the Obica Mozzarella Bar on the top floor of the Rinascente and take a table on the terrace so as to take in the cathedral in all its gothic splendour, since the terrace is almost within touching distance of the Duomo. Order yourself an Aperol spritz and some nibbles – the mozzarella is just something else!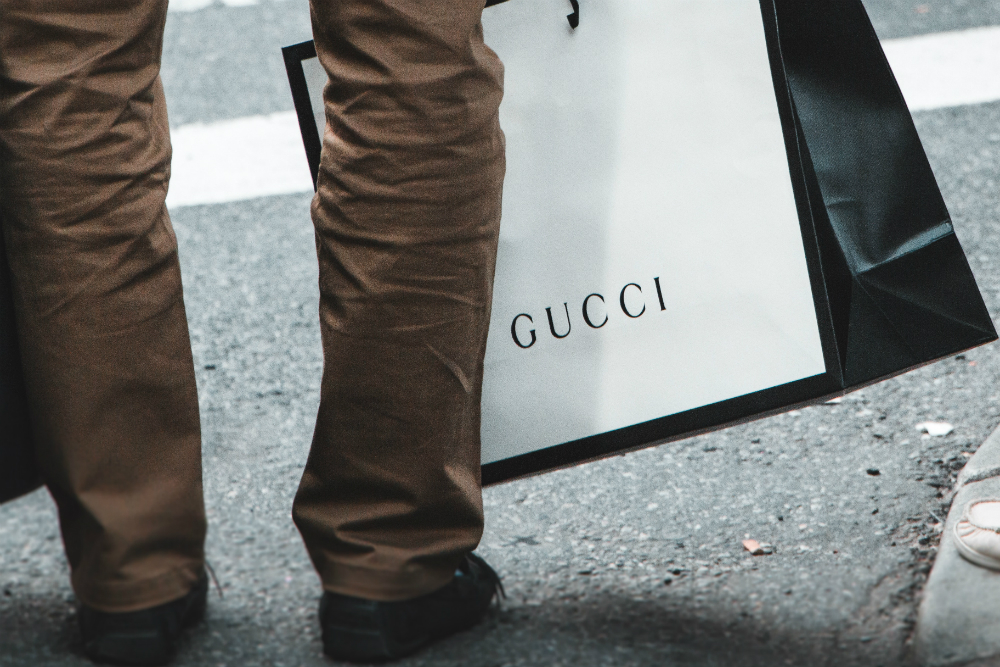 And now for the final lap. Just in case you have foolishly not completely emptied your purse and you haven't quite bought enough, next to the Rinascente is the famous Galleria Vittorio Emanuele II. If you didn't find what you were looking for elsewhere, it'll probably be here.
Outlets – you are everything to me
If 5,000 euros is too much to spend on a handbag, but you are still drawn to Italian brands, then it's time to head for an outlet. However, be warned that this is no leisurely stroll around a boutique, but more like an assault course, maybe even a violent confrontation.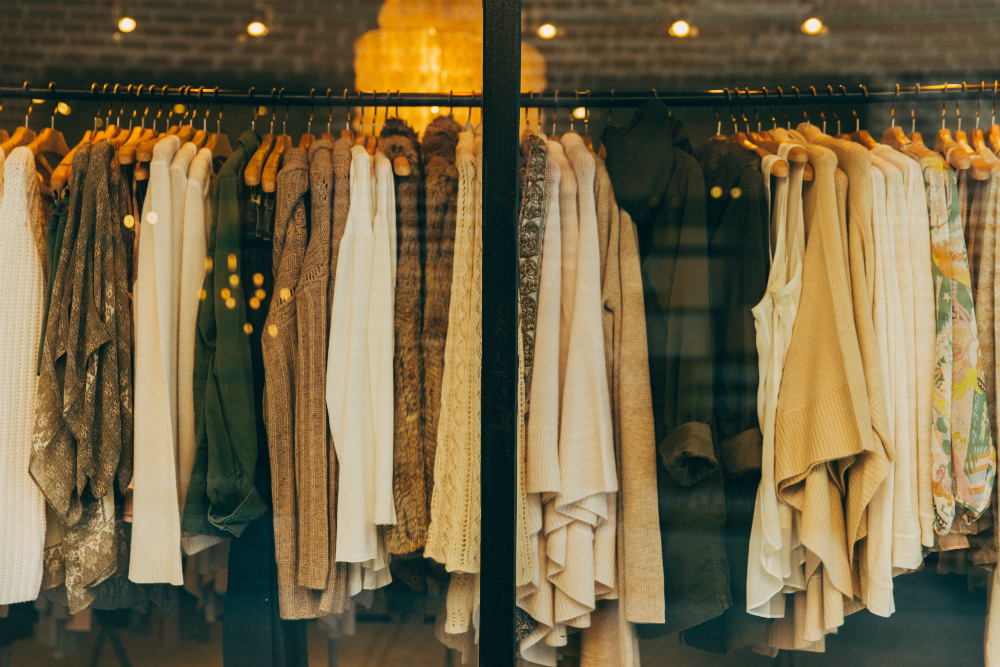 The Serravalle outlet is around an hour and a half's ride from Milan by car, bus or train, and here you will find all the country's top brands, including Prada, Salvatore Ferragamo and La Perla discounted from 30% to 70%. You'll also find some of the more mid-market brands like Nike or Calzedonia too.
What can I get for 100 euros?
If you don't have such unlimited funds, but you can spare a hundred to a hundred and fifty euros to treat yourself, then you should make for the so-called affordable luxury shops such as Furla, Liu Jo and Stefanel, located close to the Piazza del Duomo, or Coccinelle, Pinko, Stefanel and Patrizia Pepe, near via Montenapoleone. For this amount you can get hold of a scarf, a clutch bag or other small accessory.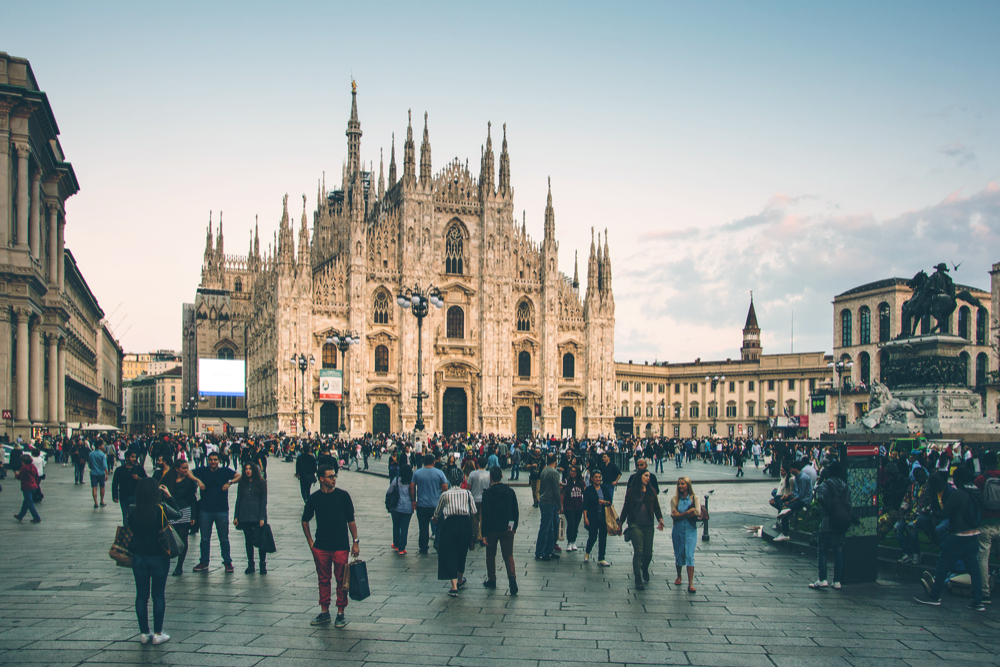 If you don't want to spend all your money on one item, go to Corso Buenos Aires (Metro Porta Venezia or a short walk from the Duomo) and explore the high street stores. Italian brands like OVS or Benetton are gloriously omnipresent here. Oh, and of course, familiar – perhaps even overfamiliar – brands like H&M, Zara, Pull&Bear and the rest of them are here, too. But in Milan they seem to have much more to offer than they do back home. It won't come as a shock to anyone that brand collections differ in different countries, so that a top or those trousers you bring back from the Zara in Milan will either never appear on the shelves at home or will come along a lot later. For 100 – 150 euros you will be able to give your wardrobe a really decent facelift for the new season.
Also worth a visit is Coin, an Italian department store where you will find many perhaps less well-known brands of clothes, underwear, swimsuits, cosmetics and things for the home. They are relatively inexpensive, but the quality is good.
If you are lucky enough to get to Milan in January or July and it's sale time, buy a new suitcase in Piquadro (Corso Buenos Aires) or in Mandarina Duck on Via Brera. You won't fit all your new purchases in the bag you brought with you…
Second Hand Rose!
Milan is not just about the latest fashion collections, but also vintage styles. The places where pre-owned goods are sold are not like second-hand or charity shops at home, but the principle is the same. People bring the things they no longer have any use for and the shops sell them on. There is no strange smell or someone lurking in the shadows, vigilantly keeping an eye out for pilferers – you can enter these places with confidence.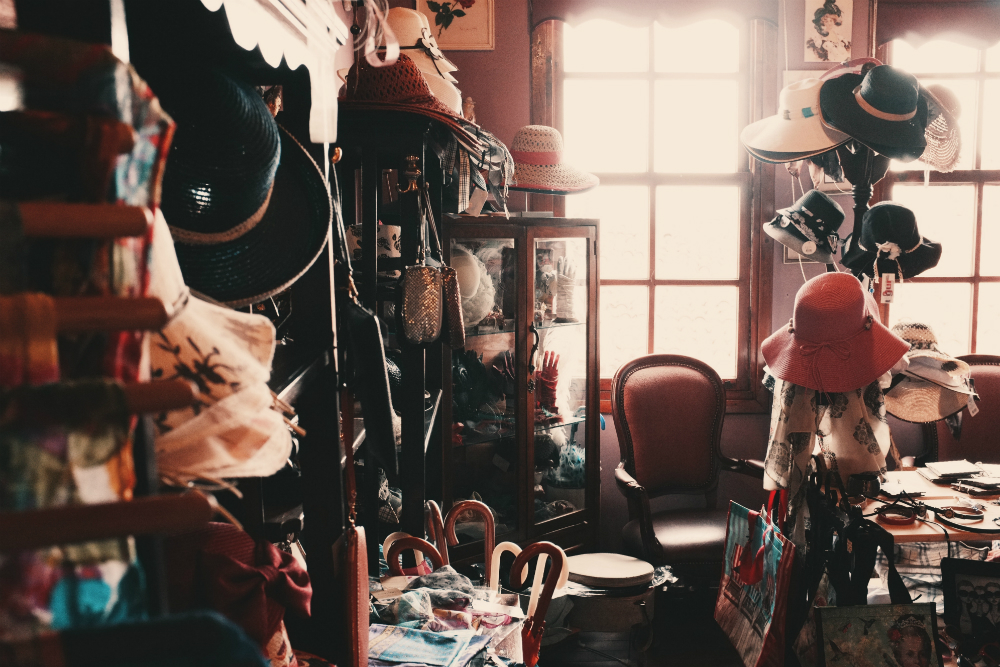 The Italian version of the second hand shop really is nothing like the kind of thing portrayed in the Macklemore & Ryan Lewis video, so if you've only got twenty bucks to spare, probably best not to bother looking. A pair of jeans starts from 50 euros, T-shirts from 30 euros and even bags upwards of 1,000 euros. But if you are really lucky you can turn up some great bargains. After all, the true fashionista can always spend hours digging around for the right garment until they eventually come across exactly what they are looking for. What's more, each shop has its own theme, such as 90's fashions, evening dresses, vintage de luxe, etc.
For grunge, head to Groupies Vintage at 7 via Gian Giacomo Mora, where you will find high-waisted 501's, heart-shaped sunglasses, and Jeans with Disney characters or flashy inscriptions. Lovers of the cheerful fashions and styles of the 80's and 90's will find their second home here. If you are after something a bit more retro, go to Cavalli e Nastri, where you will find many branded goods dating from the 50's through to the 70's in good condition.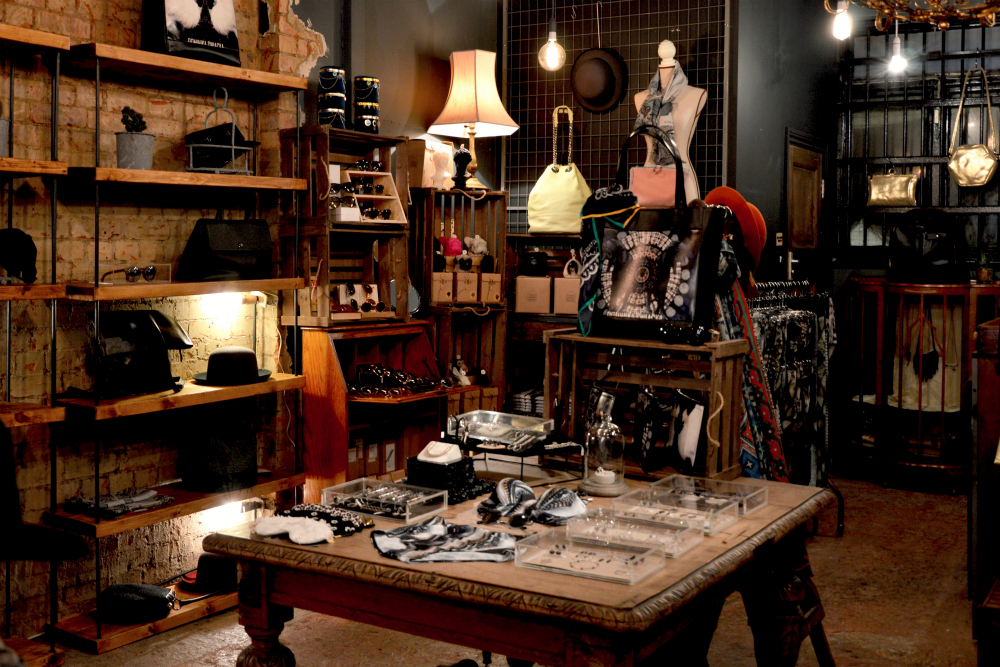 In general, if you see an antique or second-hand shop, it's worth diving in. At the very least it will be interesting because you can try things on and parade in front of the mirror while you test out different styles. At best you will turn up that object of your dreams, something totally unique which no-one else has. Well, how can you not brag about the brooch you came across for a pittance in a second-hand shop in Milan?
I hate clothes shopping – what should I do?
Run from Milan! I'm joking. Fashion might be a big part of things here, but it's not everything. There are lovely shops for furniture and home decor. In addition to Fashion Week, Milan hosts an annual Design Week when interior designers introduce customers to new products and industry innovations.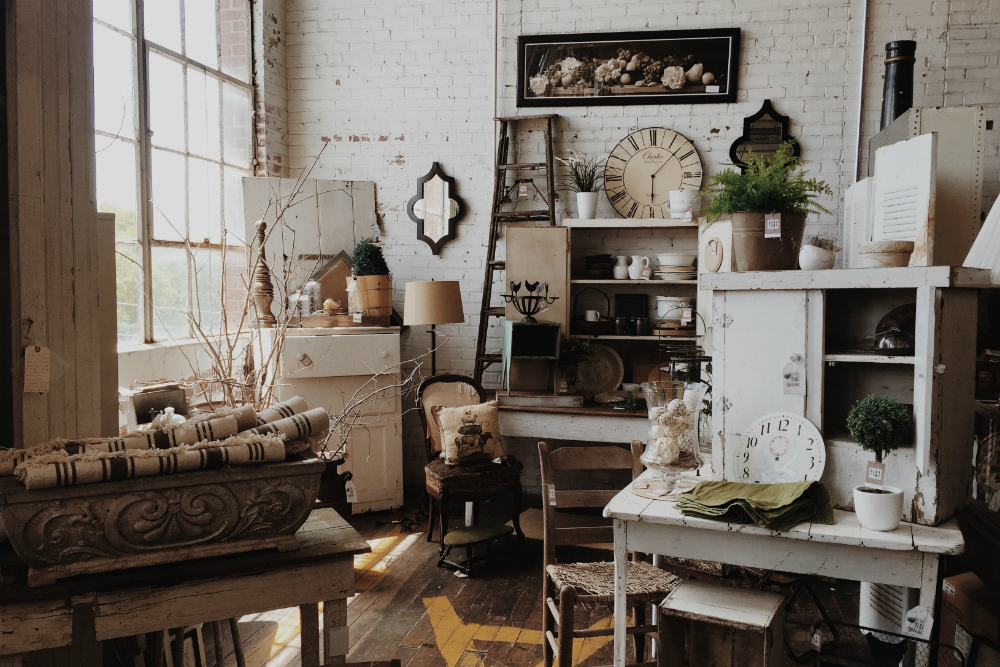 In the Rinascente and at Coin there are entire floors given over to interior design, while at the Milan Market your head will be spinning from the sheer number and variety of vintage lamps and mirrors. If you have already spent most of your reserves, go to Tiger, a chain of Danish shops selling everything you can imagine for the home under one roof, only the prices are much lower than elsewhere for such items as office supplies, sports gear, a large range of household goods and even selections of spices. It's impossible to leave the store emptyhanded. The only downside is that it's almost always packed, so it is better to come in working hours to avoid wanting to run amok. And beware: where there are crowds, there are pickpockets.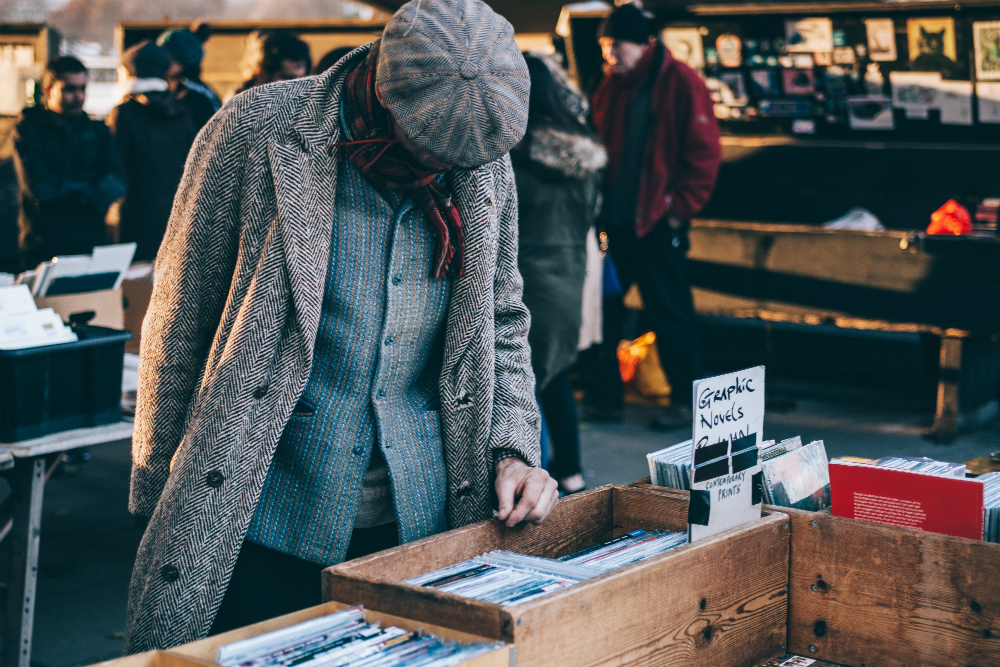 And finally, we come to the flea markets and bazaars. You often stumble upon them accidentally during a stroll, but you can also plan to visit them. It's actually better to prepare for a visit, as many flea markets open early in the morning and by early afternoon they are already packing up.
On Saturdays, go to Porta Ticinese at Fiera Di Senigallia, one of the oldest flea markets in the city (operating since 1800). The market is well known for its original, and sometimes even unusual handicrafts.
From 8:00 to 18:00
On Wednesdays, head for Piazza Martini, where you will find food and flowers.
From 7:30 to 14:00
Every second Sunday of the month (except high summer) you will find the book market on Piazza Armando Diaz – a book lover's paradise.
I don't plan on going shopping, but I want something to remind me of Milan.
Then you'll be looking for souvenirs. Souvenir shops are chaotically scattered throughout the city centre, but the closer you get to the Duomo, the more you will find. In each and every one you will find the complete range of souvenir products – fridge magnets, plates, trinkets, calendars, postcards and pens.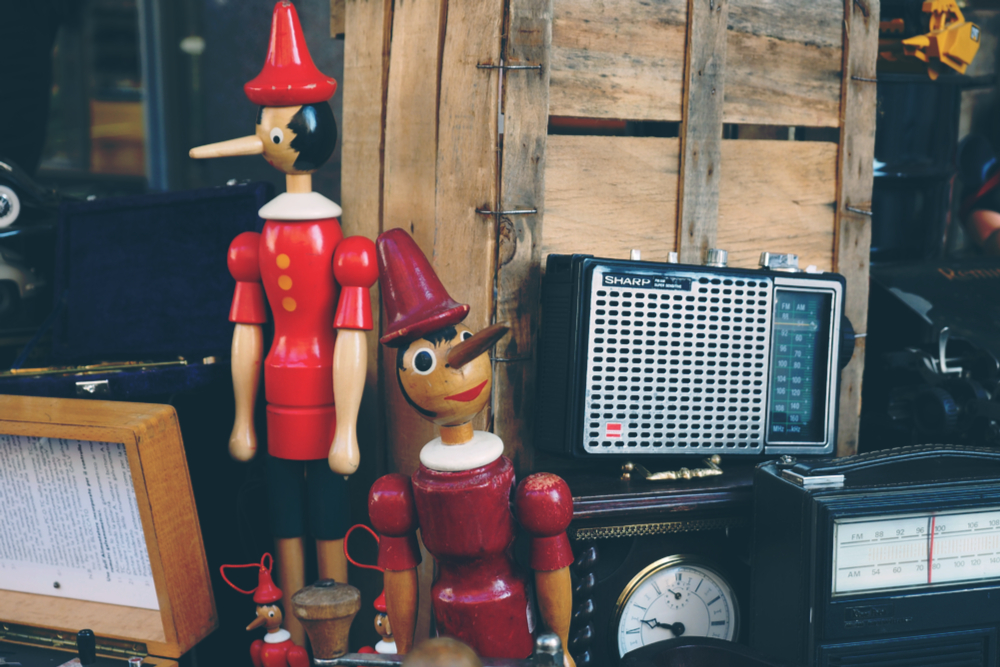 If you want something truly Milanese, then you should pay a visit to the Inter Milan club shop. Every city has its own symbol and for Milan it's the local football team. Pick something up for yourself and then pick up some presents for your fan friends! Another thing you will come across in all the souvenir shops are the little wooden figures of Pinocchio. His story was written by Carlo Collodi and Pinocchio has become a symbol of Italy. One way to tease people who are telling white lies to you is to pull out the little figure's nose, thereby eloquently showing them that you caught them telling fibs.
Attenzione:
Tourist hotspots are fraudster hotspots. They will aggressively offer you a multitude of "gifts" with a dazzling smile and shower you with compliments until you take a rose or bracelet or some other such trinket and then they will demand money as they insolently refuse to take the goods back. Some enterprising types offer to take a polaroid for just a couple of euros, but never fall for that one. You'll only get a blurry image of the left side of your face.
During the festive season little Christmas markets appear where you can expect to find almost anything from cheese to smoking accessories. You will find these dotted around the centre, for example near the Sempione Park, but don't worry if you miss out on this; the stalls with red roofs surrounding the Duomo are also a worthy option, and their range of products is no worse. Try to get hold of goods like pieces of cheese, local wine, olive oil and Christmas stocking fillers. Items don't come cheap, but Milan is generally quite expensive – don't expect to find many souvenirs for under a euro here.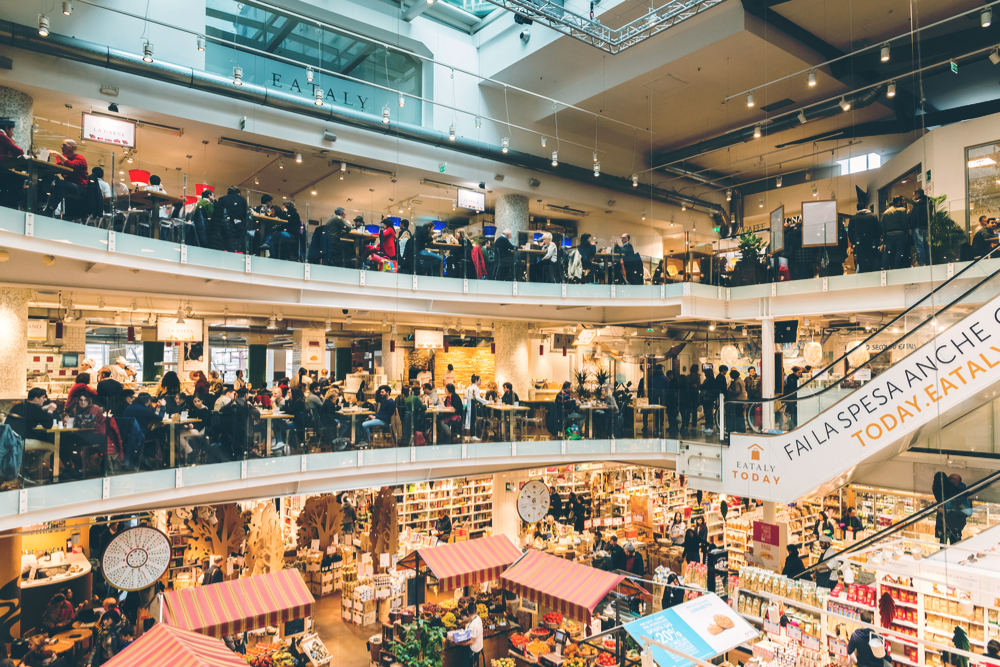 So now you see that shopping in Milan is not just Gucci and Prada charging upwards of 1,000 euros. There are more popular brands and second-hand shops, as well as a whole new world of interior design and the joys of bargain hunting at the flea markets. Even the fussiest people and those least motivated by shopping are sure to find something special to take home here…