Choose places to eat and drink on La Rambla
"Don't eat on La Rambla" is one of the first pieces of advice you'll get in Barcelona. Many natives of the city simply despair when they see how visitors merrily tuck into the seafood, paella or tapas, never suspecting that these dishes have simply been reheated in the microwave and were actually prepared three days previously.
Freshly prepared food is very important to the locals, and you don't have to pay a king's ransom to get it. It's difficult to find places with such a culinary approach on La Rambla. If hunger should take you unawares in the Old Town, head for the Gotic, Raval or Born districts. It's a good idea to go with the menu of the day, cheap and tasty.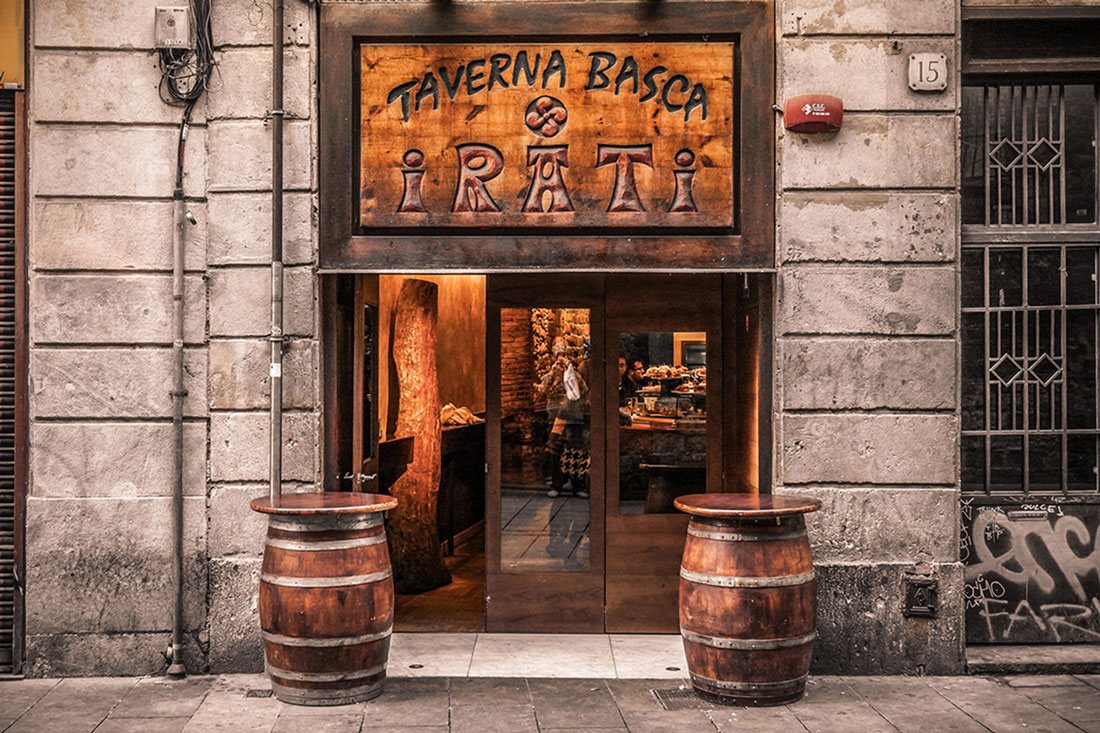 Prices in the center vary from €12-€14 ($13-$16). If you didn't manage to make it far from Plaza de Catalunya, then go to Centfocs for tasty grilled food or La Lluna for a decent choice of fish and other seafood. If you decide to try out the Quatre Gats, frequented in earlier days by Picasso and Gaudi, then good for you, but you'll get a better lunch if you stop by at the Melic del Gòtic. Have you taken a look at the locals' favourite cathedral of Santa Maria del Mar? Try out the nearby Bodega la Puntual for rice with botifarra sausages, or for tapas at the Bar del Pla! 
Buy entrance tickets on the spot
One mistake made by many people is not buying entrance tickets to the tourist attractions in advance. They are very easy to book online at home or to arrange via the hotel. With your ticket already in hand, not only do you save time and stress standing in queues, but you can plan your day much better – and most important of all, the number of tickets made available to such attractions as the Sagrada Famila and Parc Guell has been restricted, meaning that if you simply turn up when you feel like it, you are likely to be disappointed. You're on holiday, so you don't need that kind of disappointment.
Look for traditional Spanish entertainment
Most of us have a stereotypical image of Spain, one of Flamenco, tapas, bullfights, paella, and sangria. However, we also tend to forget that these are not characteristics shared by all regions in Spain, and Barcelona is no exception. For instance, tapas given free of charge with drinks is something you find in southern Spain, but paella is typical for Barcelona. The local botifarra pork sausage is highly recommended, as are the vegetable garnish known as escalivada and grilled spring onions, calcots.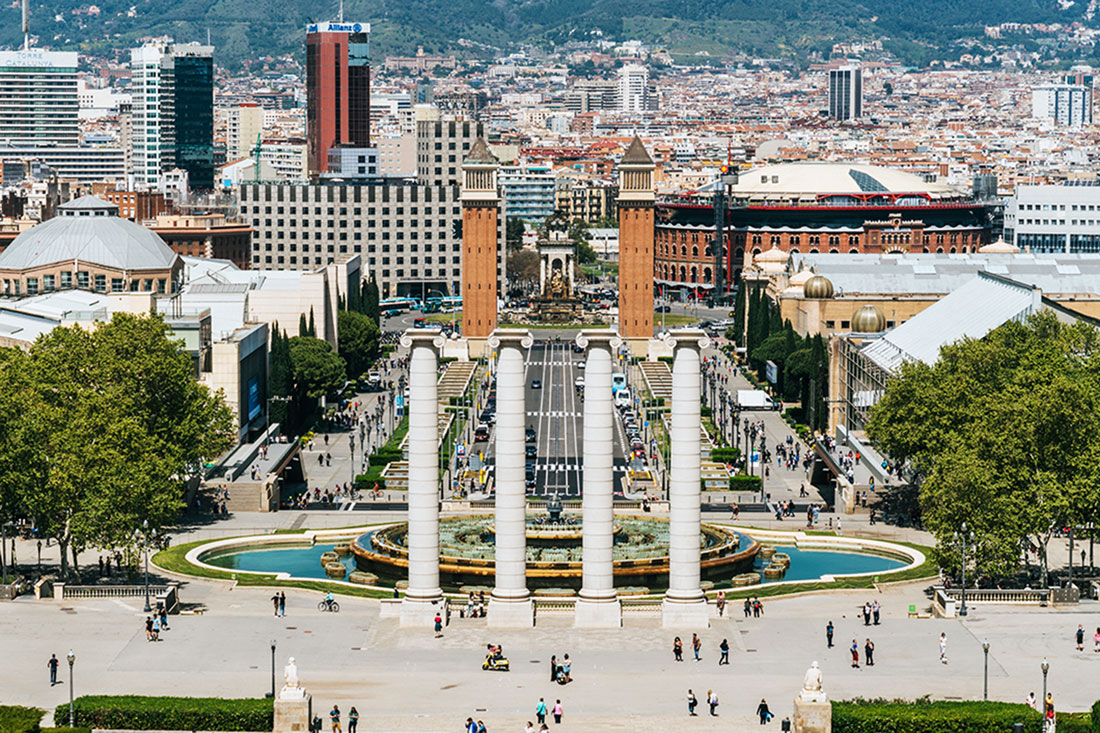 Bullfights, another stereotype, are totally forbidden in Catalonia (the region of which Barcelona is the capital city). This tradition took its time to die out, and in 2012 the regional parliament, with the active support of the Catalans, finally banned this activity. And then finally we come to flamenco. Originating in Andalucia, you can find places to watch this in Barcelona, but it will have a Catalan flavor. If you want something original, opt for Catalonian rumba or try to see how they dance the sardana. The Catalonian rumba might be tricky to find, but if you look in one of the listings magazines, like Time Out Barcelona or NitBcn, you might get lucky. You can catch the sardana any Sunday on the square in front of the cathedral, where the locals like to show it off. 
Ignore free events
People from Barcelona are not the types to sit around at home. They enjoy nothing more than spending time out and about, visiting the cinema, theatres or museums – but most of all they enjoy those events which cost them nothing and which take place all over the city almost every week. It might be a one-off event like a concert, a dance or some kind of exhibition on one of the city's squares, or perhaps a larger-scale regional event, a fiesta de barrio. These can go on for up to two weeks and include all sorts of entertainment for people of all ages.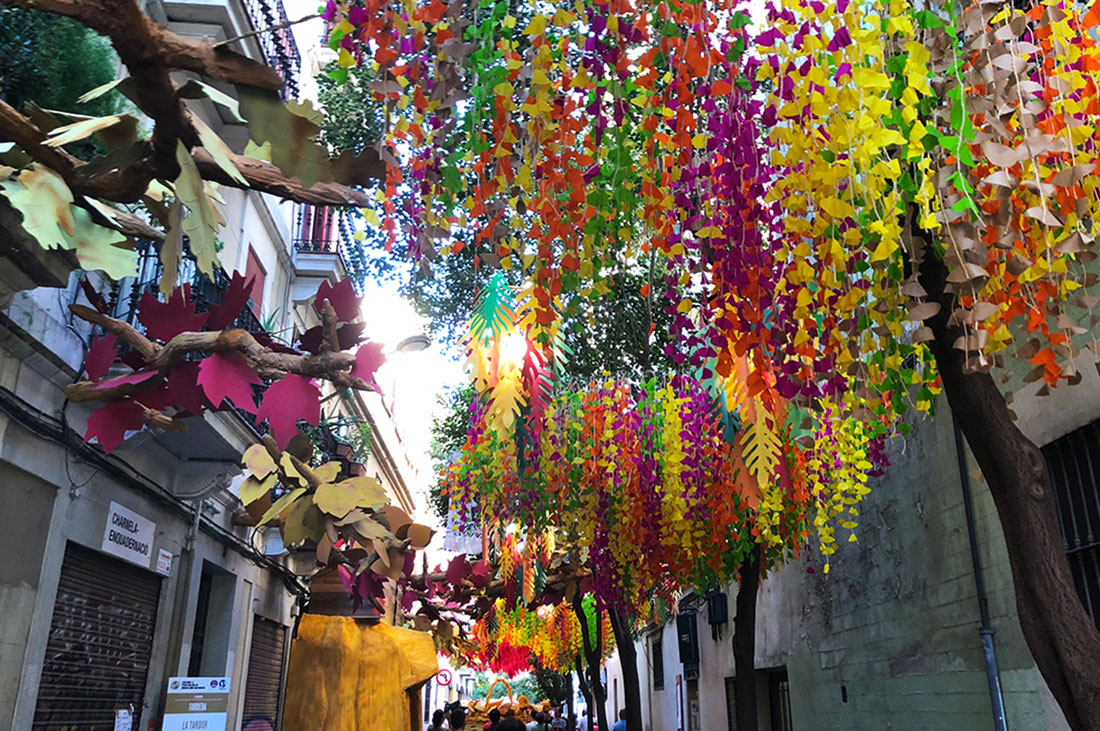 The Vila de Grácia district enjoys an annual festival which takes place in the second half of August. The locals decorate their street in a certain style but don't reveal it until the very last moment in the hope of winning the prize for the most impressive concept and implementation.
The human towers are among the most interesting things to see. Several teams from different towns and regions of Catalonia get together on the city's squares and their task is to create as high a human pyramid as possible. The pyramid is considered complete only once the team builds and then disassembles it without incident. In addition, a little girl has to be placed at the very tip of the pyramid and she has to give a wave to the other participants, indicating that the structure is now complete.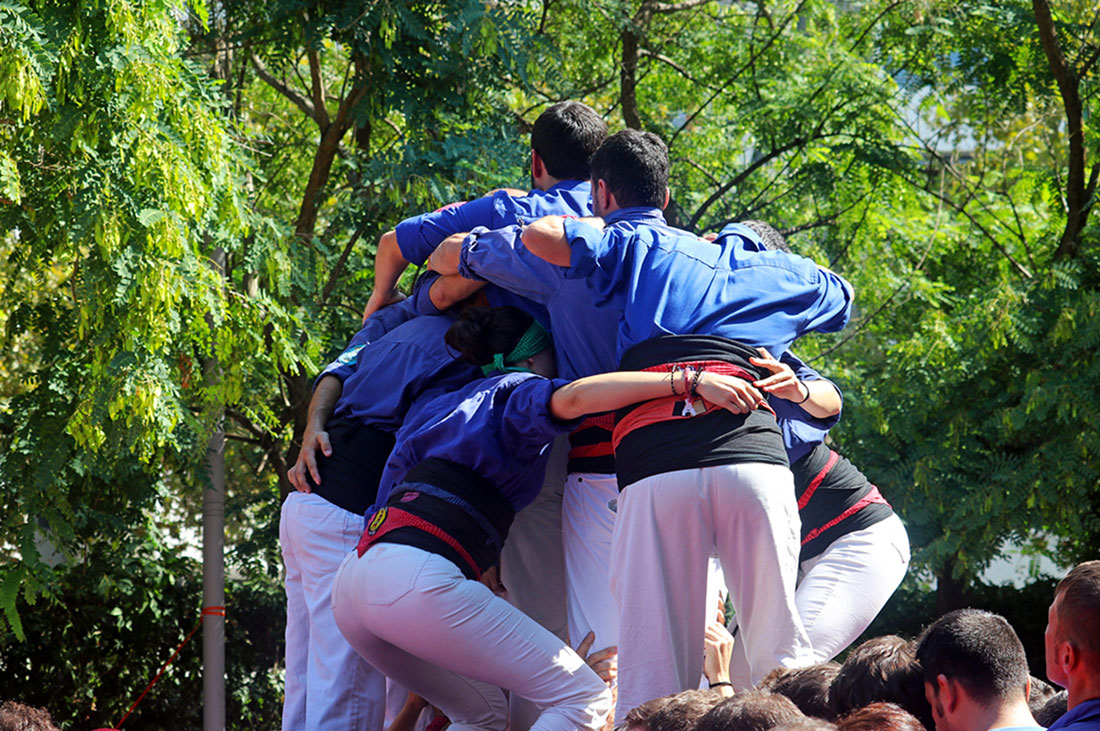 Take suburban trains
Barcelona is a city best explored on foot, but sometimes needs must, and you have to take a train to get somewhere. This is a very convenient way to get around by public transport and can be quicker than the bus or metro. Further, on the suburban rail network, you get to see the countryside, for example, on the way to the beach. 
Sunbathe on city beaches
Barceloneta and Vila Olimpica are the beaches located closest to central Barcelona, and at the height of the season, they become severely overcrowded with holidaymakers. They are, of course, situated close to the city's hotels, which is convenient enough, but for just a 15 minute ride out of town you will find much more picturesque and – more importantly – much less crowded places to bathe. Amongst the best are Montgat Nord and Casteldefels. Both beaches are free of charge to visit and are a five-minute walk from the station, while bars, shops, and restaurants are all close by.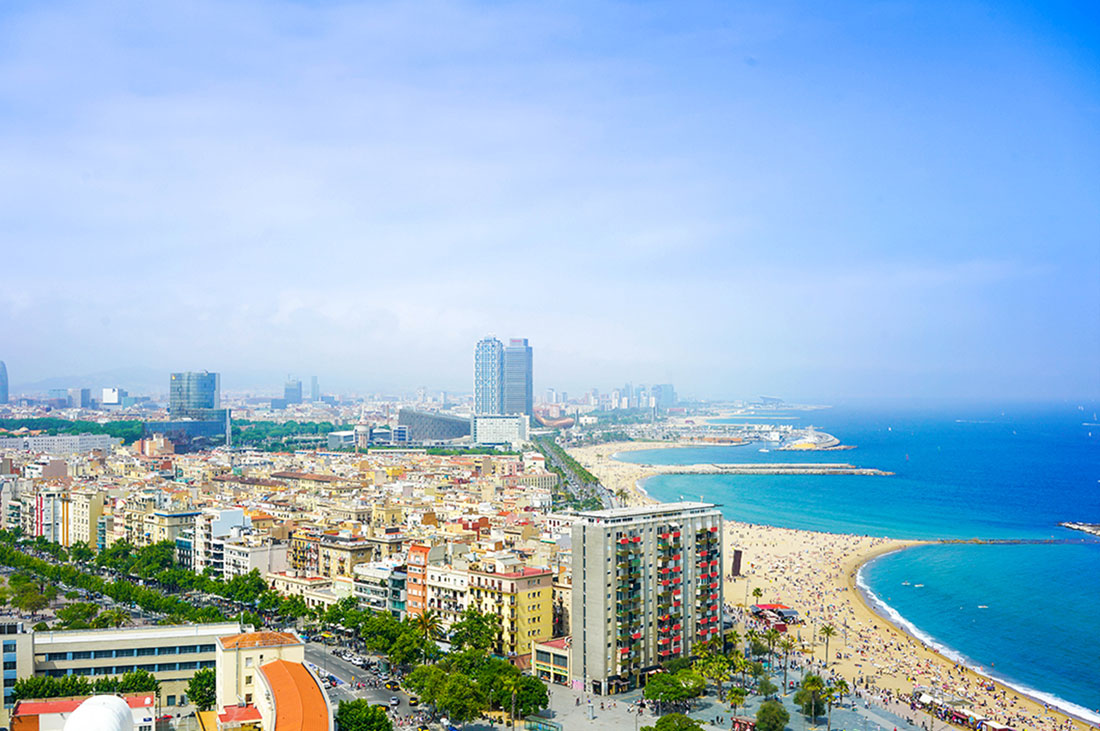 ---
Of course, there's nothing wrong with spending time on a crowded beach or an hour in a queue, but at the same time it's good when everything goes smoothly and you have that little bit of advance knowledge to tell you that it's not paella in Barcelona, but escalivada which you should be trying, that it's not flamenco, but Catalonian rumba you need to dance to, and that suburban trains are preferable to the metro. We can send you off to Barcelona with a clear conscience knowing that you have been told all this.