Tel Aviv has a high concentration of workers in the creative industries: artists, designers, and DJs come here from all over Israel. Many of them work on a free schedule, hence the popularity of morning trips to the café. You can enjoy a healthy portion of granola with chia seeds, and at the same time, you meet with business partners, discuss projects, and plan your workday.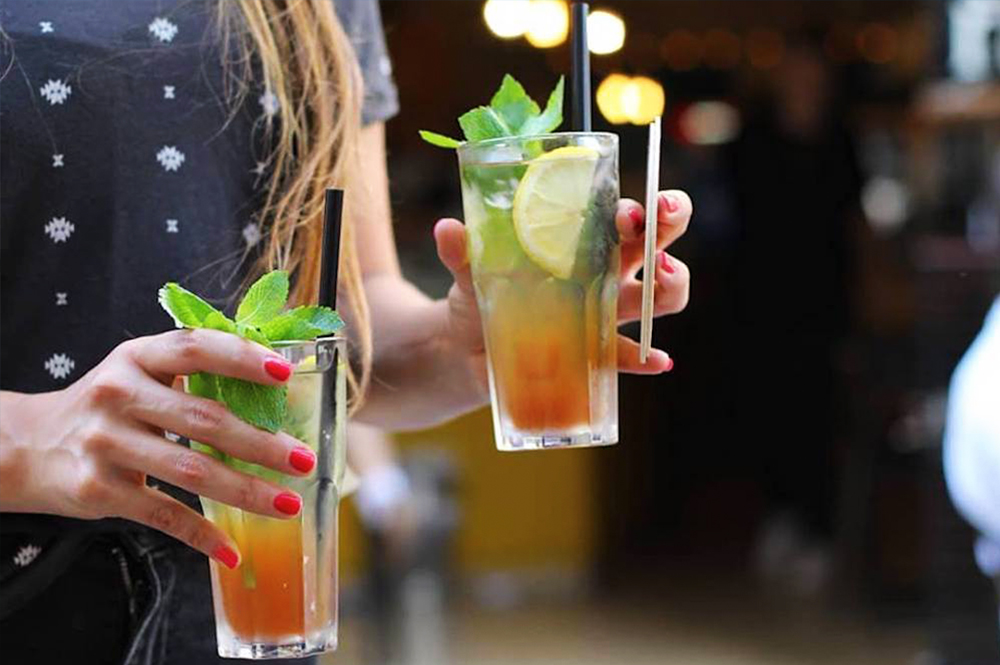 Saturday is a religious holiday and official day off in Israel. From Friday evening until Saturday evening, many cafés are closed, and there are line-ups in the ones that are open. In the mornings, you may wait for a table for up to half an hour.
The portions are huge and incredibly tasty in Tel Aviv cafés. Prepare to pay an average of $12-16 (40-60 NIS) per person for breakfast.
Bucke Café
The house specialty at Bucke Café is the Bucke Tray, a classic Tel Aviv breakfast: a tray with hummus and tuna, eggplant labneh, vegetable salad with seeds, eggs (fried eggs, omelet, or scrambled eggs), bread, and a drink (usually an Americano or freshly squeezed juice).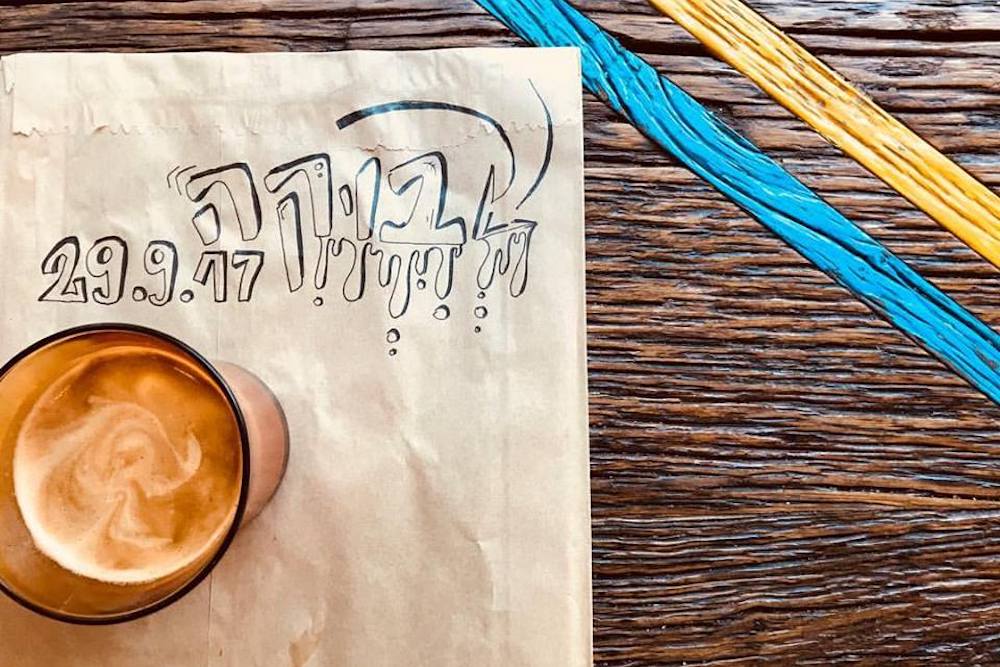 The famous Tel Aviv breakfast is the result of the local people's love for healthy food combined with traditional Middle Eastern cuisine.
Tel Aviv Breakfast Glossary
Shakshuka – a Middle Eastern dish of eggs poached in a sauce of tomatoes and spices
Tahini – sesame paste
Hummus – pureed chickpeas with tahini, olive oil, and lemon juice
Sabich – a Middle Eastern sandwich comprised of pita bread stuffed with fried eggplant and hard-boiled eggs. The name of the dish is derived from the Arabic sabah, which means morning. The ingredients of sabich are also typical for an Iraqi breakfast
Bourekas are puff pastries that must be baked in an oven and which originated in the Ottoman Empire. The well-known cheburek originated from bourekas. The most popular toppings are cheese, potatoes, spinach, or mushrooms.
Labaneh – a traditional yogurt-like thick cheese spread that is not only made in Israel but also in Lebanon and Syria. Labaneh is served with za'atar (a Middle Eastern spice blend) and olive oil.
Besides the Bucke Tray, you can order shakshuka, bourekas, sabich, a salad, a sandwich, and even pasta. With large portions (one is enough for two), beautiful presentation, excellent coffee, and friendly waiters, at $12 (44 NIS), the cost of breakfast is more than justified.
Bucke Café, 4.5*, 315 reviews. Closed on Shabbat (Saturday).
Vegan Restaurant Meshek Barzilay
If you can't live without meat, and you think that vegan dishes are an outright ruse, I strongly advise you to try the breakfast at Meshek Barzilay anyways. The menu offers 14 breakfast options, including vegan shakshuku with tofu instead of eggs and tivonina (three types of vegan cheeses, salad and focaccia).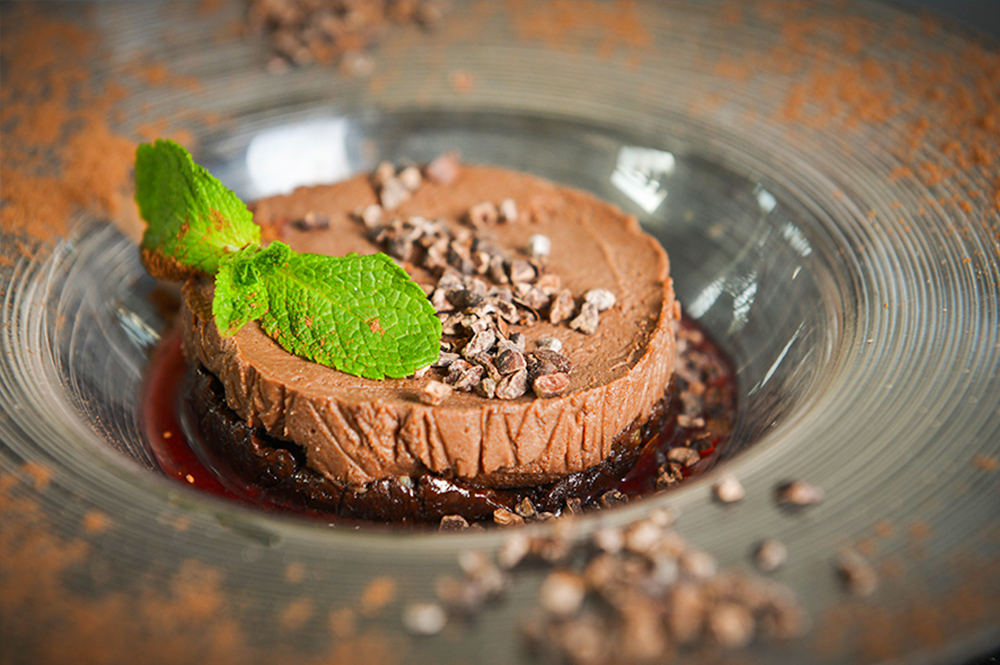 My personal favorite is the tender wholegrain pancake served with fresh fruit. On top of everything else, they serve excellent coffee with soy, almond, or oat milk.
Tel Aviv and Vegetarianism
Vegetarianism is very popular in Tel Aviv: vegetarian shops and cafés are on every corner, and there is even a large selection of vegetarian products in ordinary supermarkets. Almost every burger joint in the city offers at least one completely plant-based option, and you'll find a full-fledged specialized menu in the most hipsterish of places.
Meshek Barzilay lives by the farm-to-table philosophy—everything here is made only from local products. This shortens the supply chain and reduces the negative impact on the environment.
Meshek Barzilay, 4.4*, 1,183 reviews. Open on Shabbat.
Dallal Bakery
Dallal Bakery is a French bakery with an Israeli accent: the mouth-watering eclairs and oven-fresh croissants are as popular as the traditional bourekas here. If you live nearby, come in the morning to try the magnificent fresh bread. They bake eight types of bread here, including the traditional challah, baguette, rye bread, and sweet bread with raisins and nuts.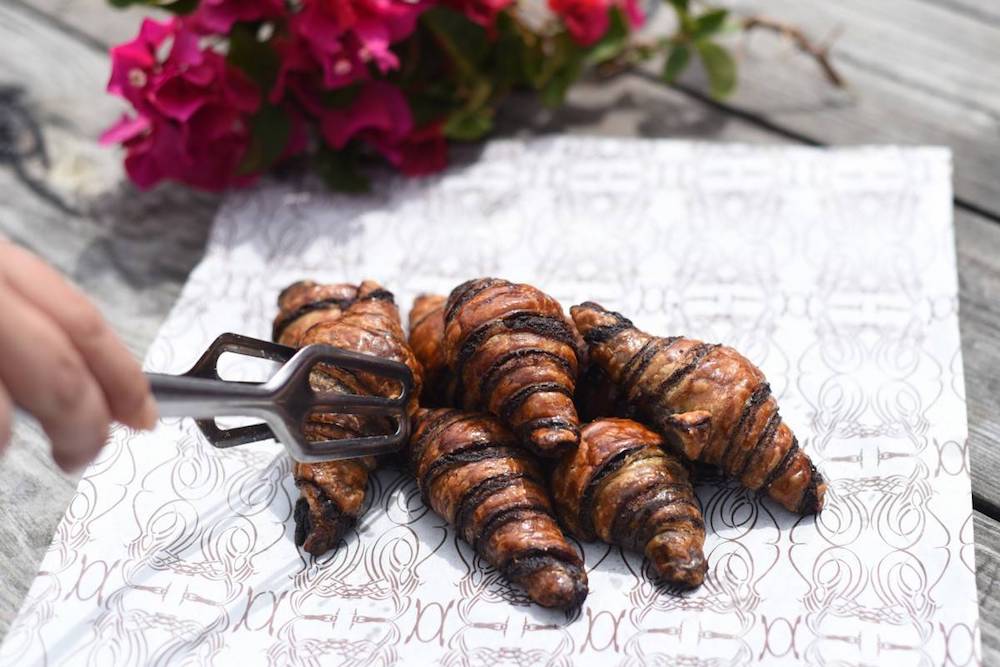 Prices are average for Tel Aviv: $4 for a raspberry Danish and $7 for a quiche filled with sweet potatoes and spinach. The bakery is located in the center of Neve Tzedek, a cozy historic neighborhood in Tel Aviv.
Café Dallal, 4.6*, 254 reviews. Closed on Shabbat.
Albert
The small, home-style Café Albert is famous for its shakes and freshly squeezed juice blends. Order the shake made from bananas, dates, cashews, and soy milk and ask them to add spirulina (blue-green algae)—this miraculous drink will keep you full until lunch.
From the juice blends, try the yellow booster made from pears, lemons, and apples—it's a light sour-sweet drink. If you're in Israel in winter and it's raining outside, warm yourself up with hot cider made from freshly squeezed apples and spices.
The menu includes salads with homemade dressings such as the dressing made from freshly squeezed orange juice and olive oil, sandwiches (for example, with salmon and a fried egg or chicken with Asian sauce) and vegetarian dishes (for example, brown rice with tofu and vegetables). I also recommend the rice porridge or smoked spinach (open-faced sandwich with spinach, smoked mozzarella, and a fried egg).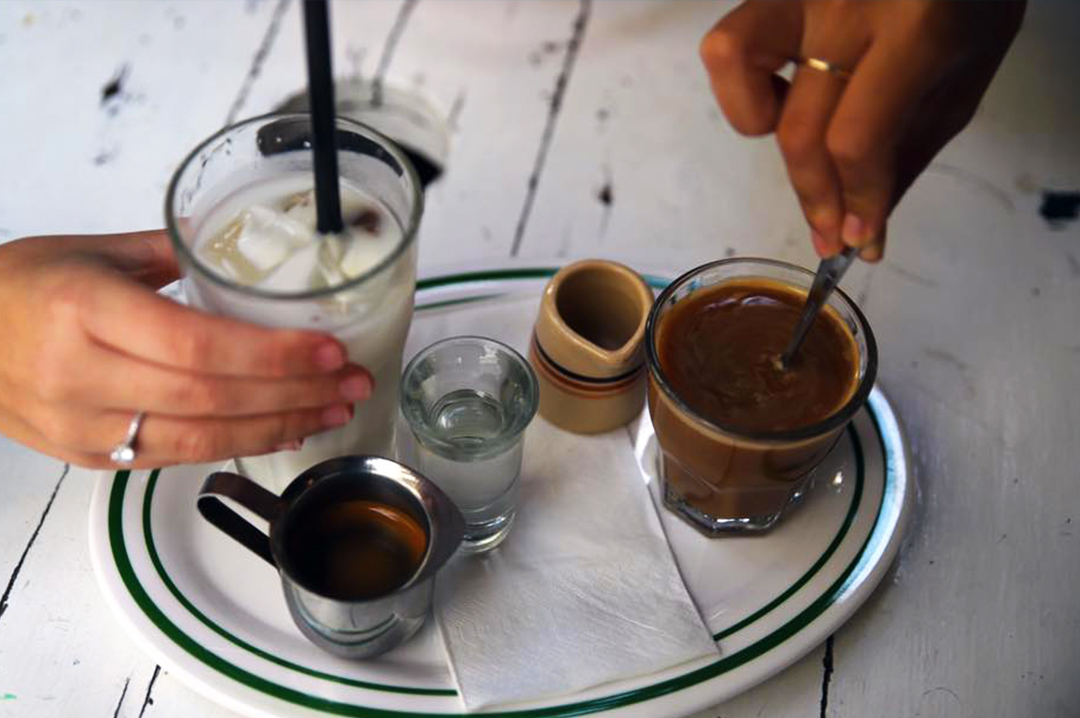 The café's owners are a married couple, and they're often here in the morning. Feel free to ask them about what is happening in the city, which bar to check out, and what you must see—they are very friendly and are always glad to help customers.
Albert, 4.5*, 76 reviews. Open on Shabbat.
Café Puaa
The dishes that Café Puaa offers are a mix of Mediterranean and Middle Eastern cuisine.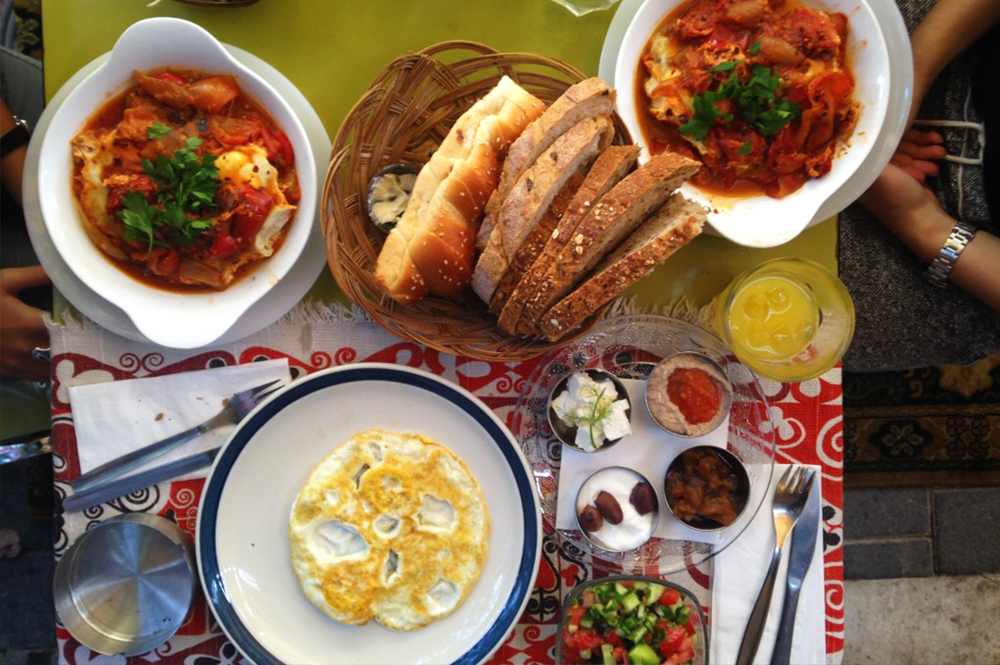 There are seven items on the breakfast menu, including a Mediterranean breakfast with seafood, fish, and Italian spices; Middle Eastern cuisine is represented by shakshuka and sabich.
Jaffa District
Jaffa is the ancient Arab part of the city, and it differs from new Tel Aviv in both spirit and architecture. Jaffa was an Arab city before 1907, but after the State of Israel was established and Tel Aviv continued to expand, it was merged with Tel Aviv. Now, Arabs comprise only 35% of the population in Jaffa, and this part of the city is gaining popularity among the Jewish population.
The café is located on the territory of the immense Jaffa flea market: everywhere you look there are merchants selling everything from antiques, vinyl records, oriental lamps, and vintage clothes. The atmosphere of a traditional Arab market with hawkers reigns here.
Café Puaa, 4.4*, 1,750 reviews. Open on Shabbat.
Tony & Esther
Come to Tony & Esther on Shabbat (Saturday), because they serve their signature breakfast—eggs on challah—only on Saturdays. Challah is a braided bread made from sweet dough that is usually baked for holidays.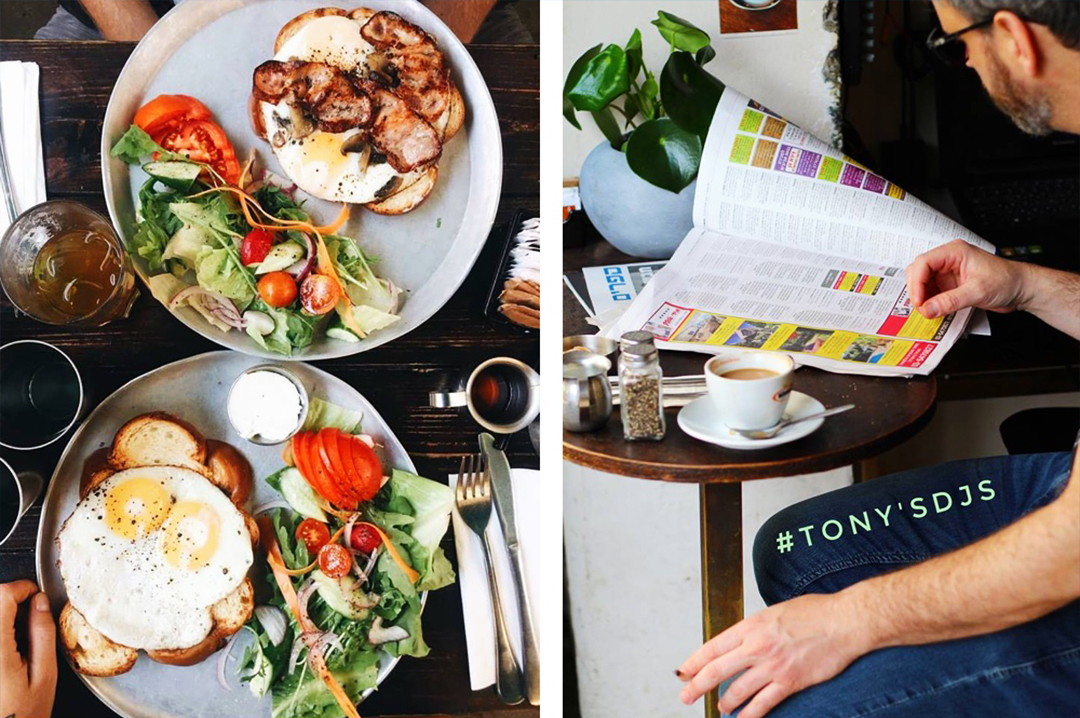 Try the trendy Israeli cold brew coffee. The drink is made by steeping coffee grounds in cold water for an extended period of time. As a result, the coffee has a more full-bodied and sweeter flavor, and is also higher in caffeine. From the sweet drinks, I recommend the Tony Water with grapefruit, ginger, and mint.
Florentin District
Florentin was once a poor, desolate area on the outskirts of Tel Aviv. But, over time, artists started to move into the neighborhood and began to improve it; underground clubs and concert venues have been sprouting up in former warehouse buildings. Basically, the neighborhood was gentrified. Now, the neighborhood is filled with cozy cafés, trendy bars and clubs, art galleries and designer clothing stores. Graffiti artists from all over the world come here to leave their mark—I recommend going on a graffiti tour.
The café is located in the Florentin district, hence the increased concentration of hipsters and the extremely relaxed atmosphere—trendy young people with laptops, casual unpretentious decor, and the almost always packed seating of customers.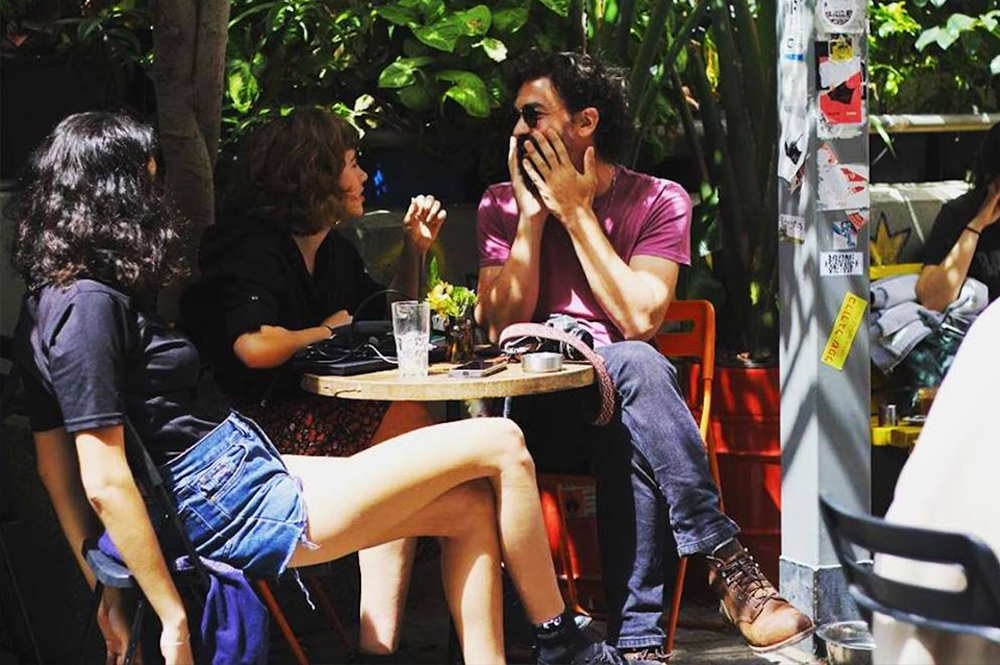 Located near the café is the remarkable Levinsky Market, which has absorbed all the best from a traditional Oriental market—fruit, sweets, spices, and flowers are also sold here. There are fewer people here than at Carmel Market (a popular tourist market), the quality of products is high, and prices are reasonable.
Tony and Esther Café, 4.3*, 48 reviews. Open on Shabbat.
---
Breakfast is regarded piously in Tel Aviv. Many eateries offer special menus for vegans, meat eaters, connoisseurs of Middle Eastern and Mediterranean cuisines, or for those who prefer Asian dishes. The generous portions are served with lots of greens and various types of bread, and breakfast itself rarely ends at noon. After all, is there any better time to make plans for the future and enjoy life? If you're in Tel Aviv, it would be a sin not to take a lesson in hedonism at one of the local cafés.