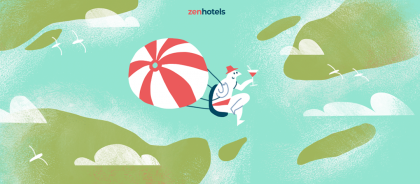 Thailand's Most Beautiful Holiday Islands in Words and Photos
If, when you think of Thailand, you think of Phuket, then you should think again. There are many other places you can choose from in Thailand for a beach holiday. However, there are hundreds of islands off the coast of Thailand and to travel around them all would take a year or more, so here's where we come in – we've pulled together a selection of some of Thailand's most beautiful islands just for you.
---
Contents
Koh Samui
Who to go with
Koh Samui is the ideal destination for a quiet holiday enjoying the endless beaches there. This is a great idea for family holidays – the kids will love it.
How to get there
You can catch a connection to a boat from Bangkok's Southern Bus Terminal. Tickets cost around 820 Thai baht ($27/€25), and after a 12-hour sea crossing, you will find yourself on this island paradise.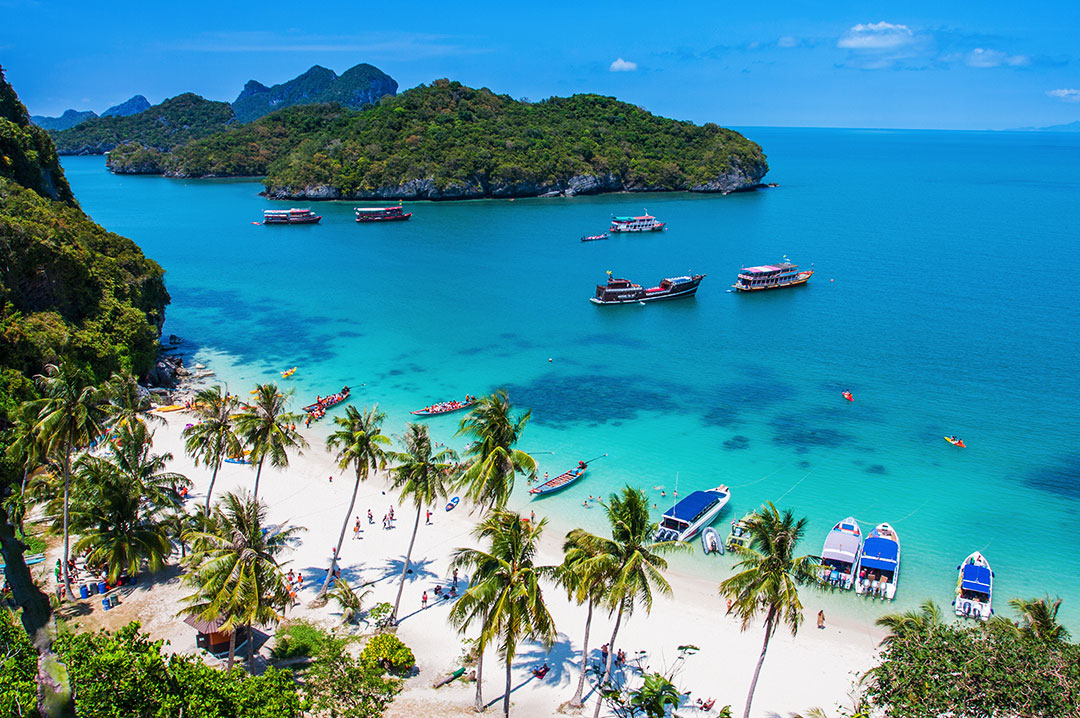 What to see
Koh Samui – or simply Samui – is a popular overwintering destination for lucky freelancers and families with children. It's particularly appealing to people who want to spend time close to nature. No skyscrapers here; the whole of Samui is like one big village, totally suited to beach holidays.
Adults and children alike will enjoy the Paradise Farm Park zoo. [ACCORDING TO MANY REVIEWS ON TRIP ADVISOR THE ANIMALS ARE MISTREATED HERE] It costs 400 baht to go in ($12/€11) for adults and 300 baht for children ($9/€8). The little ones can visit the monkeys, iguanas, red deer, and other animals, and parents can relax in the panoramic pool located in the zoo itself. There's a picturesque view over the island and loads of photo opportunities.
A great place for sunbathing is the lively beach at Chaweng. During the day you can relax by the water's edge and then stay for one of their night parties – the beach is lit up by the lights from the adjacent bars. Sooner or later you'll end up in one or more of the pubs or where the party animals head, the Green Mango. Entrance to this nightclub is free, but you are required to buy a drink costing around 150-200 baht ($6/€5).
Another good beach is at Lamai. It's less crowded here than Chaweng, but it's still got a life. Samui has dozens of beaches, and almost all of them are good for swimming, so it's safe and fun for the kids.
Where to stay
The Punnpreeda Beach Resort 3* (from 1,390 baht/$52/€49) per night for a double room). They offer spacious rooms in the typical Thai style – bamboo, canopies, and large windows overlooking the dense foliage of the Thai jungle. In addition to this, there's a swimming pool and it's within walking distance of where the boats to Pangan and Koh Tao depart.
Koh Tao
Who to go with
With friends or a loved one – the main thing is that you like to go diving.
How to get there
Take the boat from Lomprayah (1,300 baht/$40/€36), which will deposit you on Koh Tao after 8 hours and 45 minutes at sea. En route, you'll be able to take in some of Thailand's spectacular coastal views.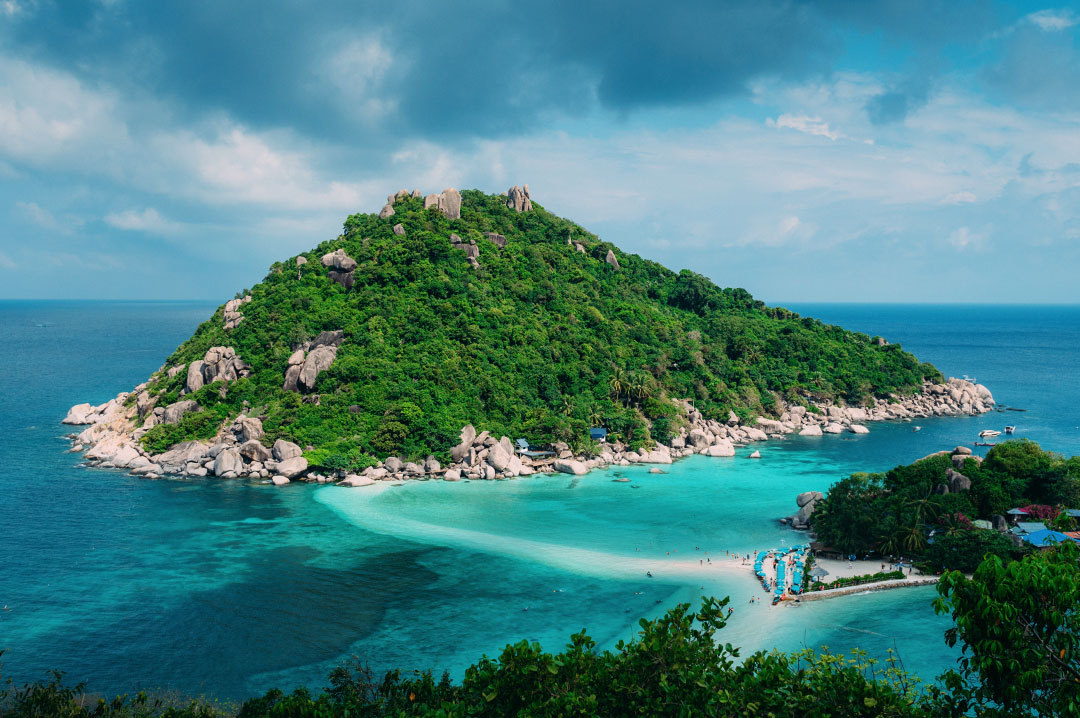 What to see
Koh Tao is also known as Turtle Island, both because the form of the island is said to resemble a turtle and also because of the many turtles which used to inhabit the waters around the island. Now, the island is overrun with divers – and not for nothing. The waters around the island are rich in marine life – corals, turtles, shoals of fish, rays, and harmless small sharks. Koh Tao doesn't just offer diving – you can also go snorkeling (shallow waters with a mask).
If you're tired of life under water, you can always relax on one of the island's beaches. We particularly like the exotic beach at Aow Leuk, where it's much quieter – ideal for couples.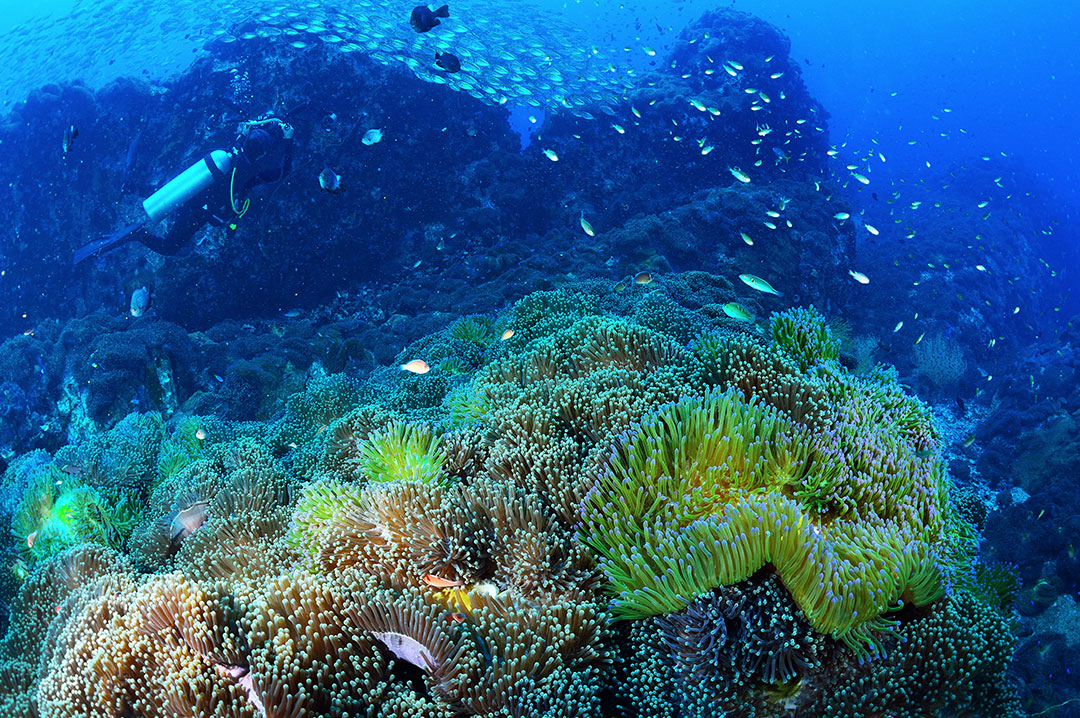 Where to stay
Ban's Diving Resort (from 1,434 baht/$43/€40 per night for two) is located on one of Thailand's most popular beaches, Sairee. It's the longest beach on the island, full of bars, cafes, massage parlors, and diving schools. Here you will find contemporary rooms with balconies, a swimming pool and, of course, diving lessons (one dive costs around 1,500 baht/$47/€42).
Koh Phangan
Who to go with
Party animals
How to get there
It takes about an hour to get from Nathon Pier on Samui by boat to Phangan and costs about 245 baht ($7.50/€7). Welcome to Party Island.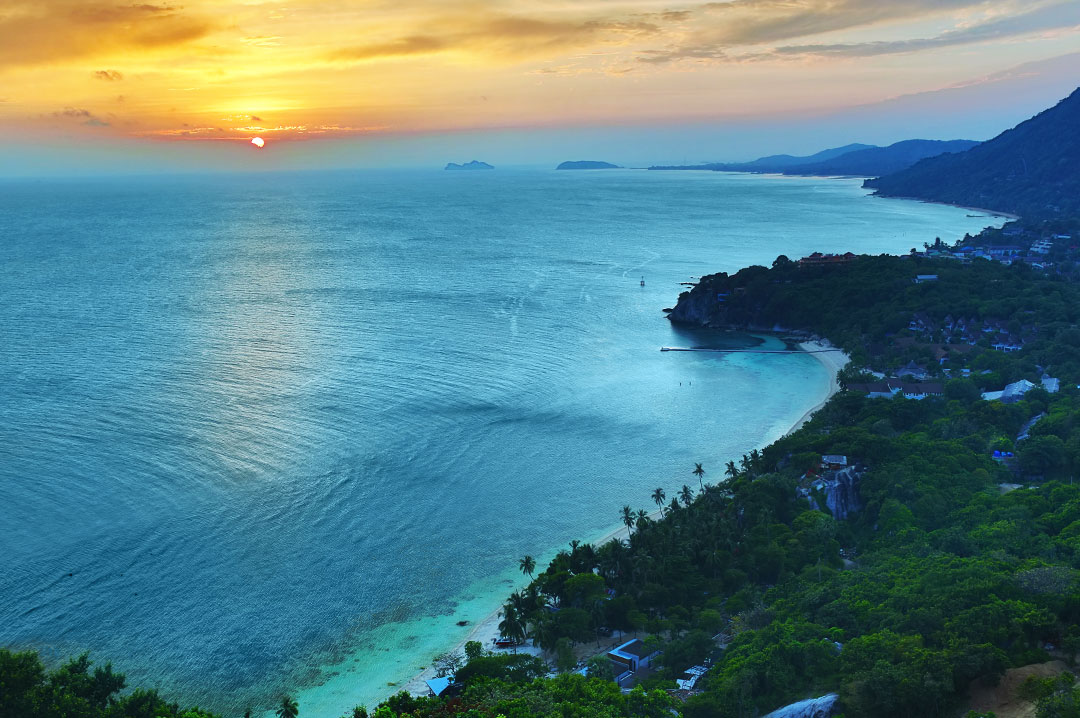 What to see
If partying is an essential part of your beach holiday, then Phangan Island is the place for you. The island's Haad Rin beach is famous in Thailand for its all-night discotheques, which can be heard all over the island. In high season (December-March) up to 20,000 people visit here at any one time – and they all want to dance and party.
Where to stay
The Sunset Beach Club Hotel & Spa charges from 3,100 baht ($121/€113) per night for two. The views over the sea from the hotel's balconies are spectacular, especially at sunset. Further, there is a spa, always something to look forward to after a night on the tiles.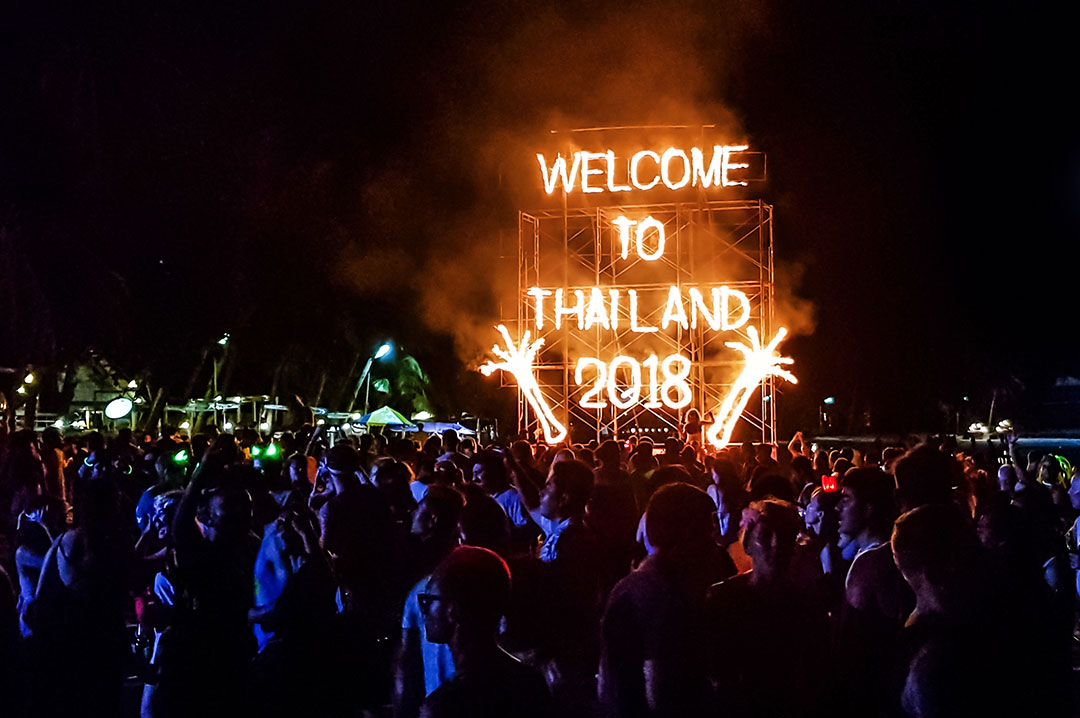 Koh Samet
Who to go with
It's better to lie around doing nothing with someone, so take your best friend.
How to get there
From Ekkamai bus station in Bangkok you take the bus to the port of Ban Phe, which is a 2.5 hour journey and costs 250 baht ($8/€7). You can buy the boat ticket directly on the pier for 50 baht ($1.50/€1.40) for the 45 minute trip across the water to Koh Samet.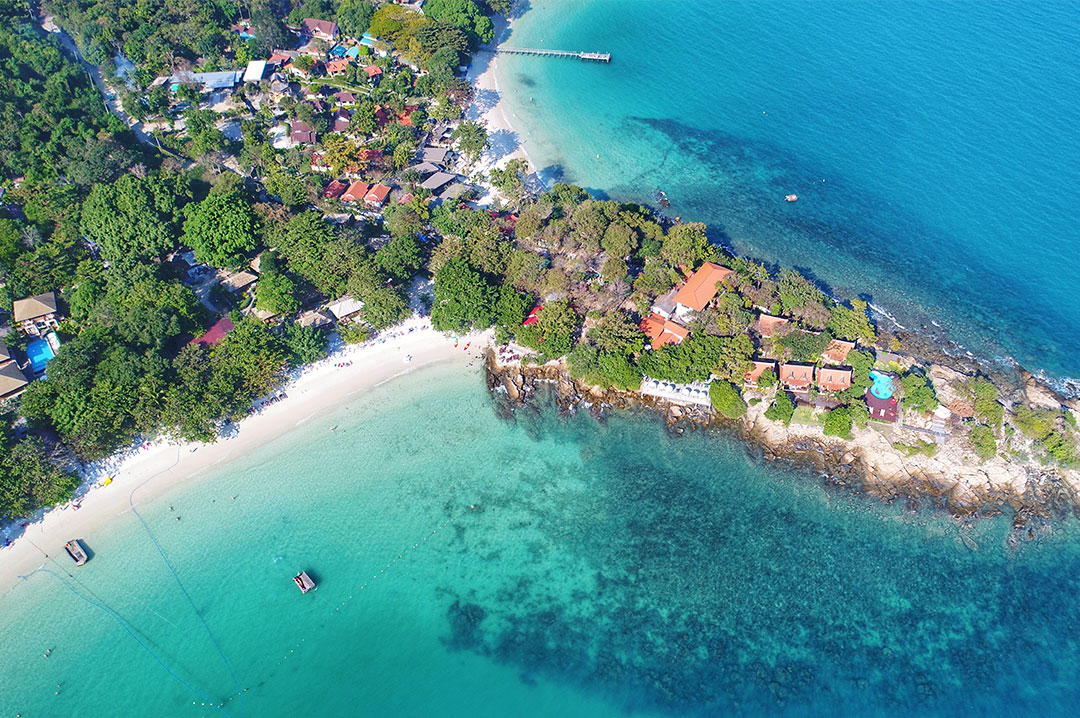 What to see
This is the perfect place to laze around doing nothing other than relaxing on the beach. Say Key beach is ideal for this. You'll get to know other sloths like yourself and together just enjoy local Thai specialties in a nearby cafe overlooking the sea. If you feel that you'd like to actually do something, you can hire a motorcycle or quad bike (around 300 baht or $9/€8 for the day) and head off to explore the island for yourself. There are lots of interesting statues, such as the giant woman. Legend has it that the giant fell in love with a human and took the form of a human woman, but she was rejected. She turned herself back into a giant and walked the beaches of the island in search of her beloved. Another interesting statue is the mermaid and child, known to the locals as "true love".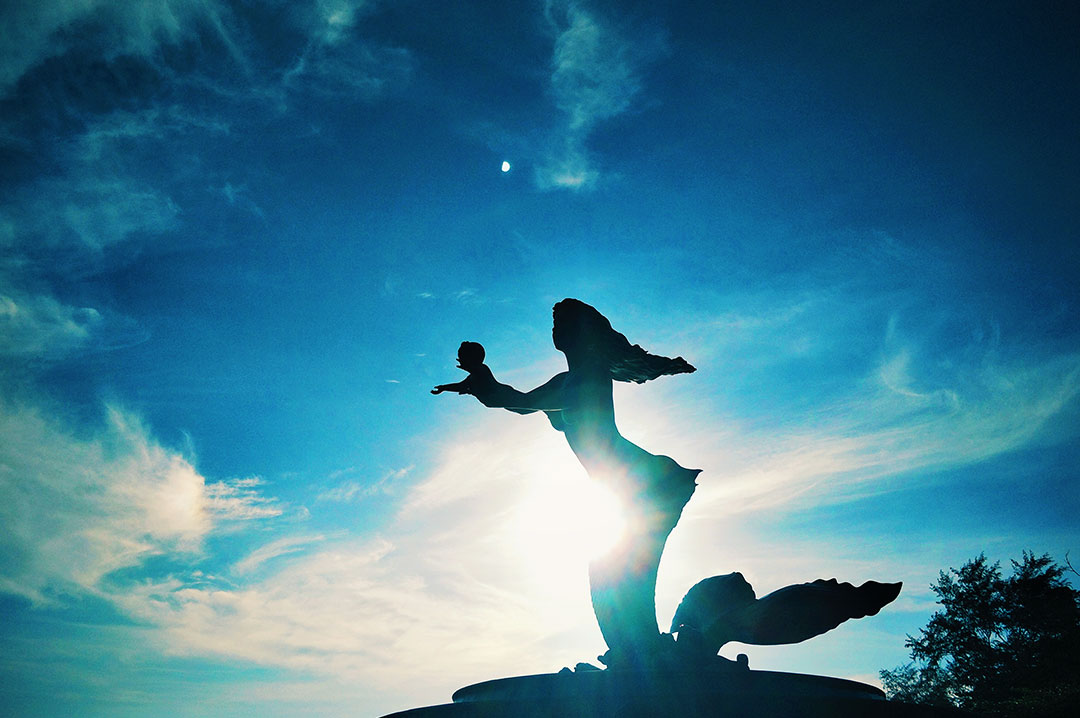 Where to stay
The Nong Nuey Rooms 3* hotel is tucked away in a corner of Say Key beach, on the coastline. A double room costs 2,222 baht ($68/€62) per night. What more do you need on one of Thailand's most beautiful islands, apart from spectacular sea views? We think that's enough.
Koh Si Chang
Who to go with
With a friend, with a nature lover, with your other half. Or simply alone.
How to get there
From Mo Chit bus station in Bangkok, you should head for the city of Si Racha, a journey of around 2.5 hours and costs 160 baht ($5/€4.50). From here, you jump on a boat to Koh Si Chang for around 50 baht ($1.50/€1.40).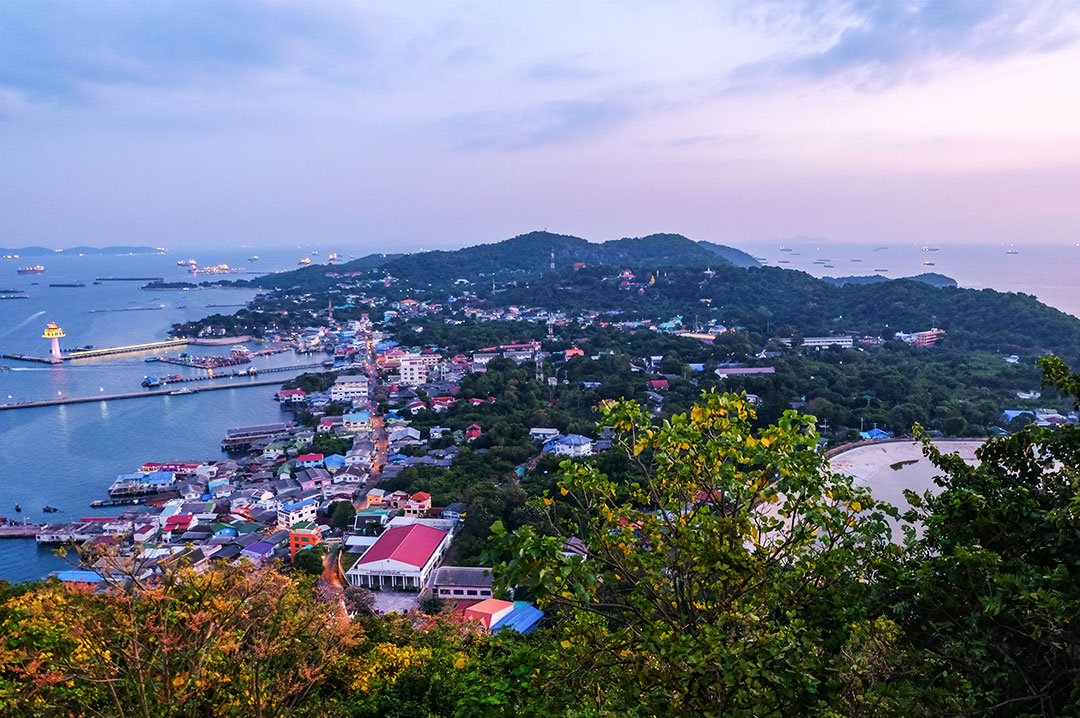 What to see
If you like untouched nature and being away from civilization, and deep down you like a bit of adventure, Koh Si Chang island is the place for you. Just like on Samet, you can hire motorbikes here, but it's better to opt for bicycles, which are for hire all over the place and cost about 120 baht ($3.70/€3.40) per day. Unlike Koh Samet, Ko Si Chang is flat, so it's easy to get around by bike, taking your time beneath the Thai sun. The main attraction here is Buddha's Footprint, which is visible from the nearby observation platform.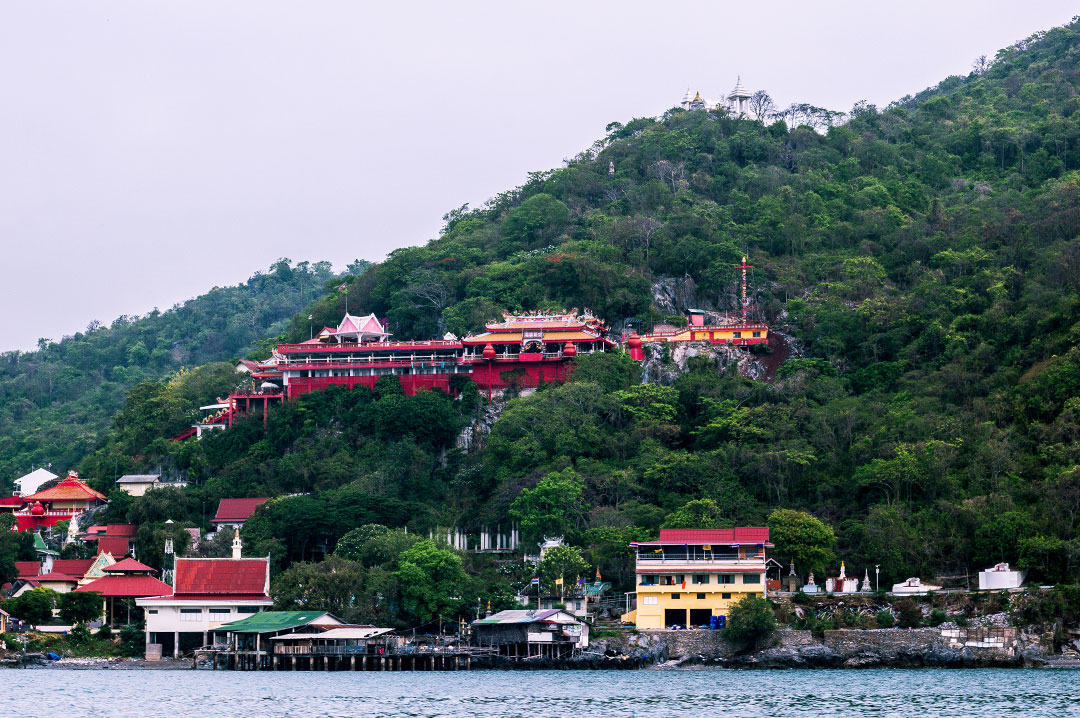 Where to stay
Charlie's Bungalow 2* (from 1,040 baht or $32/€29 per night for two) is a simple place with a beautiful beach. There's also internet here in case you feel the urge to contact the outside world.
---
When you're choosing your beach holiday in Thailand, be sure to understand your motivation for going in the first place and who you plan to spend the time with. You need to get this right. There is something for everyone, which is obvious when you're surrounded by the most beautiful beaches in the world, wild countryside and little monkeys who just want to be your friends…

3,7k

6 minutes read