Barcelona's ten districts are Ciutat Vella (Old Town), L'Eixample, Sants-Montjuïc, Les Corts, Sarrià-Sant Gervasi, Gracia, Horta-Guinardo, Nou Barris, Sant Andreu, and Sant Marti. At the same time, Barcelona is only one twenty-fifth the size of Moscow by square km. Therefore, if you travel from the outskirts of the city right to the center by public transport (for example, to Plaça de Catalunya) it won't take more than 40 minutes.
Ciutat Vella: for aficionados of history, culture and partying
Ciutat Vella, or Old Town has the highest concentration of museums and historical sights of all districts. Some of its neighborhoods ring a bell with anybody who has read at least a little about the city: El Gòtic, La Barceloneta, El Raval, and Sant Pere, Santa Caterina and la Ribera.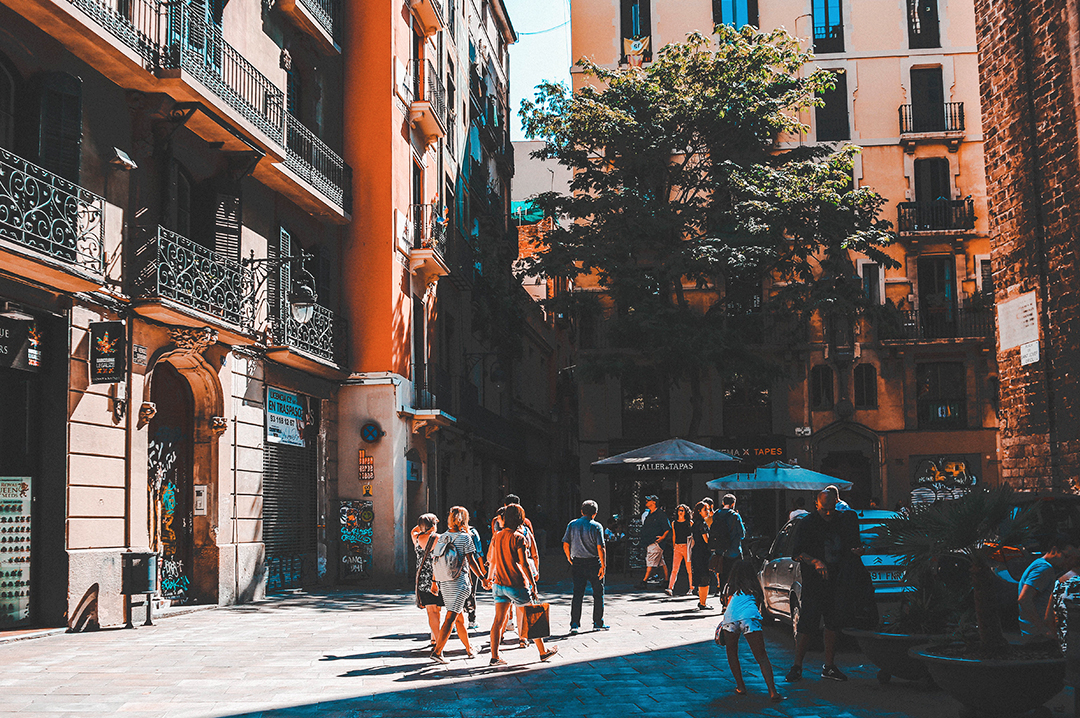 The main pedestrian street La Rambla, the Gothic quarter, Port, the Church of Santa Maria del Mar and the Cathedral of the Holy Cross and Saint Eulalia are the main tourist sights of the city and are all to be found in this district. The Old Town has plenty of restaurants to cater for every taste, with both local and more exotic cuisine. Its streets are full of shops with world-famous brands, as well as products from Catalan designers and artisans. As Christmas approaches a fete is set up on the square in front of the cathedral.
For historical reasons, the Old Town is also the epicenter of the city's nightlife. Here it really is at its most wild! Passeig Marítim street sports the best clubs: Opium, Shôko, and CDLC. Here you can also find bars and discos to match any taste: from simple beer spots to trendy cocktail bars, hip hop, and electro.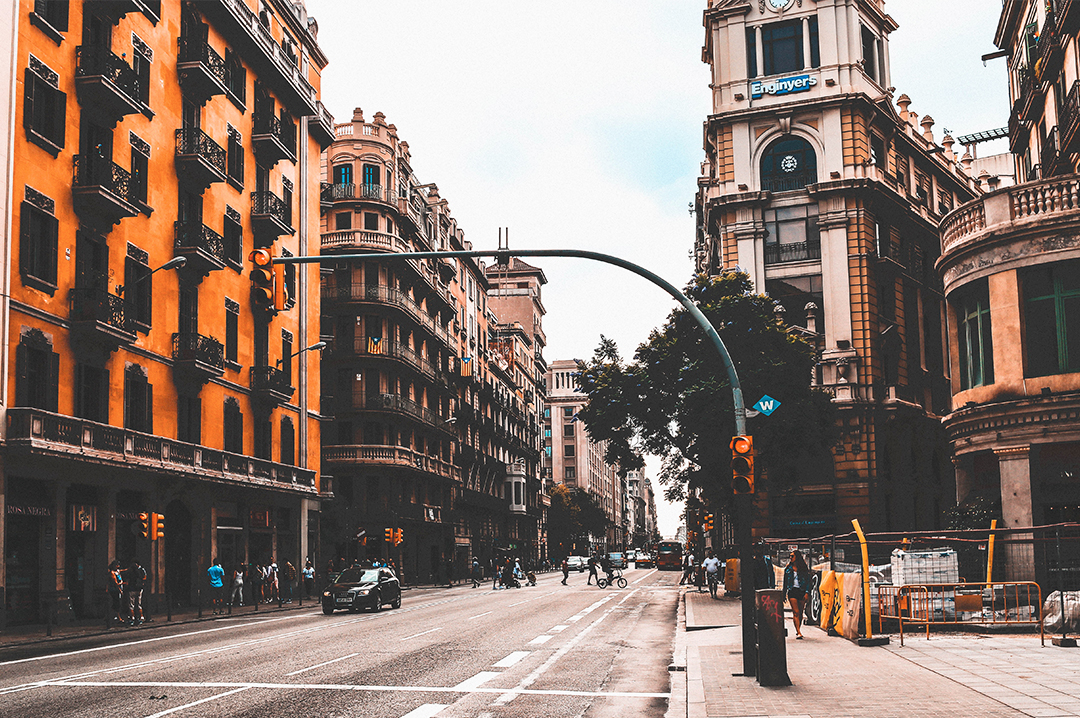 The Gothic quarter is famous for the Jamboree jazz club, as well as Marula Café, which is a staple for groove fans. If hookah is your thing, then head for La Concha — a bar covered in posters with the famous Spanish actress Sara Montiel. For electro music, you can hang out at Moog in El Raval neighborhood, or if you're into rock and roll then make sure to stick your head into Magic Club.
At some clubs, each day has a special music style: for example, Mondays might be salsa, with pop on Tuesdays and reggaeton on Wednesdays. If bars are more to your taste, then you can find quite a few in the neighborhood of Sant Pere, Santa Caterina i la Ribera: theater bar El Bar del Antic Teatre, indie pub Ale&Hop, La Lola, where one of the best flamenco concerts in Barcelona is organized, or, if you prefer sitting in a quieter atmosphere, El Nus.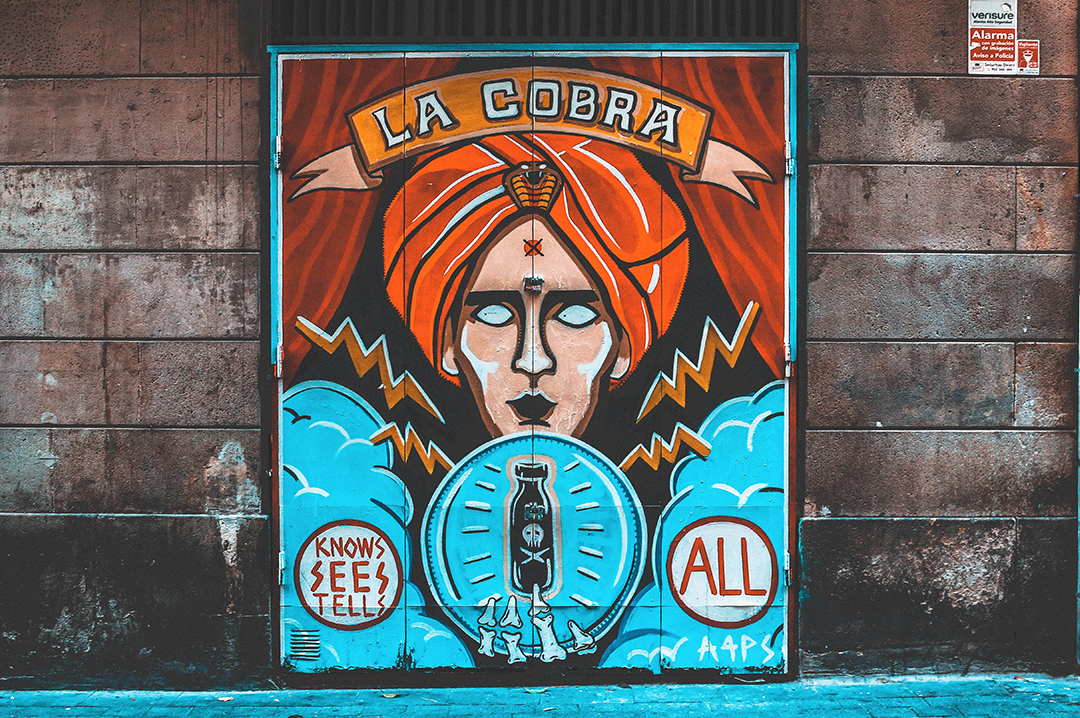 If you're here in a large group and plan on partying until the morning then this is the best place to stay, as if you stay in a residential neighborhood you may encounter the wrath of the locals who can't sleep due to your noise. They may call the police and would be perfectly within their rights to do so.
Fines in Barcelona for making a racket at the wrong time start at €600. This applies equally to bars, discos, and parties held at home. Special audiometers are installed in many apartments rented to tourists, and they send automatic warnings to the owners. So the message is don't hold a disco in your apartment, and definitely not outside either.
The downside to living in the Old Town includes the limited number of supermarkets, as well as the poor level of safety — especially in El Raval neighborhood. If you are adamant that you want to stay in the Old Town but are looking for a more or less quiet spot then the most comfortable option is El Born neighborhood.
La Barceloneta: for those who want to be closer to the sea
If you are here to sunbathe on the beach and enjoy the sea, then it's best to stay in the neighborhood of La Barceloneta. It's just a stone's throw not only from the beach but also from Parc de la Ciutadella and the Gothic quarter. It's also a great place if you're into sport: the waterfront is equipped with exercise machines and volleyball courts, while joggers all head for Parc de la Ciutadella.
It takes half an hour to walk from La Barceloneta to Plaça de Catalunya. This neighborhood has an active nightlife, so if you're traveling with kids or prefer a quieter holiday then you'll have to sacrifice proximity to the sea.
A family holiday by the sea is best served by the city's suburbs in the province of Barcelona, such as Castelldefels. Here you can enjoy more beautiful and spacious beaches, as well as parks with fewer people. You can get from Castelldefels to Plaça de Catalunya by train, and it will take 20-30 minutes. If you have chosen this suburb, then you are still within the first transport zone, and you can use the same ticket that you use in Barcelona itself (€10.20 per ticket for 10 Т10 journeys).
L'Eixample: if you love peace and quiet
If you just came for a quiet break but don't want to wander too far from the main sights then it's best to stay in the district of L'Eixample. L'Eixample is rightfully considered one of the prettiest neighborhoods of Barcelona. And not only because this is where La Sagrada Familia and the Gaudi House-Museum are located, but also because the district itself is constructed with surprising harmony.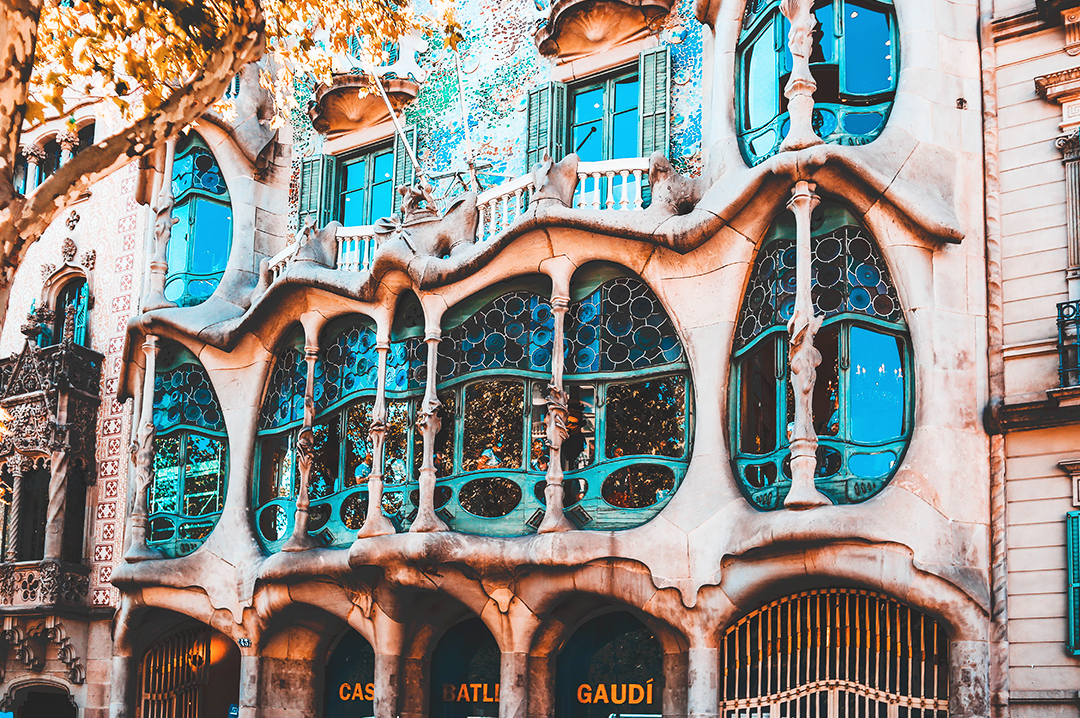 L'Eixample was the first district to be combined with Barcelona after the walls of the Old Town were destroyed. If you gain a bird's eye view, then it resembles honeycomb, and in line with the design of the engineer Ildefons Cerda, it is arranged as a garden-city. All of its apartment blocks are built in modernist style. It's partially due to L'Eixample that Barcelona may be considered an example of modernist aesthetics. Unlike the Old Town, L'Eixample is a residential district with schools and a large number of supermarkets and is much more densely built despite being near the center. It's also Heaven for lovers of fashion, as Paseo de Gracia is one of Barcelona's main shopping streets.
Gracia: for arty visitors
If you enjoy a long conversation with an interesting partner and prefer a more bohemian atmosphere, then Gracia is the place for you. It's a quiet neighborhood, even though it's the one mostly associated with young people. It's said of Gracia that here you live in the very center of Barcelona yet you have the feeling of having moved into a little town. This is a place for young designers, fans of alternative cultures and locals who want to open a small business of their own.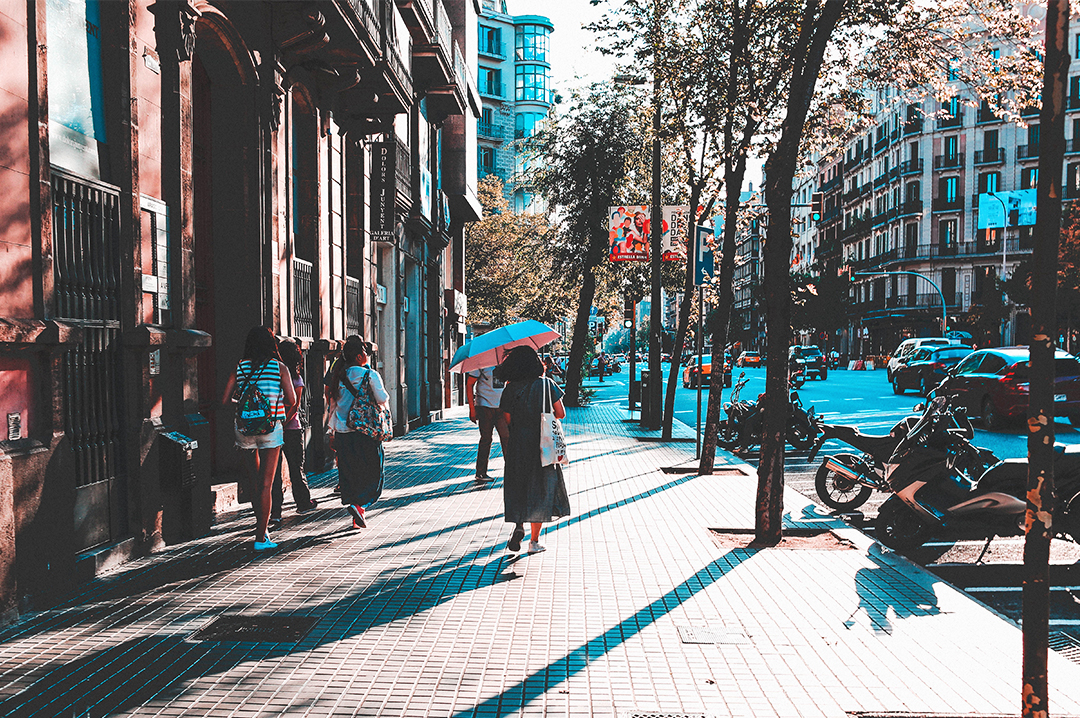 There are a lot of bars here playing music, and young people often stay out here until very late, but without the crazy partying seen at Ciutat Vella. Those seeking rock and roll or music from the 1960s, 1970s, and 1980s head for Bar Musical María, while live music is to be found at La Sonora de Gracia or Alfa Bar, and Latin rhythms at Gracia Latina.
You can forget about a peaceful life in this neighborhood in the last two weeks of August. The famous Gracia neighborhood festival is held then when the streets are transformed beyond recognition. The locals invent a whole new motif, make decorations and plan entertainment for their neighbors. It might be a street of flamenco dancing with live music and Andalusian tapas treats, or a "street of Hell" with devils and a frightening atmosphere, or even a street representing the Russian Revolution with Soviet posters and a huge Lenin made of papier-mache. The talented Gracia locals will turn any fantasy into reality as long as their street wins the accolade of the best street of the year. So if you want to experience the celebrations of true Barcelona bohemians lasting from morning until evening, August is the time to get here.
Sants-Montjuïc: for those who can't sit still
If you prefer the quiet and comfort but don't want to stray too far from the center, then Sants-Montjuïc is your choice. It's considered one of the best districts in terms of the transport network. From Sants railway station you can travel to Sitges (around €4), Girona (around €15) or Tarragona (around €10), while from Plaça d'Espanya station you can reach Montserrat monastery.
There are several ways to arrange a trip to Montserrat monastery. The budget choice is appropriate for those who love walking across the mountains. In this case, you need to purchase an ordinary ticket to the town of Monistrol de Montserrat (around €5 one way), located at the foot of the mountain where the monastery itself is built. Once you get to Monistrol, go to the tourist office and pick up a map with several routes leading to Montserrat monastery. If you prefer the funicular or train, then it's better to buy a combined return ticket from and to Plaça d'Espanya that includes taking the funicular or "lightning" train (cremallera) to the monastery. There are various tariffs, including for example only the journey, or, as well as the journey, all museums and being taken to the very highest peak on the mountain.
Go and visit Museu Nacional d'Art de Catalunya (€12), take a bus ride to Montjuïc castle (€5), and near Poble Sec subway station turn into Blai Street, which is famous for its bars and restaurants. Be sure to order pintxos — these are Basque snacks similar to canapes: a slice of bread with cheese, sausage or some other filling stuck on a toothpick. You can also order any drink that looks appetizing and grab a selection of pintxos, but take note of the toothpicks' colors. Plain, red and yellow – each signifies a different price: €1, €1.50 or €2, respectively. When the time comes to bill you the waiter simply counts the toothpicks.
There are a lot of these bars, including Blai Tonight, Blai 9, Pincho J and L'Atelier de Blai.
On 6 January, when the Spanish are all celebrating the Cavalcade of Magi, an elaborate parade finishes up at Plaça d'Espanya, having begun at the city port. Children love this festival, as this is the day the magi Melchior, Gaspar, and Baltasar bring them Christmas presents. Cavalcade of Magi has somewhat lost is religious nature these days and has transformed into a national family holiday. An elaborate procession of magi is held in every town in Spain, even the very smallest ones, with live music, original costumes, dances and sweets thrown to the crowd.
Les Corts and Sarrià-Sant Gervasi: for those who want to live like the locals
If you're not bothered about living right by the main sights and prefer to immerse yourself in the life of ordinary Barcelona inhabitants, then you can choose accommodation in Les Corts, Sarrià-Sant Gervasi, Horta-Guinardo, Nou Barris, Sant Andreu or Sant Marti.
Les Corts is one of the most elegant, spacious and rich districts of Barcelona. Here there are a number of modest-sized gardens, park squares as well as pretty town squares, such as Parque Pedralbes, Jardines de la Maternidad, and Plaza Comas, where it is pleasant to take breakfast or drink an aperitif prior to dinner — this is why Barcelonians like it so much.
From Les Corts, it's easiest of all to reach the mountain range of Collserola (Reina Elisenda station) — a typical Mediterranean forest with pines, oaks and rich fauna extending over more than eight hectares. Collserola is often named the "lungs" of Barcelona. This district also houses the famous Camp Nou stadium — a must-see for football fans. An entry ticket starts at €25. While if you want to renew your wardrobe you can head for the big shopping centers La Illa, Corte Inglés and Pedralbes Center.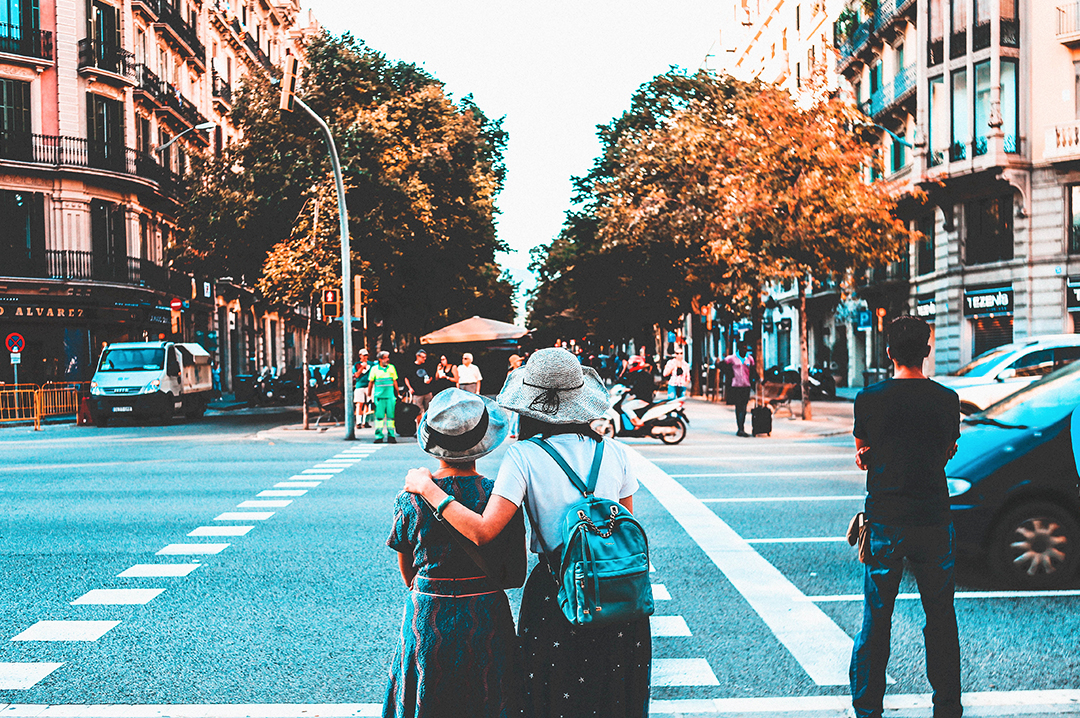 Sarrià-Sant Gervasi is considered the most comfortable district for living in. The locals believe this neighborhood to be peaceful, safe and family-friendly. That said, it's the most expensive neighborhood of Barcelona and, probably, the one worst connected to the rest of the city by public transport. This is where footballers, politicians and other famous people live. In the past, it was at Sarrià-Sant Gervasi that the rich bourgeoisie built their homes — many of the houses there are symbols of modernist architecture.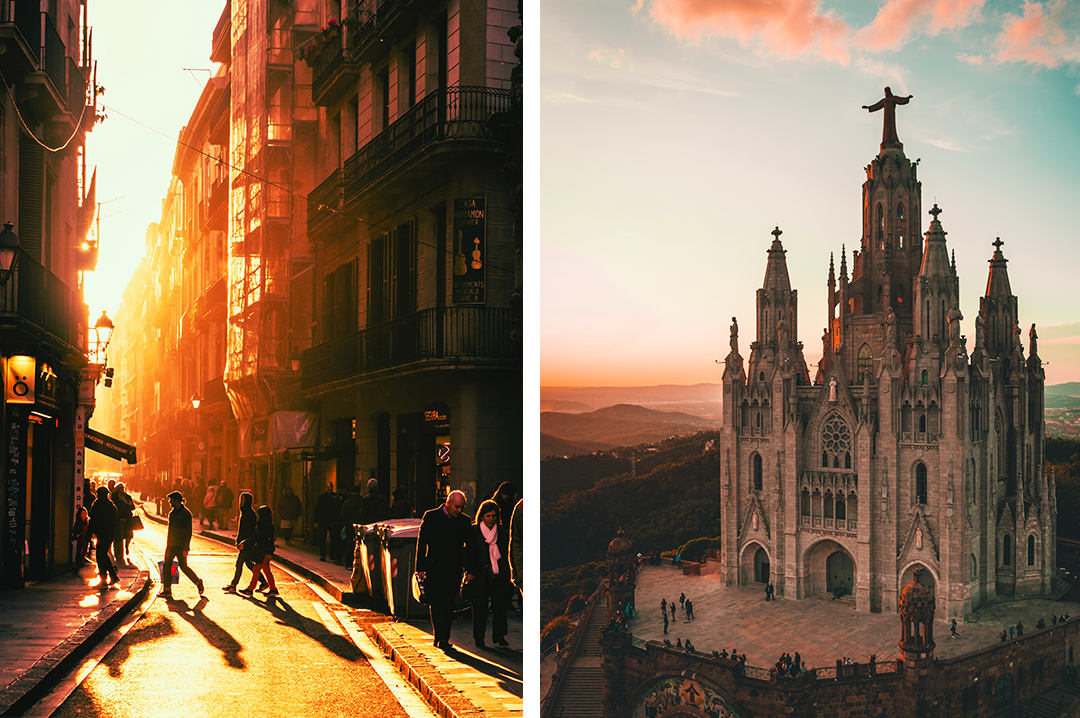 Although most of the district is taken up with ordinary houses, it also neighbors Tibidabo, a mountain which hosts the Expiatory Church of the Sacred Heart of Jesus (free entrance) and an amusement park loved by children. If you're traveling with children, be sure to visit CosmoCaixa, one of the best science museums in Europe (€5 per ticket). It's greatest merit is its maximum interactivity: you can touch everything and test gravity and inertia. The museum also contains a tropical forest and tactile zoo.
Where not to stay
Of the ten districts of Barcelona there is none that is a complete no-go. Nevertheless, certain places are best avoided. In the Old Town this is the El Raval neighborhood. It's considered very noisy and also dangerous at night, even though it's located at the very heart of Barcelona. Due to its poor reputation, it's much cheaper to rent accommodation here than in the other neighborhood of Ciutat Vella — so don't be tricked by the low prices.
In the Sant Andreu district, you should totally avoid the Trinitat Vella neighborhood and la Via Trajana street of the Bon Pastor neighborhood. This is also a risky place, especially when it gets dark. The towns neighboring this district are also viewed as dangerous, such as Badalona, La Mina, and Sant Adrià de Besòs.
---
Barcelona will shelter all travelers: those who have come to stroll through the museums, those planning to hang out in the bars, and those who wake up closer to nightfall and head for the dancefloor. Choose your own Barcelona.