Contents
Opening times: 9:30-17:00.

Entry price: museum entry — £27.50 (≈$34 /€31), Tower Bridge — £9.80 (≈$12.50 /€11.40).

How to get there: Tower Hill underground station. 

Official websites:

Tower of London

and

Tower Bridge

.
Located just a couple of minutes' walk from each other, the former dungeon and now one of the world's most famous museums the Tower of London and the similarly named Tower Bridge dating to the 15th century must be included in your London itinerary. Admittedly, the entry cost stings a little, but it means you will get the chance to visit one of the oldest city buildings to have survived in an ideal state for 500 years!
Inside the museum, you can view the crown jewels, armor, former dungeon torture rooms, and places of execution.
As far as the bridge is concerned, not only can you take a picture of yourself with the bridge in the background, but you can also climb up and take a stroll along the walkway with a glass floor that reveals an amazing view of London's hustle and bustle from 42 meters. This isn't much fun if you're scared of heights, but otherwise, it's well worth it.
Opening times: on days when the palace is open, its opening time is 9:30 to 17:15; changing of the guards begins at 10:45 and lasts 45 minutes.

Entry price: £25 (≈$31/ €28), from July to September.

How to get there: Green Park or Piccadilly Circus underground stations.

Official website:

https://www.rct.uk/visit/the-state-rooms-buckingham-palace

.
The royal family's actual residence in London, is the most glorious reminder of the culture and traditions of Britain and its reigning monarchy. The palace was built in 1837 and continues to be used for its original purpose.
You can tell whether the queen is at home from the flag on the roof: if it's lowered, it means she's absent, while if it's raised, then you will feel physically just a little bit closer to her.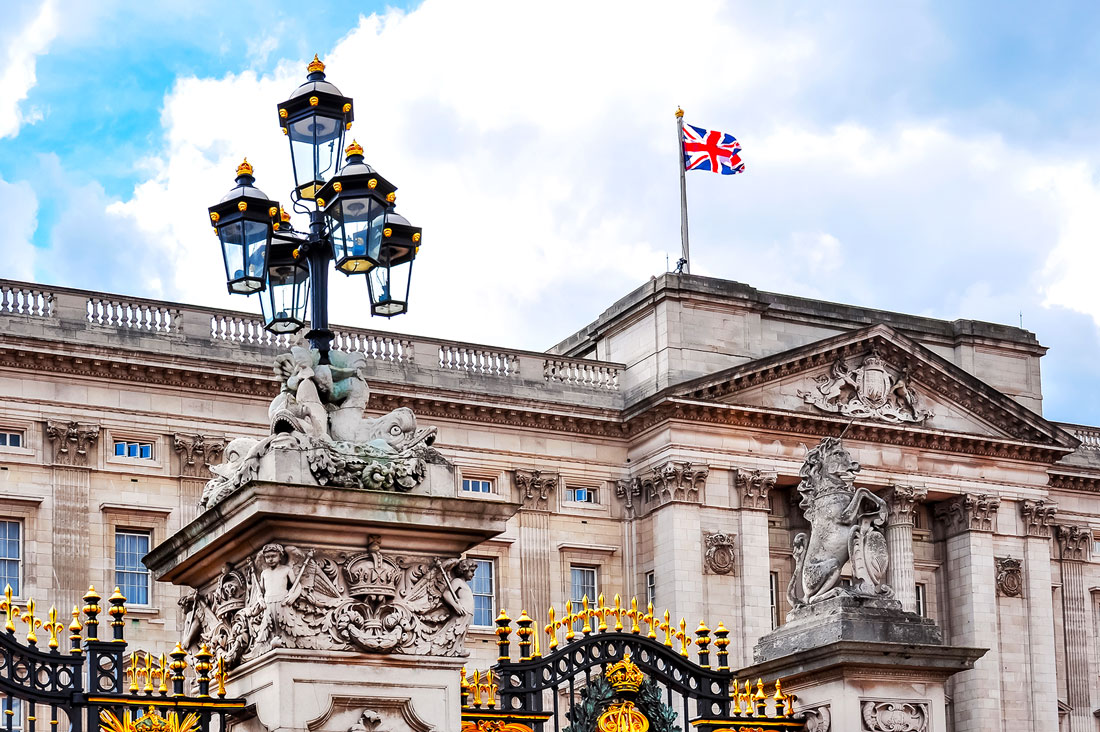 It's only possible as a tourist to visit during those ten weeks from July to September. At the same time, you can watch the fascinating changing of the guard all year round, during which soldiers in red and black uniforms with bearskin caps the height of three heads solemnly march in a ceremony where the tiniest detail has been perfected.
I recommend you get here early so that you can stand closer to the gate. You can walk around the residence, in St James's Park and Green Park, and after that head for the famous Piccadilly Square with its huge advertising banners, fountain, and extremely vociferous street musicians.
Opening times: weekdays — 10:00-18:00, weekends — 11:00-21:00.

Entry price: free.

How to get there: Monument or Bank underground stations.

Official website:

https://skygarden.london/

.
Until very recently, this observation point right in the center of the City wasn't to be found on any list of London's tourist attractions. Today I very much recommend all tourists to visit this site. There are several reasons why I love Sky Garden. Firstly, the astounding views of the city, for which you don't even have to pay – entrance is free. Admittedly, you have to book the date and time in advance – tickets for the upcoming ten days become available on the Sky Garden website every Monday.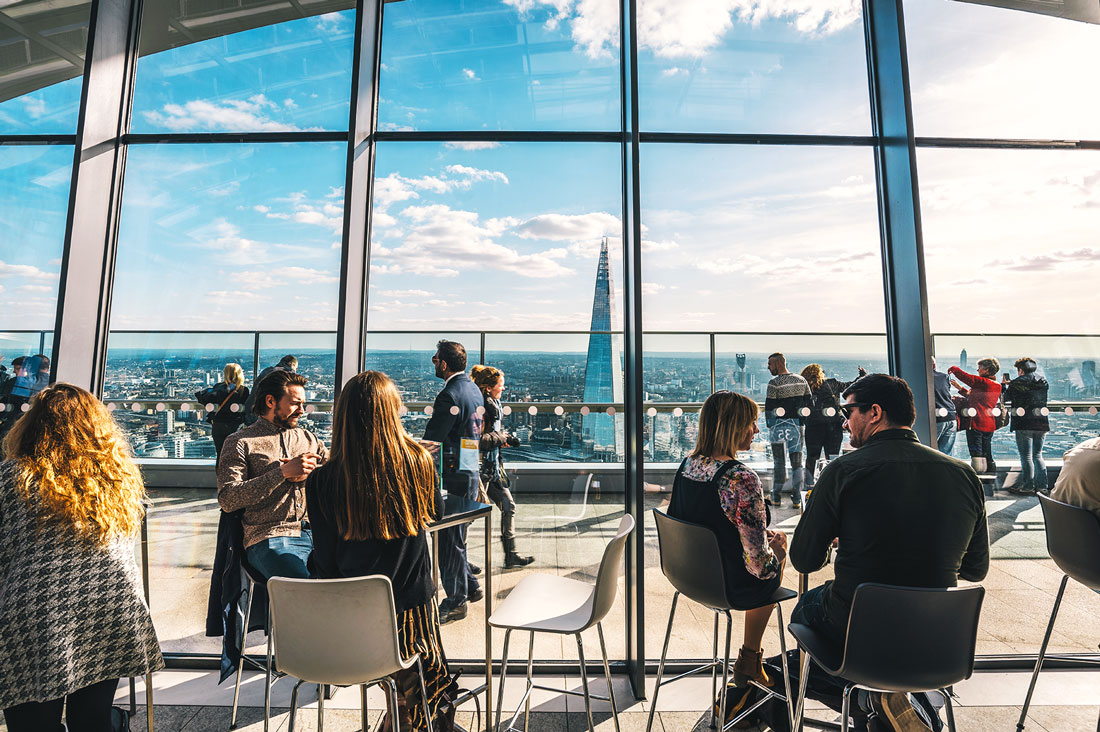 Secondly, it features a really relaxed atmosphere. You can sit on the sofa, on the platforms next to the glass walls or on the floor, or you can simply walk through and admire the tropical garden as high as a bird flies. Here there is also a cafe with budget-level prices, where coffee and cake will cost you just a few pounds. Nobody will ask you to leave the observation point, and if the weather is good, you will be allowed onto the open terrace from where you can take wonderful photos.
Opening times: 10:00-19:00.

Entry price: £16.50 (≈$21 / €19).

How to get there: Kew Gardens underground station.

Official website:

https://www.kew.org/

.
Nobody loves gardens and gardening as much as the British. Royal Kew Gardens (Kew Gardens) in southwest London is one of the most beautiful gardens not only in the country but in the whole world. Created in 1759 on private grounds, it became state property in 1841. Today the garden extends over 132 hectares, and it contains millions of different plant types.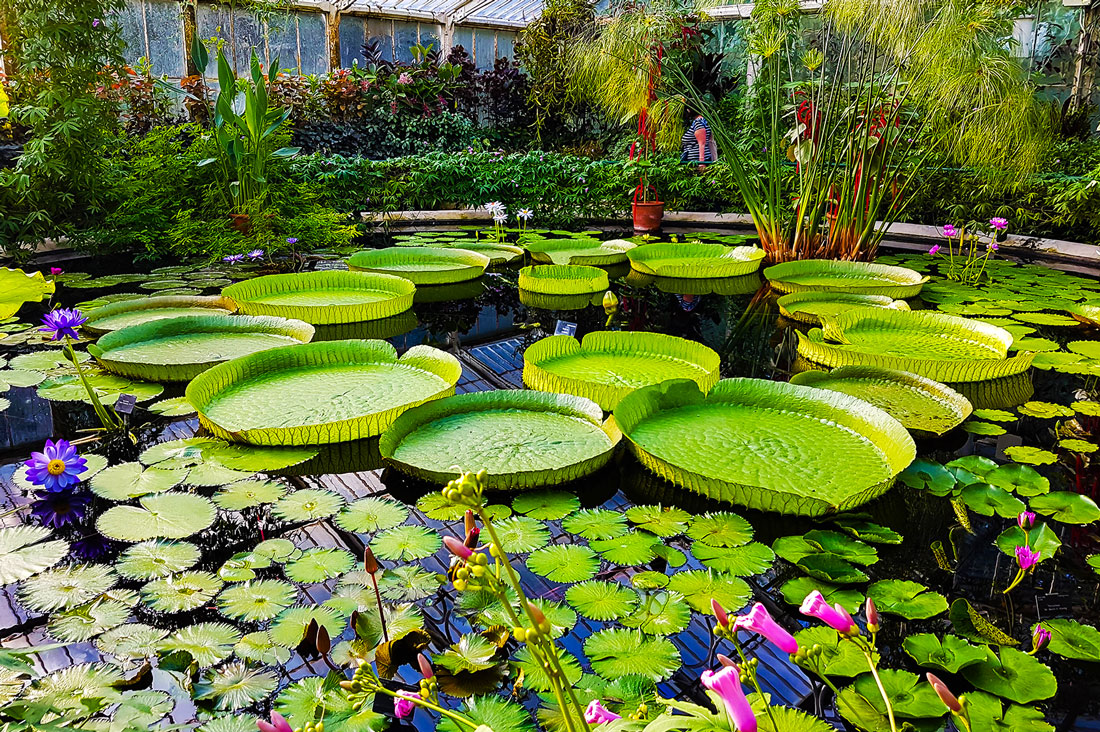 The territory includes a palm house that recreates the climate of tropical forests, an alley of hanging garlands where you can walk past huge trees, an iron hive resembling a real bee hive, and many more buildings and works of architecture, both historical and modern. It's best to get here when the weather is warm and dry, but it has lots of interesting things in winter, too. If it rains, you can wait for it to stop in one of Kew's many cafes and museums.
The first point to note is that the entire district is centered around Prime Meridian, and the observatory is full of interesting historical places. For many centuries, Greenwich was the center of British naval power. Therefore, the first thing that strikes you when you exit the underground is the sole surviving clipper, the Cutty Sark, used in the 19th century for rapid shipments of tea from China to Britain. You can visit the boat and its attached museum for £15 (≈$19 / €17).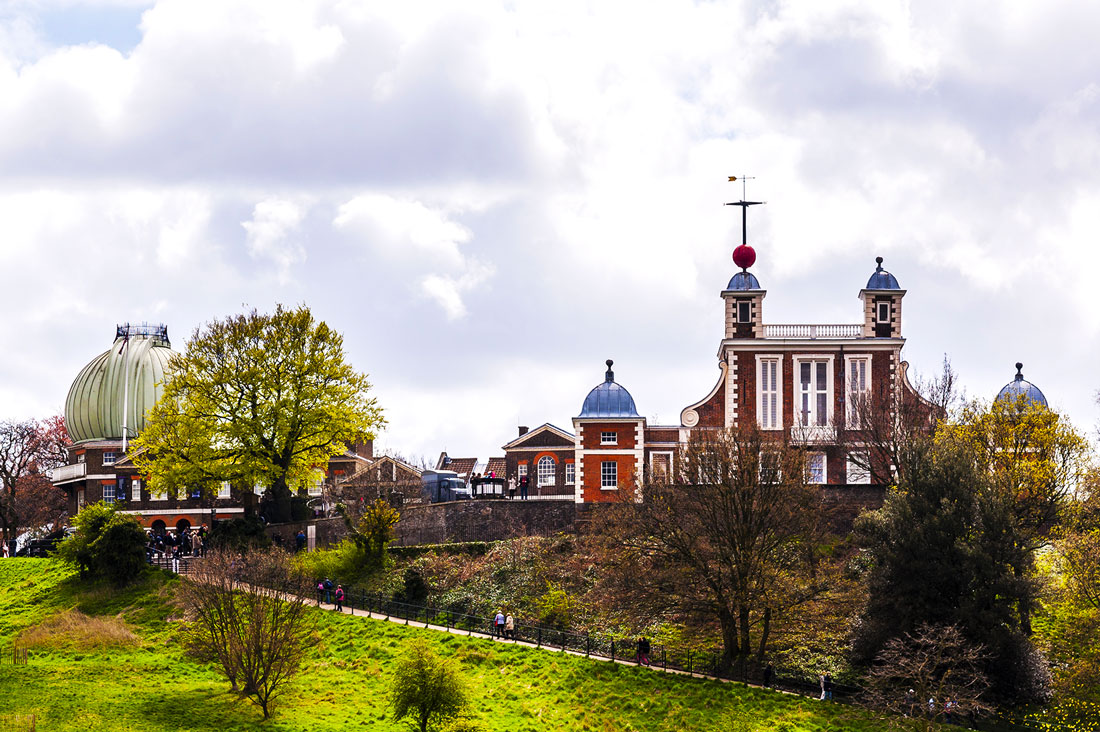 Apart from the ship, this lively tourist district has a market where you can lunch on delicious and inexpensive street food (the average bill is £5-8 / ≈ $6-10 (€5.50-9)). The culmination of your trip around Greenwich could be a visit to Prime Meridian. After all, one of the most unusual things to do in London is to stand in the building of the Royal Observatory with one foot in the eastern hemisphere and another foot in the western hemisphere.
Opening times: 10:00-18:00.

Entry price: the main collection is free, but sometimes you have to pay for separate temporary exhibitions.

How to get there: London Bridge or Southwark underground stations.

Official website:

https://www.tate.org.uk/

.
Once simply known as the Tate Gallery, this attraction is now split into two London galleries — Tate Britain and Tate Modern. The Tate Gallery opened in 1897, but with time and the growth of its main collection of British art, it came to need more space. Later it was split into Tate Britain on the Northern side of the Thames with its collection of historical British paintings and the Tate Modern, which houses a collection of contemporary art.
The Tate Modern is popular among tourists not only for its exhibits by such famous artists as Picasso, Dali and Malevich, but also thanks to the huge building that is a former power station with a beautiful location on the Thames embankment next to Shakespeare's Globe Theatre and a view of the Millennium Bridge and St. Paul's Cathedral. If you're a true fan of art and want to view both museums, then take note that they are conveniently connected by a rapid ferry. The timetable and prices can be found here.
I also must tell you that just ten minutes' walk from the Tate Modern, you will find one of London's oldest markets — Borough Market, which is over 1,000 years old! It gets very crowded here at weekends, but during weekdays you can just about walk among this gastronomic jungle and try delicacies to meet any taste and budget (prices from £3 / ≈ $4 (€3.60)).
Opening times: 10:00-17:45, and 10:00-22:00 on Fridays.

Entry price: the main collection is free, but sometimes you have to pay for separate temporary exhibitions.

How to get there: South Kensington underground station.

Official website:

https://www.vam.ac.uk/

.
Continuing our theme of free museums of London: well, the list has to include the Victoria and Albert Museum (also known as the V&A), which belongs to the group of museums in South Kensington, a prestigious district of London. These also include the Natural History Museum and the Science Museum, which are also worth visiting.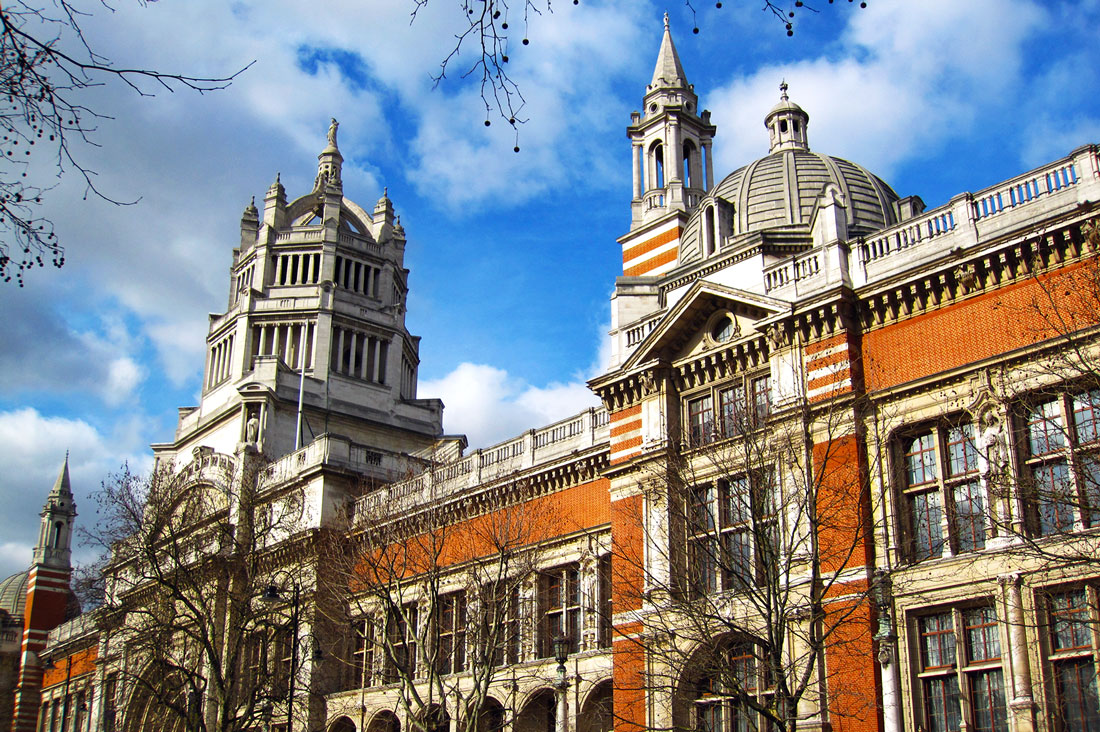 Founded in 1852, the V&A occupies space over 5 hectares (!) and includes 145 galleries covering over 5,000 years of history of art, fashion, and design. Exhibits include ceramics and glass, textiles and costumes, silver and gold handicraft, metal craft, sculptures, engravings, photography, and much more.
Near Soho, known for its parties and theaters, you will find Trafalgar Square. It was built to celebrate Vice-Admiral Nelson's victory over the French and Spanish at the Battle of Trafalgar in 1805. Nelson's Column, a 183-foot stone monument, towers above the fountains and bronze sculptures on the square that were molded from melted French canons.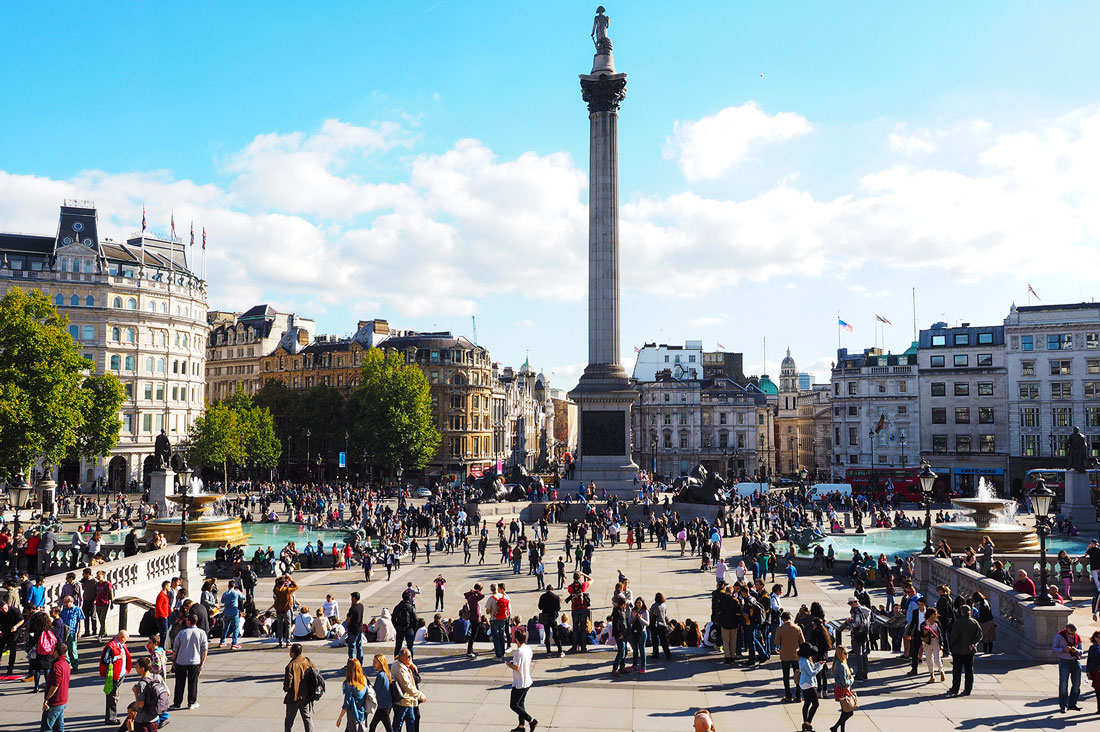 The National Gallery, Admiralty Arch, and St. Martin-in-the-Fields Church surround the square from different sides, making it even more attractive to tourists. By the way, entry to the National Gallery is also free, while St. Martin-in-the-Fields Church hosts free concerts during the day that anybody is allowed to attend (you can see the timetable here).
Opening times: Parliament tours are held from 9:00 to 16:00.

How to get there: Westminster underground station.

Official website:

https://www.parliament.uk/bigben

.
Nothing symbolizes London as much as the 97-meter high Elizabeth Tower with its gigantic clock and deafening bell known as Big Ben.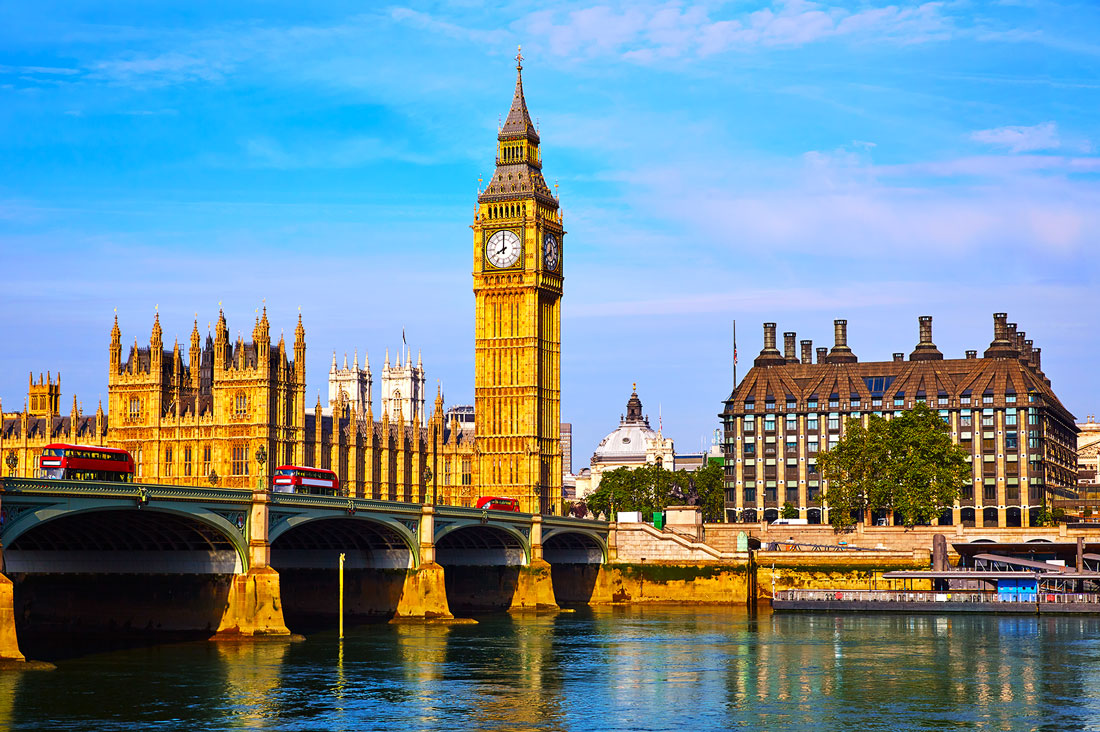 Elizabeth Tower is a relatively young building by British standards: after the Great Fire in 1834 the houses of parliament had to be restored practically from scratch. A decision was then taken to add a tower with a clock, and by 1841 London's new symbol was erected in the district of Westminster. 
However, don't rush to take a photo of yourself with Big Ben in the background: the building with the famous bell is undergoing repairs until 2021, and all you will be able to see for now is the scaffolding. But there is good news as well: you can join a tour of the parliament buildings. You will need to book tickets in advance on the website. Prices start at £20 (≈ $25 /€23).
Opening times: 24 hours.

Entry price: free.

How to get there: Hampstead or Gospel Oak underground stations.
Just a few miles from the capital's center, you will find a green island of wild nature, which for some reason, the majority of visitors to London never get to visit, though they should. Hampstead is one of the city's most expensive districts, where the atmosphere of Britain's rich rural life reigns.
Well, here is some more great news — you don't have to pay for this stroll either, so enjoy the woodland's mazy paths. They will definitely take you to Parliament Hill, from which you get an amazing view of the city. Here you can bathe in the ponds in summer, which locals love to do to counter the exhausting heat. For rules on how to use the ponds on Hampstead Heath safely, read here.
In cold weather, you can warm up in Kenwood House, an 17th-century manor house which was once the residence of earls. Entry is free, and the house is open to visitors every day from 10:00 to 17:00.
---
London is wonderful because it has plenty of free attractions to meet any taste. You might argue that entry to the most popular places is quite expensive, but you don't actually have to go inside them in order to get to know them and feel the city. And if you didn't manage to visit everything on the list during your first trip, then you should definitely plan another journey when they open Big Ben; then you will feel just a little more confident, and that will make you fall in love with this city forever, as I did.