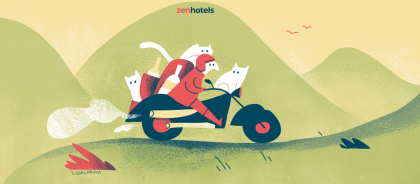 What to Bring Back from Montenegro: 6 Ideal Souvenirs
Montenegro only has an area of 14 square kilometers but don't let that fool you into thinking that nothing is going on there. You'll find souvenirs to meet every taste – from those who like to eat well to those who love cats. Here are some great gift ideas from the tiny country on the Balkan peninsula.
---
Rakija
Rakija is the classic Balkan drink and tastes a bit like brandy. In Montenegro they don't just mass produce it, everyone gets involved – it's practically a national sport. There are different sorts of rakija made from grapes, called lozovača, from plums, called slivovič and from apples, called yabukovača.
Where to buy it. If you don't know any locals who distill it at home, don't worry – as it's the national drink you'll find it in every supermarket. A bottle will set you back about €30/$33 from such stores as Voli, Roda or Maxi. Make sure you know which fruit the rakija you're buying is made from, so you get the one you like best. Bear in mind that Montenegrins don't consider rakija made from a mixture of fruit to be a quality beverage – they see it more as a curiosity.
How to drink it
Rakija is taken neat and is normally drunk as a shot during meals. It's best to enjoy this strong drink with succulent meat dishes.
Wine
It is wrong to think that the best wines in Europe only originate in France, Italy or Spain. There may not be as many grape varieties in Montenegro, but the best of the domestic varieties, the red vranac, and white krstač grapes make excellent wines. Bovin is a producer worthy of particular attention, with its wonderful wines made from both local and imported grapes.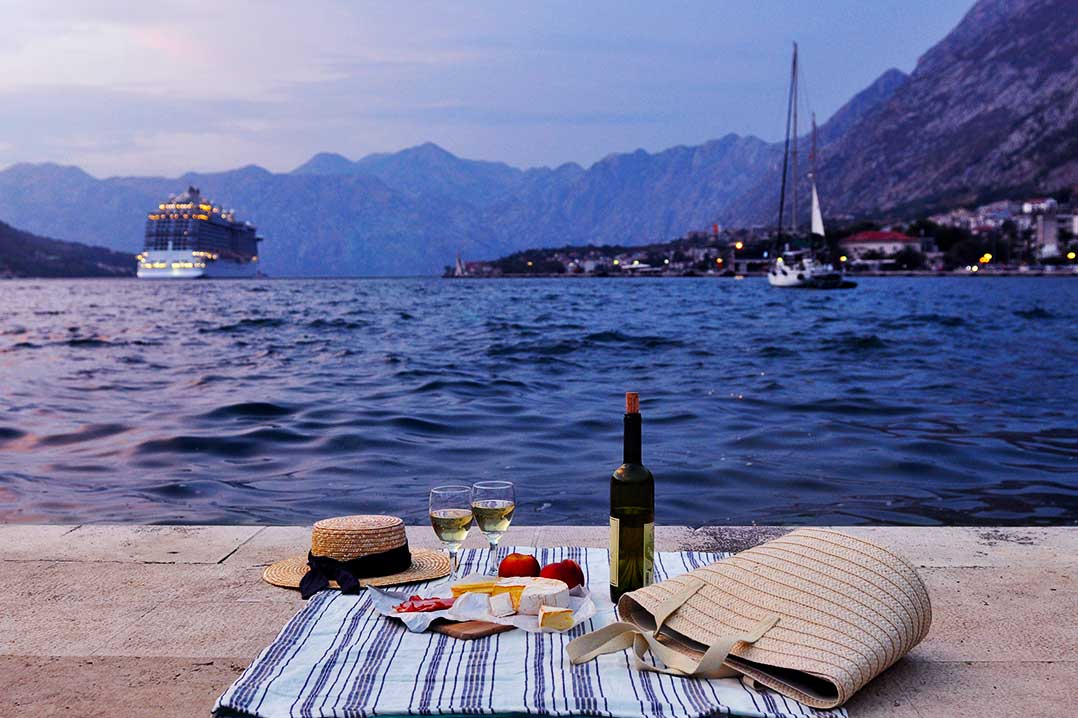 Where to buy it. In Montenegrin supermarkets, a bottle will cost around €8/$9. 
There is also a vineyard at Plantaže we recommend. A private visit with tasting costs around €12/$13.50 and there is a shop here so you can pick up gifts.  
Pršut
When we're talking about gastronomic delights, we should not forget pršut, the national Montenegrin delicacy. Pršut consists of slices of smoked pork with a sharp, salty flavor. In fact, Montenegro has no pig farms itself, so the meat is brought in from Serbia. When trying this dish, pay particular attention to its color, as good pršut should have a brown exterior and a red shot through with lines of fat. It would keep for up to five years if vacuum packed.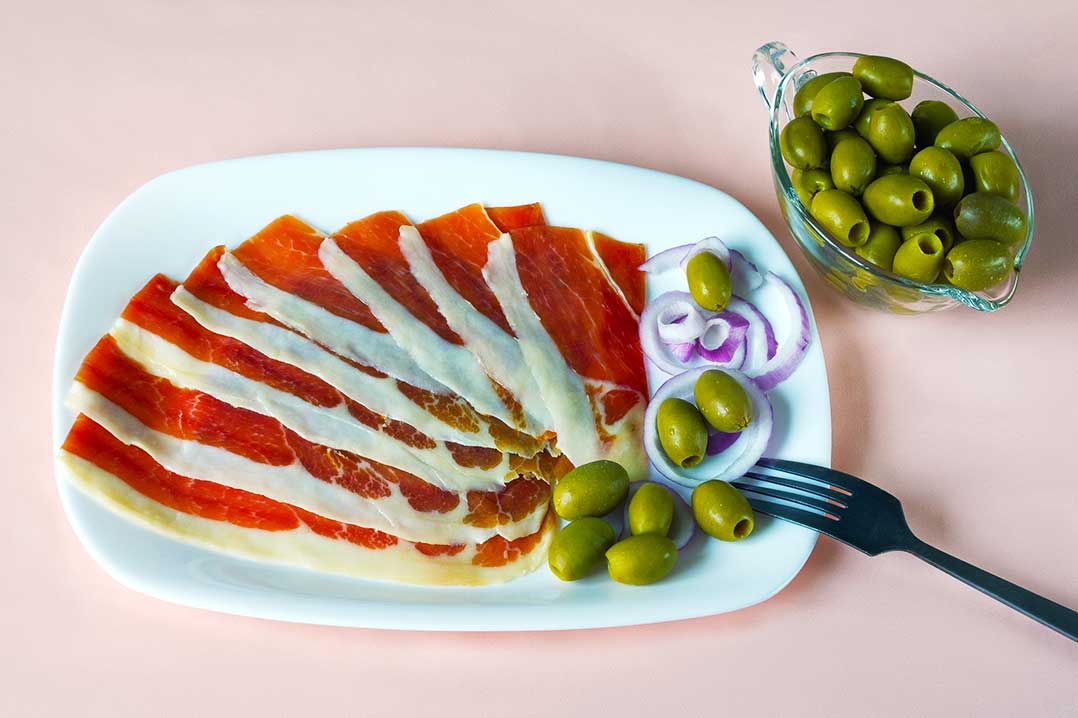 Where to buy it. In Montenegrin supermarkets a kilo of pršut costs around €13/$14.25. It's not a good idea to buy pršut from market stalls – it won't be attractively packaged and will most likely be more expensive.
Haggling with the locals
Haggling isn't part of Montenegrin culture, and in the capital and other main towns, you are unlikely to get a better price. In the more touristy destinations (central Budva, Podgorica, Kotor), however, you might want to give it a go, as, like elsewhere, they tend to try and sell to tourists at the highest prices.
Kapa – a Montenegrin cap
If you know someone who collects headgear from different countries and their collection already boasts headwear from the Far East or a bowler hat from Britain, then take them one of these. This is a cylindrical hat with a red upper surface decorated with gold threads. This part of the national costume has particular meaning for Montenegrins, as the red color symbolizes the blood spilt on Kosovo Field in 1389 and the gold thread represents Serbian authority which lasted until the mid 14th century.
Where to buy it. Kapas are sold in most souvenir shops, such as Galerija Zor in Podgorica, along with other specialist locally-made items. They cost from €10 ($11).
Brojanica (Prayer rope)
Montenegro is a Christian Orthodox country, and many come to visit religious sites. If you have people you know interested in religion then they might appreciate a brojanica, a prayer rope or rosary found all over the Balkans. It consists of 33 knots made of sheep's wool made into a loop. They say that a brojanica should be gifted, not bought, and is worn on the left wrist. Legend has it that the brojanica was invented by an unknown monk who kept losing his place when praying. An angel came down and revealed the secret of how to make a brojanica and keep his place in his prayers. 
Where to buy it. You find them more often than not at places of pilgrimage, such as the monastery at Ostrog where you'll find the relics of St Basil of Ostrog. A bracelet costs around €2/$2.25.
Cat-themed souvenirs
Montenegro has a lot of cats – lots and lots of them. This comes down to the fact that the Montenegrin town of Kotor is a port through which animals from all over the world arrived to be traded. Getting one of these animals home alive might be a problem, so it's probably better to buy a souvenir as a reminder. Cats are particularly popular in Kotor, where there is even a museum devoted to them (entry €1/$1.25). The exhibits consist of illustrations, drawings, postcards and jewelry all on a feline theme. 
Where to buy it. The museum shop sells a lot of memorabilia, such as fridge magnets for a euro and little statues of cats from €7/$8. You can even buy cat food to feed the stray felines on the street. 
---
Despite its small size, Montenegro is sure to appeal to food-lovers, architecture fans and people who simply like to have a good time. As well as stocking up on souvenirs, make sure you take plenty of pictures of the pebble beaches and ancient castles and visit the seafood restaurants. You will look back fondly on the warm hospitality and will want to hurry back.

7,1k

4 minutes read