My mind was already sending me to a spa on my forthcoming trip when all of a sudden, the voice of the salesperson interrupted me asking whether I wanted the flip flops or not. Of course, I'll take them, I said. I just could not separate the image of the beach, and ocean from the flip flops themselves.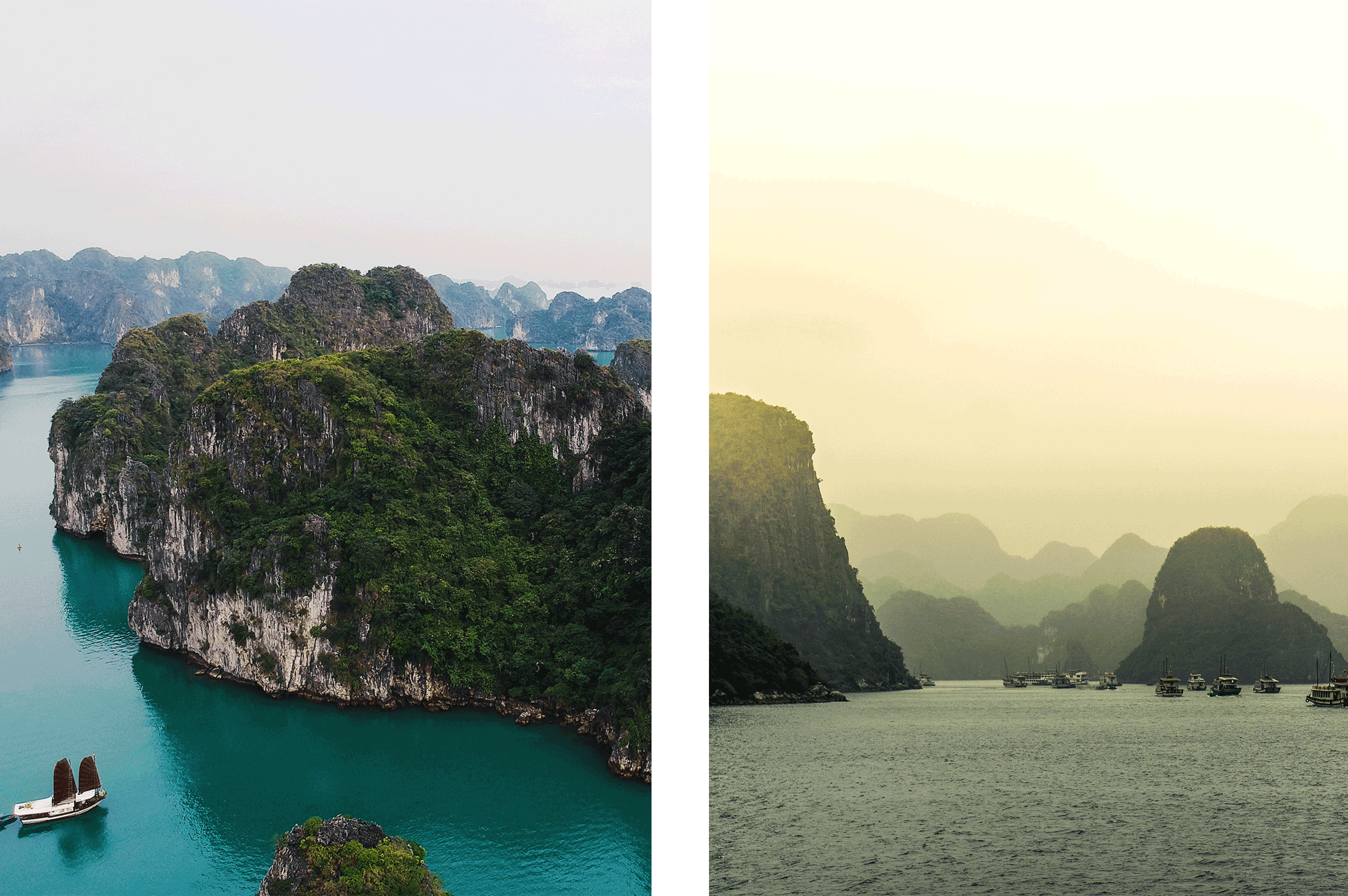 Vietnam is a country with a complicated past and a present in transition. Communism, young pioneers, hammers and sickles are everywhere, but the old Soviet philosophy would not be further from the beautiful beaches and gorgeous beauty of Asia. OK, so the hammers and sickles were a joke, but not the thousands of kilometers of beaches which I am about to describe to you.
When to go
Vietnam is an excellent year-round destination. It's a big country, and you can keep yourself busy by moving around from place to place. South Vietnam is great from December to April (when it's dry and warm), central Vietnam is good from February to May (not so hot and not so wet), and the northern part of the country is good from October to December. September to November is ideal if you have romantic notions of a holiday beneath the tropical rains.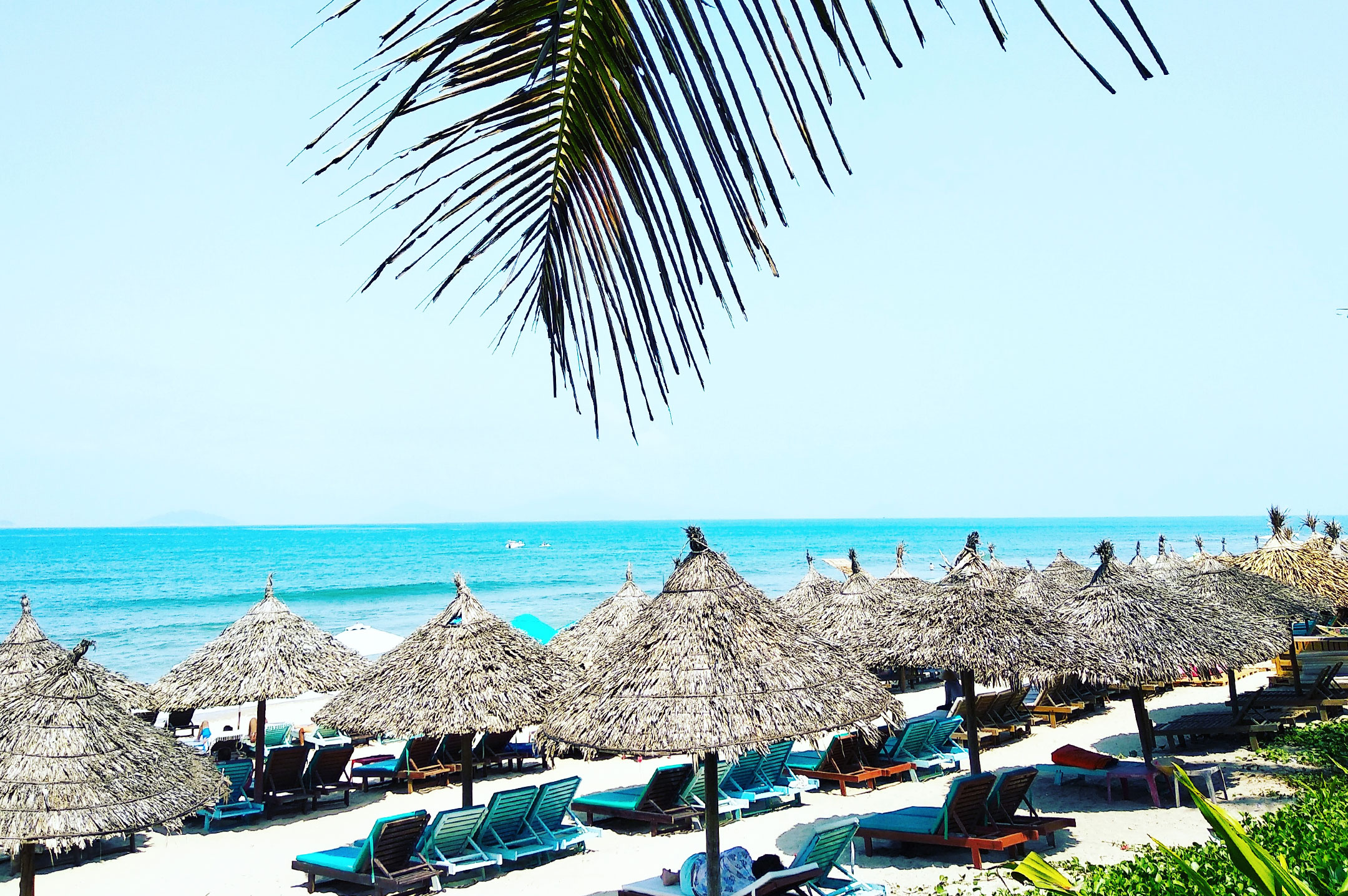 So, now let's close our eyes and imagine the best beaches – clean, not too crowded, special, serene…let's just tell you about six of the best beaches in the land of the Red Dragon and don't say you weren't warned – you'll want to see them all. 
An Bang – the beach by the tiny town
4-5km from Hoi An

Free entrance

Sand

Child-friendly (gentle slope to the sea)

Deckchairs and umbrellas for hire (from $2.00/€1.80 per day)

Close to cafés and restaurants, showers, car park, and shops

Best time of year for sea-swimming off Hoi An – June to September 

Bicycle hire – $1.00-$2.00/€0.90-€1.80, free from some hotels, mopeds cost $5.00-$6.00/€4.50-5.50 per hour, and taxis charge around $3.00/€2.70 to take you from the center of town to the beach.
I rode into the old town on a bicycle. The gorgeous, chocolate box town of Hoi An is on UNESCO's protected list – the little narrow streets of the old town are filled with small shops, tiny cafés serving Vietnamese coffee and full of colorful local details like red lanterns and triangular hats, handicraft workshops and piles of old bikes. As you stroll around, it is hard to believe that the coast with its sandy beaches is only a stone's throw away – but it is.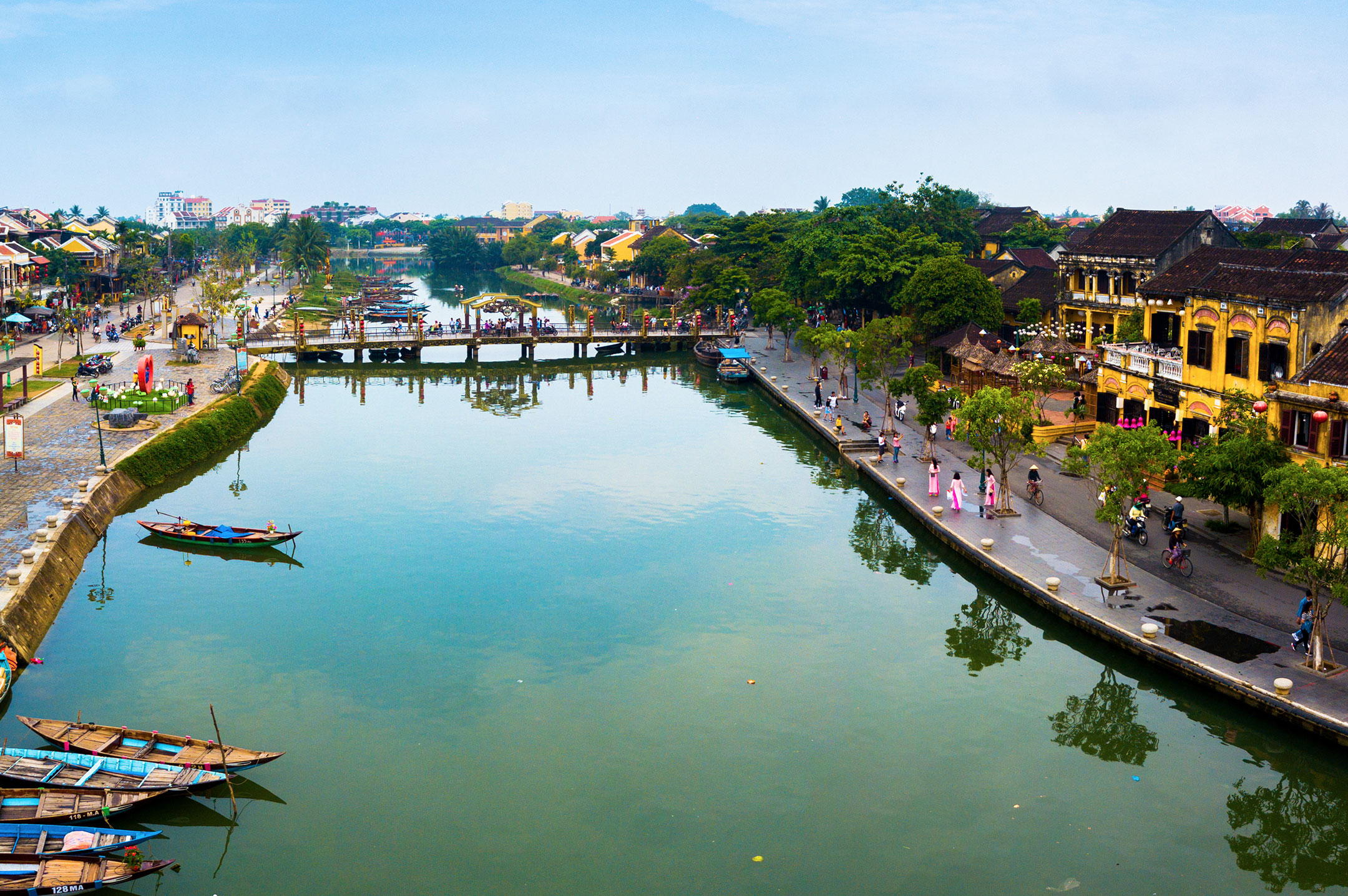 Let's take our two-wheeled friend out for a spin a few kilometers out of town to one of the cleanest and least crowded beaches — An Bang Beach. You can also walk there – but if you want to take a dip as soon as possible, there are also taxis.      
When you get there in the morning, you will no doubt catch a beach yoga session, and then in the evenings, you'll encounter those who want to take in the sunset as the fisherman return home from the sea in their small, shell-shaped boats.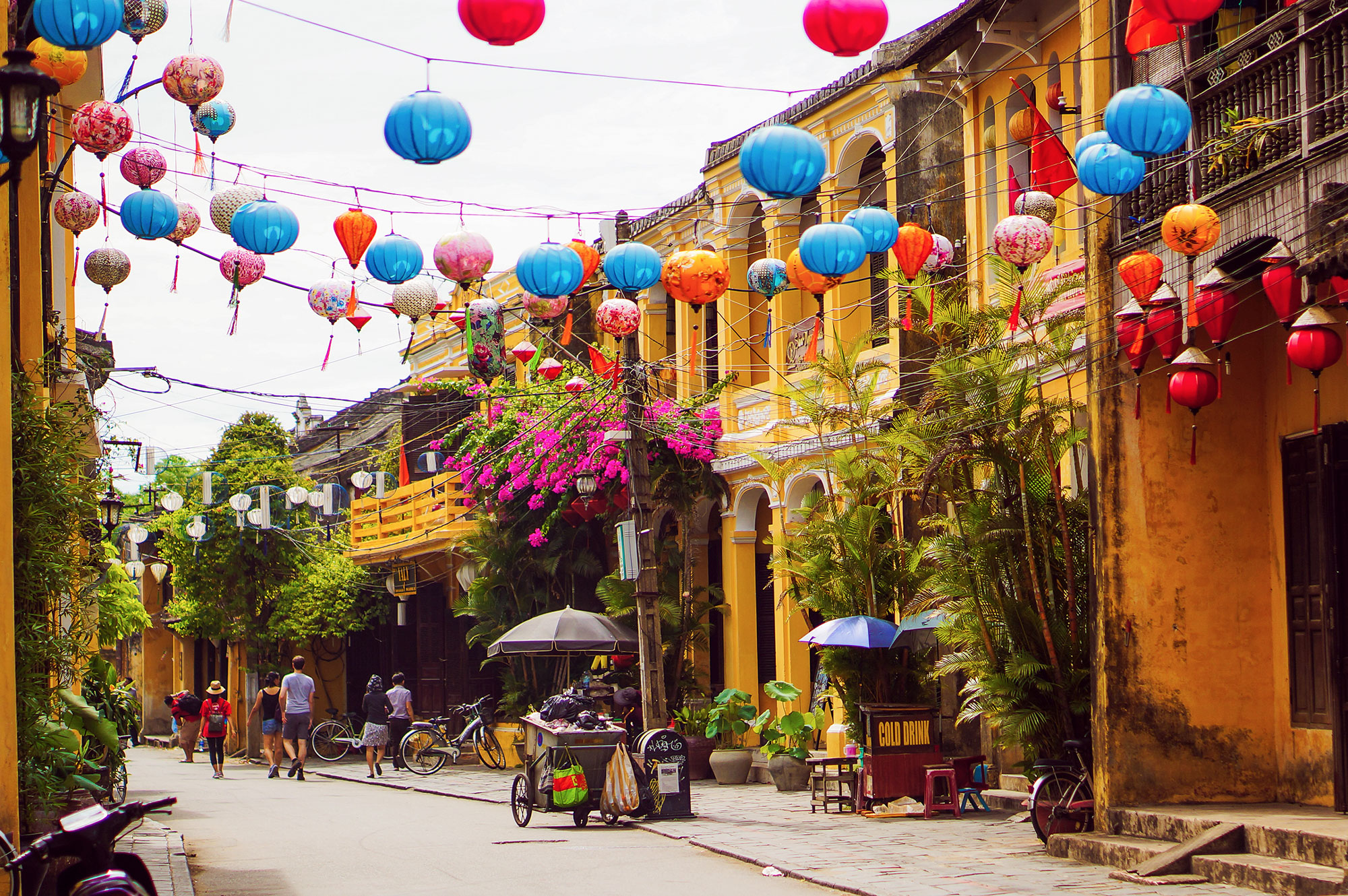 Getting into the sea here is easy as there's just a gentle slope down to the water's edge. Your feet are engulfed in soft yellow-white sand with no shells or stones. The long shoreline is made for walking, and the many cafés will make sure you don't go hungry. If you're feeling tired, hire a sun-lounger, and enjoy the shade of the palm trees, read a book or simply relax to the gentle sound of the waves.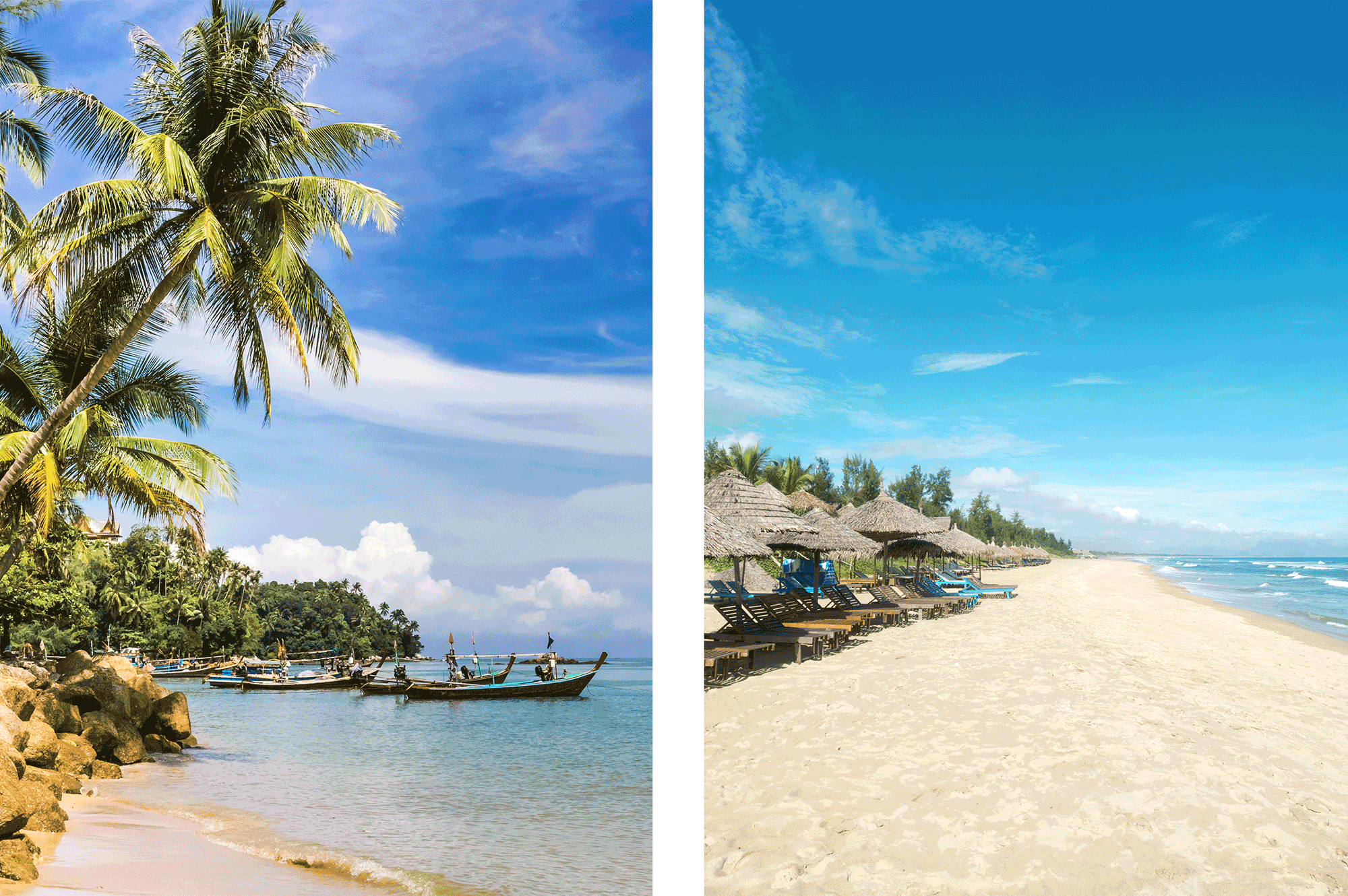 Lang Co – the bay at the foot of the mountains
Beach located between Hue and Da Nang

Free entrance

Sand

Child-friendly

Sun loungers available (free of charge if you buy a beer or cocktail in one of the bars)

Facilities are still quite basic in this area. Still, all the basics are here – hotels, cafés and shops, bicycle and moped hire, canoes and water skiing. 

Try to avoid weekends and holidays as this is popular with locals at these times

High season – May to October
You stand here up to your ankles in the white sand, the sea breeze in your face, and the cliffs behind you – this is what you can expect at the bay of Lăng Cô.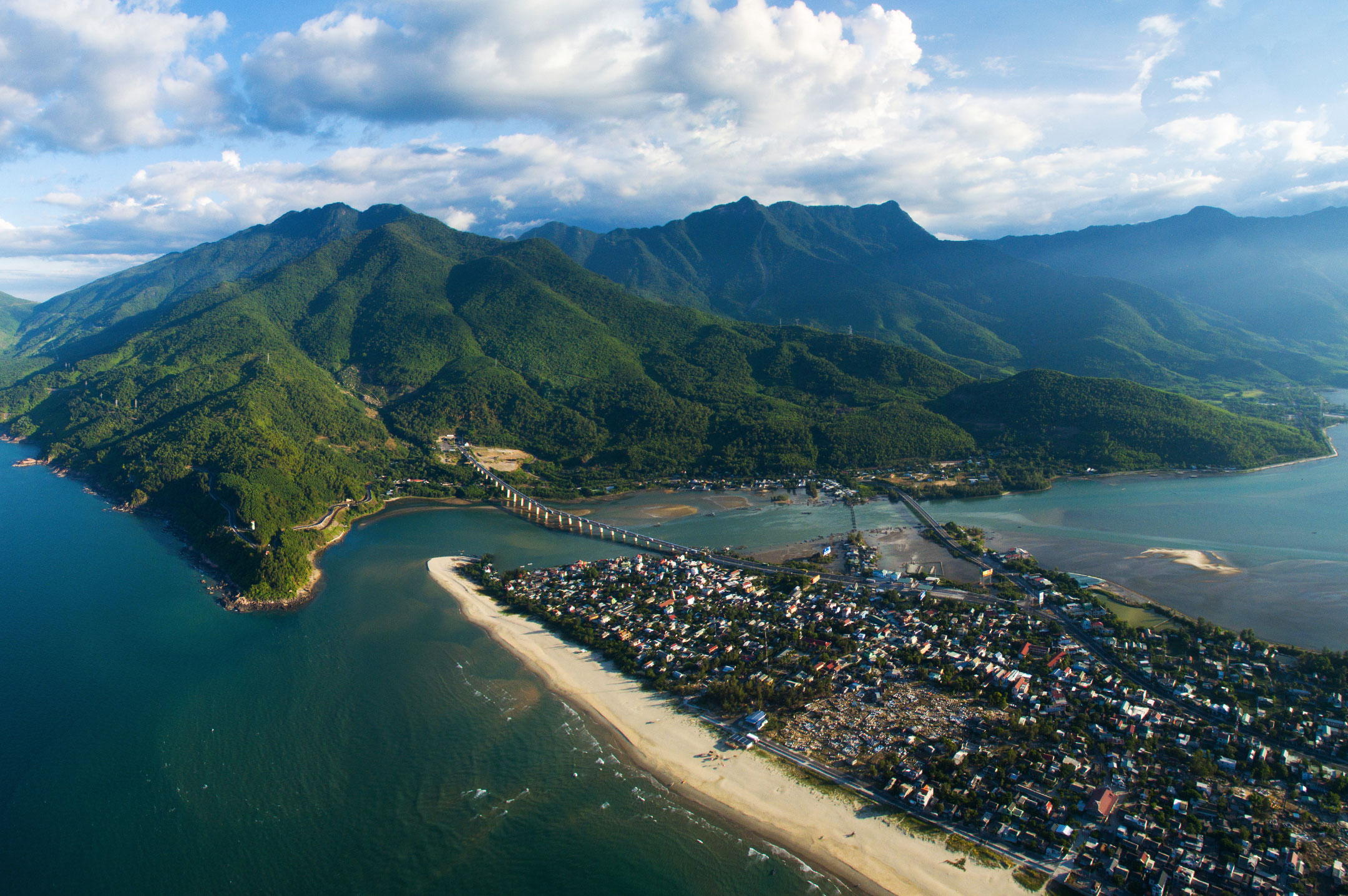 This is one of Vietnam's most underestimated beaches, which is probably why it looks like a forgotten paradise island. No-one stops in this small village on the road between Hue and Da Nang, because close by is the winding mountain road, almost like a Christmas tree decoration, leading up to a high crested mountain range with views opening up along the entire coastline. It's these views that take people's eyes off the sight of the beach below at Lang Co.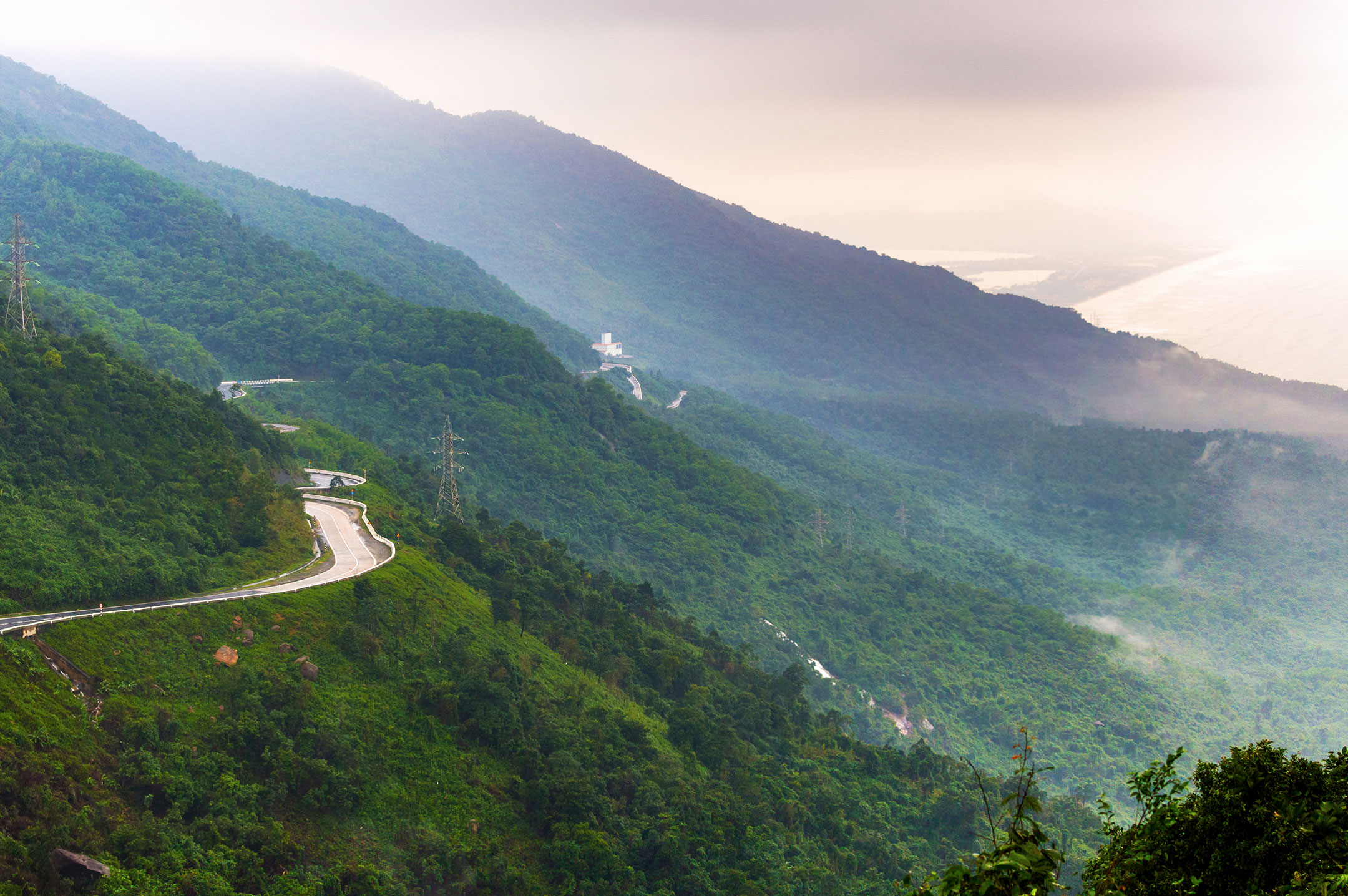 For me, the best option is to stay in the bay, snooze in a bungalow on the quiet seashore, walk out onto the beach and take in the aquamarine of the waves. Maybe you'll take a moped up to the viewing platform at Hải Vân Quan, or perhaps you'll take a bike out to explore the lagoon at Chan May bay and take a million wonderful photos.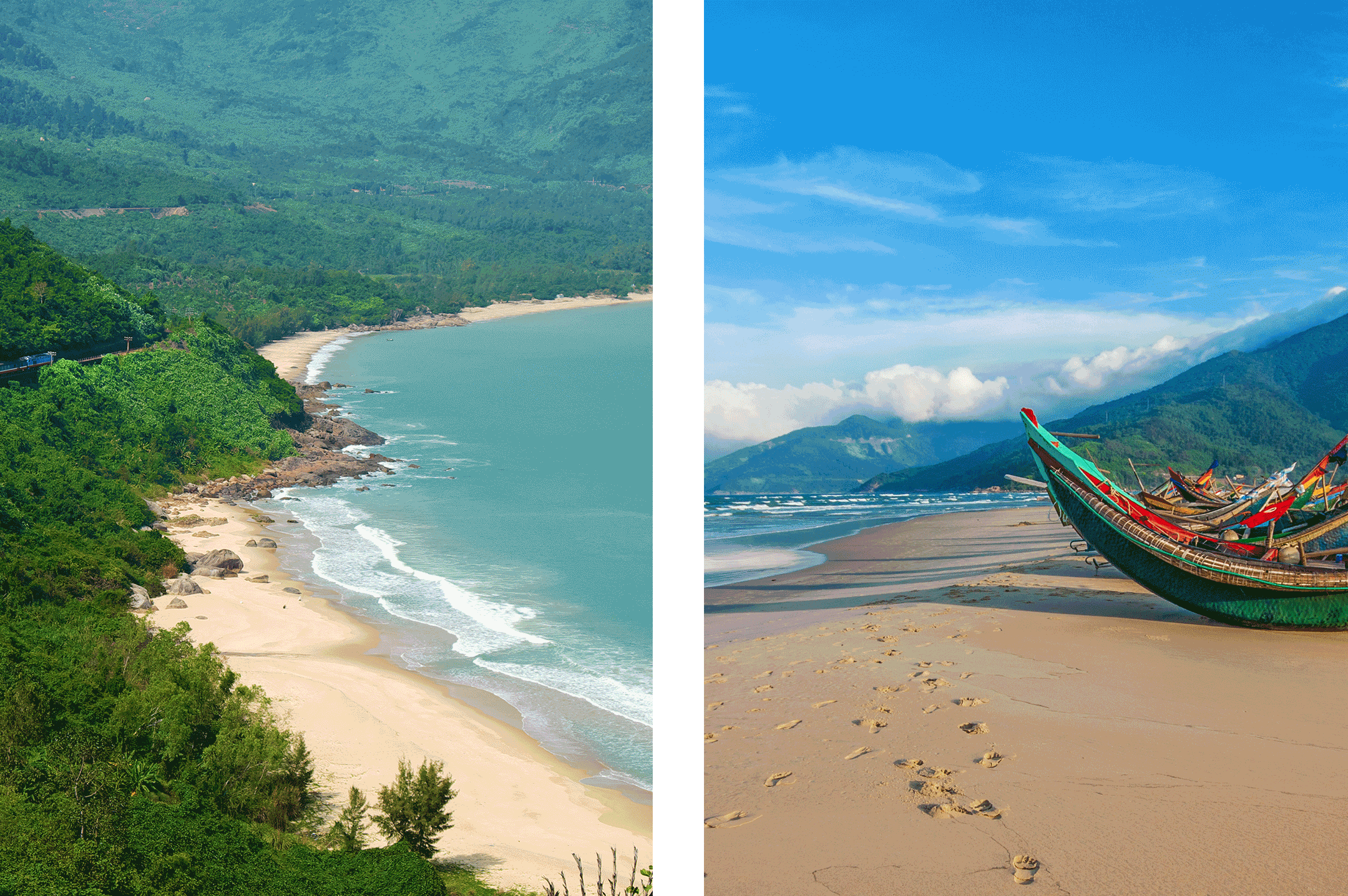 In the evenings, you can enjoy the cool Elephant Springs in Bach Ma National Park or maybe exchange a few words with the local fishermen who will certainly be interested in where you come from. Their poor English won't stop them from chatting with you about the day you've had. After your chat, be sure to wait for them to unload their catch and take it straight from the boat up to one of the nearby cafés where they will cook it over an open fire.
Quy Nhon – the bay with the cleanest water in Central Vietnam
30km from Phu Cat airport yo Quy Nhon

Free entrance

Sand

Not suitable for children. In the central beach area, the sea bed drops away sharply close to the waterline, and on the more remote beaches, the incline of the beach is quite steep. 

No sun lounger hire

Good facilities in town: shops, cafés, hire vehicles, hotels. There are cafés and hostels close to the more remote beaches. 
A scientific research center that is unconcerned by the beaches? How do the Vietnamese scientists do it? Quy Nhơn is another beach of interest in this region, which is considered one of Vietnam's main centers of scientific research.
These beaches are virtually empty even in the high season and all because the city is not located on the main tourist drag – but that doesn't concern us, does it?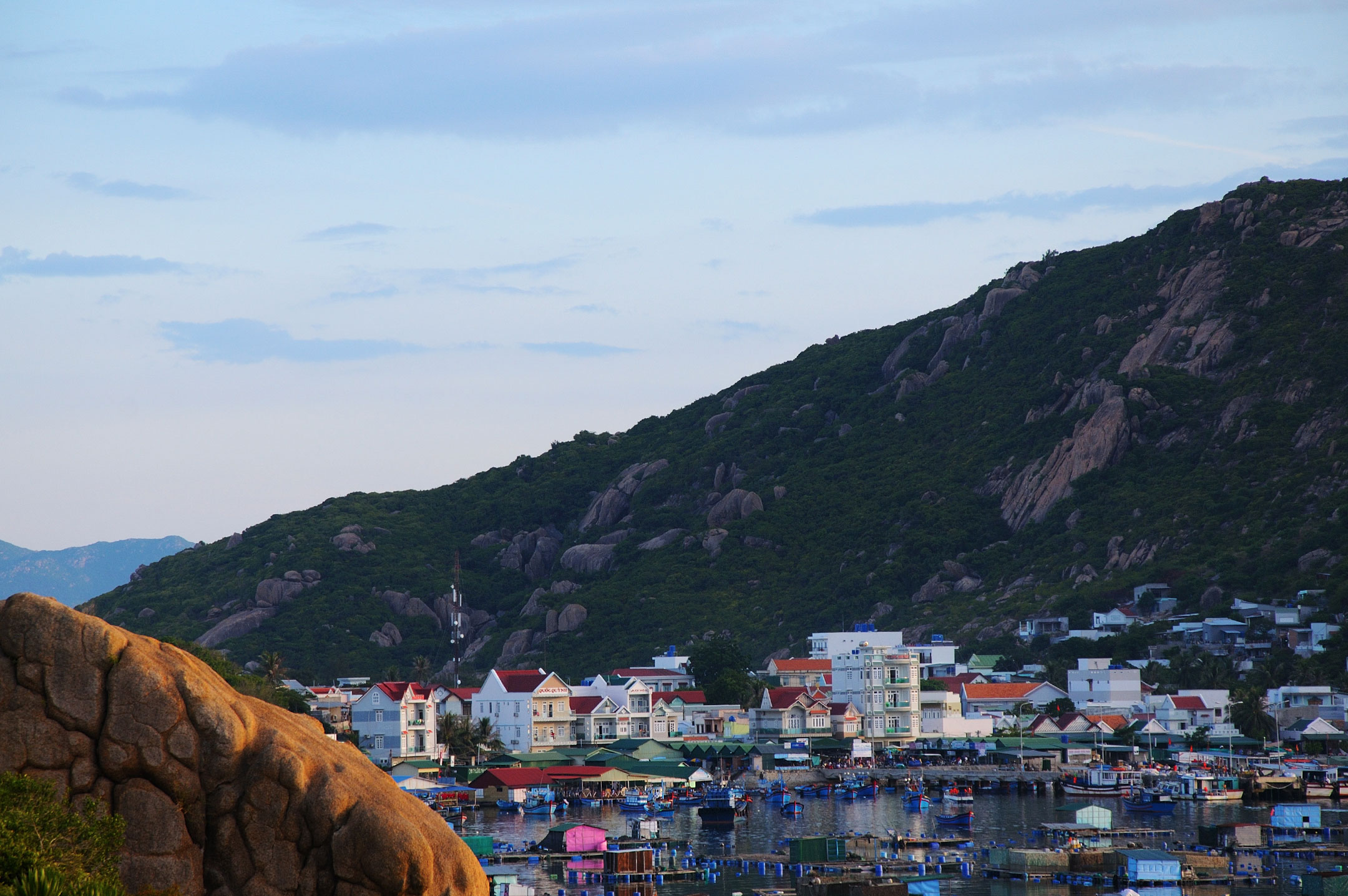 A remote bay, no crowds, clean water, and soft sand all surrounded by forest-clad hills. Stroll along endless beaches as you gaze at the small fishing villages. Life here goes at a slow pace – this is a generation of fisherfolk who know the value of peace and quiet, who always smile and are happy to chat about anything.
Don't hurry back to contemporary Vietnam – stay here for a week or so and enjoy the rural life, the port, learn how to taste the difference between marlin and mackerel, explore the monuments of the disappearing Champa civilization. Hire a bungalow on Bai Xep Beach and get to know the local backpackers who have come to stay at the famous Life is a Beach guesthouse (from $22.00/€20.00 per night for two).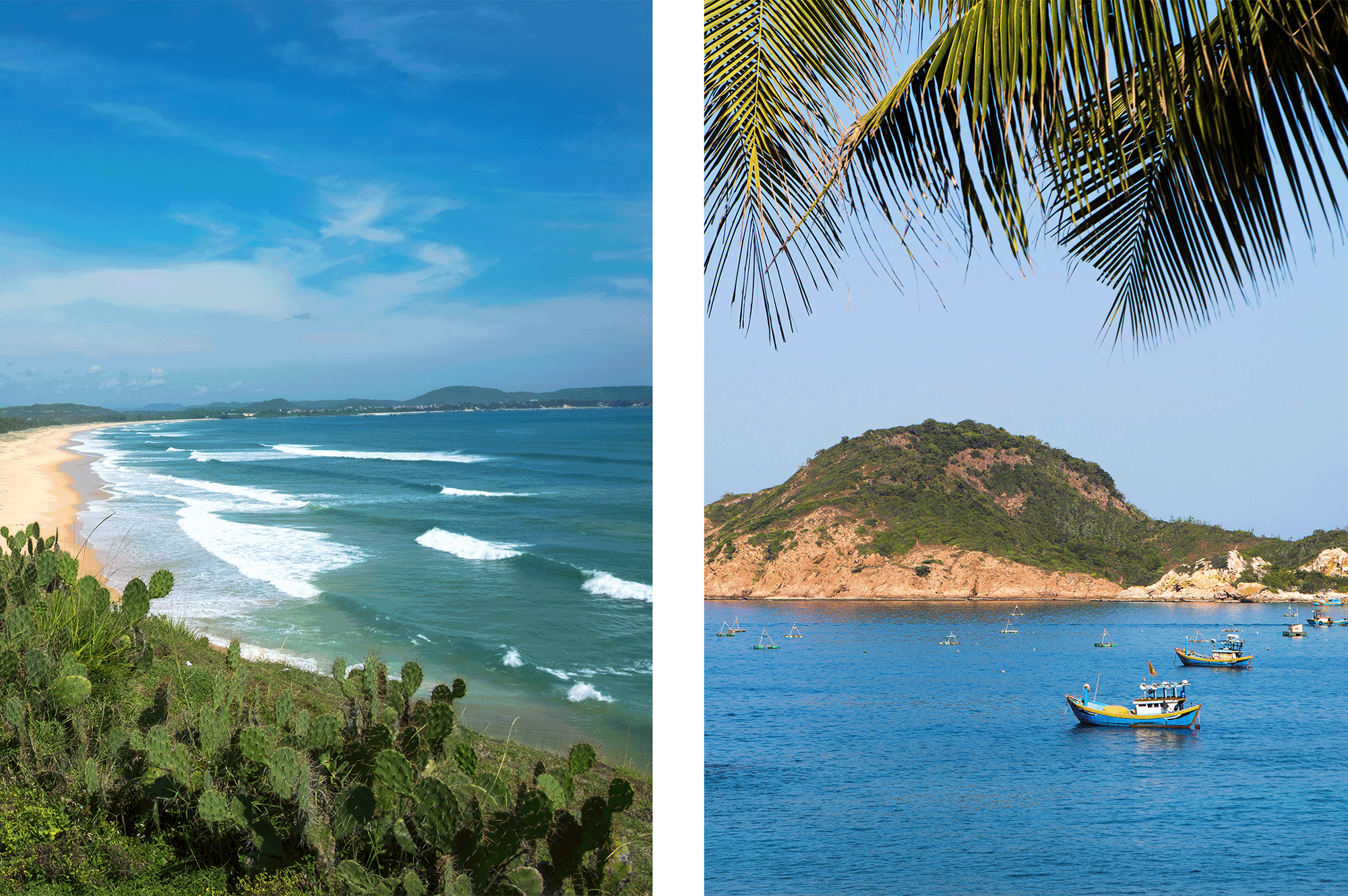 You could head further south and spend some time on the tiny private beach close to the village of Xuan Hai, where you will find the secret traveler's haven, which is the hostel known as…The Beach with its hammocks and bungalows make of teak. You can even pitch a tent and get to know all the joys of camping.
Con Dao – the island beach with diving
Flights from Hanoi and Ho Chi Minh City to the island's airport start from $70.00/€64.00 to $140.00/€128.00. Flying time from Ho Chi Minh City is an hour, from Hanoi, 4-5 hours

You need permission to access the north beach, but no such restrictions for the south beach. 

Sand

Child-friendly 

You can hire sun loungers on the south beach for $1.00/€0.90. Not available on the north beach. 

There are nearby cafés, shops, hire vehicles and boats, snorkeling, excursions by sea out to the islands, fishing

The ideal time for enjoying time on the beach on Con Dao is from December to April, and the best diving season is from February to July 
An island is something quite spectacular and intimate at the same time. It's somewhere to escape from reality into a world of adventure, or a world or exquisite beaches and sea life. This is an island of Con Dao.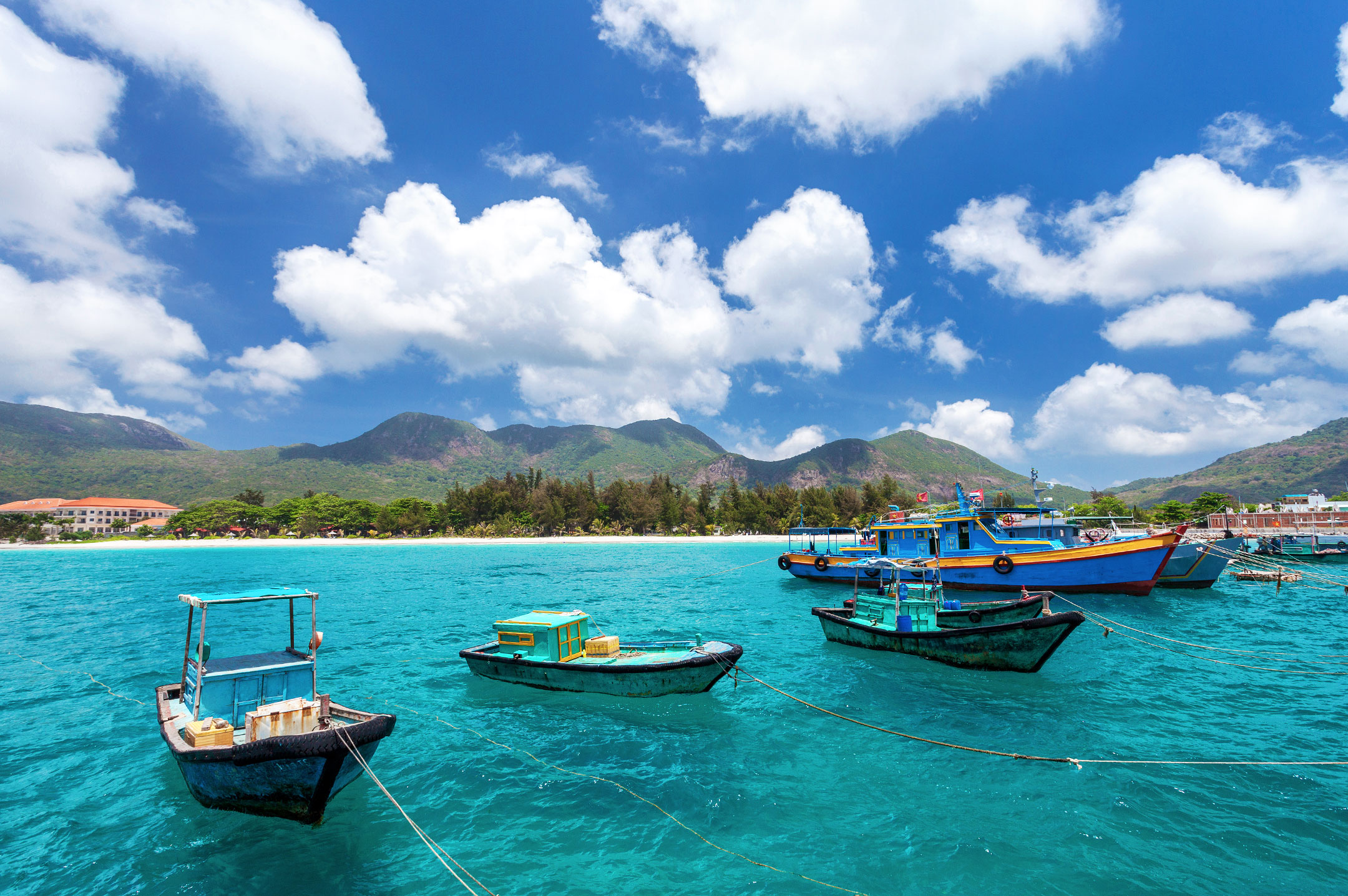 The Con Dao archipelago consists of 16 small islands in southern Vietnam. They have an almost mythological beauty about them and are still relatively untouched by mass tourism. As you stroll along one of the two enormous beaches (either the northern or southern – up to you), here, you might encounter new-born turtles as they crawl towards the water and if you go diving, you might well lose yourself in a shoal of barracuda, dugong or other tropical sea life. 
The island's beauty I thank its remoteness and its natural environment, from the unique plant life to the extraordinary sea life and green turtles. Con Dao was built for travelers whose passion is to dive, who want to travel on water, who want to fish, and enjoy the island life.
Hon Chong – for the romantics
Bus No. 4 from Hon Zen to Vin Pearl) runs from 05.35-19.00 and costs $0.30/€0.20

Entrance fee: $1.00/€0.90

Sand and boulders

Child-friendly

No sunloungers

Cafés and shops nearby
Eastern philosophy is full of legends, secrets, and superstition, as well as peace. I have always been amazed at the way Asian cultures see the magic in simple things. 
In the small town of Ha Tien, you will find Hòn Chồng beach where, on the boulders there, you can find the handprints of an ancient wizard and his lover. Any local will be only too happy to tell you the legend and to see the imprints, which are actually made by the sea, sand, and sun, head out to the promontory of the same name.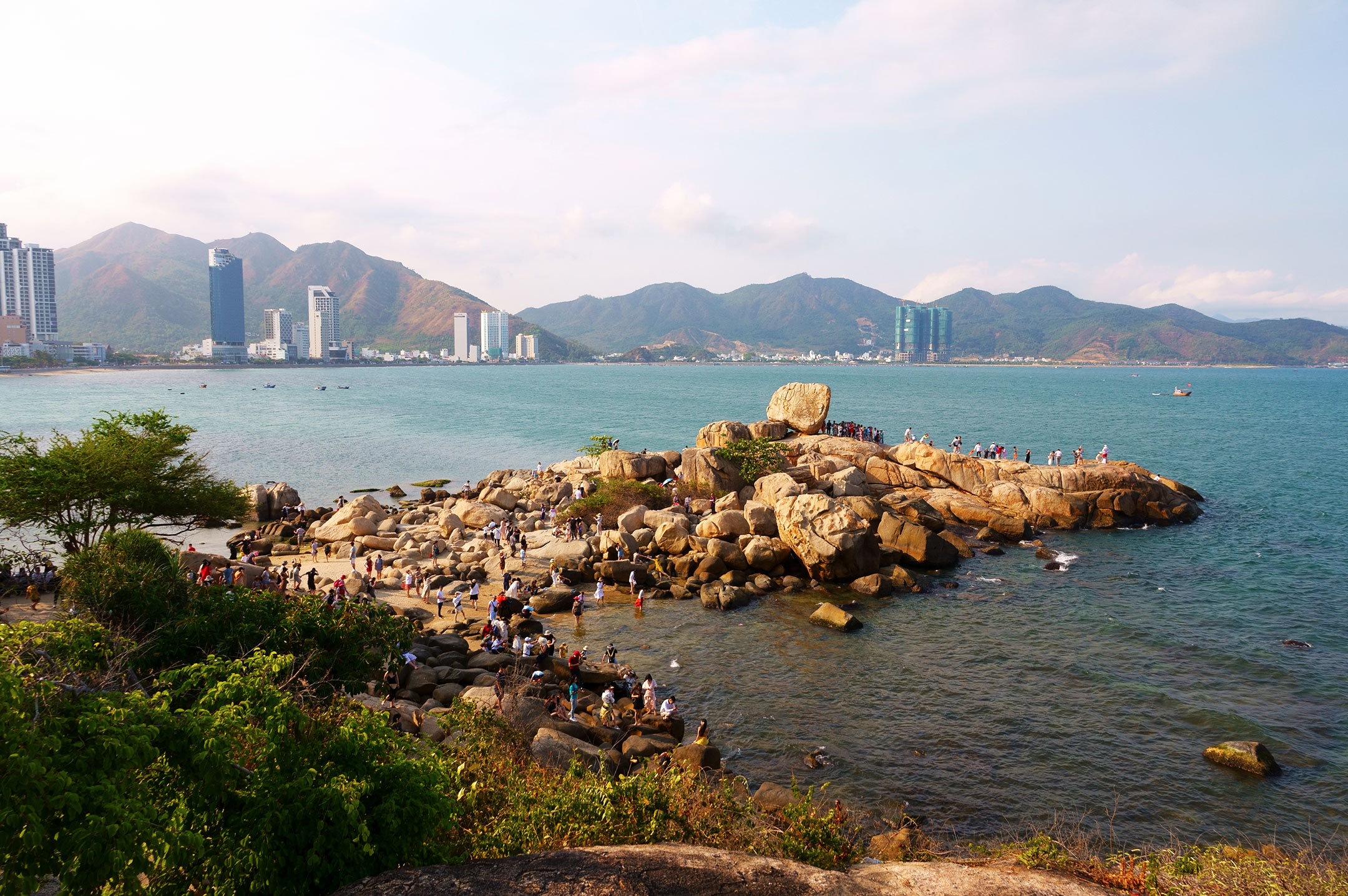 It's all quite unusual and surrealistic, not least the twin rocks called Man and Woman. The Hon Ching peninsula is known locally as the Garden of Rocks (Nui Hon Chong). No-one can explain how the unusual rock formations came about and as more and more people started to come here more often, legends were born. It is said that this place will offer rejuvenating energy.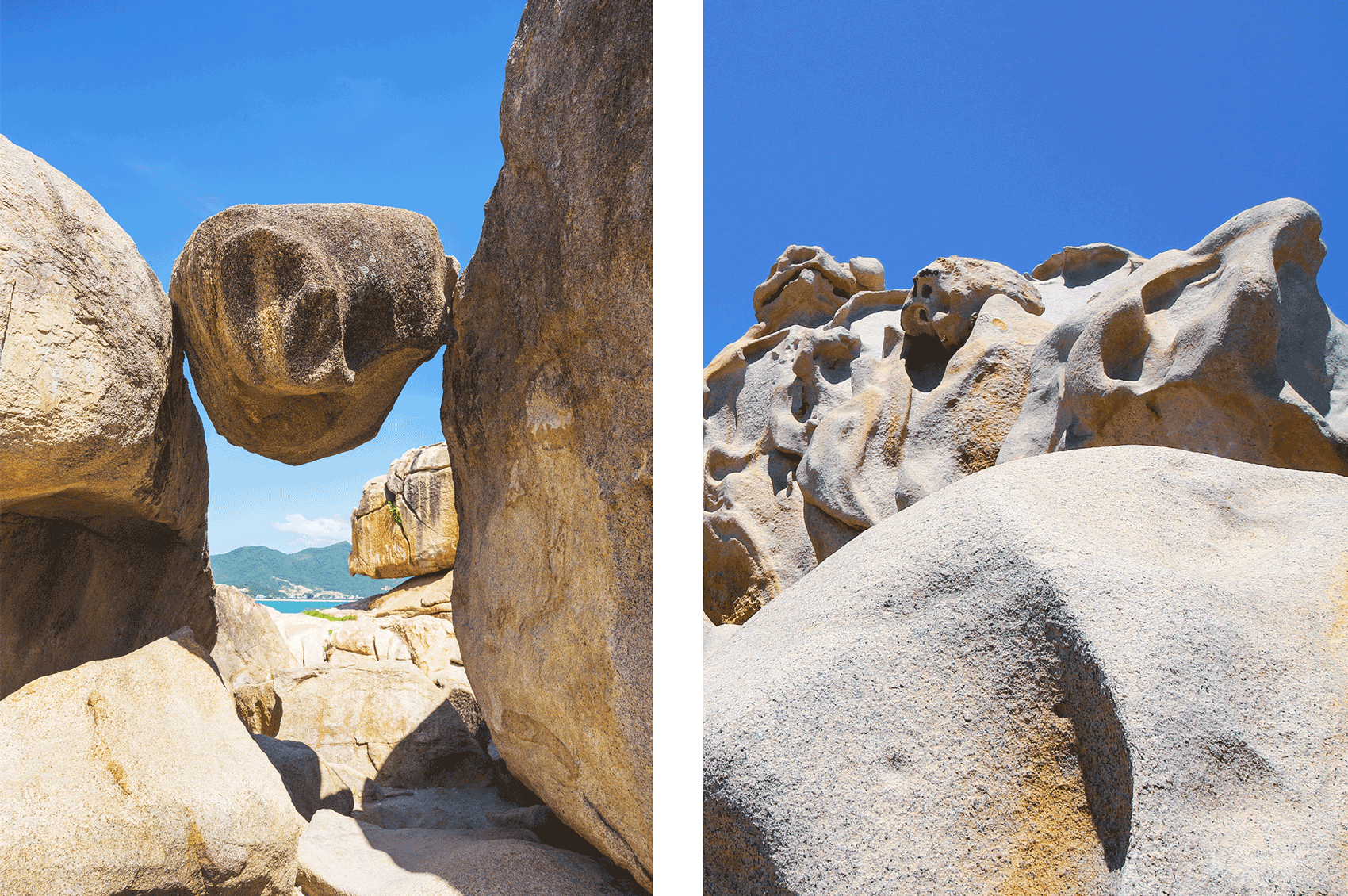 Once you get back to Hon Chong itself, take in the views of the town and the coastline at sunset.
Phu Quoc – picturesque beaches
You can fly to the south of Phi Quoc island from Ho Chi Minh City in 55 minutes for from $20.00/€18.00, and there are charters from European cities, usually as part of a package holiday – flying time appr 12 hours. The beaches of Phu Quoc are about a 15-minute drive from the airport. 

Free entry

Sand

Child-friendly

Sun loungers for hire from $2.00/€1.80

Nearby cafés, hotels, shops and diving equipment
Do you remember those adverts for Bounty bars from your childhood, with all the white sand, rope swings, happy, suntanned people, hammocks, clear waters, and sweet delicacies?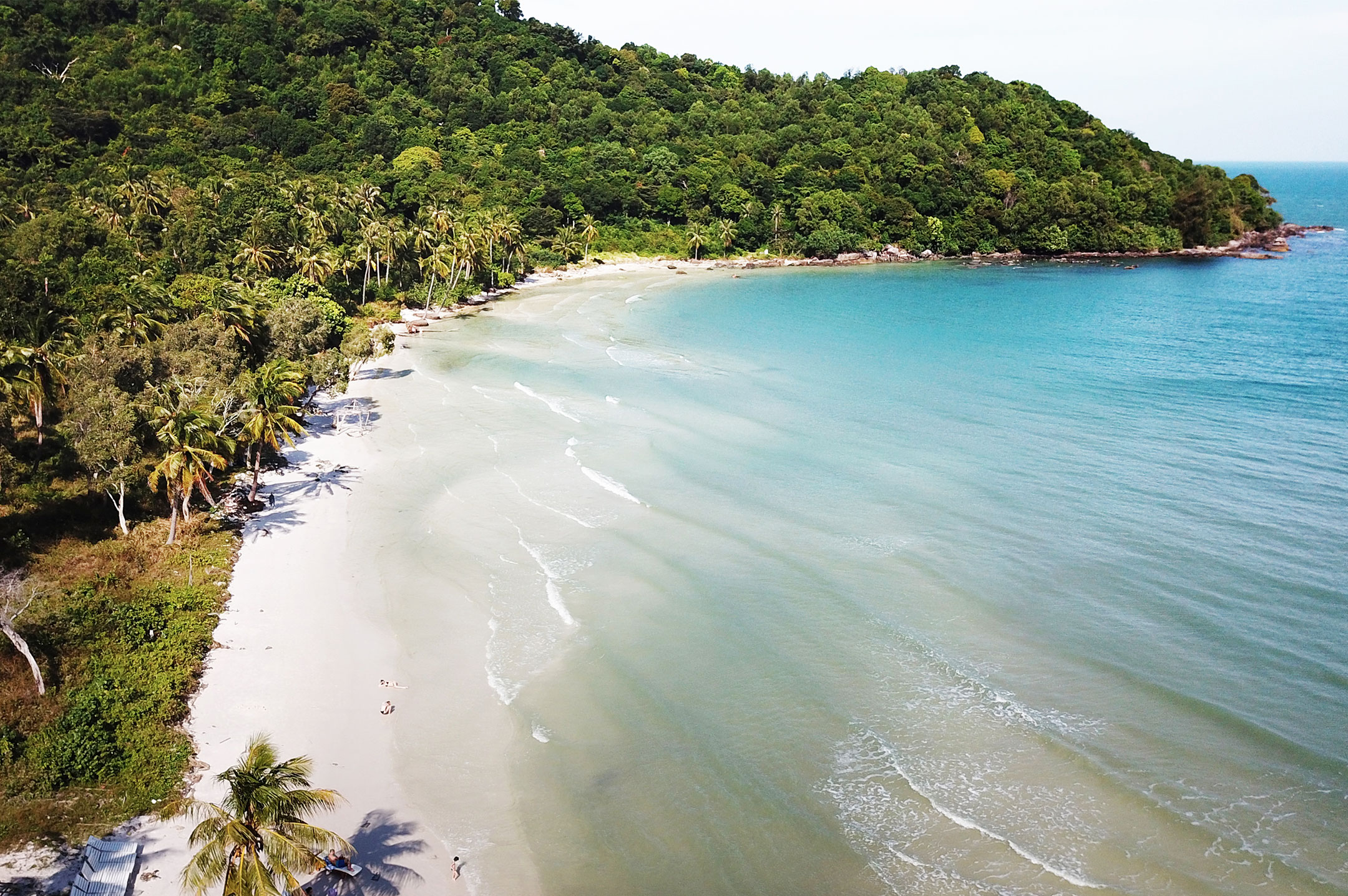 Well, Vietnam is where this all becomes a reality. Welcome to Bai Sao Beach on the island of Phi Quoc. Just type "Bounty advert" into any search engine, and what you see is what you can expect in Bai Sao. Exactly the same. 
There really isn't too much more to say other than to talk about the silky white sand, the coconuts, fresh fruit in the beachside cafés, and the sea breeze. Just think of paradise – and you'll be there.
They say the sky is bigger in Asia and the stars are closer. On Phu Quoc, you literally have starfish beneath your feet on the sea bed at Starfish Beach. The beach itself isn't that big and hardly visited at all by tourists, but swimming with the starfish is a wonderful experience. Just don't touch them or take them out of the water so that these beauties can bring people joy for even longer.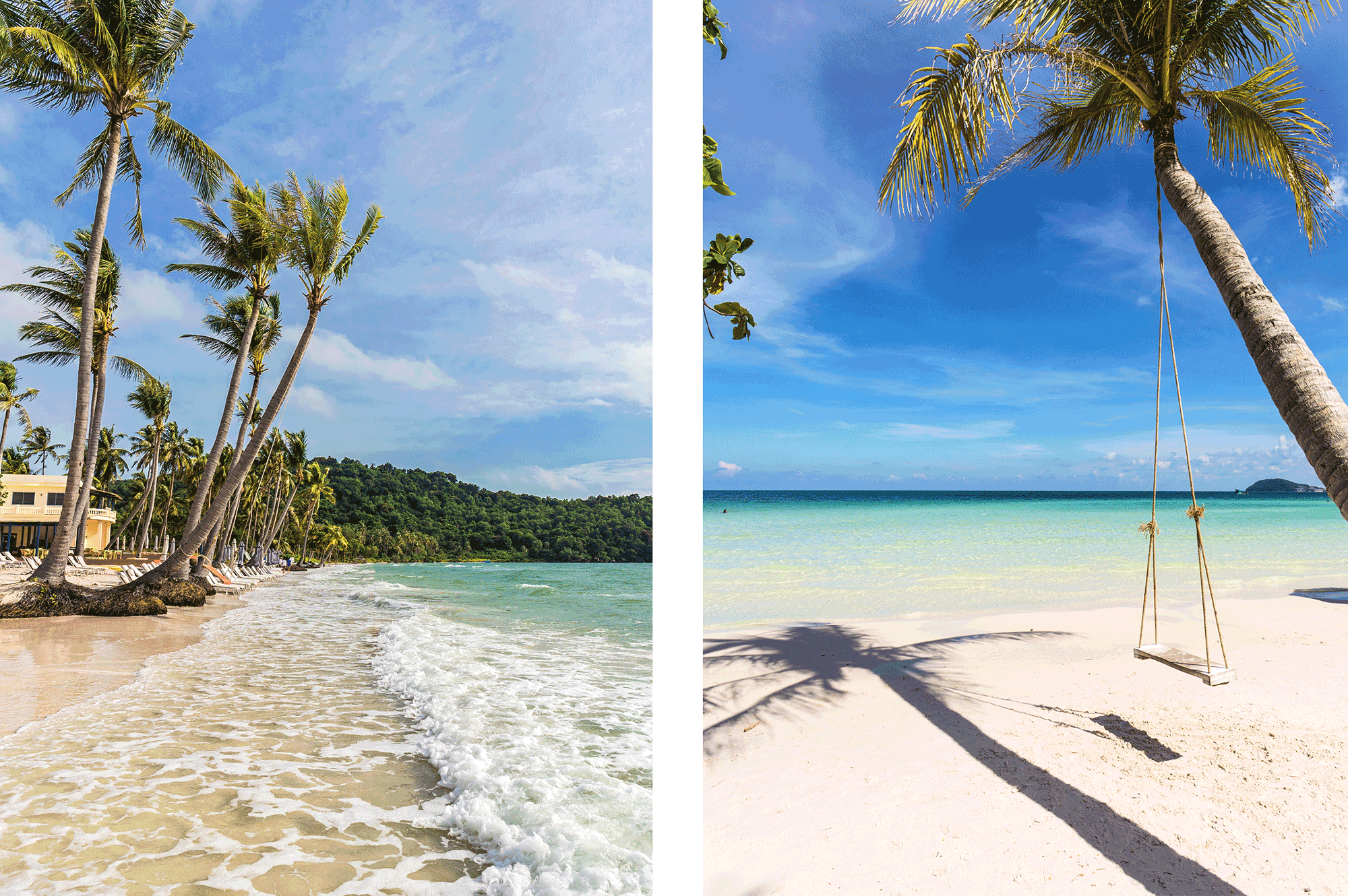 Mot Island — the lost island
Another secret place that I discovered as I traveled around the island is the remote Mot Island linked to the main island by a handmade rope bridge.
To the north of Phu Quoc island, close to the village of Bai Thom

Free of charge

Sand and shingle

Child-friendly

Sun loungers not available

Few, if any, facilities
Once you've crossed the rickety bridge, you will find yourself in a forgotten world of jungle, rocks, tumbling vines, little beaches, and a few ramshackle houses. Giant banyan tree roots have invaded this little piece of land, pushing the boulders out into the bay – perhaps even people, too. It's quiet and very pretty, the ideal location for an adventure film.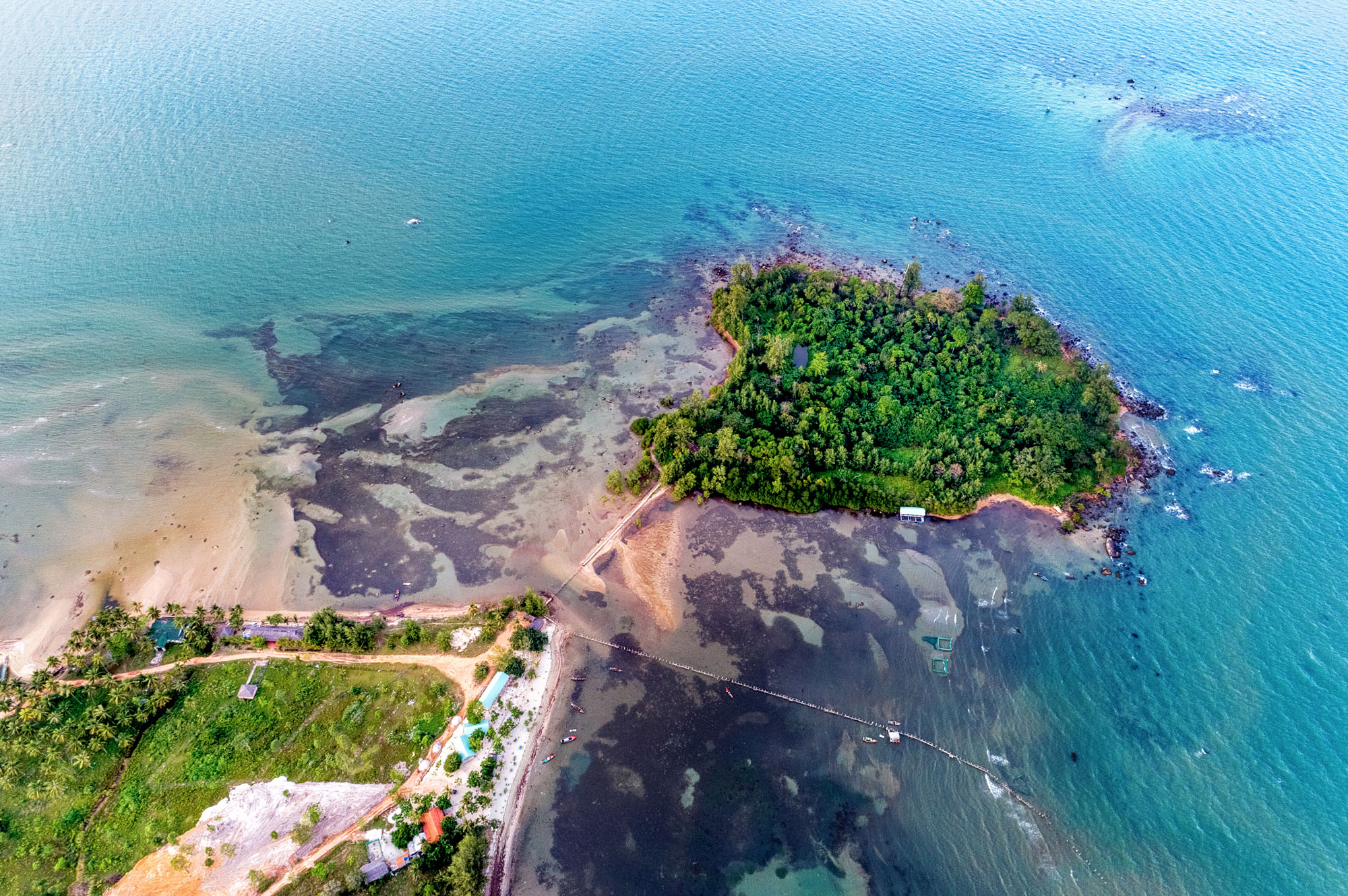 From here, you can see just how close the coast of Cambodia is, and you might think how easy it is to swim there. Best leave this to the fish – this is a place for peace and quiet.
---
Vietnamese is a very difficult language, Vietnamese coffee leaves the taste of chocolate on your lips, and longevity is legendary in Vietnam, and millions of people walk around in flip flops which originate in Vietnam. But the best thing about Vietnam is its nature and ability to amaze.