Contents
Entry requirements
All arrivals to Turkey from 00:00 on December 30 must provide a negative PCR test no older than 72 hours. From December 30, not only air passengers, but also those who cross the land or sea border will have to provide a PCR test to enter Turkey. The mandatory requirement for a PCR test to enter Turkey will be valid until March 1, 2021.
Passengers who visited the UK, Denmark and South Africa in the 10-day period before traveling to Turkey must not only submit a negative test no older than 72 hours, but also pass quarantine at their place of residence in Turkey. Quarantine can be interrupted early by passing a PCR test on the 7th day of isolation.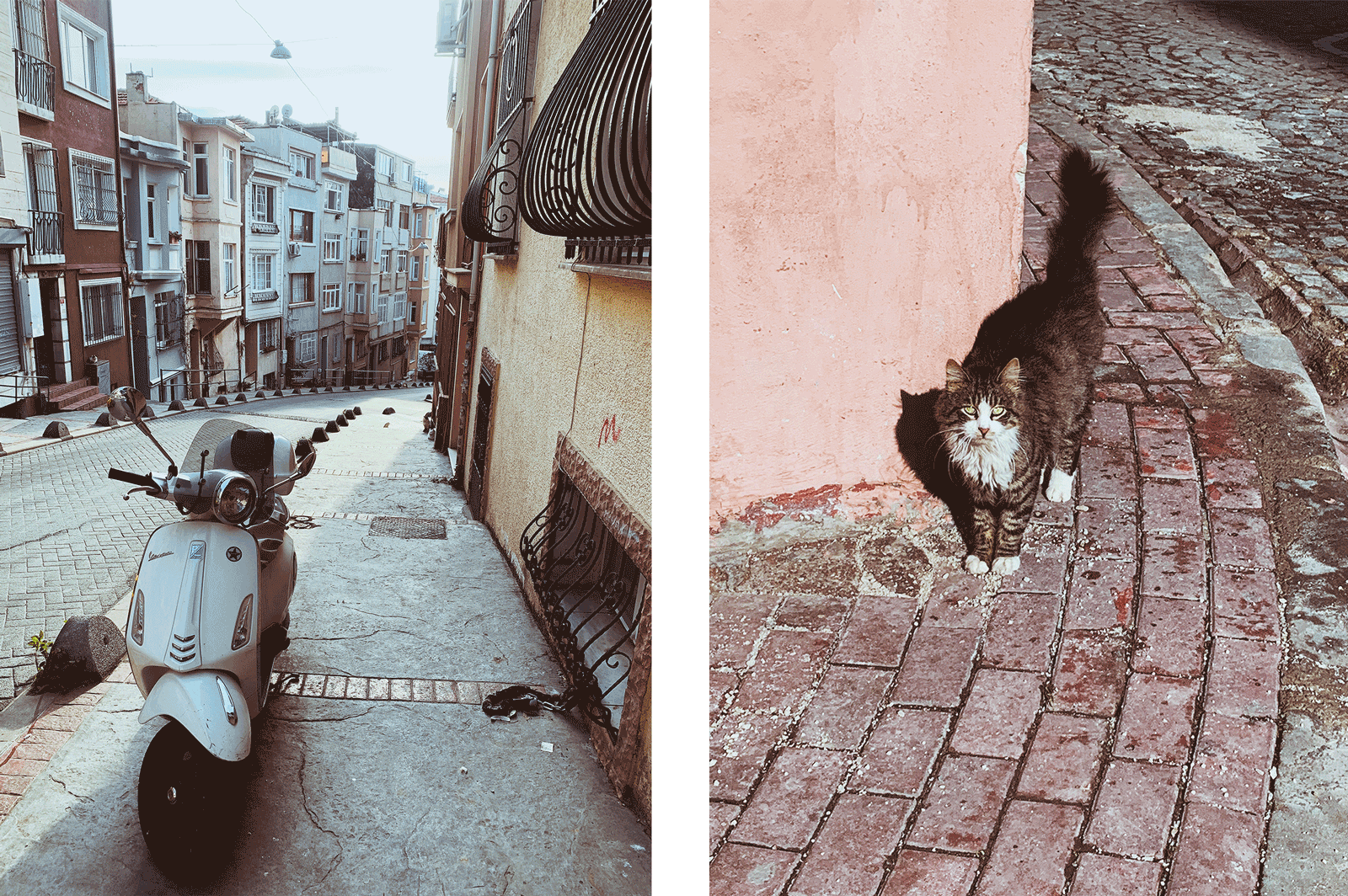 Coronavirus restrictions
Istanbul is not quite how it usually is, because a number of restrictions are in force in the country, but the majority of them don't apply to tourists, so it's not that bad. Moreover, I had never seen the city as empty as now, and so what can be better than languidly exploring these wonderful locations without crowds of tourists?
Curfew
The curfew during weekdays lasts from 21:00 to 05:00, while at weekends it begins on Friday evening at 21:00 and ends at 05:00 on Monday. The restriction on leaving the hotel does not apply to tourists, but you may be asked to prove that you are a tourist (your passport or hotel voucher will suffice). It's also important to keep the curfew in mind if you are planning evening entertainment: for example, all the major markets such as Migros are open strictly during the allowed times. 
Cafes and restaurants are only operating through take-away and delivery 
You may collect a take-away from 10:00 to 20:00 during week days, while after 20:00 and at weekends only deliveries are possible. Although on the tourist streets you may be quietly invited to eat inside, this is unofficial. Hotel establishments also open their doors, but only for staying guests. Anyhow, you can always take an ayran and balik ekmek and eat lunch on the banks of the Bosphorus with a wonderful view!
You need to register to travel on public transport 
Before you begin traveling on public transport you need to register by texting a special number, 2023. The message should say: Hes—space—nationality—space—passport number—space—surname. 
You need to wear a mask everywhere
This is a mandatory requirement, unless of course you want to get fined 900+ lira (≈€110) or receive dirty looks from the locals.
How long it will take to get to and from the airport
You need to get to the airport (Istanbul's new airport really is huge) at least two hours in advance: I managed to complete security, check-in and passport control, find my gate, and even peruse duty free.
To get to the city center will take at least 40 minutes (by car if there is no heavy traffic) to 1.5 hours one way on public transport 

Where to leave luggage
If you have luggage, it's obviously inconvenient to drag it around the city with you, so you can leave it with the left luggage service right at the airport. To find it, look for the sign BAGAJ EMANET, or even better open the airport map.
By the way, at the airport you are provided with free wi-fi for one hour. You merely have to scan your passport and get a code at a special desk (it's easy to find them at the airport).
Cost of storing luggage in the general access zone: 40 Turkish lira (≈€5) for small items, and 60 lira (≈€7) for large baggage (for up to 12 hours of storage, after which you get charged the same amount per day). The prices in the international zone are as follows (payment by card only):
Up to 3 hours: from €2 to €5;

3–6 hours: from €3 до €9;

6–9 hours: from €6 до €16.
How to get to the center 
Buses and taxis depart from minus 2 level — the lift is located by the airport exit. You will see them immediately, and you may read the timetable and route from and to the airport on the websites of the transport companies HAVAİST and IETT.
To pay for the journey, you need to obtain the Istanbul Card (it costs 6 lira/€0.7, and a single trip will cost 3.5 lira/€0.4), which you will also need for getting around the city. The card is sold and topped up in machines on the same minus 2 level. 
A taxi will cost around 150–200 lira (≈€18-24). The trip is charged via a meter (1 km costs 3 lira), and when you get into the taxi the meter should be switched on and displaying the figure 5-5.5.
If for some reason you arrive at İstanbul Sabiha Gökçen Havalimanı, then it's easier to get from there to the neighborhood of Kadıköy by bus Е11 or Е10.
What to visit: three routes
Istanbul is charming and diverse, and in order not to waste valuable time I've divided possible routes into different interests! Select the one that most appeals to you.
Galata Bridge as a point of reference
To avoid getting muddled, start any route from Galata Bridge. The bridge has four harbors on different sides from where you can take a ferry to different parts of the city. If you look at the bridge in the direction of Galata Tower: then from the left and right you will see the harbors of Eminönü. If you look at the bridge in the direction of the mosque: then from the left and right you will see the harbors of Karaköy.
Route 1: for fans of history (from 2 hours to forever)
This route begins from Eminönü harbor. Eminönü is a historical neighborhood nicely situated near all of Istanbul's must-visit sites.
To begin, take a look at Galata Bridge: it's always crammed with fishermen (during the curfew at weekends it was really strange to see it empty).
You can try the fish right there (there are some eateries and stalls under the bridge and at the harbor) in the form of the famous fish burger balık ekmek. It tastes great even though it's a tourist location. All the more so as you won't have time to look for a cheaper option.
Then head for the citadel of historical masterpieces — Sultanahmet.
How to get there: By foot or on tram number Т1. It's easy to find a stop, after all this is the most convenient way to travel around the city center, paying for the trip with your Istanbul Card. If you walk then on the way be sure to pop in to Hafiz Mustafa 1864 to try baklava (or buy it to eat later).  
Sultanahmet (from 1 hour to the whole day) 
This square hosts the city's most important mosques and it has a pretty embankment nearby. Here you can hang out for an hour or even all day! Walk along the cozy lanes and visit the Blue Mosque (Sultanahmet Camii) as well as the Church of Hagia Sophia (Ayasofya Müzesi), which recently regained its status of a functioning mosque.
If you have enough time, you should also visit the Palace of Topkapı: over 50 hectares of grounds (it will take you several hours to walk right round it), where various sultans lived in the course of 400 years. If time is really limited then at least take a look into the harem (30–40 minutes is enough for a quick viewing). An entry ticket costs 100 lira to access the territory, and then another 70 lira for the harem (≈€20 altogether). 
The Sultanahmet neighborhood also hosts the cult Basilica Cistern — a famous water reservoir that is over 1,500 years old: 336 pillars in aesthetic semi-darkness. To view them will take at least 30-40 minutes and will cost 30 lira (≈€4).
In the labyrinths of the streets of Sultanahmet, or, to be more precise, on the rooftops of the neighborhood's buildings, you will find terraces with an amazing view – so bear that in mind if by chance the restaurants are already open when you get here!
While in this part of the city, it would be a crime to miss the famous Istanbul street bazaars (spend at least an hour at those). The Egyptian bazaar is an age-old market and you can buy spices and textiles there, while legends are told of the Grand Bazaar, as it resembles an entire city living a separate life. The goods here are overpriced, as it's a very touristy place, but it has such a wonderful character! You can simply admire the bright national food and kitchenware, enjoy the smells of roasted chestnuts and fresh coffee, drink hot tea or pomegranate juice and, perhaps, you will nevertheless take a little souvenir or cezve home with you.
Route 2: for everybody, but especially for romantics (1.5
–
5 hours)  
Bosphorus (15 minutes–1.5 hours) 
Once in Istanbul (and it doesn't matter whether it's your first visit or your tenth), go and take a walk around Bosphorus! If you have time, we recommend the hour-and-a-half Bosphorus Tour, which begins at Eminönü harbor. This tour costs 25 lira (≈€3), and buy simits (delicious Turkish bagels) to take with you during the trip, in order to feed the seagulls and take some expressive photos.
1.5 hours are enough to fall in love with Istanbul, discover how huge it is, and view the majority of tourist sites from the water. And in any case, a walk through Bosphorus is always magical, there's no argument about that! 
If, however, you don't have enough time, then instead use the ferry as your means of public transport. You can get from the European part of the city to the Asian part in 15–20 minutes, meaning that you will have taken a boat trip and managed to see both parts of the city.
Ortaköy Mosque (Büyük Mecidiye Camii, 1–2 hours) 
Firstly, this is one of the city's top viewing locations: a modest-sized mosque on the banks of the Bosphorus, behind which the scene is decorated by Bosphorus Bridge. Friends and lovers often meet up here. Next to it you will find some attractive-looking cafes and souvenir stands. You have to get here to visit the baroque mosque of the 19th century, admire the beauty, turn your other thoughts off in your head, make friends with the local dogs and cats, and try kumpir — potato with various fillings. 
How to get there: there is a functioning harbor near the mosque, to which ferries arrive from Eminönü and other harbors of the city.
The Maiden's Tower (Kız kulesi, 1–1.5 hours)
People come here to enjoy the sunset or at any other time, although it's at sunset that the place glistens with bright colors and appears particularly impressive. The Maiden's Tower is one of Istanbul's most famous symbols, standing 23 meters tall at the connection of the Bosphorus and the Golden Horn. There are various legends about the erection of the tower, but only one thing is for sure: you have to come and see it with your own eyes. 
How to get there: you can get to the tower from Eminönü harbor (Ş.Hatları; Kadıköy): take the ferry to Üsküdar station — it goes there and back at regular intervals until late evening — and then walk for 15 minutes along the pretty embankment with a view over Bosphorus Bridge, Galata Tower and other picturesque parts of the city until you reach the tower.
Route 3: searching for bright content (2 hours to all day) 
If you're looking for brightly-colored buildings, prominent graffiti, antique shops and cafes with character, then this is for you! There are three neighborhoods in Istanbul which have to be visited by everybody searching for inspiration or who simply enjoys aesthetic locations. 
Balat, 2–3 hours 
Balat resembles the old center of Havana in Cuba and remains my favorite neighborhood. The winding labyrinth-like streets take you sometimes sharply uphill (which allows you to enjoy the panoramic view of the Golden Horn), and sometimes sharply downhill. Here you will want to take a photo of every meter and you will always find something new and interesting here. It's not for nothing that episodes of famous Turkish serials are shot here.
If you look hard enough you might find open eateries that will allow you to sit down and eat nice food (I'm hinting at Old Balat cafe & kitchen). Moreover, when Turkey finally ends its ban on restaurants working it will be paradise, and freedom for aesthetic eating out sessions (and don't be alarmed if a cat jumps on to your table — it's normal here).
How to get there: by foot (about 30 minutes) or taxi (10 minutes) from Eminönü harbor, or by ferry from Karaköy harbor: you have to get off at Fener station (10–15 minutes). The ferries leave in the other direction around 18:00.
Moda, 2–3 hours 
Welcome to the Asian side of the city! Here it's just as lively as on the European side, and the ferry will take you from the now familiar Karaköy harbor in just 15–20 minutes. You have to get off at Kadıköy station. Perhaps one day you will manage to master the names of the Istanbul neighborhoods, but there's no certainty of that. 
Moda's streets feature a concentration of picturesque locations, vinyl shops, antique boutiques, underground bars, food markets and lively installations. And by the way, if it's time to eat something then we recommend trying the heavenly doner from the Basta! street food bar.
Cihangir, 2–3 hours
If we want to use the word 'Bohemian', then it definitely applies to this neighborhood. Prim and cozy little streets (including narrow and steep ones) with little green balconies and parked mopeds resembling Parisian terraces and lanes, bars and cafes — all filled with aesthetics.
And by the way, here you may frequently encounter stars of the Turkish film industry just beginning their careers. Once they become properly famous, the newly-baked celebs leave for more expensive neighborhoods.
Cihangir is located on the territory of the central neighborhood of Taksim, from where it's convenient to head back to the airport, visit Galata Tower (if you plan to climb to the top, then build in another 30 minutes at least) and the most touristy street of the city İstiklâl Caddesi, where shops and restaurants are concentrated, as well as local shopkeepers insistently trying to draw you into their establishments from the streets — you can go there to tick the box, but consider whether you really need to.
---
Iff you have a long layover then choose one of our options – may these hours be spent on a modest but exciting and memorable journey!
Photos by Ksenia Syomkina