Wooden artifacts
For grandma, a wooden sign for the bathroom door, for your hippie girlfriend, a pipe to smoke tobacco, or for work colleagues, simple little wooden knick-knacks like little elephant carvings.
The north of Thailand is covered in teak forest, one of the most valuable types of wood. Working with wood here is both a hobby and a craft, so you will definitely find plenty to keep you interested. There are little stalls and shops all over Thailand selling all kinds of wooden crafts, from little elephant carvings to dining tables.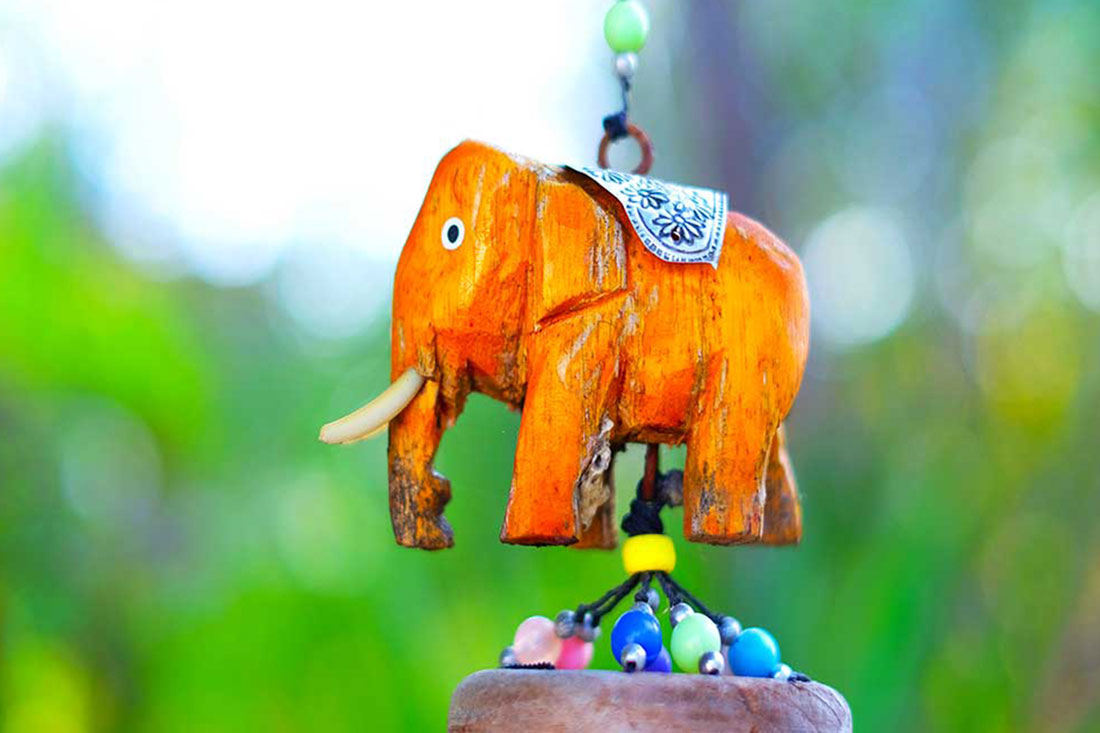 The best choice is available in the northern city of Chiangmai, where they specialize in the production of the most sought-after wooden artifacts from small statues of animals right up to painted wooden sideboards. The variety of shops and stalls here also gives rise to a variety of prices, from 100 baht ($3.20/~€2.85) for a small article to 40,000 baht (~$1,280/€1,137) for a bigger item of furniture. Head for the Patpong Night Market (daily from 18.00-01.00) in Bangkok and prepare to haggle over wedding gifts. If you don't trust the street traders, then try the MBK shopping center where, on the 6th floor, you'll find the Craft Village Zone where you are also guaranteed to find wooden artifacts.
Do you remember how we've written before about
rules and regulations in various countries
? We should add one here; even though statues of the Buddha are available all over the place in Thailand, you are not permitted to export figures of the Buddha (or parts of his body) which are bigger than 12cm without written permission from the local Department for Fine Arts. Ignorance of the rules is no defense and those in breach face, if they are lucky, having the artifact confiscated, but if they are unlucky they could get a
fine
of up to 500,000 baht (~$16,000/€14,210) and even a prison sentence of up to 10 years. You really don't want to finish your holiday like Bridget Jones.
Thai cookbook
If you've got hooked on tom-yam, then you'll want to learn how to make it when you get home. As a lucky tourist, make sure you head for cookery classes — Chef Leez comes highly recommended (that costs from 2,100 baht/$67/~€60). The lessons are held in a well-equipped kitchen, and in 4 hours you will learn to cook 12 dishes, including a fish salad with mango, chicken soup, and Thai veal stew.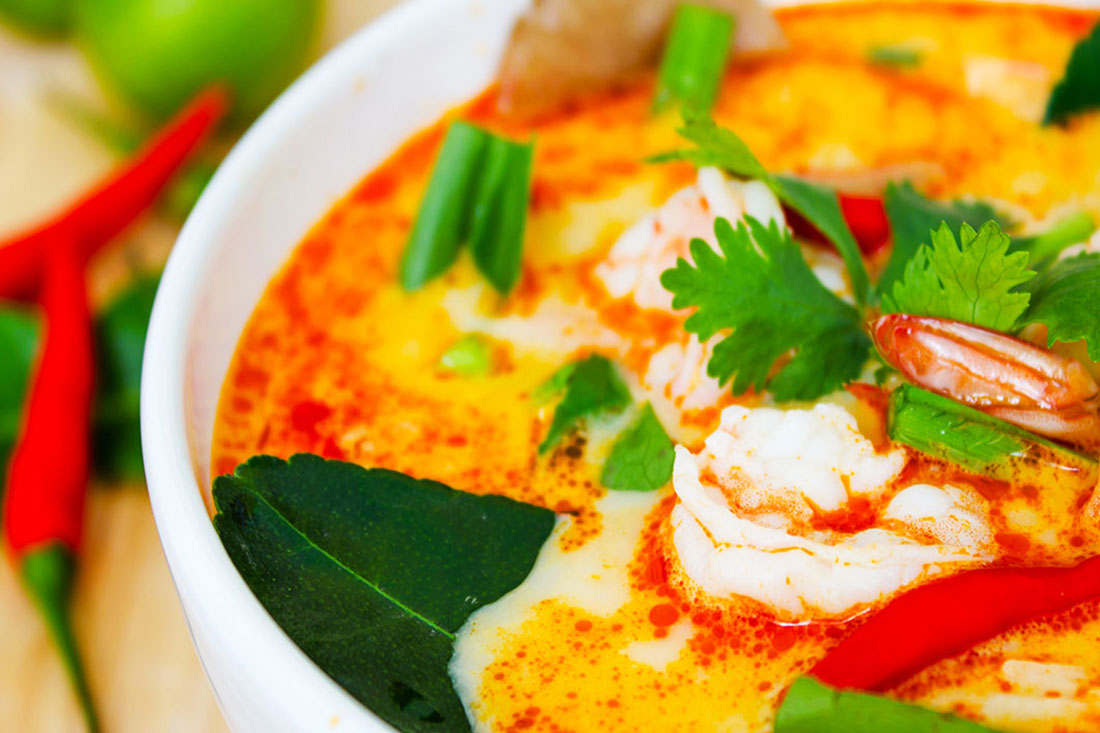 Taking friends a cookbook as a present is an original idea, even more so because in 2013 Bangkok was named UNESCO World Book Capital. At home, you'll be able to prepare dishes such as phat thai (a spicy rice soup with vegetables), khao phat (Thai fried rice with chicken breast) and Thai soup consisting of rice in broth with pork, beef, chicken or seafood.
You can get hold of cookbooks in any bookshop in the country (English language editions will cost around 1,000 baht/~$32/~€28). If you go to Bangkok, I suggest you try Open House in the Central Embassy shopping mall, where you will find not just a cookery section but also many books about art, cinema, fashion, and rarities which are difficult to find in print.
Dried fruit
For friends with a sweet tooth who are always on a diet.
Thanks to its tropical climate, the fruit in Thailand is original and varied. Whilst you enjoy deliciously healthy mangosteen, rambutan and dragon fruit, spare a thought for your friends; they are not so lucky as to be able to test these fresh Thai delicacies, but you can give them an idea by taking some dried fruit home with you. Dried mango, pineapple, and papaya are tasty and healthy presents which you can pick up in any supermarket in Thailand. The prices are a bit higher than you'd expect – half a kilo of dried figs can cost 500 baht (~$16/€14) – but that doesn't stop tourists from buying them by the kilo. 
Theoretically, you can take fresh fruit out of Thailand without problem with one exception: the durian fruit. This fruit has such a strong smell that it is forbidden to export it.
Silk products
Silk production has always been an important industry in Thailand, but it started to die out in the mid 20th century – poor-quality dyes faded quickly on the fabrics plus competition from China and other neighboring countries selling more cheaply to Western countries. Everything changed when American Jim Thompson came onto the scene. A graduate of Princeton and a former intelligence officer, he saw a business opportunity. In 1947 he brought over some samples of Thai silk which then found their way onto the pages of Vogue magazine – and then Thai silk became known the world over.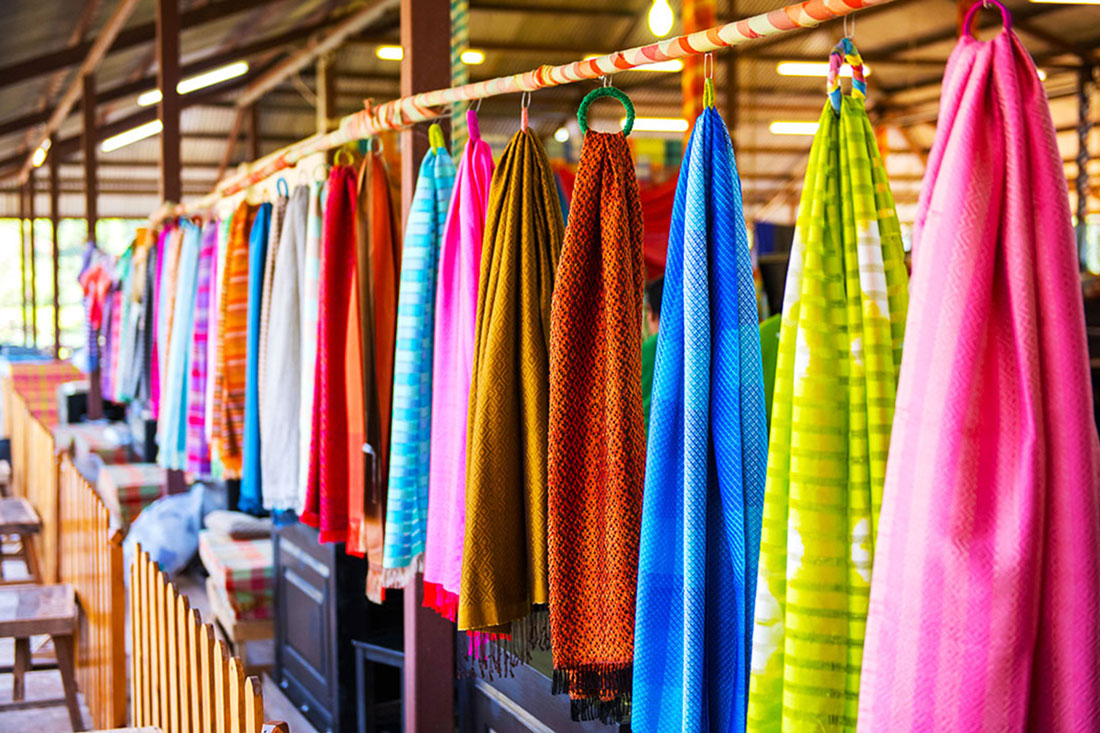 You can buy his products directly from his shop in Bangkok (they have outlets in other countries, too). They are a bit pricey – you won't find a dress for under $100/~€89 and don't try looking for them cheaper elsewhere because you won't find them. Thai silk is an expensive commodity in general and is only sold in high-end shops. But at the same time, you won't find fakes either. The shop will give you documentation proving that it is the real deal. Bargain hunting is pointless! 
Bohemian elephant strides
Baggy cotton trousers with elephants or cucumbers on them are great presents to take back from Thailand, or you risk people not believing you've been – despite all the Instagram pictures. These trousers aren't exactly sought after, but they are incredibly comfortable, great for a yoga session or just a trip to the supermarket on a hot summer's day. You can buy them almost anywhere – Pattaya, Phuket – but those in the know say the best ones are to be found in Chiang Mai (the same city where you can get hold of the wood carvings). How much you pay depends on how well you can haggle, but if you pay 150 baht ($5/~€4.45) you can be sure that you got a bargain. You find them on market stalls, and you'll also come across them at the Patpong Night Market.
Coconut oil
For mum, grandma, your girlfriend, work colleagues, yourself…coconut oil for everybody!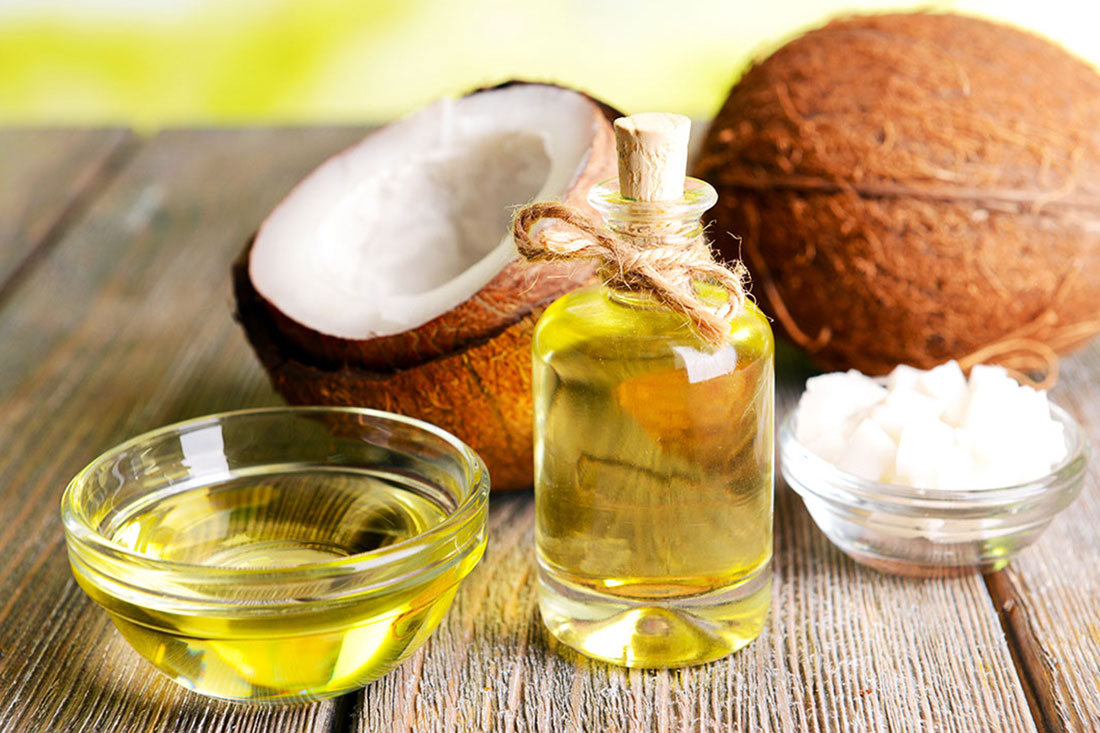 Coconut is the workhorse of the Thai industry. In 2015, 904,094 tonnes of the stuff were produced. Not surprisingly, an enormous amount here is used in coconut oil, made from coconut milk (costing from 35 baht/$1/€0.89) as well as artifacts made from the wood, such as little statues. Coconut oil is something you definitely need to bring back to cold Europe, to nourish your hair and skin. Coconut oil costs on average around 250 baht/$8/€7.10 and is sold literally everywhere, in supermarkets, pharmacies and cosmetic shops. This aromatic and healthy product will appeal to any woman, since coconut cosmetics are natural, cheap, and effective ways of taking care of yourself. 
Thai booze
For friends: Sang Som. For enemies: Lao Khao.
Thailand is famous for its rum. The best quality on offer is branded Sang Som and only costs 270 baht ($9/€8) for 0.7l. You can get hold of it in any supermarket as well as Family Mart and 7-Eleven branches. There is also the option of Lao Khao, a kind of Thai hooch, a rice wine with high alcohol content. It costs around 80 baht ($2.50/€2.22) per 0.33l bottle. If you know what's good for you, you won't touch the stuff, and in any case it tends not to be sold in tourist areas: they only sell it in smaller supermarkets like 7-Eleven in places off the beaten track or in the huge hypermarkets like Tesco Lotus.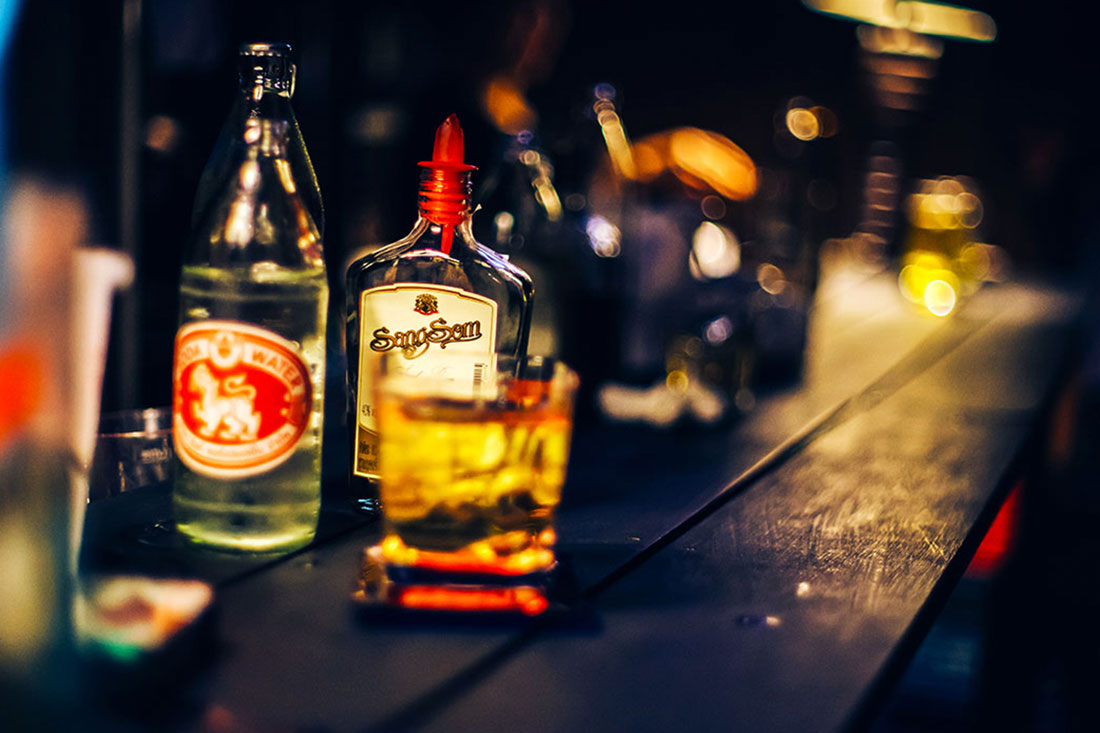 There are also more exotic varieties of alcohol to be had in Thailand. The locals distill their own drink called ya dong, with each person making it doing so from their own recipe. It can vary between 25 and 35% proof, and they make it out of anything – berries, herbs, fruit, and even insects. This can be definitely filed under the "unusual souvenirs" category. You find ya dong in markets and bazars, like the Photisan Market in Pattaya. A bottle will set you back about 150 baht ($5/€4.50).
Thai boxing gear
If unarmed combat sport is your way of relieving stress and letting off steam (or maybe some of your friends are like that) why not consider getting some muay Thai (Thai boxing) equipment. Those in the know recommend the Super Export Shop in Bangkok where you can find all you need from gloves to shorts. What you pay depends on the brand you buy. Thai boxing shorts start at around 777 baht ($25/€22 for the TWINS brand) up to 1,560 baht ($50/€44) for the TOP KING brand.
---
As you can see, Thailand offers all sorts of unusual gift ideas for all tastes and all wallets. But the main thing is, of course, to bring back the sunshine, a nice tan, a happy mood and recharged batteries which will see you through until your next trip.