Buying bottled water
The Romans ensured that their citizens had access to clean water already 2000 years ago, and thanks to modern methods, the tap water here really is like mineral water. You might be in the habit of buying bottled water, but here, there's no need to waste your money. You can fill your bottle for free, which is particularly useful during these hot summer months and you need to hydrate regularly.
Just use any drinking fountain (called nasoni or fontanelle) which are all over the city – or opposite the Coliseum, there is a free water dispenser where you can even have it sparkling.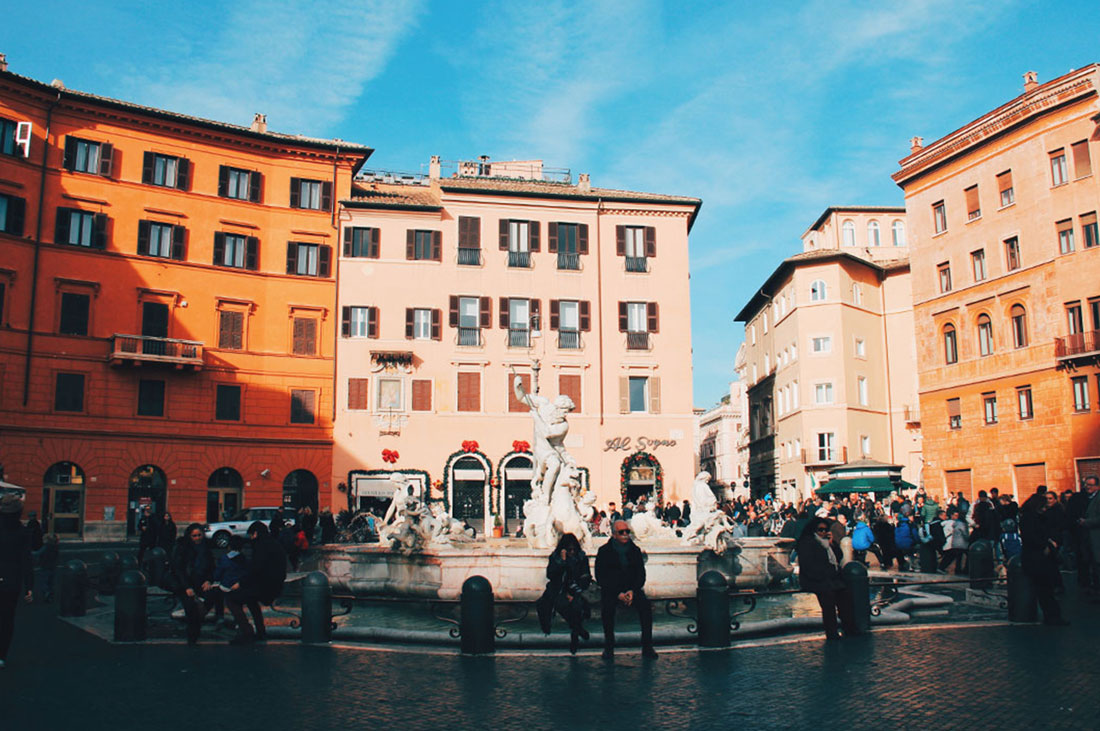 During the summer, lots of unlicensed street vendors crowd the streets (they are the ones who produce umbrellas for sale the minute the first raindrop falls). They will sell you iced water, but be careful – don't get taken in. Inside the bottle is a big block of ice which you can't drink until it's melted.
Rome's fountains
Aside from those for drinking water, Rome has many ordinary fountains. You will certainly have heard of the Trevi Fountain (Fontana di Trevi) where you toss a coin into the water, meaning that you will come back to Rome. Other fountains worth seeing are:
Signing petitions from strangers
Besides the tourist attractions, there will be groups of "promoters" lying in wait for you. These are people who aggressively pester tourists to sign some kind of petition for a noble cause. These young people tend to speak many languages (even some words of Russian) and try to get you to put your signature against something which they deem to be a good cause. This might not seem like a problem, but as soon as you sign up it turns out you have committed to give them a sum of money. 
I naively once did this, and they wanted me to part with almost €20.00 ($22.50). I tried to get out of the situation by saying I had no cash on me and people have been known to threaten to call the police, which should work. Best of all, though, is not to sign in the first place and just ignore them. 

Ordering cappuccino at the same time as pizza or pasta
For Italians, cappuccino is mainly a breakfast beverage. They believe that it's more difficult to digest milk later in the day,  so in the afternoons they drink espresso and macchiato. Italian meals are very structured and are taken quite traditionally. In a restaurant, for example, they start with water, wine, beer, or soft drinks. If pasta or pizza are on the menu, it simply would not enter their heads to order a cappuccino. The meal will end with a coffee and sometimes will be topped off with amaro or grappa.
If you are in the center of town and want to enjoy some great coffee, try Sant'Eustachio Il Caffe. It's at 82 Piazza Sant'Eustachio, close to the Pantheon and Piazza Navona and is one of the rare places which stays open until 1 am. It's also the only place in Rome where they prepare the coffee out of sight of the customers. No-one will give anything away as the blend has been a closely-guarded secret since 1938. This place is a bit more expensive than most – an espresso at the bar costs €1.30 ($1.50 – usually you'd pay around €1.00/$1.10) and for a cappuccino, €1.80/$2.00 – normally €1.50/$1.70). Remember that the price will double if you sit at a table. If you are spoilt for choice, go for the Gran Caffè – it comes pre-sweetened with sugar, so tell the waiter if you'd prefer without.
For those who want to try some of the best tiramisu in Rome, I suggest you pop into a branch of Pompi, a small local chain of coffee shops. The first of these places that I visited was a stone's throw from the Red Roma metro station at seven via Albalonga. They always have lots of different types of tiramisu on offer, with fruit, nuts and even the classic! They sell cake and pasta and also have a great selection of soft drinks, teas, and coffee.
You will pay around €4.00-€6.00/$4.50-$6.75 for a dessert, a little more if you are served at your table, but compared to other places, this is not too much. 
Another one of my favorite places is in the Trastevere district. It's a café, restaurant and bars all in one called Meccanismo located at 34 piazza Trilussa. This place is good for breakfast, you can enjoy an evening snack and aperitivo or even think about having dinner here.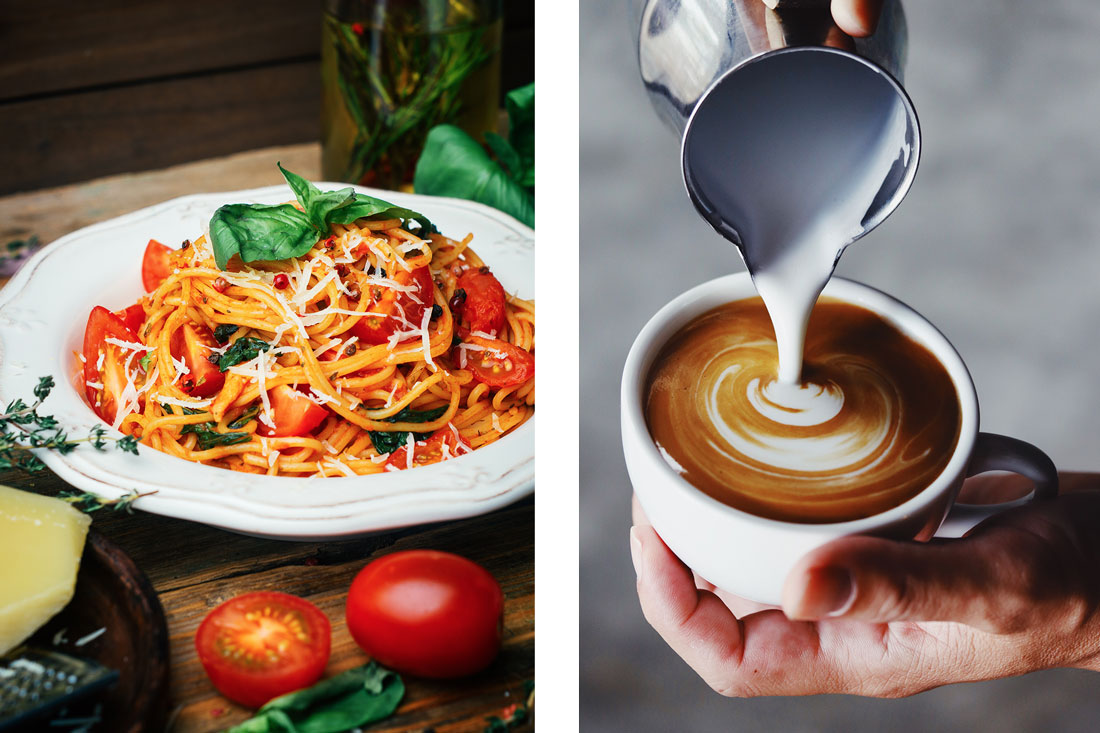 Ordering "latte" in a café or restaurant
Simply because they won't know what you're talking about. "Latte" is Italian for milk and whilst they might order it for children, if you want coffee with milk, you should ask for caffelatte. A "latte" is often mixed up with a latte macchiato which has more milk than coffee.
Confusing a cover charge (coperto) with a tip
They really are not the same thing. Often, visitors to the city see the cover charge of €1-2/$1.10-1.20 per person added to their bill in a restaurant and think that it's the tip which has been added. This is not the case – this is a charge made by the restaurant for the pleasure of sitting at the table, and the waiter or waitress gets none of it – all goes to the restaurant. It doesn't happen everywhere, but more often than not in restaurants popular with tourists. As for the tip, in Italy it's normal to leave 10% of the total cost of the bill.
Letting yourself be distracted or taken in by strangers (especially in the metro or at railway stations).
The area around Termini is always very busy, which is hardly surprising as it's Rome's main railway station – and this fact is not lost on pickpockets and con artists either. I have often witnessed attempts to steal from people in the metro and on bus routes popular with tourists.
The centrally located metro stations around Termini have been the favored haunts of gypsies for a long time now. More often than not they are minors or pregnant women; even if they are caught in the act, nothing will happen to them as the kids are too young to be prosecuted and people feel sorry for the pregnant women. So, since they have nothing to fear, their behavior can be quite in your face, and even the locals are wary of them. As soon as they see that a gypsy has boarded a crowded bus or metro car, they will shout "watch out! Pickpockets and thieves are on board" so as to warn visitors that they should pay particular attention to their belongings.
Trying to buy a ticket from the bus or tram driver
Recently I was waiting for a bus at Termini station, and a couple of tourists asked me where they could get hold of bus tickets and if they could get them from the bus driver. It's worth knowing that you must buy tickets before boarding the bus or tram – you cannot buy them on board.
A ticket costs €1.50/$1.70 and is valid for 100 minutes. You can travel once by metro and once on overground transport in that period using this ticket. Tickets are sold in machines at metro stations and in kiosks and bars which have the blue T sign T = "Tabacchi"). It's not a good idea to travel without a ticket as there are frequent checks and the fines are expensive.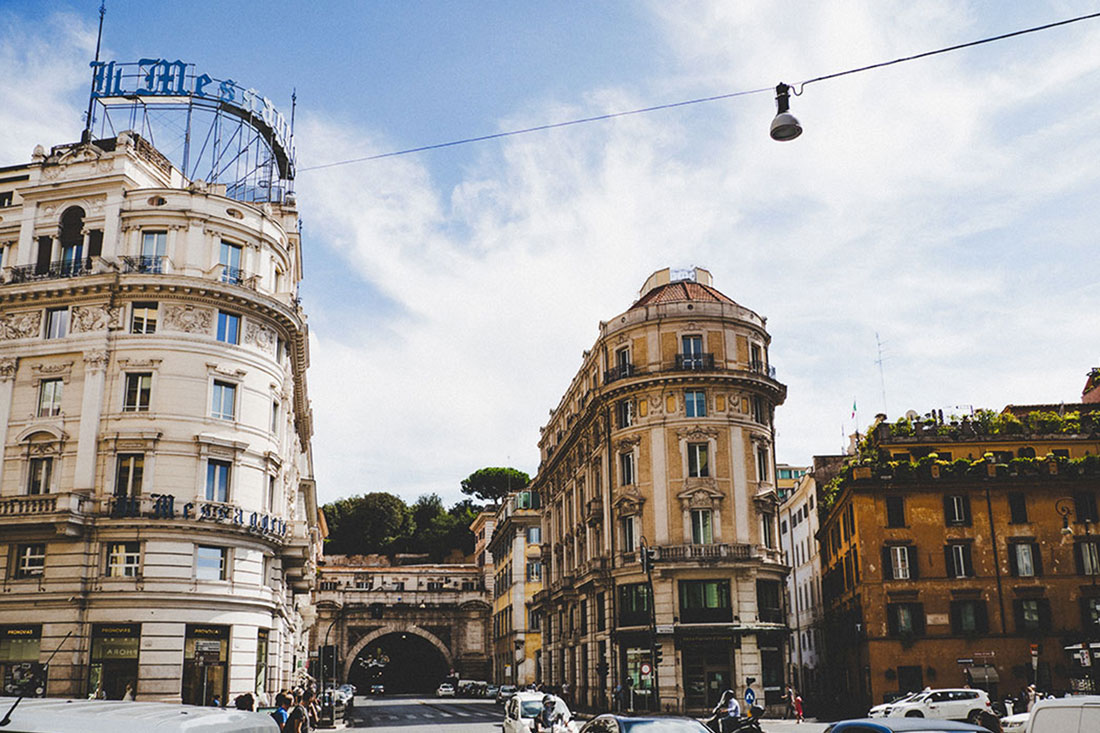 I was once fined along with my sister when she came to visit me. We were won out and just got on a bus without buying a ticket – and then we were checked. They offered us the option of paying the fine on the spot, but this is actually forbidden according to the local transportation company rules. The inspector should give you a ticket which you should pay within five days when the fine will be €54.90/$61.80. If you choose to pay between 6 and 60 days after the fine is issued, it will cost you €104.90/$118.00. You can pay on the official website, at any post office or bank, and in Atac (the transportation company) offices.    
Being sullen and not greet people
Italians are a cheerful, friendly lot whether they are meeting up with an old friend, a neighbor or they've never set eyes on you before. Don't worry about the language barrier – just learn a couple of simple yet important expressions: ciao (goodbye), buongiorno (hello), buonasera (good evening) and grazie (thank you). In response to their smile and their greeting, simply repeat the compliment – you'll see the effect it has on your Italian counterpart. Of course, the broad smile and friendly approach will also help you to get the right answer when asking the way or the right advice when asking the waiter about what's on the menu. The most important thing is just to smile and be friendly.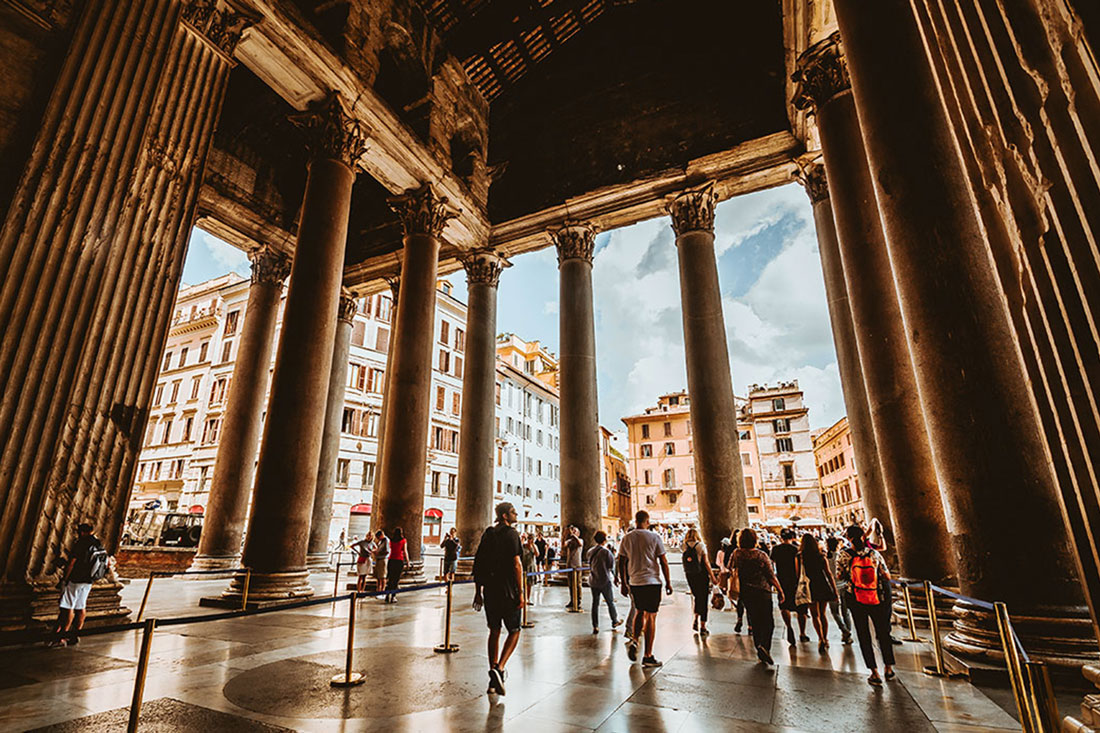 Asking for sweet wine
Experience has shown me that when in Italy, medium-sweet or sweet wine is hard to find, as Italy is a country of mainly dry wines. If you prefer a sweeter wine, then ask for the sparkling Moscato di Asti (white) or Lambrusco amabile (as opposed to the dry Lambrusco). You will find them in most larger restaurants priced at around €18.00-€25.00/$20.25-$28.00 a bottle. You can also find them in supermarkets at more reasonable prices, around €5.00-€7.00/$5.60-$7.80. 
Not visiting the famous Porta Portese market
Porta Portese market is quite an atmospheric place. You can find literally anything here, ranging from antiques to branded articles, souvenirs, shoes and clothes. I have come across some great bargains, like a silver ring with blue stones in an excellent condition which cost me around €15.00-€20.00/$16.90-$19.10, which I still wear today and gets me many compliments. Once, I came across a Gucci handbag for €50.00/$56.00 (a little bit damaged, but not that you'd notice). You can find good footwear and branded t-shirts for €10.00-€20.00 ($11.25-$22.50). There are other markets in Rome too, but they are quite away from the center, and getting there is not so easy. Porta Portese is easy. Take bus H (pronounced "akka") from Termini station or tram number 8 from Piazza di Venezia to the stop at Piazze Ippolito Nievo.
---
I hope that these hints will help you to avoid unfortunate situations and will help you to enjoy this city with its rich history. Of course, to get to know Rome properly you need time, but however long you have here, you will go home with great memories. You can always come back, you know!