Step 1 — time to change clothes
We dress up Icelandic-style! Everybody has heard of the capricious, harsh weather of the Land of Ice, hence in order to turn into Icelanders we don't need much. Here's what we need – a big, comfortable wooly jumper! Oh, and long socks with a Scandinavian pattern. 
You don't have to wear anything else, but a jumper and socks are required. This look is applicable for both boys and girls!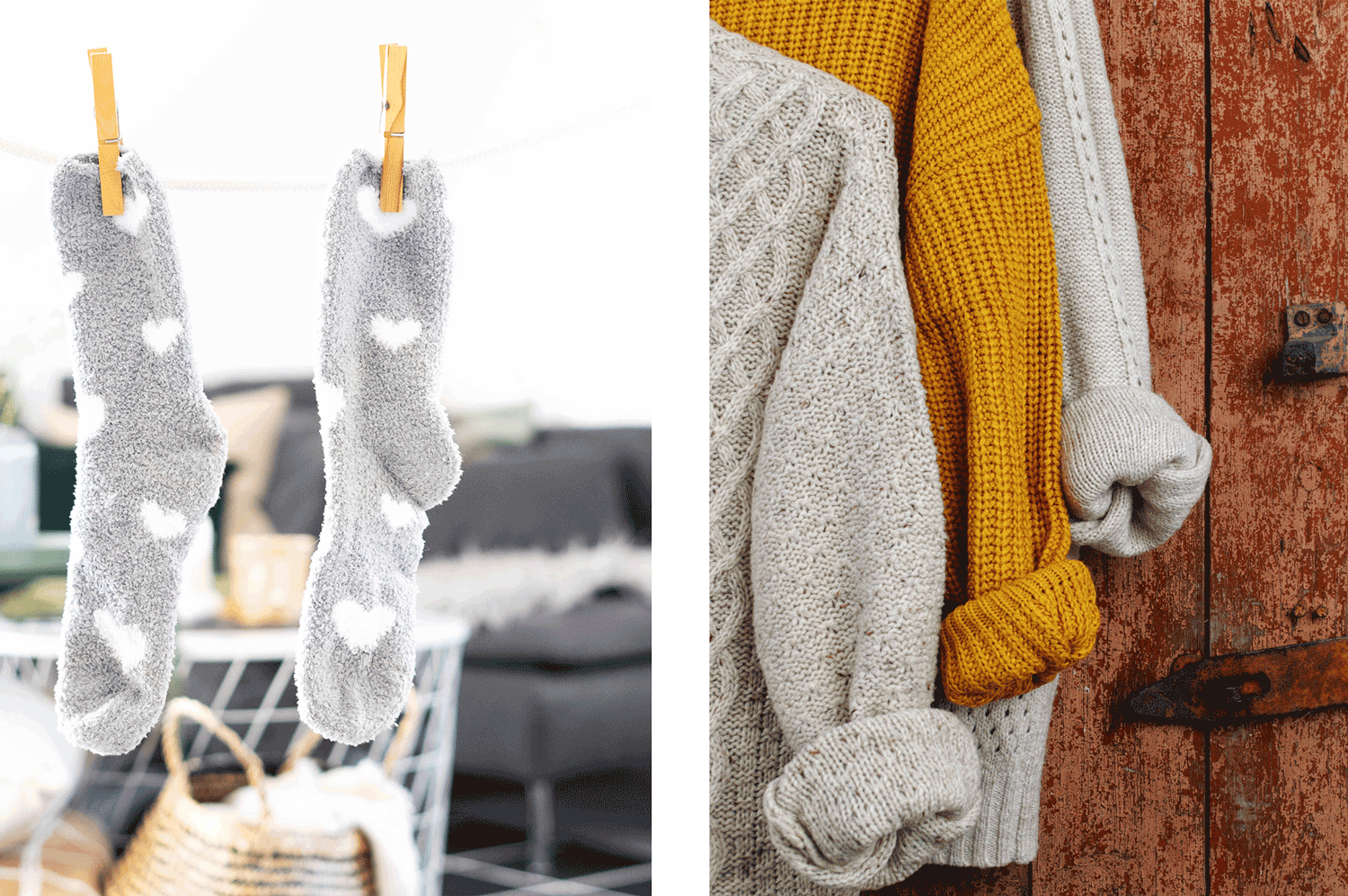 Step 2 — we cook something delicious
Let's cook some fish! The northern sea superpower is known for its fishing industry and fat sheep roaming wildly. Popular dishes include cod, haddock, smoked salmon, all sorts of lamb (especially fillet), small lobsters and, of course, herring. Potato is popular among vegetables.
Don't be afraid, we definitely know this dish. This difficult Icelandic name hides soft angel wings with a taste similar to donuts.
By the way, about coffee
Icelanders really love coffee, they have even invented a special celebration called "Sunny Icelandic coffee". Icelandic coffee is made with caraway seeds (yeah, they are strange guys, agreed). But let's try it! 
It's all very simple: we add a small amount of caraway seeds to a Turkish cezve with coffee in it and leave it to boil. The drink should sport a sharp, spicy taste.
Step 3 — we choose a film for the evening
The Icelandic countryside is amazingly rich! And you can view it today from the best angles, displayed by the most famous actors and film directors. 
Black lava fields and landscapes from the great Darren Aronofsky in the film Noah;

We can study the huge cosmic glacier Snæfellsjökull in detail with help from Christopher Nolan in Interstellar;

The aggressive waterfall Dettifoss (careful, don't come close to the edge!) is revealed to you by Ridley Scott in Prometheus;
You can experience the spirit of a free Earth, volcanoes and endless roads through the eyes of Ben Stiller in The Secret Life of Walter Mitty;

You can go racing along glaciers in sports cars with James Bond in Die Another Day;

You can discover how Iceland sometimes has a corner of Tibet in it through Christopher Nolan's lens in Batman Begins;

You can even discover Iceland being represented as Siberia if you study the landscapes in Lara Croft: Tomb Raider;

And, of course, you may discover that Iceland is a diverse actress. She can even play the post-Apocalypse Earth — we are referring to Oblivion.
We curl up with our by now cooked fish and immerse ourselves into this world of untouched nature.
Step 4 — we turn on the music
And what about dancing? Iceland is the Earth before the beginning of time, magic and primeval, untouched and transparent. All this is embedded in the music of Icelandic groups. 
Naturally, we begin our immersion with Biork, then we switch to the dance rhythm of Gus Gus, after that we hug each other and dream to the tune of Sigur Ros, and finally we turn on modern Icelandic music!
Here are some playlists for you:
Step 5 — we roll the dice
And now for some typical Icelandic pastimes.
Jokes
Surely all Vikings enjoy a hearty chat in a bar with jokes and fun? Here's a small selection of Icelandic anecdotes that will make you the star for the evening. And Vikings also like to joke about their language and football, whales and volcanoes, as well as relations with other countries.
Word play
Here is our favorite game. You cannot imagine a journey through Iceland without a car and a planned route. Your route consists of hundreds of unpronounceable names that you constantly forget. But you won't defeat us so easily — we will be ready! 
So, we write down words with transcriptions (it's impossible without them) on pieces of paper, then draw them one at a time and try to pronounce them. Whoever manages to do this quickly and correctly wins a candy (we have already discovered that Vikings have a sweet tooth). We recommend beginning with the words Þórðargleði, Rokrassgat, Grásleppudrífa, Hundslappadrífa and, of course, Eyjafjallajökull.
In actual fact, Icelandic is a very metaphoric language, which explains the complicated way of constructing words. For example, Reykjavik means "smoking bay", while the town of Kópavogur means "young seal's bay" and our favorite volcano Eyjafjallajökull means "island of mountain glaciers". 
Icelandic social networks
Stop – where are the true Vikings and their lovely ladies? They can be found on icelandfriendsdate.com. We close Tinder and open this local social network.
Girls take note: almost the entire Icelandic football team are present on this site (yes, those very dentists and postmen who defeated England). We stay focused, make new friends and hold conferences to exchange words of wisdom on Zoom.
Time to relax!
Oh, those thermal baths with hot water!.. What pleasure after a party to throw off your jumper and jump into the embraces of the famous Blue Lagoon!
For this you will need:
Bath filled with water — 1 piece;

Mineral salts — 1 packet;

Blue bath bombs — 3 pieces.
Slightly shake this cocktail and submerge for an hour or two. Make sure to have a book handy from the list below.
Step 6 — we dive head-first into the atmosphere
According to some statistics, the Icelandic population is recognized as one of the best read in the world. Moreover, writing books is also a favorite activity for modern Vikings. Based on folklore or the unique character of their country, the works of Icelandic authors win people over far beyond their island.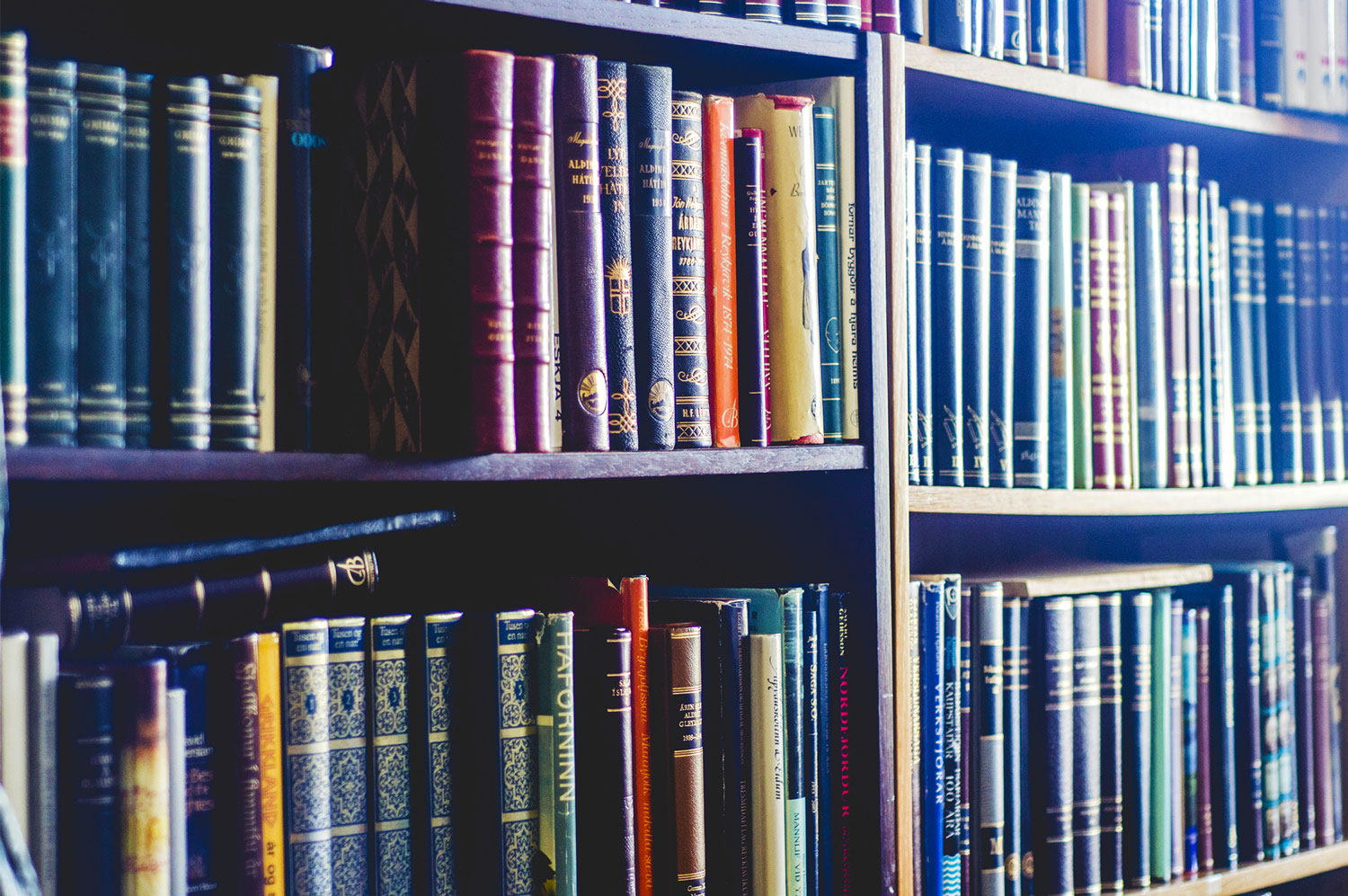 Step 7 — we wrap up the evening
Close your book, slowly emerge from your hot spring and jump into bed. You can finish up your evening in the arms of one of the wonders of the world – the Northern Lights. 
You can catch them with the help of a service which tracks the lights around the entire country — vedur.is. If you have found it, then log into Instagram using the geotag and you will see that it features live reports from local connoisseurs of beauty.
While if it's not the season for the lights then the magnificent calm of the glaciers and silent beauty of the landscapes are always available online.
---
Is Iceland really far away, or is it actually quite close? We think that it's somewhere inside us and it doesn't matter whether we are at home or the northern winter and rain are sweeping us off our feet. We recall the game Hot Lava from our childhood and imagine ourselves jumping across a glacier… This fun and imagination was all that we needed in childhood and it has now transformed our home into a true fantasy world for traveling.