Contents
RO
RO means "Room Only." It's a bit deflating in that you only pay for your room on booking, and no food is included in the price. This meal basis is common in hotels, hostels, and villas. It is ideal for people who don't want to be toed down to the hotel's restaurant opening times for breakfast, lunch, and dinner.
You can plan your day however you like without the risk of missing out on a meal that you have already paid for. You can either prepare your own food where you are staying or delegate that pleasure to the kitchen staff in the local restaurants and cafes.   
BB
BB means Bead and Breakfast, which is the most common meal basis encountered in hotels. Breakfast is included in the room rate. There are two main types of breakfast: buffet and continental.
Buffet breakfast is when a wide choice of hot and cold dishes, including cold cuts, cheese, sweets, and fruit, is made available. You can eat as much as you like without limits. 

Continental breakfast comes in smaller portions and normally consists of some eggs, bacon and sausage, vegetables, toast, croissants, and coffee.
BB is best for those who aren't morning people and don't want to worry about preparing breakfast for themselves or having to choose somewhere to have breakfast served. You simply go to the dining room, and everything is done for you – all you need to do is eat it. 
HB
Half Board is when both breakfast and evening meal are included in your room rate. Breakfast will normally include drinks (tea, coffee, juice, water), but this may not be the case for the evening meal. Drinks in the evening may cost several times more than what you could buy them for in the shops.
On the other hand, this meal plan is great for families with children or those on a special diet. You don't have to worry about feeding yourself at the beginning and end of the day, but everything is according to strict restaurant opening times. You can have your lunch while you're out sightseeing during the day.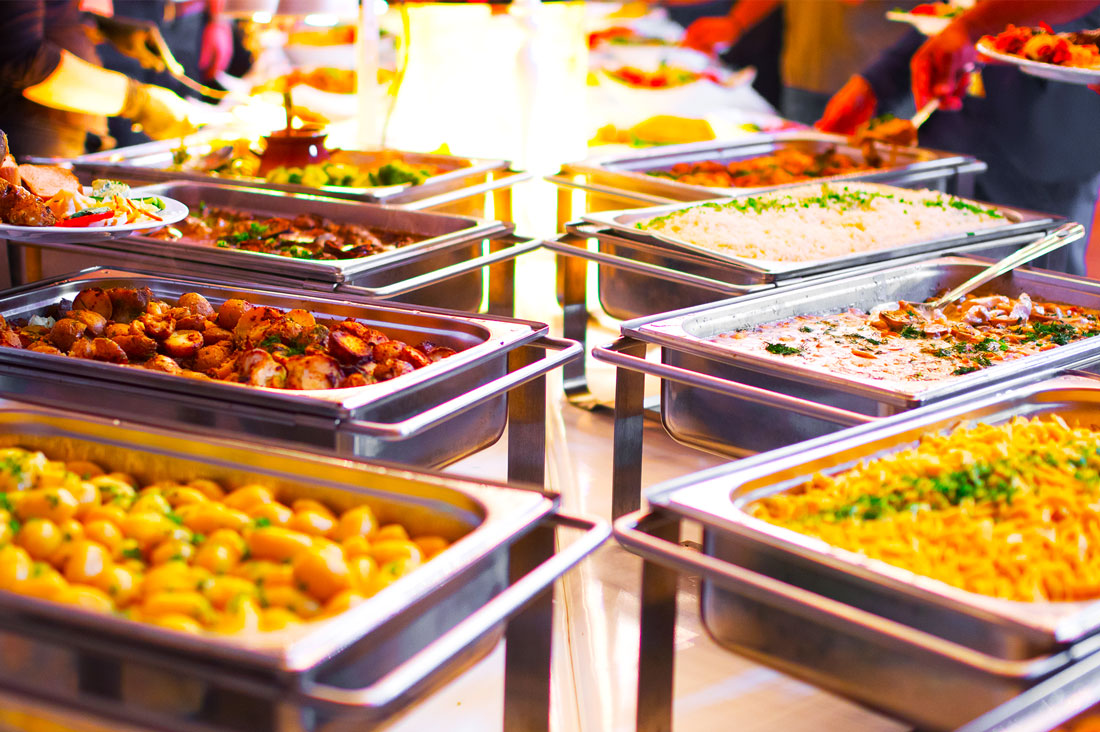 FB
FB is short of Full Board and means that all three meals are included – breakfast, lunch, and dinner. This plan would suit those on a health trip and those who don't want to move around much. As with half board, drinks are only usually included at breakfast, and you have to pay extra at lunch and dinner. 
HB+ и FB+
Some hotels offer enhanced versions of half and full board where they include some drinks at lunchtime and in the evenings. The drinks on offer and how much you are allowed to consume for the price you paid for the room will depend from hotel to hotel.
Meal Plan (Abbreviation — Definition)
RO — No food
BB — Breakfast only
HB — Half board (bed, breakfast, evening meal – no drinks included in the evening) 
FB — Full board (bed, breakfast, lunch, evening meal – no drinks included in the evening)
AI — All-inclusive (bed, breakfast, lunch, evening meal, local drinks)
UAI — Enhanced all-inclusive (bed, breakfast, lunch, evening meal, all types of drink)
HB+ — Bed, breakfast, evening meal + some alcoholic/non-alcoholic drinks
FB+ — Bed, breakfast, lunch, evening meal + some alcoholic/non-alcoholic drinks
AI
All-inclusive will be familiar to those of you who often holiday in places like Turkey. It means that all meals are included as are all drinks, including locally produced alcoholic drinks. This is the kind of thing you will find in most of the resort hotels which resemble each other so closely wherever you go.
They all have a similar set up: pools, beach, restaurants, bars and cafes all on site along with a fitness club, shops and much more – in short, they proved everything you could want for your holiday on the your doorstep so that you never need to leave the hotel premises.
This kind of thing is ideal for those who simply want to laze about or for families with children, so that the younger travellers have something to keep them busy from dawn til dusk. 
UAI
Enhanced all-inclusive is really just All Inclusive with a wider range of drinks, not just locally imported ones, both alcoholic and soft drinks.
---
So, now you know how to decode the secret language and you can choose your meal plan without making any mistakes. Dream, book, travel!